ARGHHHHH I am damn pissed now!!! I was halfway editing my Sexpo pictures from Melbourne, and my computer sort of crashed-- basically, it just keeps on saying that Windows Explorer has failed. WHAT IS THIS, can my computer sense that I am about to post up naughty saucy nude pics wtf, and this is all a mechanism to stop me from doing so!!!!!
Damn angry. Somemore my computers at home all crashing one by one, why like that! Must be my stupid brother everyday download all those stupid online games, and caught a virus or two or twenty wtf. ARGHHHHH.
Luckily I have my laptop! And I am not going to let anyone touch it. It must be siblings la! How else can you explain the fact that I have had my laptop for 4 years and it is still working fine!!!
And luckily I have ANTM cycle 10. DO YOU HEAR ME EVERYONE, IT'S OUT!
NEW SEASON OF ANTM IS OUT!!!
Sigh, damn happy. I let out tiny sighs of bliss every time I think of those unwatched new episodes.
Anyway, because I am using my laptop now, I only have Melbourne pictures; ya la, I am random like this.
Pictures while my parents were over at Melbourne for my graduation! :)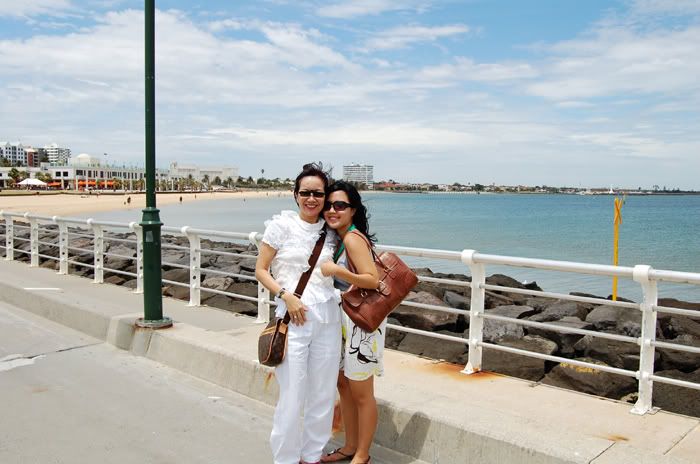 With mommy, at St. Kilda.
And this, is solid proof that I look like crap without bangs.
And I swear it's a family curse! Why everytime we go travelling, we look like crap wan. Or at least my mom does here wtf. Shit, will she cut my allowance if she reads this ar. But seriously, I would say that my mom is usually a very put-together woman, but put her on a plane/car/train to anywhere, and she immediately insists to put on loafers/sneakers and cargo pants! WTFFFF cargo pants!! Who still wears cargo pants!!! And god damn it if I am going to ever wear sneakers to another country.
Yes, I am still very sourrr... T____T 'Cause the last time I went with my family to Tokyo, one of the epitome of fashion capitals, I was wearing
windbreakers
and
sneakers
. GASP SPUTTER DIES.
NEVER AGAIN!!! T____T
That's why I am saving for a trip to go back to Tokyo to redeem myself wtf.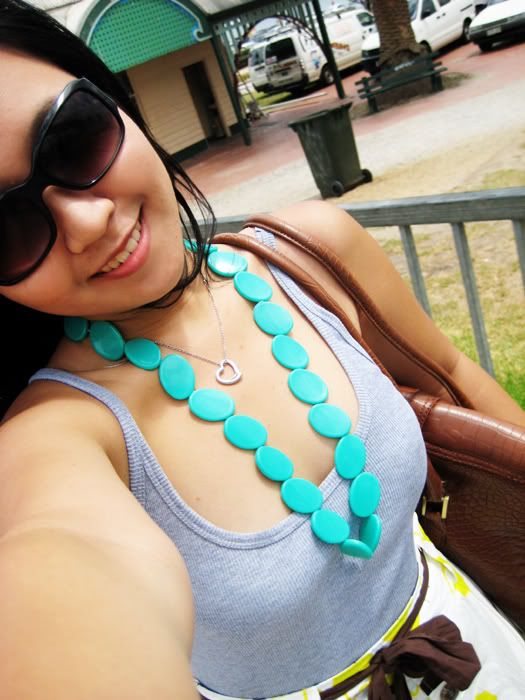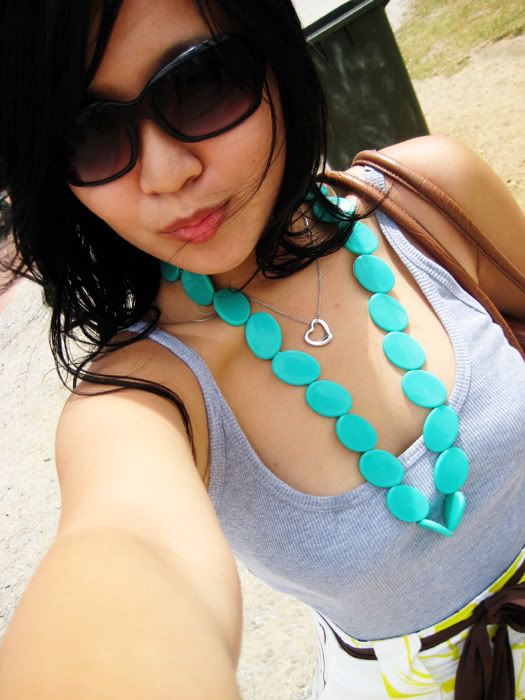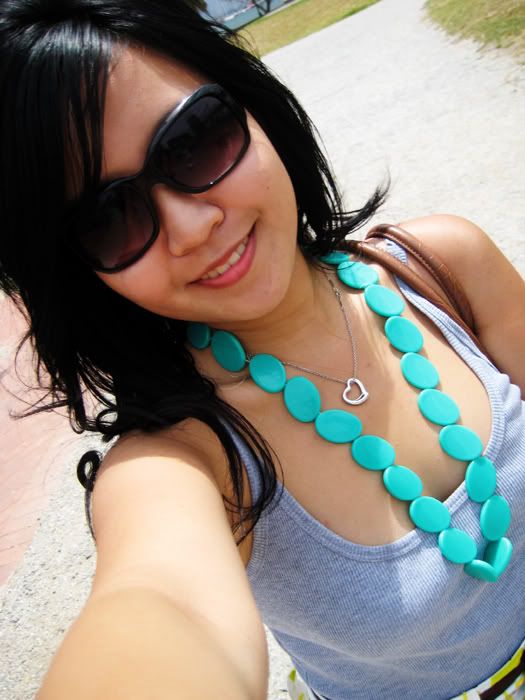 My old side swept bangs, and curls! Which my mom painstakingly did for my for my graduation ceremony the day before. :)
And I was pudgier then. T__T
No pictures of dad because the man always belong behind the camera lens WTF.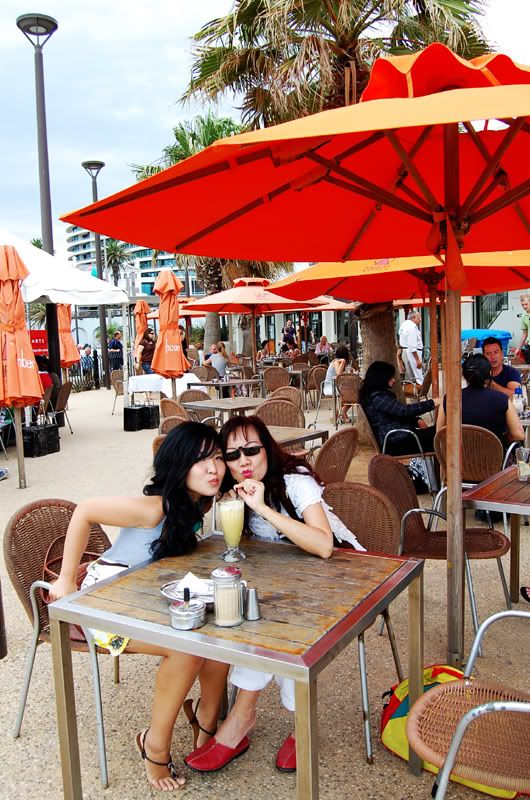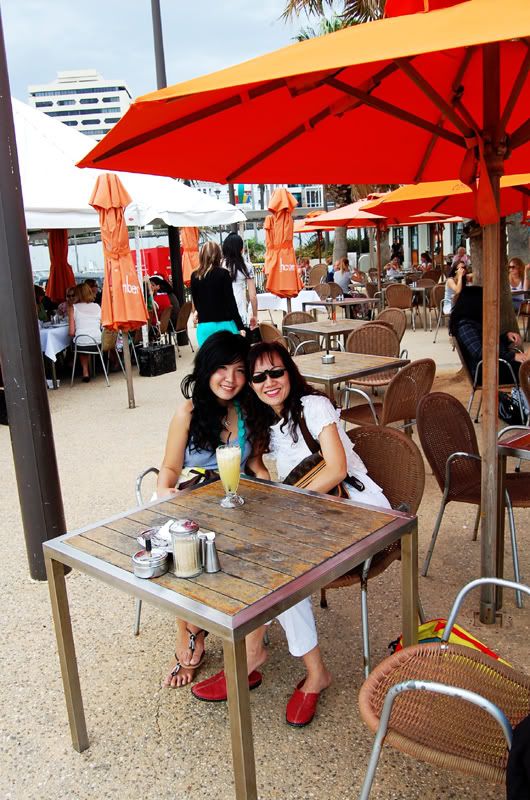 And I like these 2 pictures because my curls damn nice right! Like Rapunzel. :))))
Sorry la, I don't usually have curls, and even then, good hair days are a rarity to me.
Sigh, really damn nice la my hair here!
OK, no more.
Have to go to bed now before my dad comes back. He is out working now! At 4am!
Such is the life of a doctor on call. :(