Thank you everyone, who left me encouraging messages to my death note wtf last night! :) :) :) When I woke up this morning, and found out that I was still alive, I kissed the floor wtf. And I never knew that chest pains are so common! The boyfriend asked me to start a support group, Chest Pains 'R' Us or Chest Pains Anonymous wtf, and we can all go on Oprah! Wheeee!
Anyway, tagged by
Jia Meei
sometime ago. :) A day of yours truly, heh.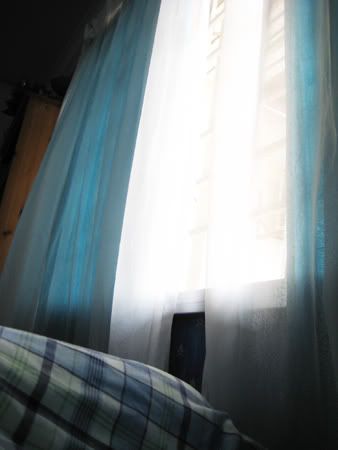 Awaken by sunlight streaming through my curtains.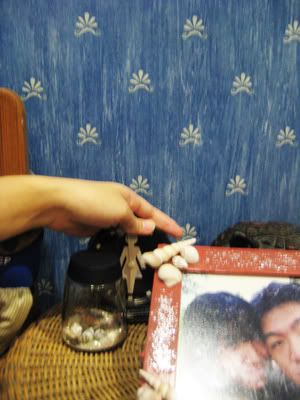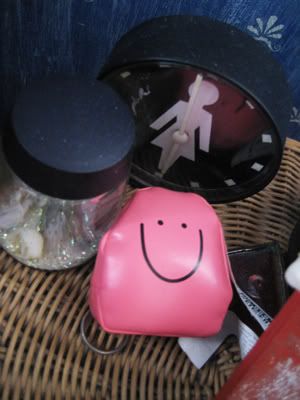 Checking the time, bracing myself for racking up the wake-up-late numbers.
WHAT, 6pm??????
Heh, no la. My clock has been spoiled for the past few years, I kept it for sentimental reasons wtf. And and and! I have the 'girl' version of the clock, while my sisters got the 'boy' version (we got a pair from Ikea)! Perks of being the eldest, haha.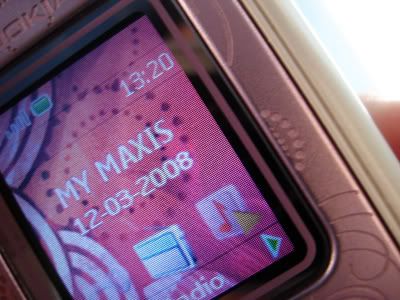 I usually check the time with my handphone.
Waking up at 1pm is a normal occurrence nowadays. ;)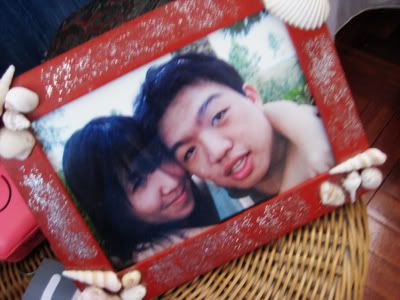 First face that greets me. :)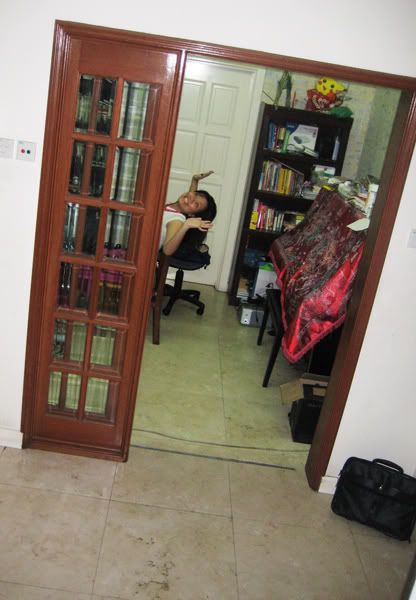 Running downstairs to say hi to anyone I see.
Shown here is Teeny, who is surgically attached to the computer chair when not in uni.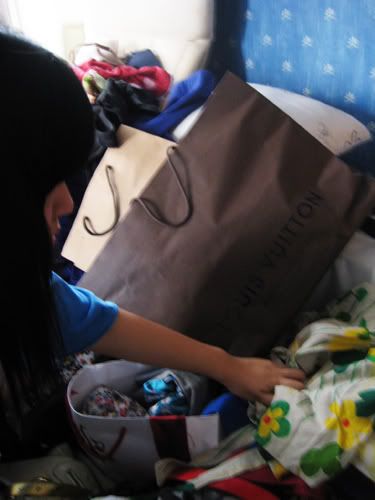 Digging for an outfit for the day.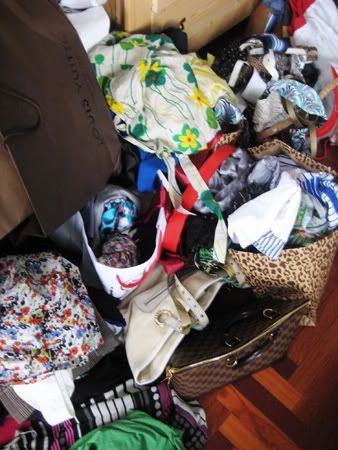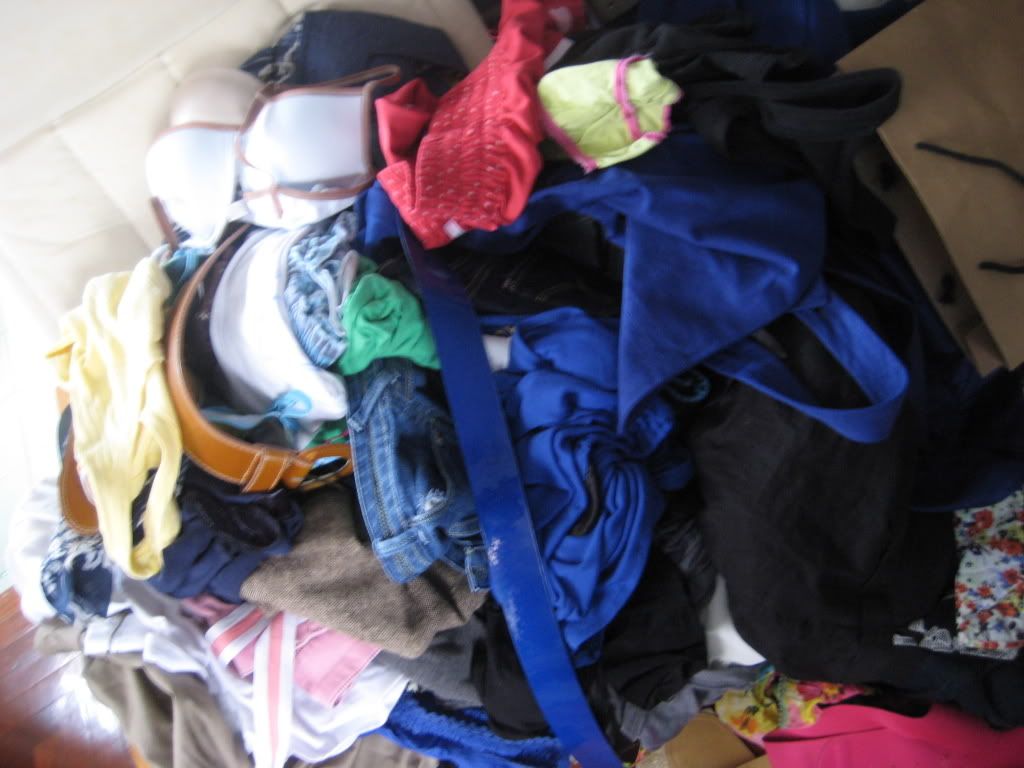 And,
this
, is why my mom hates me.
This is only part of the mess of clothes lying on the floor and on my armchair, you haven't seen my wardrobe, and my suitcases and boxes (still haven't unpacked yet). My mom has given up on me.
Err, brush teeth, wash face all that, no pics. So that my hygiene regime remains mysterious wtf.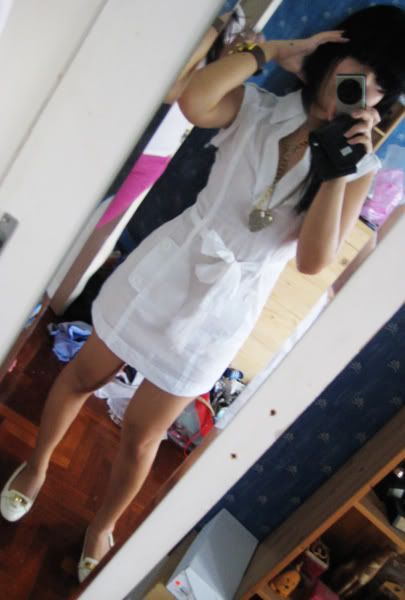 One last glance at the mirror before going out. See, flats again!
And the reason why I am already wearing shoes in my room is 'cause that's a new pair of shoes which I have stashed in my room to hide from my mom's preying eyes. ;)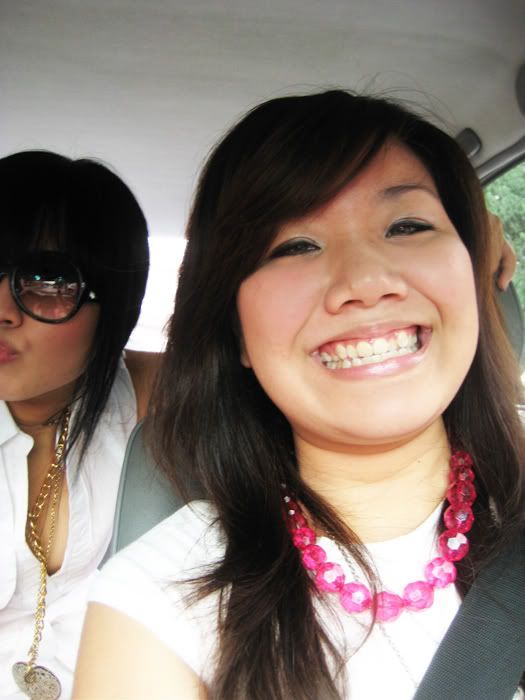 With Teeny, on the way to OU.
No car, hence grandpa fetched us. No pic of him, he is camera-shy, haha!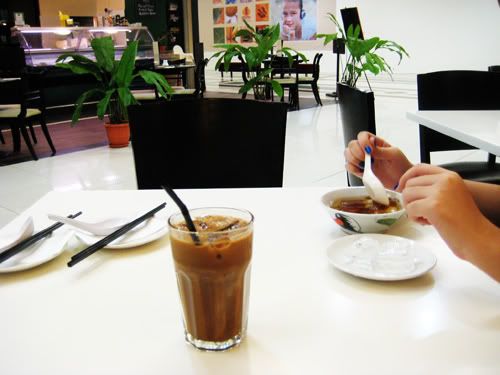 Lunch with Teeny at Oriental Cravings.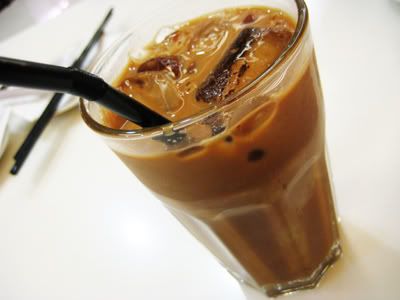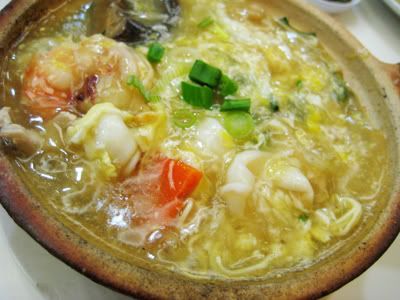 My lunch.
Hainanese tea (I love it, but it's so expensive, Rm5.50!), and claypot emperor noodles.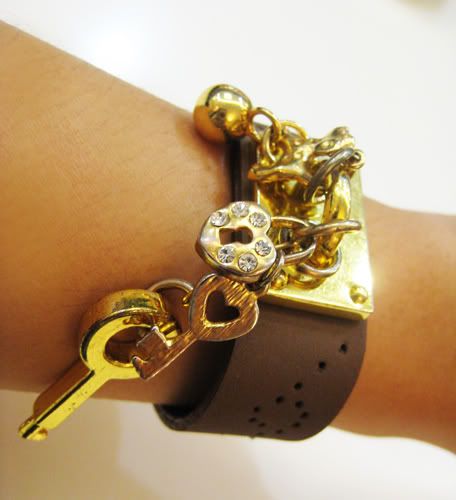 Admiring my new cuff with charms!
Can't begin to explain how much I am in love with it. :))))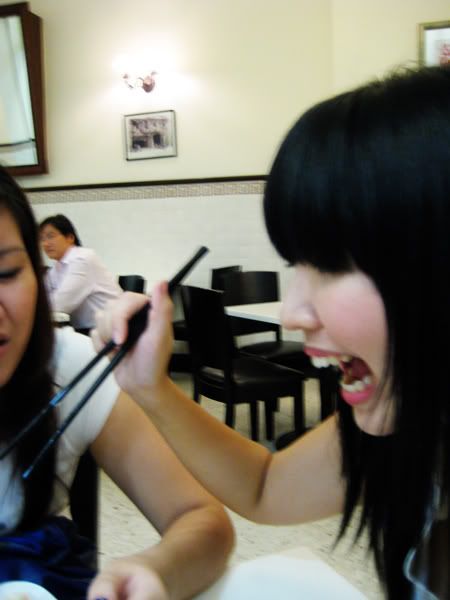 Stealing Teeny's food.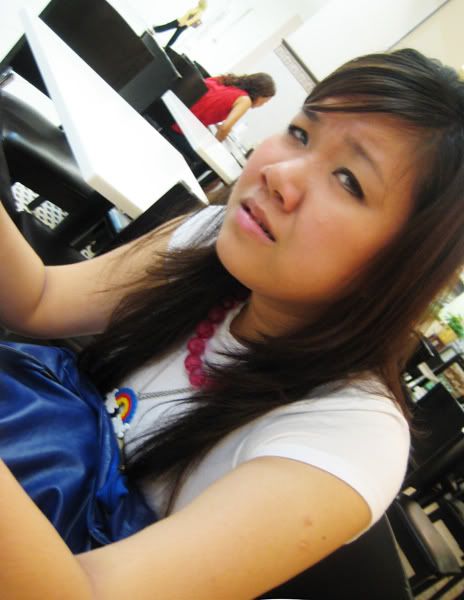 Attracting a 'pei' -_- face from her.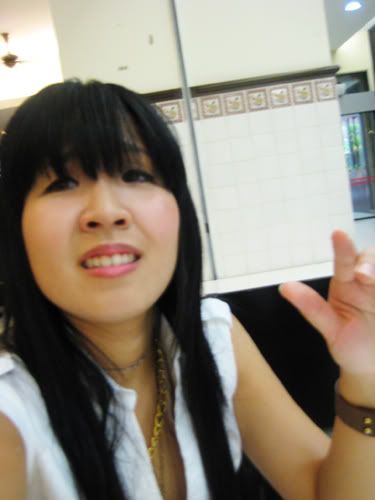 Mirror mirage wtf. Why my nostrils so big! T_T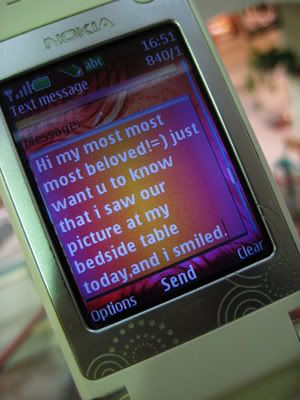 Send a lovey text to the boyfriend to let him know I was thinking of him. :)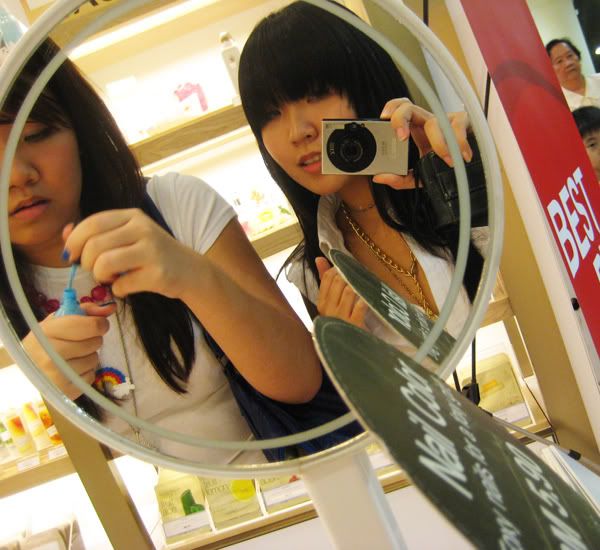 Sisterly duties-- accompanying Teeny to expand her nail polish collection.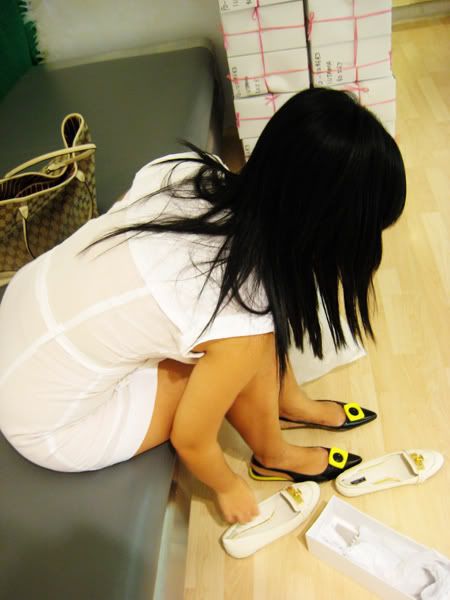 LUCK HAS IT-- the white pumps I had on killed my feet! I had gashes on my heel, and my toes hurt, and the side of my left foot starting throbbing with pain again! WHO SAID ZARA SHOES ARE COMFORTABLE.
(Going home to change shoes wasn't an option, 'cause we had no transport home, had to wait for Jing to be done with her classes! T_T)
This is me, left with no choice, but to buy a new pair of shoes to be worn straightaway. :(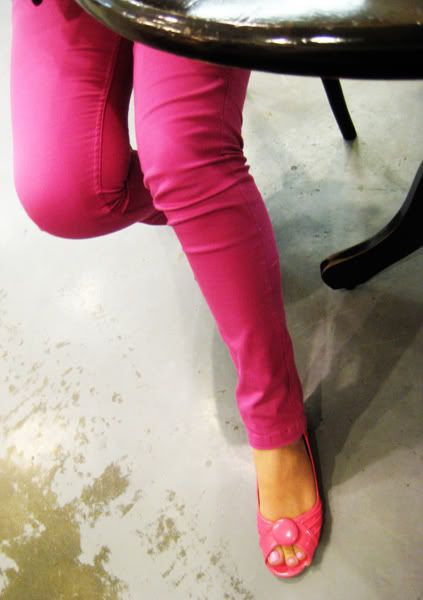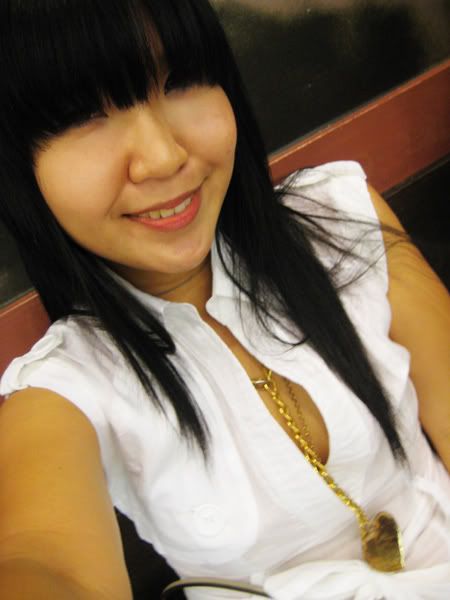 Having tea with the sisters.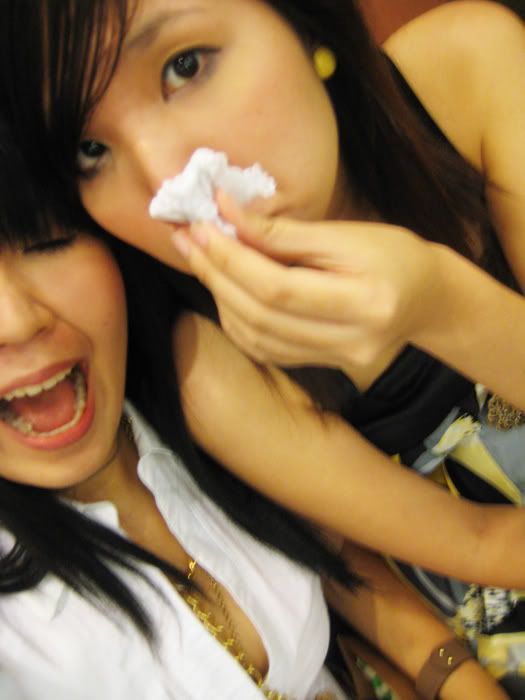 With Jing and her wanton wtf.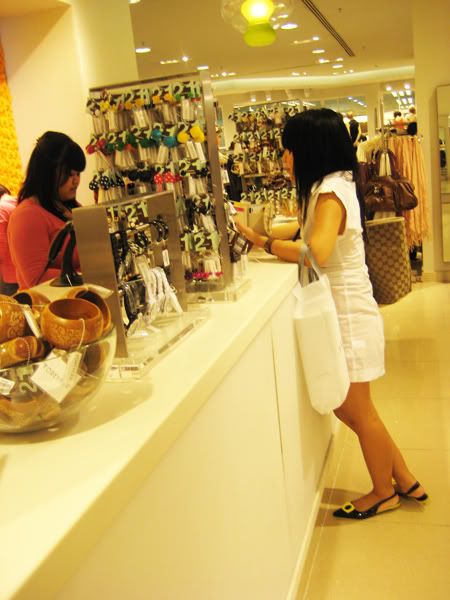 New billing period for my credit card! Hoho, bought the pink skinnys I tried on
that day
.
Now Teeny and I can be pink skinnys twins! Like waiter uniform wtf.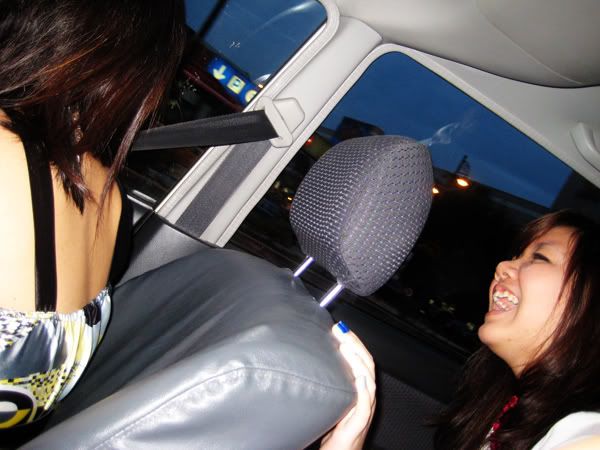 Laughing in the car with my sisters. :)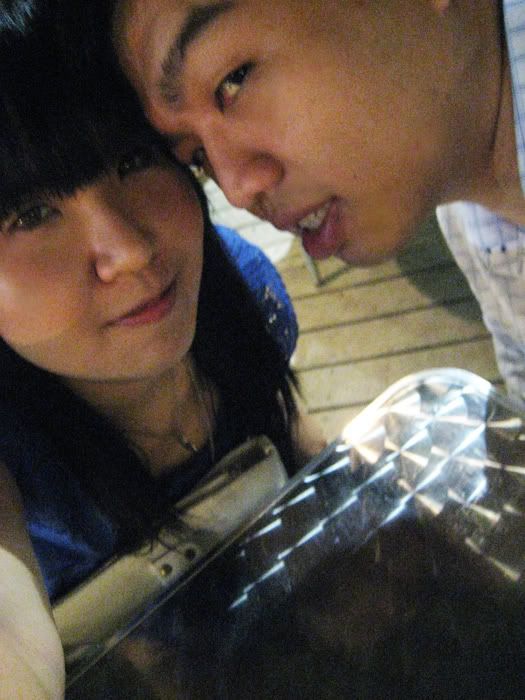 Dinner with the boyfriend! :)
Usually, when he is not so busy with work, we will go find new places to try. This time, our destination was
Bianco
.
Bianco is affiliated with
Bijou
(where Jing had her birthday dinner) and
Bisou
. Each restaurant is beautifully decorated with very strong and distinctive theme. I've yet to visit Bisou (the cafe), though I've been dying to! But I'll do up a write-up on Bijou (the restaurant) asap! :)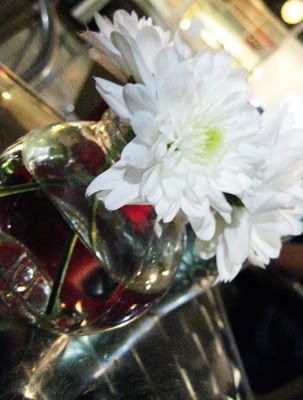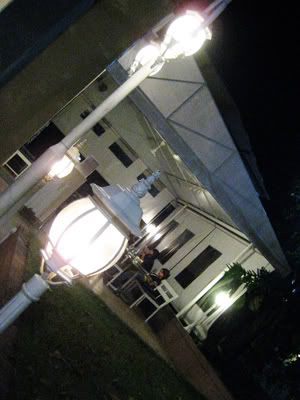 I love love love the ambience and decor here! Very white and airy, with a lot of wooden touches and a slight romantic, Parisian feel. :) It has mostly an open-air concept, where patrons sit on this elevated platform made of white rustic wooden planks, and you will be casted with soft glows from the white lamposts at the side, beautiful!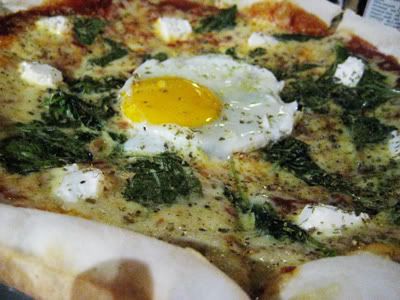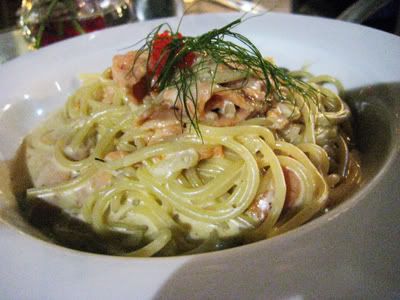 Bianco pizza, which is a vegetarian pizza with a unique spin because of the mozarella cheese, spinach, and a sunny side up egg, and cubes of cottage cheese! And smoked salmon and cream sauce pasta, not too creamy.
Both dishes are very very good! :))))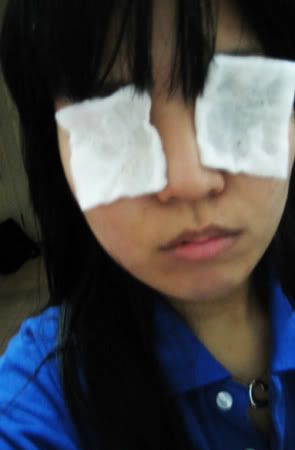 Removing make up.
Lotion time!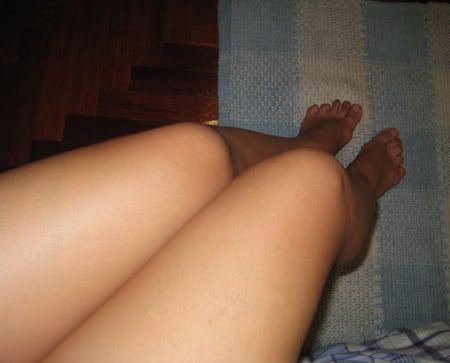 Happy shiny legs. :P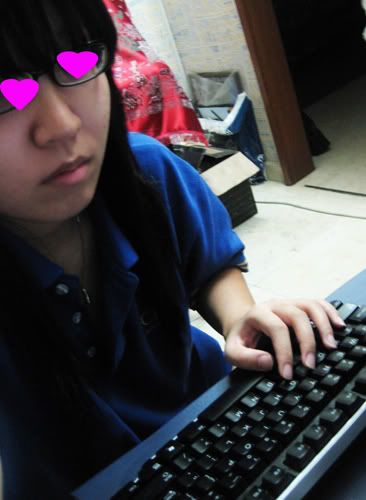 Then it is online time till the wee hours!
My eyes are censored because I have scary eye circles!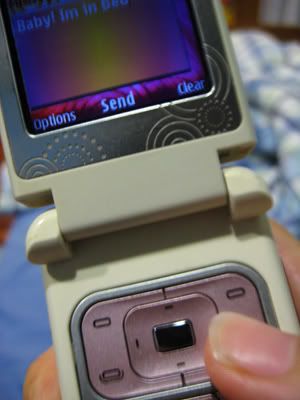 Pre-bedtime must: g'night message to the boyfriend, and reading his to me.
Our ritual since a good 5 years ago, without fail. :)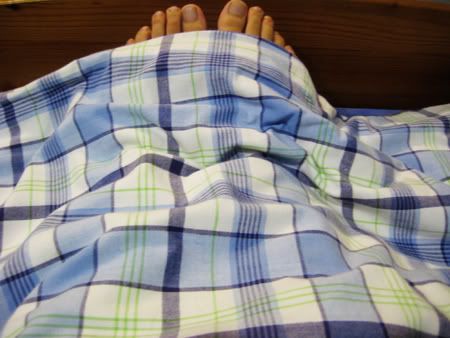 Counting toes to drift off to dreamland!
Ok la, why is my day so bimbotic! T__T
Anyway, interesting tag this one, anyone who is interested, get your butt to it k!
Especially you, Jac, so I know what you've been up to! :D