Someone recently said that I look like a doll.
And that I am fashionable.
Me, with my jagged bangs and frequent sohai expressions??
I think my sisters look more like dolls lor.
Jing who adorns herself in pink whenever she could. :P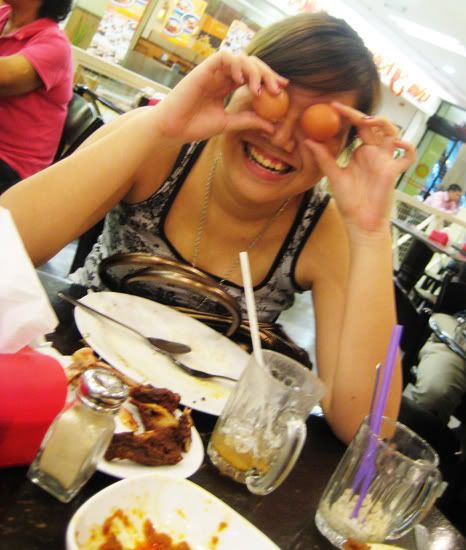 And Teeny! Who looks like a doll too. Ultraman doll WTF.
Speaking of compliments, I got 'picked-up' recently!!
Me: Eh what the hell, I think I just got picked up just now!!
Victoria and Smalls: Good what!! Flattering to be picked up!
Me: I got picked up by a security guard.
-___________________-
I was waiting for my friends in the Curve concierge area, and halfway texting, I saw from the corner of my eye that there was a security guard shiftily walking towards me. He would walk two steps, then pretend to look away, then start walking into my direction again. Obviously, I felt DAMN pissed la, 'cause I thought he thinks that I am a shady character and wants to ask me to leave the Curve!!! So I was throwing him dirty looks even as he advanced towards me. And before I knew it, he was right next to me, and amidst shifting on his foot, he told me ,"good afternoon", rather apprehensively.
I was like, "Huh?" 'cause I was expecting any moment now, a barricade of security guards will appear by my side to escort me out of the mall wtf.
And he repeated again, even more unsure this time, "good afternoon!"
Again, I had a blank look on my face, really confused by then. And he asked me "Do you speak English?"
By then, I was really pissed already, 'cause I was thinking that he thinks I am a
pendatang asing
or what and wants to arrest me, so rather haughtily I replied "Of course!!!"
He was shocked, "You local???
I though you're Korean or Japanese!"
Then proceeds to give me a shy smile WTF. Then he went on some more, "Betul, you look like Japanese!"
-_______________-
And then, he told me, "You have pretty...
....eyebrows."
By then, I was running out of the mall already. T___T
Why I get approached by this type of people wan!
And now to think of it, when I was in Melbourne, I always get flirtatious comments from construction workers outside of Jac's apartment, and truck drivers, and a plumber working at the side of the road.
Am I destined to be picked up by blue-collared people wtf. T_________T
And oh!!! My curls in my previous entry are temporary ones. :P
Yen, my hairstylist gave me free-of-charge temporary curls, wheee.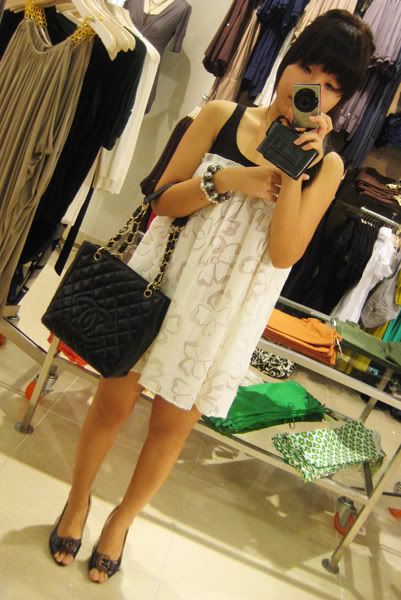 My hair still poker straight now! Boring la, sigh.