Remember I said Jing is going for her hair makeover today!
Well, guess who else got one too! :)))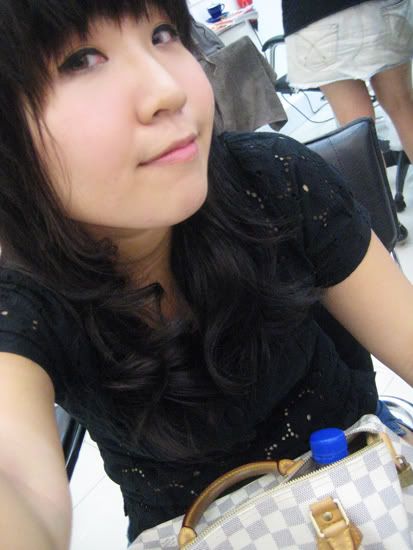 Tada!!
NICE OR NOTTTT.
And to my attention whore of a sister...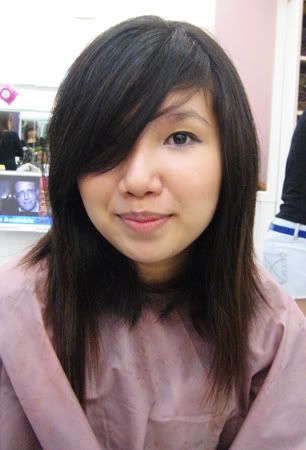 Pre-makeover.
HAHHAAHA look like passport photo. Or those mugshots HAHHAHA.
Actually I asked her to put on a more sombre expression, like all those 'Before' pictures! :P
No 'After' shots of her, because she is going to save her new look for the moment when she picks up her boyfriend (back from Canada after EIGHT months)at the airport! :)))
Ya la, Sam, all 'cause of you, Jing will not be featured in my blog until after you're back. :P
I love her new hair, and I really think Yen is a genius! ;)
Yep, we went back to Wenawave in Times Square. I was so surprised when Yen told me she actually got a few new customers who went there after reading my blog! :)))
Then I asked Yen whether she can give me discount, since technically I have recommended her to potential customers, and she told me "Like that, very hard wor". -___________-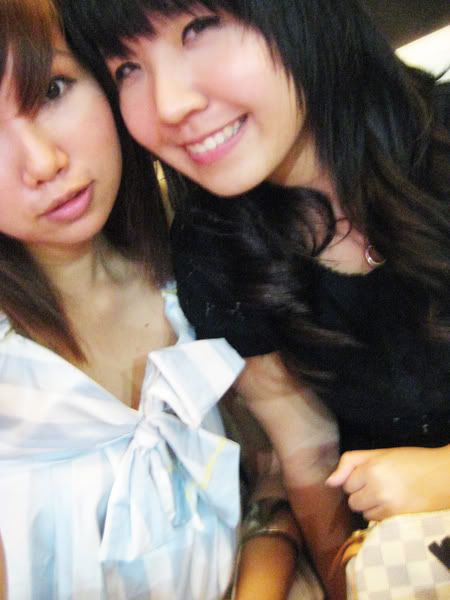 Err, just a sneak peek of Jing's new hair. ;)
Once again, I have the darkest colored hair in my household. T____T
Even my mom's hair is darker-colored than me. T____T
And oh! I found the best place to camwhore!
Jing and I noticed that everytime we camwhore at this same spot on Jalan Sultan Ismail, the pictures turn out damn niceeee. :P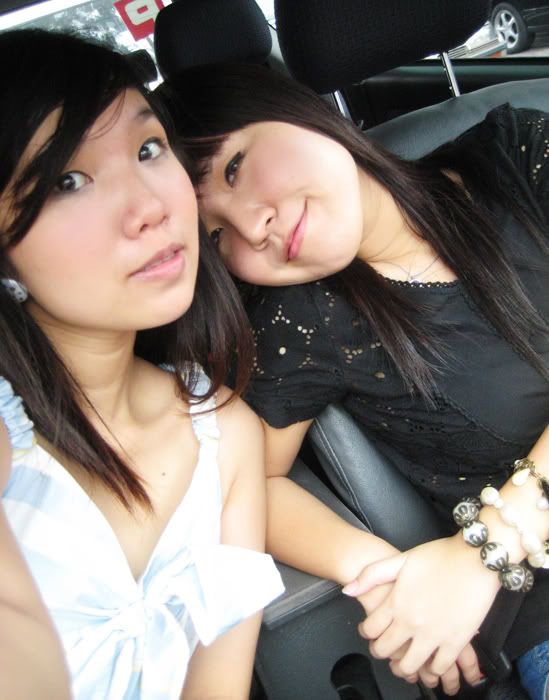 See, we always look damn fair and rosy and radiant in the pictures taken at this spot!!
It's on Jalan Sultan Ismail slightly less than 100 metres away from Concorde Hotel(facing the hotel), with Renaissance hotel being at your 10 o'clock; and a tree at the North-East direction wtf. I swear to god, rain or shine, the pictures turn out good! Try it! Tested and proven wtf.