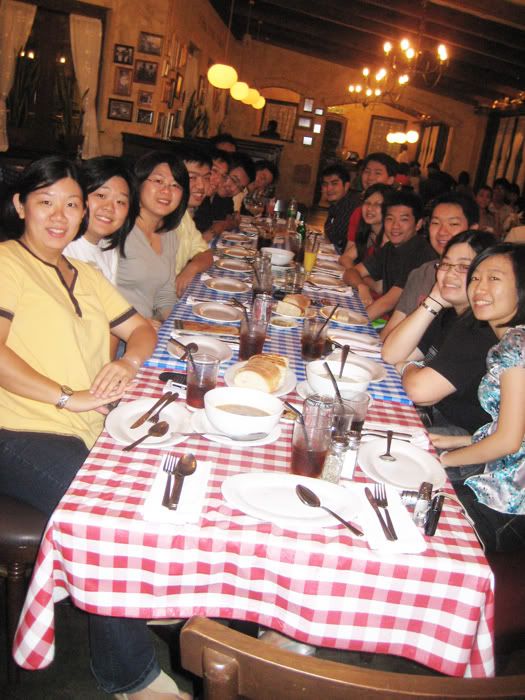 The boyfriend's cousin, Chin Leong's, birthday at Italiannies'-- with
some
of the cousins here!
Yes, my boyfriend has a massive extended family!! Fifteen uncles and aunties yo! o_O
IF I marry my boyfriend, in the future, every Chinese New Year, we would go brankrupt wtf.
Damn stupid the pictures below, you could almost see my train of thought, haha.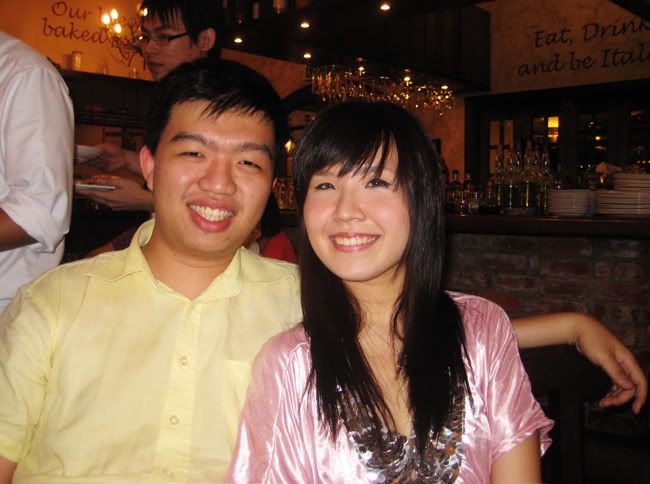 "Happy smile for the camera!"
"Eh, the camera still on me???"
"OI, gimme back my camera!"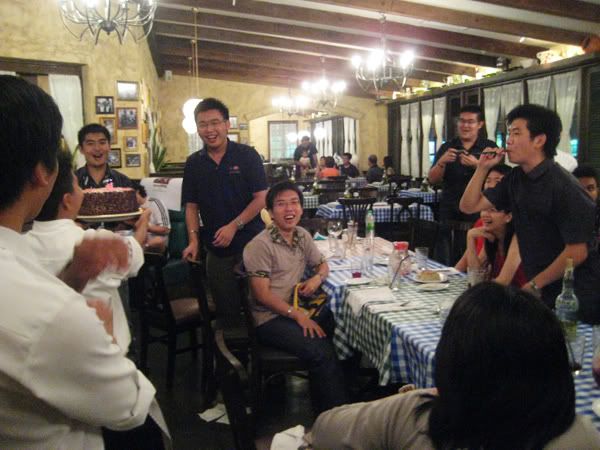 The restaurant crew making things difficult for the birthday boy: he had to blow out the candles from a distance using a
straw
!!!
And he did it in less than 5 seconds!!! Obviously he got a lot of digs about
blow jobs
after that, HAHAHA.
And I wore jeans for the second time since I came back home!! (besides the first day I was back and went to Genting)
First time wearing my
Bettina Liano
's jeans, which fit like a dream!
If you don't look at my love-handles spilling out wtf.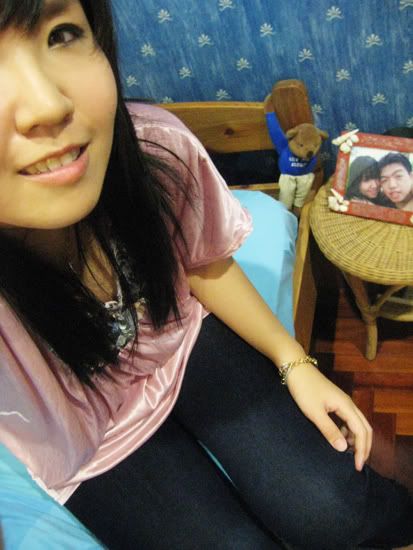 Heh, sorry, very proud of my jeans. :P
M'sia is just TOO TOO HOT for jeans! Especially skinnys, which are the only types I wear now. =/
****************************************

Random pictures from today:
Because we had a 'good face' day, haha.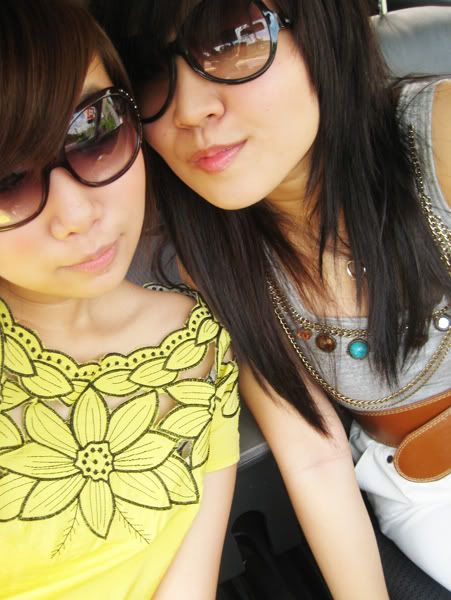 I hate to take pictures with Jing nowadays, 'cause the color contrast between our hair is so huge! :(
Why do I looked like I saw a naked man streaking across the street! -_-
Got kutu in my hair wtf.
And for people who tell Jing and I that we look alike (thought slightly less now that she has short hair)..
GOT MEH???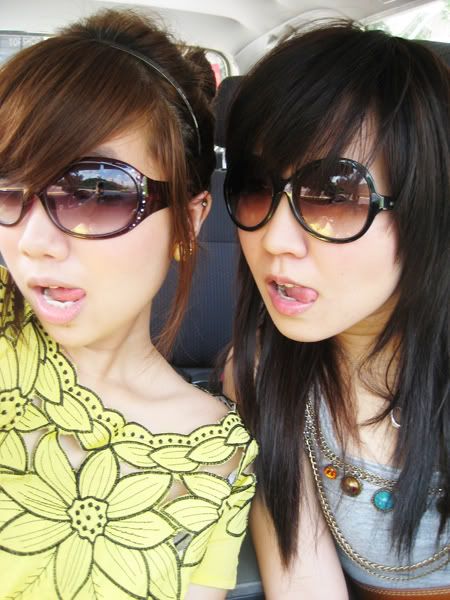 Same pose (unplanned!
*heart*
), same side bangs, similar sunnies, same tongue wtf.
HAIHHH, I love these pictures, we looked so fair and pretty! <3
Am I the only one who is not at Tiesto now. :(