"Are you tired?"
"Hah... Not tired ah? You must have very good stamina then... 'Cause you've been running in my head since morning!"
HAIHH why my boyfriend still give me lame pick-up lines even up till now!!! T_T
*********************************

Recently the boyfriend exposed me to the term "action baby lotion", haha. In fact, he was pretty much aghast when he found out I haven't heard of that phrase before. -_- Anyway, I was so amused with it!!! Here are some other meaningful phrases that we have coined up:
- My love for you is so power, baby powder!
- I miss you too, baby shampoo!
- With you I am so happy, baby nappy!
HAHHAHAHHAHA aren't we the most brilliant and creative couple! :D :D :D
*******************************

The boyfriend: Ok, I have decided, your new nickname is 'rhinoceros'.
Me: WHYYY?????
The boyfriend: 'Cause you're

thick-skulled
,
thick-skinned
(both to which I nodded grudgingly to),
... and
horny
.
-________________________-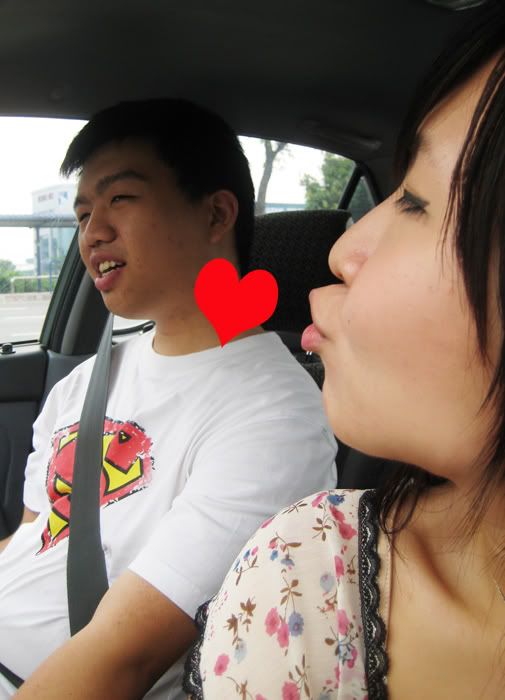 Sorry, lashes damn short here, 'cause I didn't wear mascara.

Although you make false accusations of me!!!
I know, we have a great thing going on. :D
Happy 53 months, baby. :)