Came back from the Nuffnang Wild Live party just now, am so knackered! Am too lazy to go through the pictures from the party, so just some shots I took yesterday for now. :)
And if you're wondering what animal I went as, let's just say it's very close to my true self wtf. :P
Jing said my legs looked very long her.
*big shiny eyes*
If that is true, I am going to print this picture and laminate it-- anytime anyone calls me short, I am going to flash it as an ID wtf.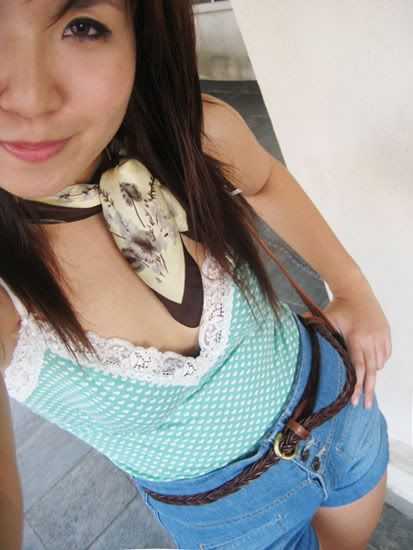 Btw, this my my new hair! But you can't really see it... Will show better pictures soon. :P
Cute ribbon bows and heart prints...
Happy green patent sheos with wooden wedges...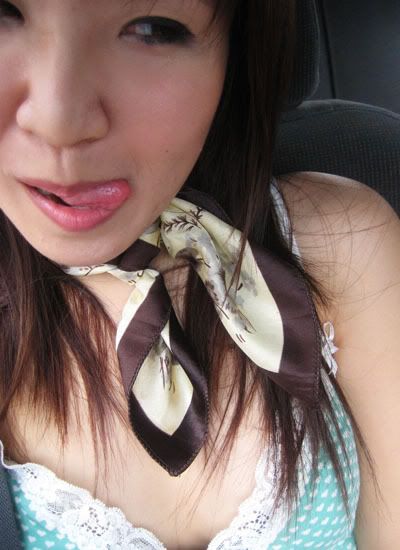 Vintage scarf...
All ingredients for a pick-me-up day, 'cause my sisters dumped me, and I had to run errands by myself. T_T
And let me tell you something really sad. :(
I went to buy bus tickets yesterday for my official heading-down to S'pore. Thank god though, my mom and sisters would be coming along, and we'll be spending a few days together before I officially start work.
It was really heart wrenching, because I bought 4 tickets for the trip from KL to S'pore, but for the return trip, only 3 tickets were needed. :(
They will be leaving S'pore (and me) on 1st July. I bought 3pm tickets for them-- I will still be at work then.
You know why I chose that time for them? 'Cause I don't really want to face saying goodbye. :(