My hair is so shiny now. :)))
'Cause my mom treated me to a hairwash at the salon today, and omg, I have forgotten how nice your hair looks when you step out of the salon. What is it with hairstylists' blowdryers ar, my hair always look so magnificent after they are done with it. :))) I am sure everyone understands what I mean right! :D
So soft and shiny and nice-smelling (I wanted to say fragrant, but it sounds like nasi lemak wtf), I can't stop stroking my hair. :P
Anyway, as promised, the Lapsap sale at Palate Palette!
Outfits: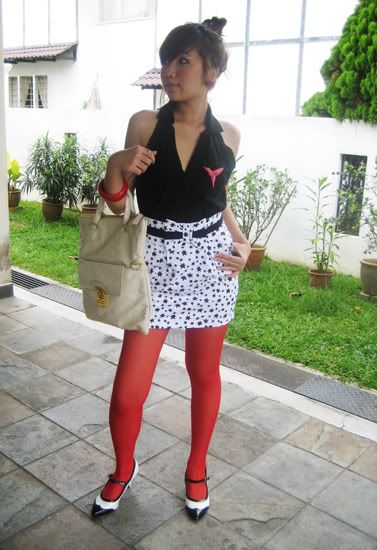 Jing. Spot my dove brooch! :P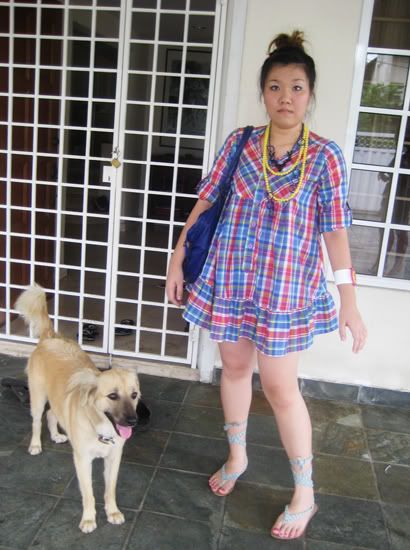 Teeny! Who looks so cute with her caught-in-headlights look.
And BB the Big Dog is the most serene looking dog ever! (when it is not trying to bite me).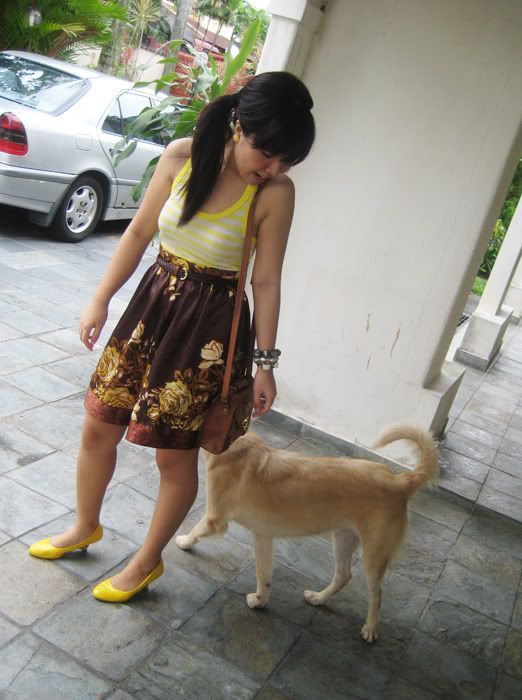 Me. HAHAHAH damn nervous whenever BB the Big Dog disappears out of my sight-- what if it nips me in the butt!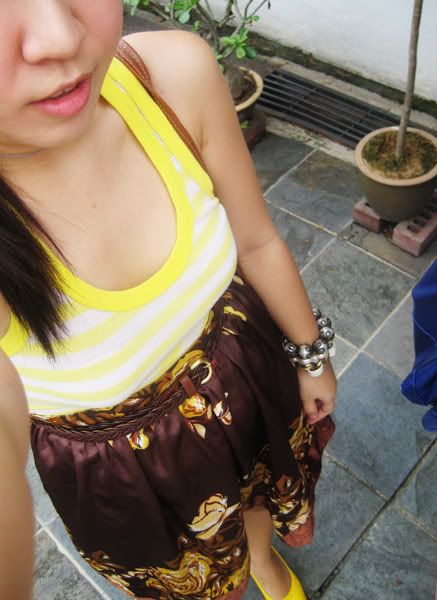 Because I have the fattest cheeks on earth.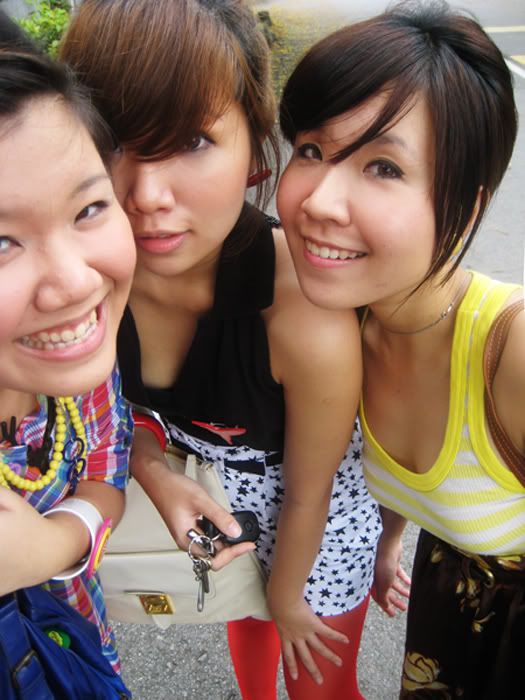 You can see my hair regrowth already. :(
Am going to redye my hair soon (before I leave for S'pore)... Any ideas on what color I should try!
Posing in front of 'lap sap' (also known in Chinese as rubbish). All in the name of the Lapsap sale!
Although it is my second time at Palate Palette, I still couldn't get over how whimsical the whole place is. It's like, there are constantly new things to discover! And even the things that you have noticed before put a smile on your face. :)
Dragonflies! Fake ones, of course.
I was quite tempted to steal them home, as they match the color scheme of my bedroom, haha.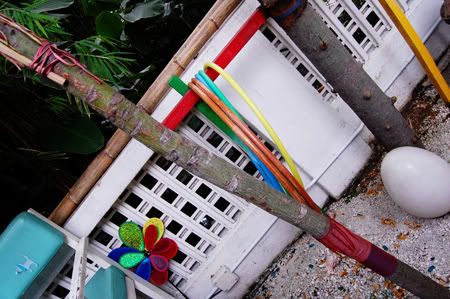 Hula hoops, and colorful windmill toys! And something that resembled a quail egg on the right side wtf.
I was tempted to play with the hula hoops too! Morning exercise. :P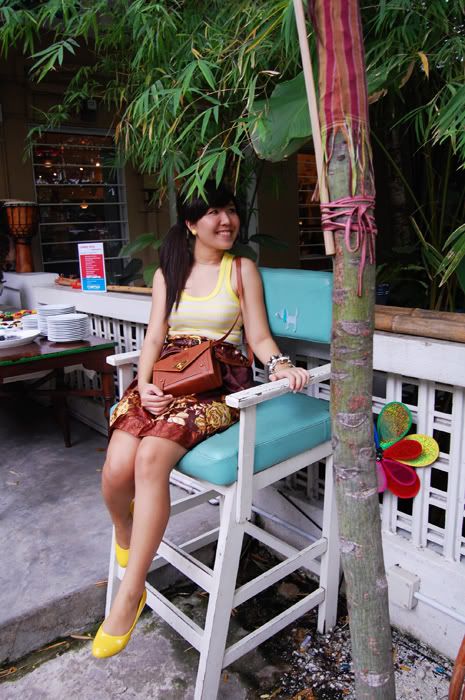 Lifeguard chair!
I am still waiting for someone to dare me on the beach/in a waterpark-- to knock a lifeguard off his/her guard chair, and take over his place instead.
I am quite the daredevil wtf.
Pictures of the sale: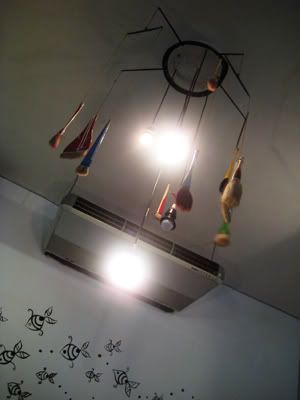 This is the paintbrushes' chandelier-like thingy that I mentioned
the last time
!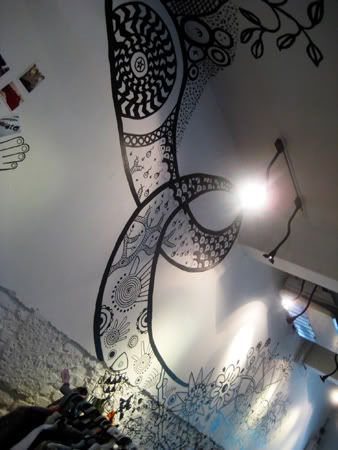 Loving the fantasy-like murals.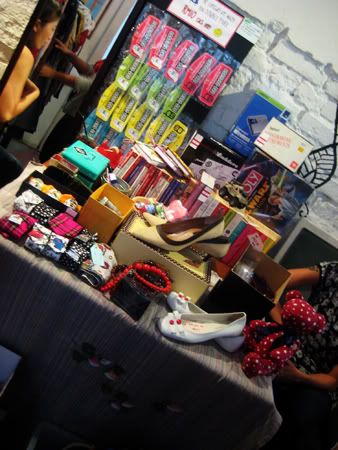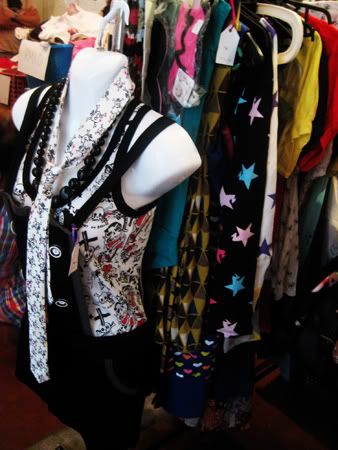 The boyfriend and I had a depressing conversation today about the seemingly nearing economic recession. But pray do tell, if the economy is really suffering, why is it that everywhere that I go to, women seemed to be shop-shop-shopping their hearts away? -_-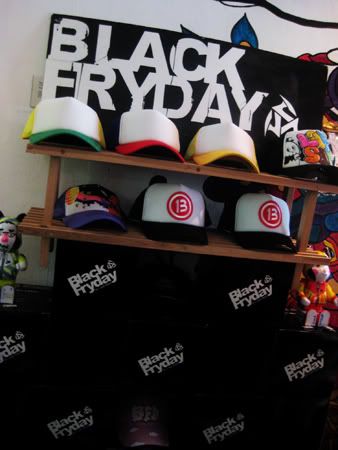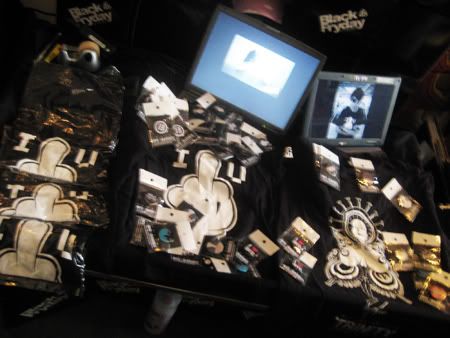 Black Friday-- it is a range of streetwear started by a young aspiring designer! :)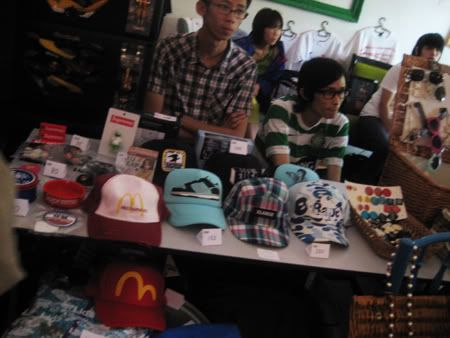 Funky caps.
You may notice that that there is a trunk with sunnies perched on it-- I have met the same sellers during the recent junkyard sale. However, they sold away this pair of vintage-looking sunnies (white, wide-brim, and with gold trimmings!) that I was eyeing!! So I don't friend them already. HARRUMPHH. :(
One of the sellers who had quite a few good selection-- although you really have to get digging as her clothes are just strewn in little mountains around her.
She is amazingly camera-sensitive though!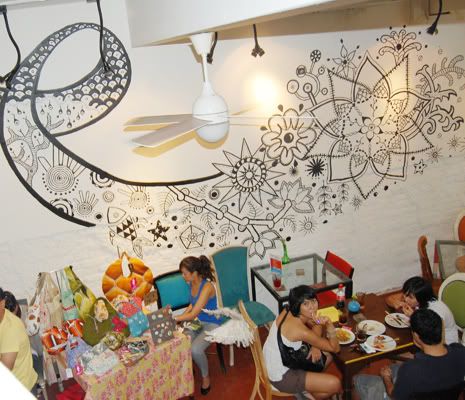 Look at the picture taken with Teeny's camera...
She has a camera, radar, I swear!
These sellers are the owners of this shop in KL that I visit sometimes. They threw me a special discount! :)))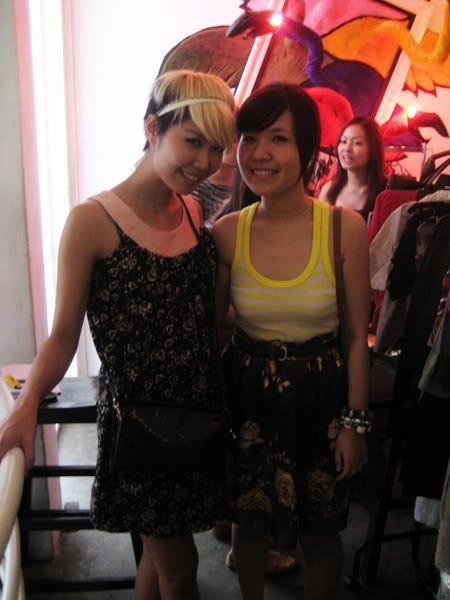 With Jacinda, a seller whom I have met in
every single one
of the junkyard/Lapsap sales that I have been to! I've only mustered up the courage to talk to her (wtf, like pick her up -_-) during the last junkyard sale I have been to.
You would expect her to be really tough and cool, with her hair, but she is really so sweet and soft spoken! :) She has different color-ed hair everytime I see her-- and she carries them OH SO WELL. In fact, she is the reason why Teeny went and bleach her hair-- haha, now the cat's out of the bag! :P
Anyway, my buys! :)
Damn shy ok, during the sale, I met a few people who read my blog, and they asked me "So how? 20 items today?" or like "Are you going to buy the whole shop again!". T___T What kind of person do you think I am. T___T
I am proud to announce that this time I only have 6 items! :D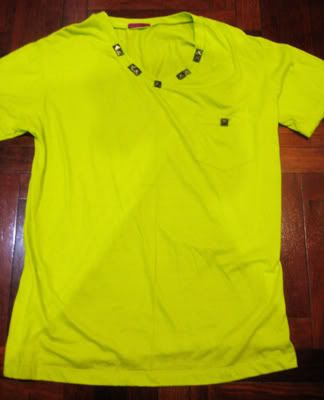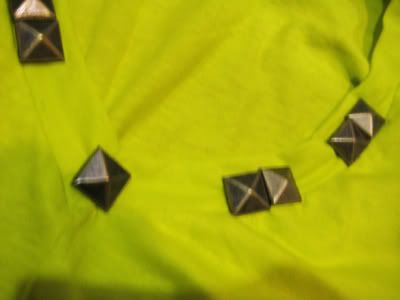 Men's oversized bright yellow tee with matte gold studs.
I have never really bought men's clothes to wear before, unless you count this oversized striped cardie that I acquired a few months ago. But this shirt would be so comfy to wear! Now that I would be commuting between KL and S'pore quite often, comfort is a must for those long bus rides!
OMG. I am already prioritizing comfort. Is this a sign of old age! I am turning into my mom!!!
Pretty soon I will be wearing Reebok sneakers and wearing trackpants wtf.
T___T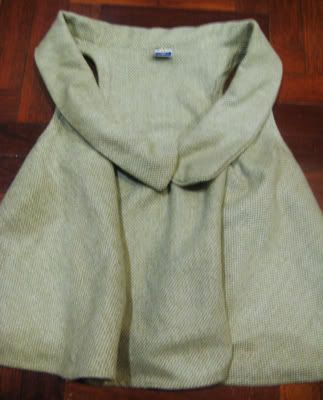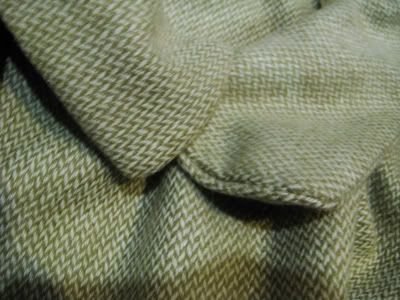 Tweed cropped trapeze vest. I think this would look awesome in layering. :)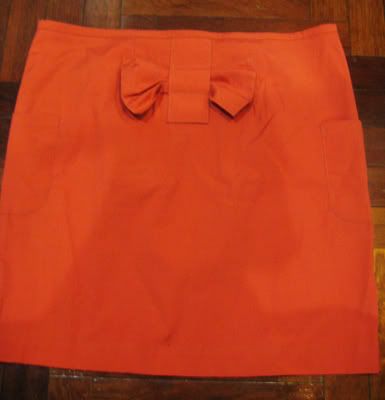 Bright red/orange high waisted skirt with bow detailing.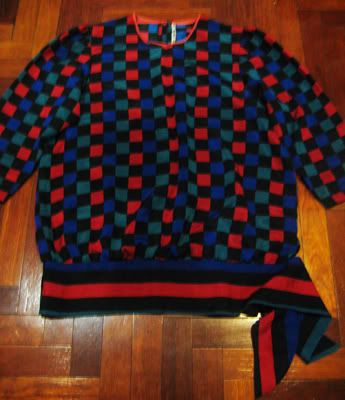 I am getting increasingly obsessed with vintage styles. :P
I call this my traffic-stopper top, haha. My sisters said that the colors are too loud, but I like it, it's kitschy!
I really like this dress! Very colorful, kind of flirty ('cause of the ra-ra hem), a little on the whimsical side.. I think it's quite me. :D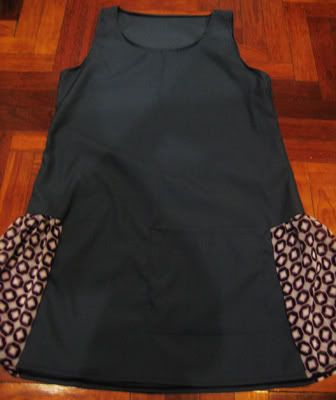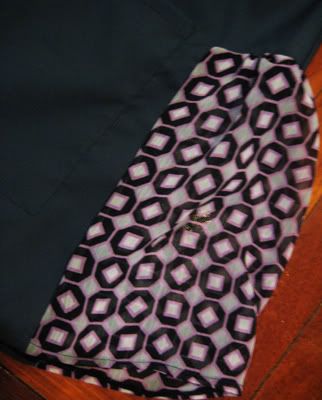 Charcoal gray tuxedo shift dress with chiffon flares. I like how there is a twist to the dress, brought on by the geometry-print chiffon flares at the side! :)
Ok la, that's all! Six items only, sorry to disappoint wtf. But firstly, I felt that this time around, the sale was a little more lacklustre compared the previous one; and secondly, I am saving for my Marc Jacobs bag. :P
Pictorial evidence of how
kancheong
I was during the sale:
Disappearing in a blur wtf, to get to the other stalls upstairs.
And I maintain that the heart-shaped light-bulb formation is a signification of my love for shopping.