As you all know, I am damn emo 'cause my family is going to Taiwan this Saturday without me. Their trip also coincides with the weekend that I will be back in KL. -_-
And my reassurances to myself that --never mind, I will just spend more time with the boyfriend then-- gets flung out of the window 'cause he will be working like a dog this weekend rushing for deadlines. So essentially, I will be alone. T_T
So can you blame me that:
Jing: i am very happy, i bought a trench coat today!!
Me: for taiwan is it.. T__T
Jing: :( Yaa... 'Cause taiwan has typhoon now.. so it is quite cold... :(
Me: i hope the wind blow until all your hair drop out WTFF
Me: 'cause i am bitter.. T__T
:D
Haha, in actual fact, I am being a very good sport about the whole thing. The fact that my sister just told me that my mom said they might bring me to Hokkaido next year helped wtf. I am so nice that I discuss with Jing what to wear in Taiwan:
Me: what are you going to wear!!!
Jing: i dunno.. T___T
Jing: i googled 'what to wear in Taiwan' and this came up... T__T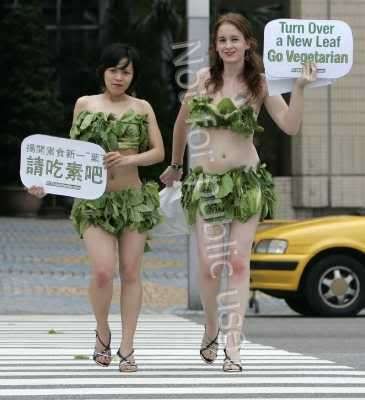 HAHAHHAHAHA!
***************************************

I feel like blogging about food now, 'cause I am hungry wtf.
This meal is very meaningful.
*big shiny eyes*
'Cause I treated the boyfriend with my first pay! :)))
We made it a fancy dinner out-- complete with dressing up and the works. Dressing up on my part, and the usual for him wtf.
It's so sad to be male!! No chance to primp yourself up.
*brimming with sympathy wtf*

We went to
Shook!
in Starhill Gallery! :)
Haihh, must post up picture of us first to sustain your interest, 'cause I know if you all see food pictures you will just stop reading wtf.
Seriously, do you all read my food posts. T__T
Shook!'s interior.
Please pardon the fact that it looks like a gentlemen's bar in the second picture wtf.
Bird's eye view!
I took great risks on the escalator to snap this picture k. *grave*
Of our amazing culinary adventure:
Adventurer and adventuress. :P
On the house: thinly sliced bread with an amazing tomato dip which looks like
sambal.
The boyfriend: Like that also want to take picture ar???
Why he doesn't know me well enough wtf.
Starter: snow mountain prawns or something like that.
This platter cost RM59-- when I first read the menu, I thought there was going to be like 50 prawns wtf.
There were only FIVE prawns. T___T
But before you all express disbelief and shock, do hear me out!! THEY WERE THE NICEST PRAWNS I HAVE EVER EATEN!!!
It was just supposed to be pan fried prawns with mayonnaise and walnuts or something like that, but omg! I can't even begin to describe how good it was! So good that I felt like ordering a 2nd plate. And a 3rd plate. :O
My grilled spring chicken.
I know, of all the things to order right. -_-
But Shook! has the thickest menu you will ever see-- it resembles a Tax Law textbook. =/ And when I am faced with too many choices, I crumble wtf. So I ended up with a boring and safe option.
(that, and the fact that even a simple plate of Cantonese fried noodles would cost RM68 =/).
But I have to give the restaurant a thumb's up though-- even for such a common dish, it was very well done! Tender and very very flavorful, with a really delicious BBQ/salsa sauce of some sort... Bravo. :)
Aglio Olio linguine with fried king prawns.
The boyfriend made an excellent choice with this one! But thank god he was the one who ordered it me, not me-- 'cause I would never be able to navigate my way around those nasty giant prawn heads. T_T
Anyway, the meal cost me about RM200-ish, and I think it is easily one of the most expensive meals I have paid for myself. However, I would say that the food of Shook! was excellent, and that is saying a lot, for I am a fussy, fussy eater. ;) I won't be going there anytime soon, purely because I need to recuperate from that costly meal-- but for all it's worth, it was money well-spent. :) So if you're looking for somewhere with quiet ambience (minus the annoying lounge singer at Starhill's lobby) and very good food, think no further. ;)
Address:
Feast Floor, Starhill Gallery
181, Jalan Bukit Bintang, 55100 Kuala Lumpur.

Tel : +60 3 2719 8535
+60 3 2719 8536
Fax: +60 3 2782 3818
E-mail: shook@bintangwalk.com
Opening hours : Mon.-Sun. (12pm - 1am)
One more thing... While I was looking for Shook!'s details-- I came across Starhill Gallery's
site
-- and I like the French song that is played! So cheery and happy! Anyone knows what song it is? :)))
We then proceeded to Haagen Daaz for dessert! :)
Just to clarify-- I am a Baskin Robbins girl through and through. Haagen Daaz ice cream doesn't taste as nice!! *challenging*
I looked like I have a giant cleavage in the middle of my dress. -_-
Our cookie special sundae.
Which sucked. :(((
It sounded so delicious in the menu-- cookies & cream ice cream and cookie chunks and chocolate sauce...
But the cookies were actually just Chipsmore cookies. Wtf???
Not even Oreos! BOOOOO.
We even asked for extra cookies, so I felt ultra cheated. :(
Cookies & cream ice cream + Chipsmore biscuits is just
wrong
. :(((
I think this cost us almost RM30!! So don't order this ok, guys!
Mega blink jewel earrings!
And I think I look kind of young here.
*shy*
Aah, I let you all in into a secret! Sometimes when I go out, those aunties (selling drinks or cleaning tables wtf) will call me 'xiao mei mei', which translates to 'little girl'!! And I will be cheering gaily inside wtf.
Remember mentioned that I am cancelling my leave for the Hari Raya Haji period, and thus will be staying back in S'pore? Well, not all is lost, 'cause the boyfriend will be coming down! :D :D :D
Okok, I musn't get too excited, 'cause he is really busy, but he said there is an 80% chance of it happening.
SO YOU ALL MUST ALL HELP ME PRAY DAY AND NIGHT OK!! :))))
And I will bve going for a pool party this weekend! Am kind of nervous, 'cause Julie, the birthday girl, plans to get 2 bottles of Jack Daniels, 2 bottles of vodka, 2 bottles of Chivas---for a party of 15 people. -____-
The pool is filled wth alcohol wan is it! -_______________-
And how to lose a tummy in 3 days!!!!!!