Since tis' the season to be jolly, season of giving and all that jazz, it only make sense for me to revisit my Christmas wishlist from last year. :D
*Click*!
This is the main excerpt from last year's wishlist:
Dear Santa,
I assure you, I have been a really, really good girl this year. I washed my own dishes, and I did my homework (after it's due, but really, that's irrelevant), and I always say my 'please' and 'thank you's. Therefore, I deserve a lot, a lot of presents this year!
P

lease bring all this stuff for the people in my life:
For daddy, please bring him a new car. I heard that Jing has crashed the Avanza, and mom has ran over a dog with the BMW.
For mommy, please bring her the elixir of youth, because she is nearing menopausal, and I think she is freaking out.
For grandpa, please bring him a new set of dentures. And a lot a lot of bak kut teh.
For grandma, please bring her a lifetime's supply of Oil of Olay, and erm, skinny jeans. I think it'd be funny to see her in it.
For the both of them, please bring them health and make them live forever.
For my sister, Jing, please bring her the Gucci Princey that she has been saving for ages, but never really did got to because she always end up using up the savings.
For my sister, Teeny, please give her an endless supply of MAC make-up and OPI nail polish because she likes playing with face (and nail) paint.
For my brother, please bring him whatever PSP or Xbox he has has eyes set on now. And oh, he will be going through puberty soon, please make sure he doesn't grow too much leg hair, it grosses me out.
But don't be totally bald as well, that is just gay.
For my maid, please bring her some sweet and sour pork, as she is always fighting for it with us during family dinners.
For my big dog, Lion, please bring it some painkillers, and probably a new leg, since mommy
has ran over its hind leg.
Omg, Lion has already been put to sleep. :(((
For my small dog, Choppy, please bring it some intelligence. Fererro Roche is NOT to be eaten by dogs. What more with the wrapper intact.
And for my boyfriend, please bring him to the Old Trafford and see Manchester United play live in the stadium. Or, bring the entire team to him. Whichever he fancies.
And now about me! Please bring me all of the following:
1. Gucci Punch medium tote in white Guccissima leather.


I couldnt't find a picture of it in white! :(


It's on sale now! From almost 2k, to slightly above 1k AUD. See, Santa, I am thrifty.
2. Ipod Nano.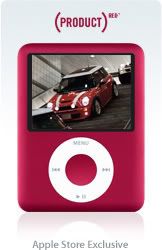 It depresses me so that everyone has an Ipod but ME. Make me happy, Santa. I promise I will spread cheerful melodies all over the world.
Boo, I got this already! A surprise gift from the boyfriend when he came fetch me from the airport last year. T____T
And YOU KNOW WHAT! I was re-reading
the entry
, and I suddenly remembered that there was this comment:
"HOHOHO!! Your wish will come true"
At that time I didn't give it much thought, but now to think of it, IT MUST HAVE BEEN THE BOYFRIEND!!!
I must check with him later to see whether it was him! :O
3. Lacoste shoes
(I want it in white, thank you very much!)
I don't know why, I just like the shoes, but hell begone that I am going to pay 100++AUD
for it.
Em, I don't think I want these shoes anymore. :/
Maybe Louboutins instead?

*angelic smile*
4. Chanel sunnies.

I really really really really want this! Santa, if you don't get this, I WILL.
Well, turns out Santa didn't get it for me, so I stuck to my words-- I got them with my first paycheck! :D
5. A designer wallet.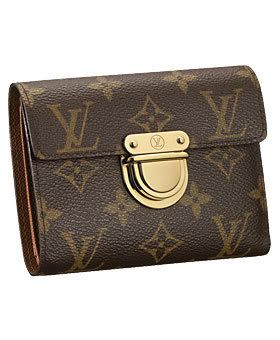 I got a Dior one early this year, thanks to mommy dearest! :)
But I am aiming to switch wallets now, I HATE Dior wallets. Don't EVER EVER EVER get Dior wallets! The leather started peeling by the first month, gah! Admittedly, I am not the most cautious person when it comes bags and leather goods, but geez I would have expected it to last longer. >=(

I am thinking of a Prada or Marc Jacobs one next! Suggestions? ;)
6. 'Return to Tiffany' heart tag pendant.

I saw someone wearing it that day, and I like the way it looks! Very versatile.
7. Chanel svarovski studded earrings.



And the power to NOT lose earrings. T__T
8. To be able to dine at Tetsuya, one of the top restaurants in the world.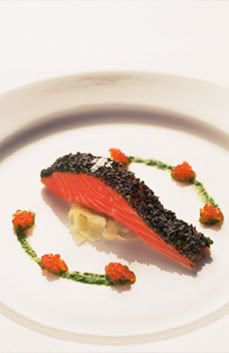 9. When I chop chop chop my hair once I am home, and when I dye dye dye.. Please let it turn out well!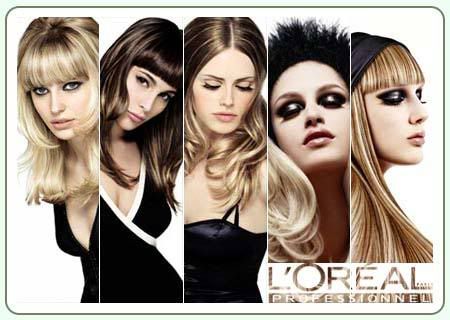 I might be taking on one of the hairstyles here, guess which one! :P
WOWWW I can't believe back then I was so nervous and weary of dyeing my hair! I have already dyed my hair 3 times this year (excluding touch ups). :O

Em, I don't know whether my haircuts/dye jobs turned out

well

per se, but let's just say I can never turn back now! :P
10. Please let me lose weight easily once I am home! I am absolutely DEPRESSED now because I am fucking OBESED. :(

Cibai I am still damn fat.
Anyway, I have left out the Christmas stocking for you. Hope you like the Tim Tams that I have prepared for you-- they are my absolutely favorite! But tis' the season of giving after all.

And don't trip over my shopping bags!
PS: Please say hi to Rudolph!
With love,
Hui Wen
And that's the end of last year's Christmas wishlist. ;) I didn't realised that quite a few of my wishes were granted! :)))
Well, Christmas came early for me this year.
Hint:
Guess which item it is from the list above? :P
Merry Christmas everyone! May all your wishes come trueeeee! :D