Taking a break from posting my Seoul pictures. Some of you have been asking me to post up my Korean purchases, so here is an outfit post of me wearing some of them.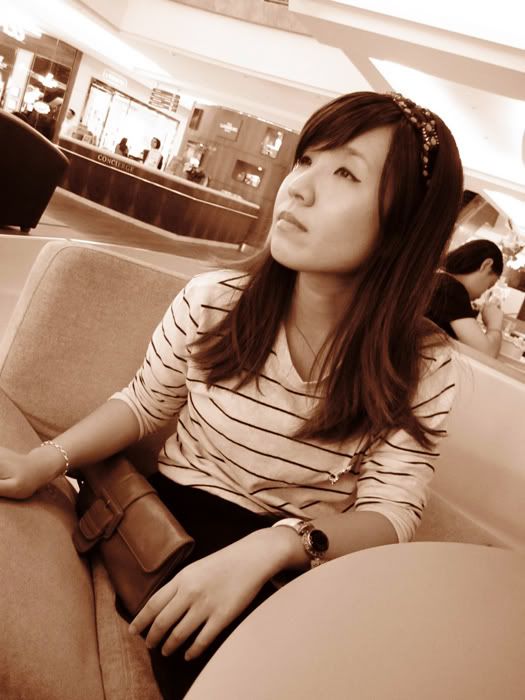 Walked past Zouk @Gardens, got enticed by a buy 1 free 1 lunch set promotion, and a late lunch there it was. Lunch consisted of various compromising positions with a Halloween pumpkin, and an overdose of chilli flakes on my aglio olio.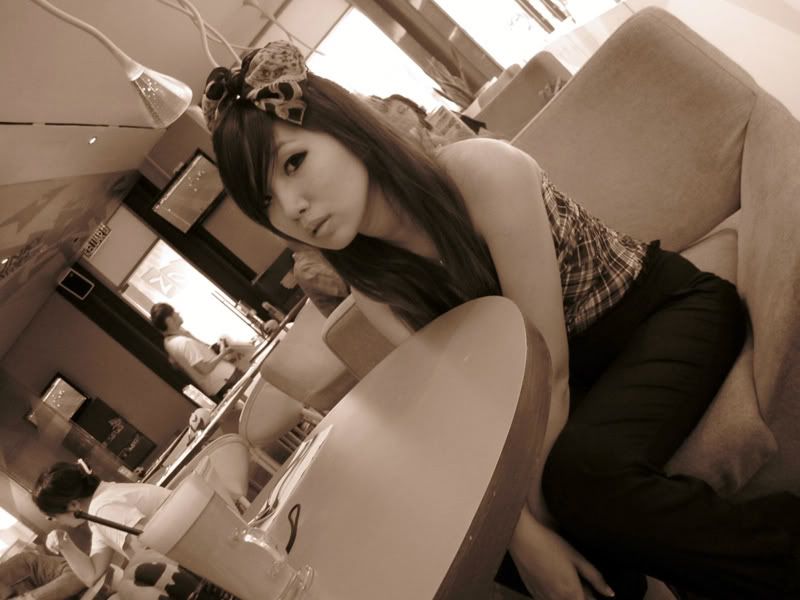 Beautiful picture of Jing. I suspect I have a closet talent of taking black and white potraits?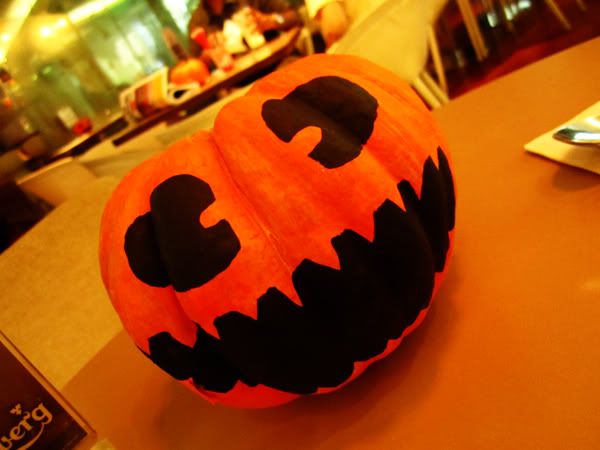 Props for our prop.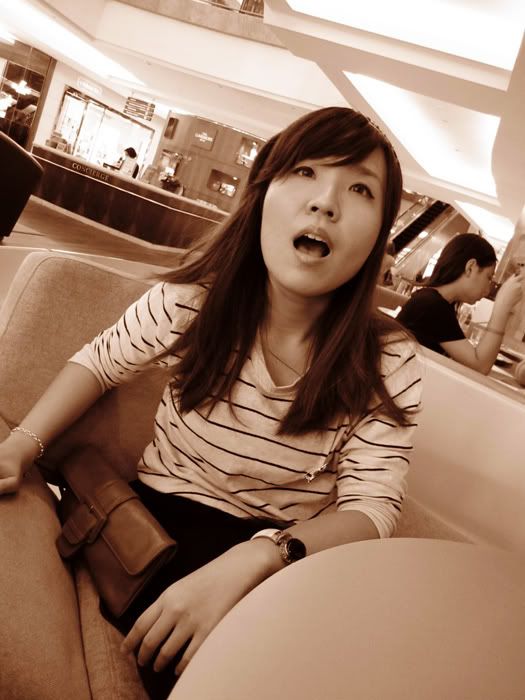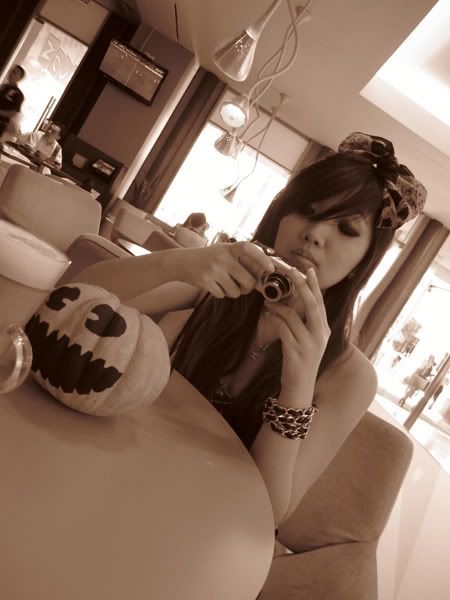 It looks like a Jimmy to me.
My tongue was on fire.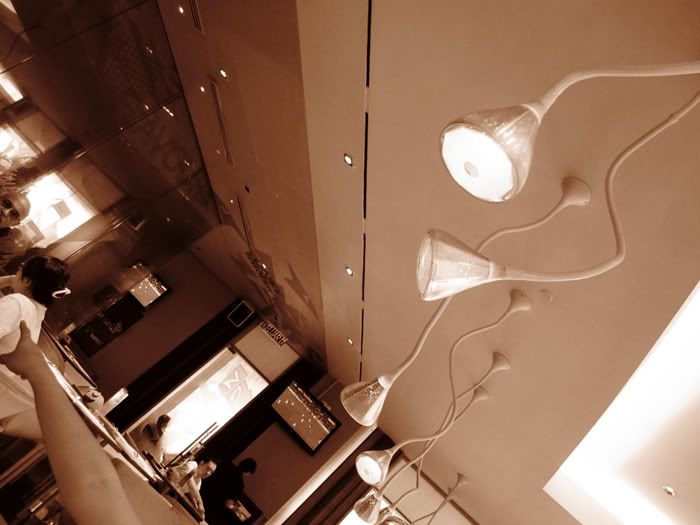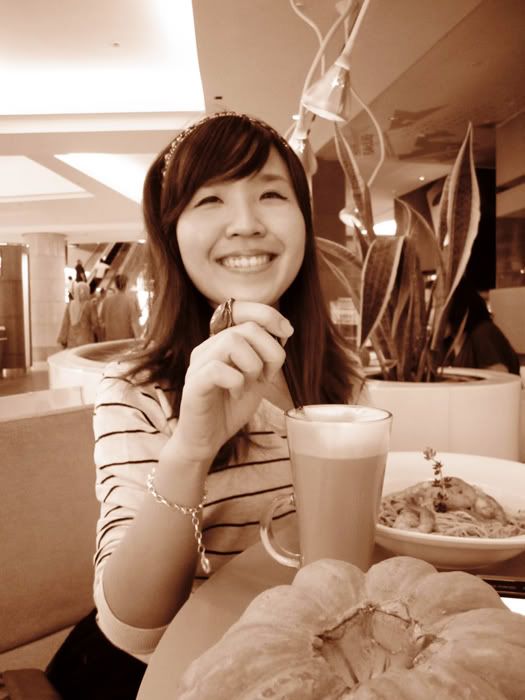 Daily caffeine intake.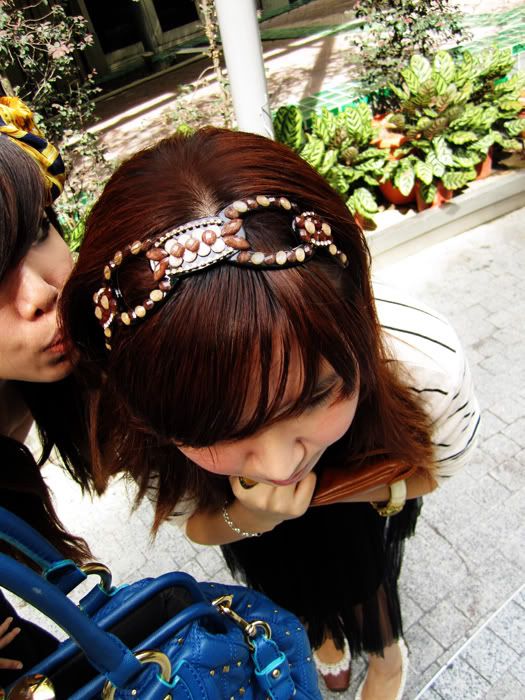 Best buds.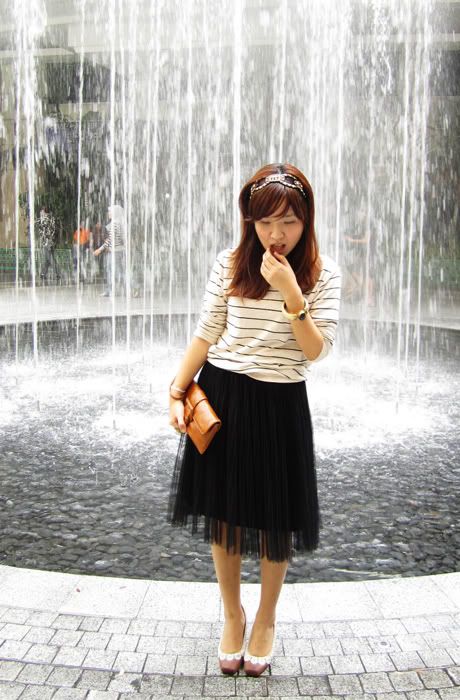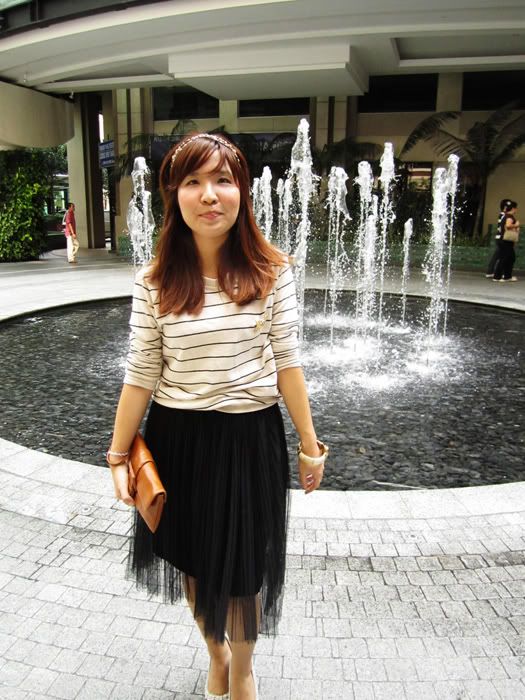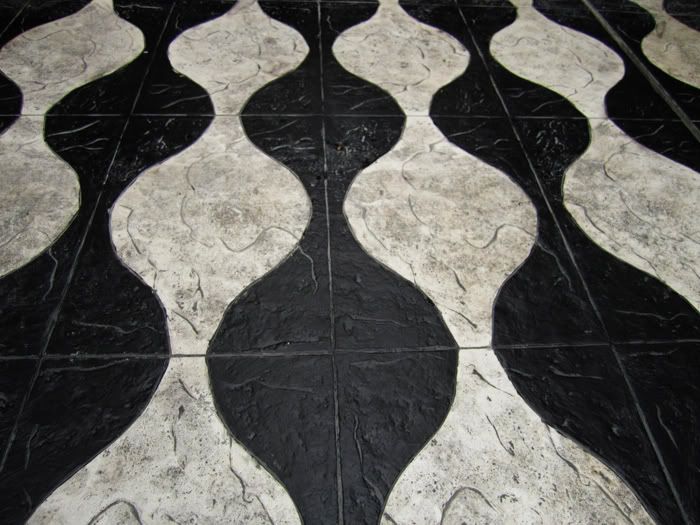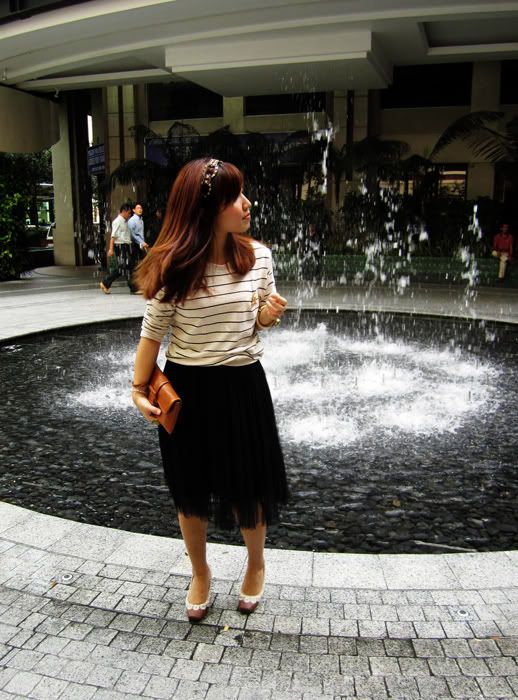 Timing my pictures with the fountain was a calculated affair.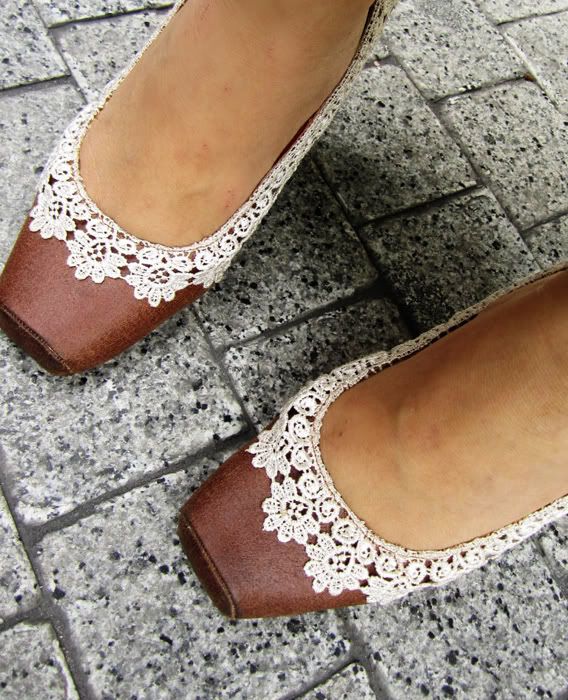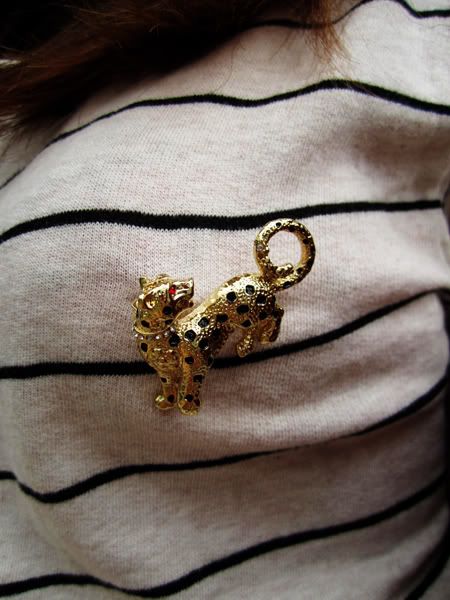 It's all in the details.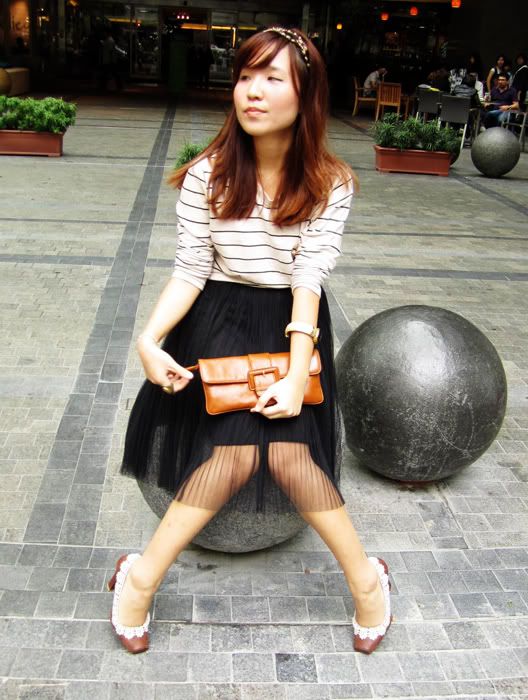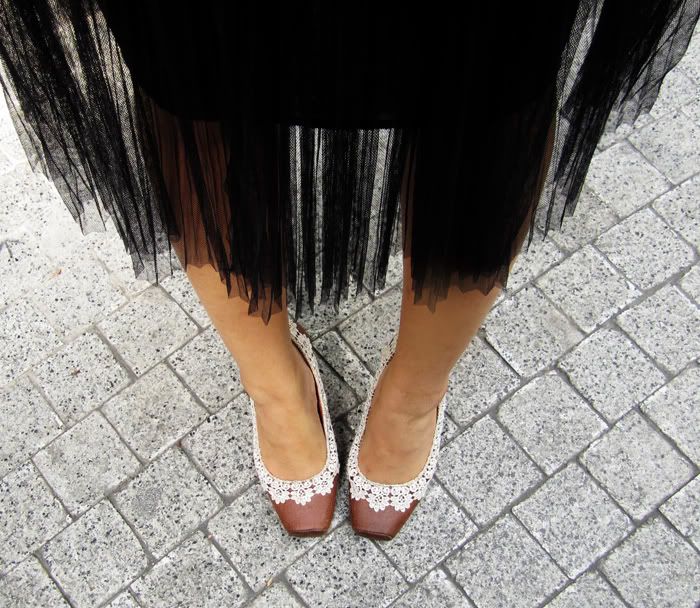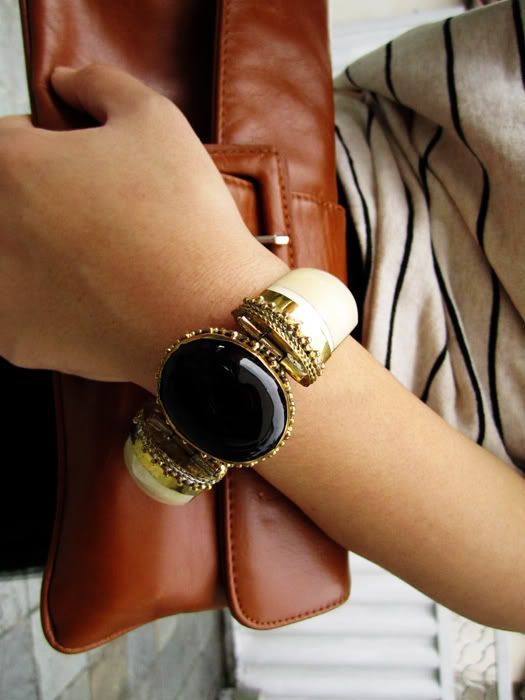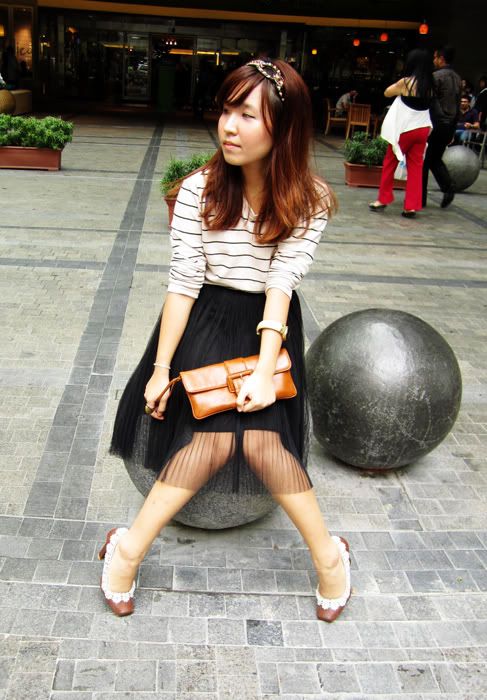 Striped sweater: Korea
Black pleated tulle skirt: Korea
Brown bejeweled headband: Bangkok
Gold bejeweled cheetah brooch: Thrifted, Melbourne
Silver bracelet: Thomas Sabo
Ethnic stone bangle: Present from Jing
Tan heels with crotchet trimmings: Thrifted, KL
Tan clutch, Sportsgirl, Australia
Meet my newest obsession: tulle.