Banana chocolate chip muffins, that is!
Remember I mentioned
here
that I am more of a Coffeebean fan than a Starbucks one? Well, today I had this super delicious banana chocolate chip muffin at Starbucks that just might turn me into a Starbucks convert! Just
might
.
One of my outfits in Singapore over the weekend:
Constipated face.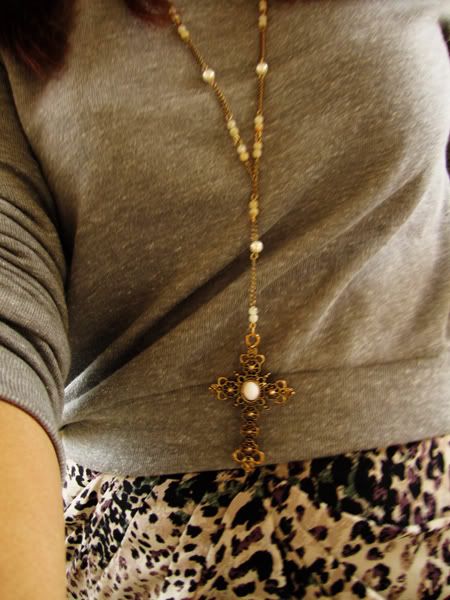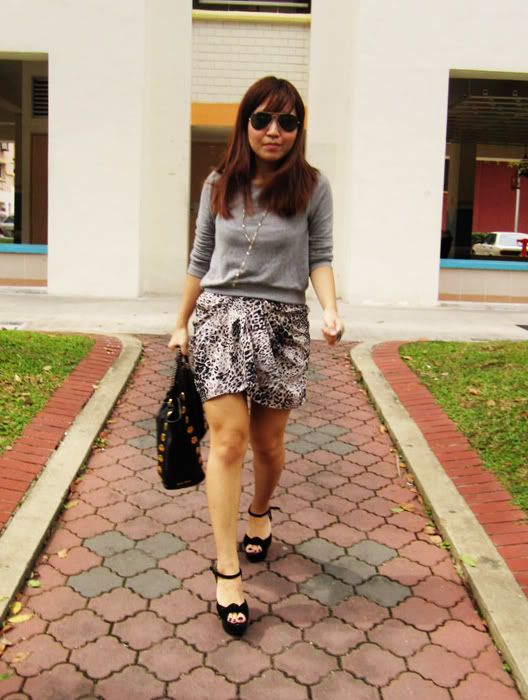 Gray cropped sweater: Topshop
Leopard print draped skirt: Korea
White rosary: F21
Rings: Assorted
Aviators: Raybans
Suede knot platforms: Topshop
Bag: Miu Miu
My brain is full of muffins now, ahhhh. Muffin muffin muffin