Went out with Jing for pancakes on a shady afternoon. Felt really lazy, so I decided to dress for comfort-- big airy shirt, chinos, and a slouchy clutch. And my new Zara booties to complete the look.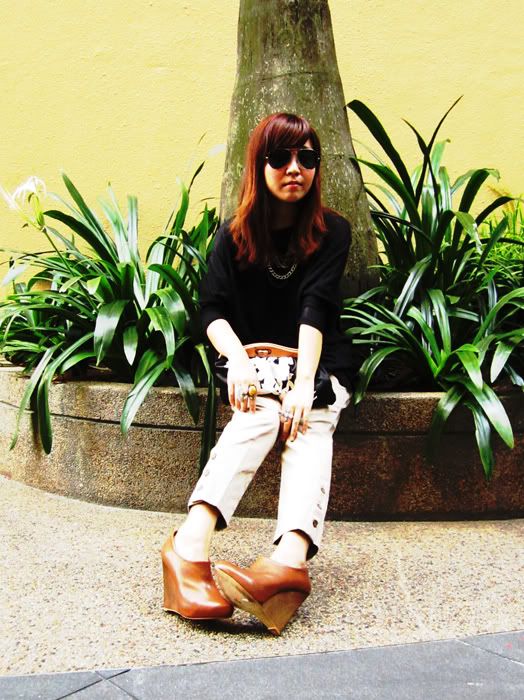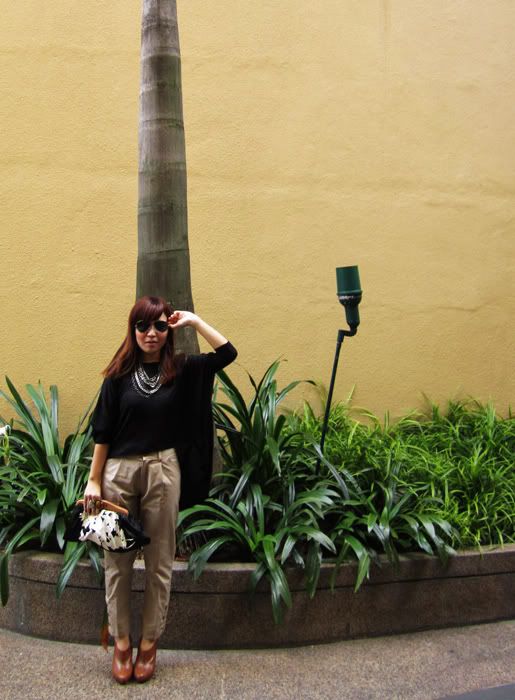 Loving this asymmetrical tee I got from Korea! I am also still keeping to my promise of posting up my Korean purchases this way. :)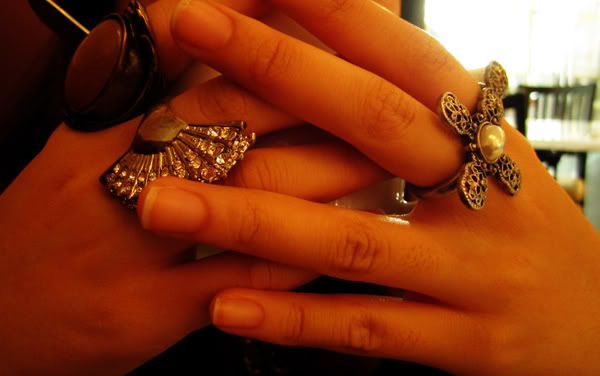 Mid-drinking my flat white. Argued for 10 minutes with the waiter who did not allow me to upgrade the flat white of my pancake set to my usual latte. Lattes are so much tastier!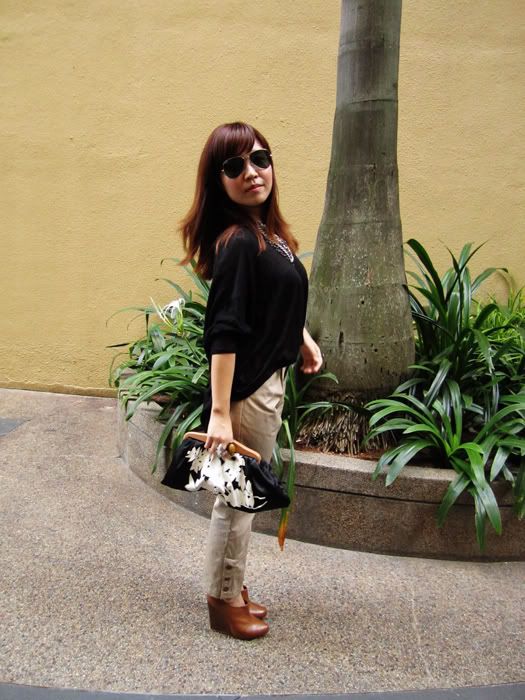 I first saw these booties on
Lookbook
, and I already told myself I want them. I finally saw them on my first day in Seoul, but couldn't bear with parting with a couple hundred bucks so early in my trip. Guess what. I never saw these pair of shoes in the subsequent Zaras that I visited in Seoul later.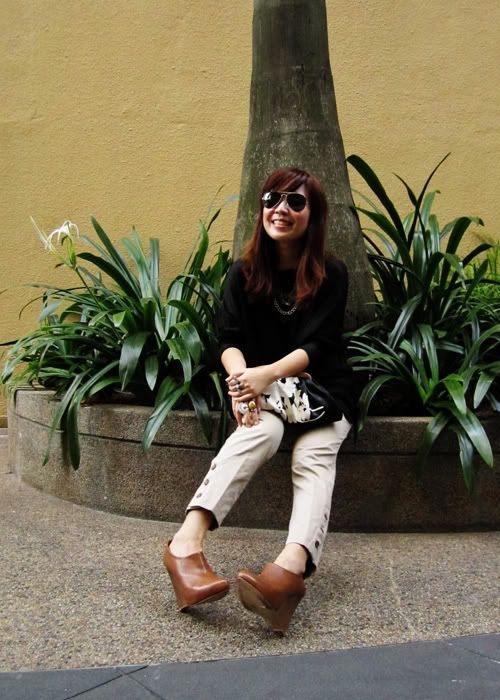 There is always a happy ending to any story! I saw them in KL last week, in my size. I snapped them up, of course!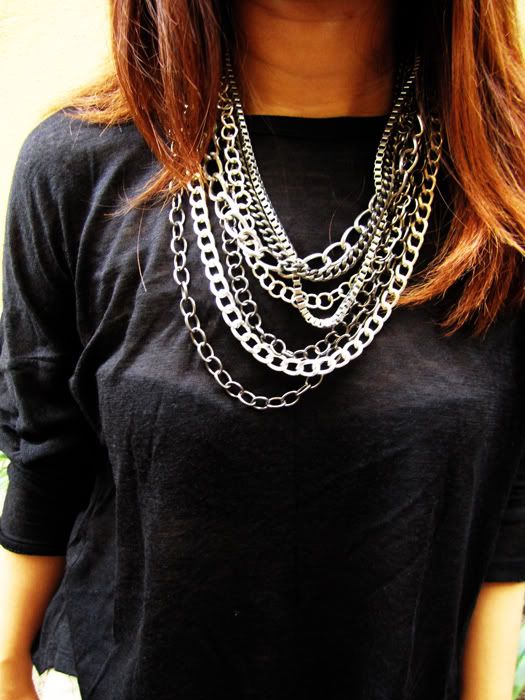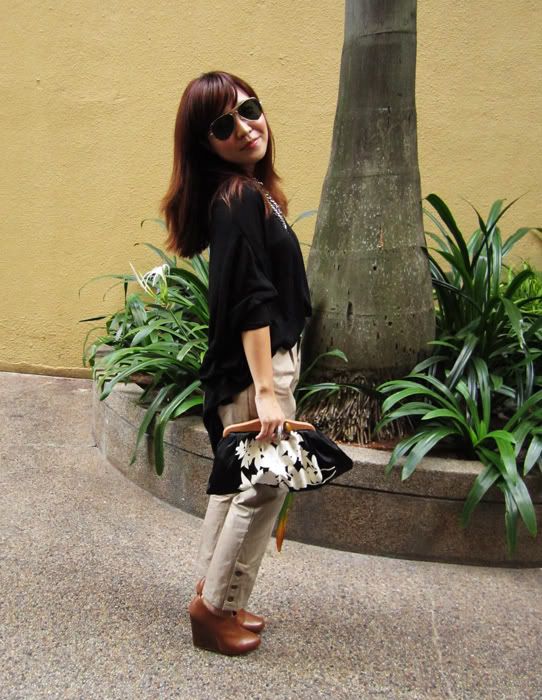 Love how the tee is longer in the back.
I will put up some asymmetrical chiffon shirts from Korea for sale soon, do keep a lookout!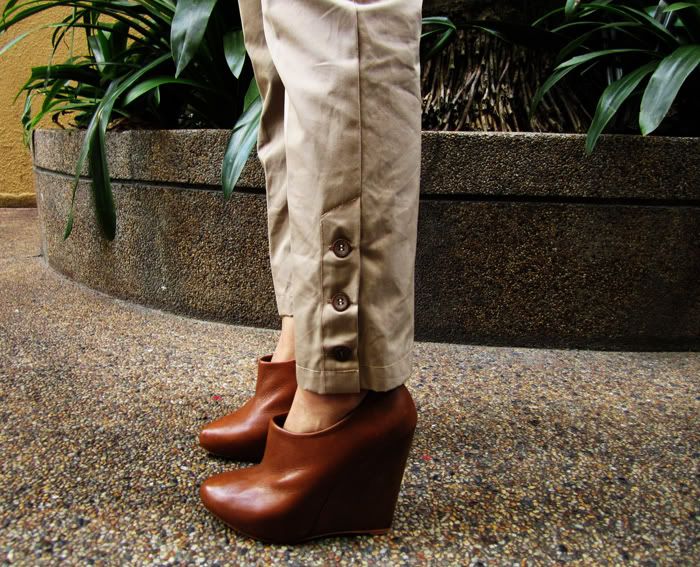 Freaking in love with these shoes.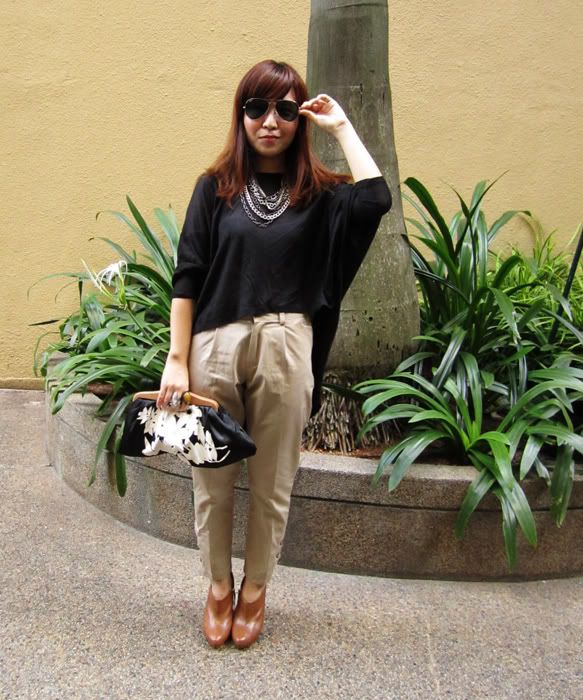 Black asymmetrical tee: Korea
Chinos with buttoned sides: Bangkok
Silver chain layered necklace: Teeny's
Rings: F21
Aviators: Rayban
Tan wedge booties: Zara
Black silk floral clutch: Some shop in Chadstone, Melbourne