There is a standing joke in my family that I have so much clothes (notice I used 'much', and not 'many') in my room that the only way to get into my room is by hanging onto a wire
ala
flying fox.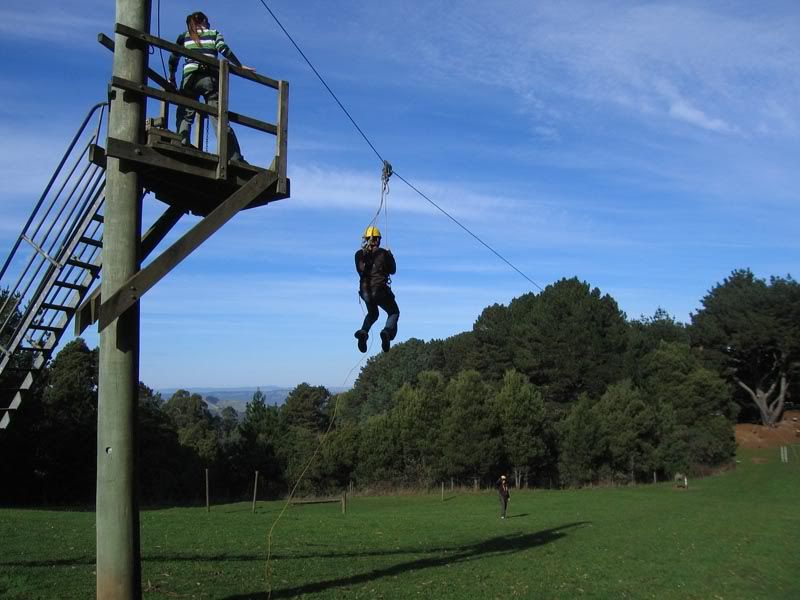 There is also the joke that my mom will eventually kick me out of the house. Or that she will throw all my clothes away one day when I am not in.
At least, I hope she is joking.
So when I saw
Michelle
yesterday, she was the vision of salvation. A guardian angel to the rescue, haha.
Michelle and
Joyce
is throwing a
junkyard sale
this coming Saturday (4 December), whereby invited vendors will be selling pre-loved/ vintage clothes! Please make that day free and drop by!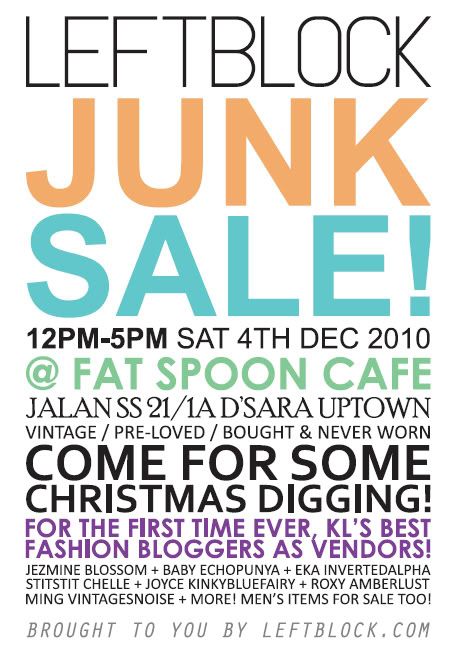 I told myself that I need to clear out 50% of my wardrobe by the end of this year. Essentially that means I will have to sell a couple of hundred pieces during that day WTF. -_- Anyhow, please please please drop by that day and do some treasure hunting! :)