Update: New updates at
AZORIAS
!
Out of all my Bangkok buys, my sheer flowy floral pants was the first item I chose to wear! Maybe I was in a holiday mood, but I wanted comfort and ease of movement, and the pants were the first thing that came to mind.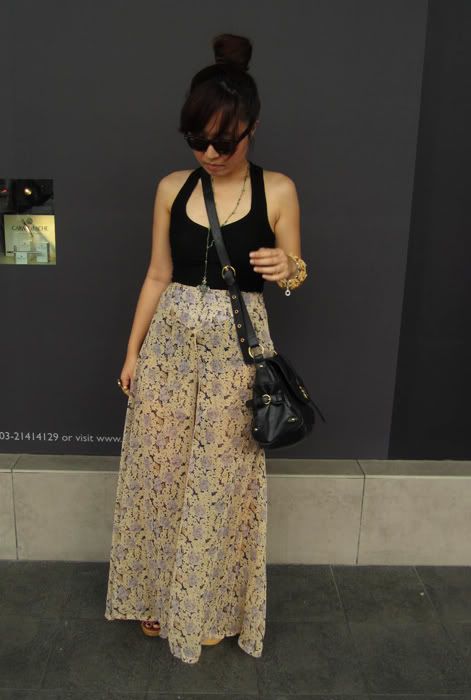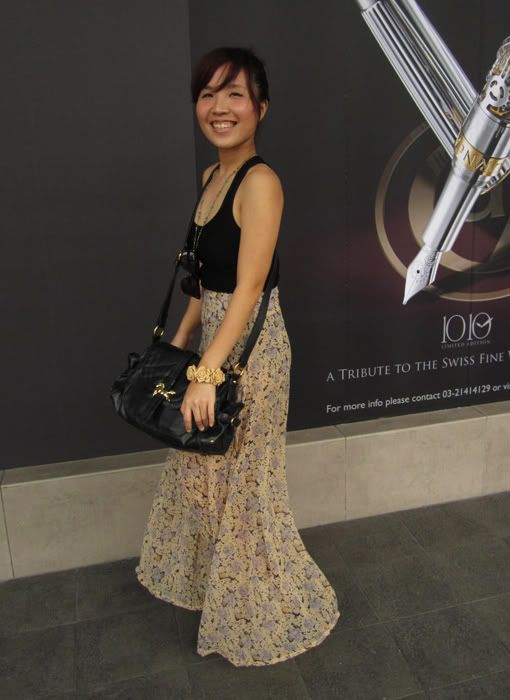 No regrets at all! When I bought the pants, I was rather apprehensive 'cause they are (very) wide-legged, and being a petite girl (there, I have said it), long wide-legged pants are almost always a no-no. However, since they cost a fraction of the
Topshop
ones, I thought I'd give them a go.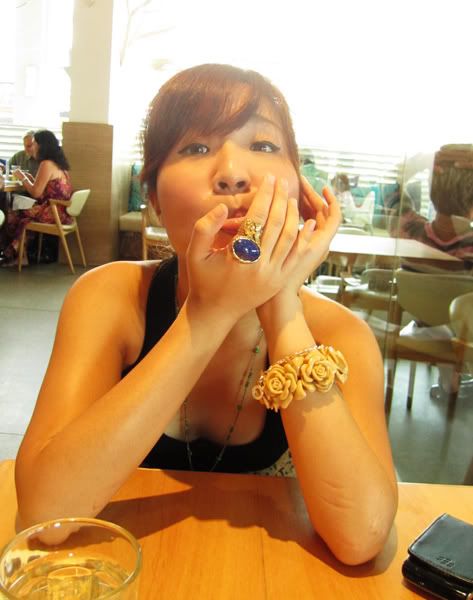 Ended up at Delicious 'cause most of the shops were closed due to Hari Raya Haji. And that's my new YSL arty ring! :D
Lunch companion.
Extremely blurry picture of me which looks unusually nice.
I first saw the pants on
Fashion Squad
, one of my favorite fashion bloggers. Never thought I would jump on the bandwagon of these floaty pants though! All I can say is, it is a major love! I love how it looks like a skirt, well, actually it feels like a skirt too ('cause it's so airy!). So pardon me if you saw an idiot swishing down the streets of Telawi Bangsar yesterday.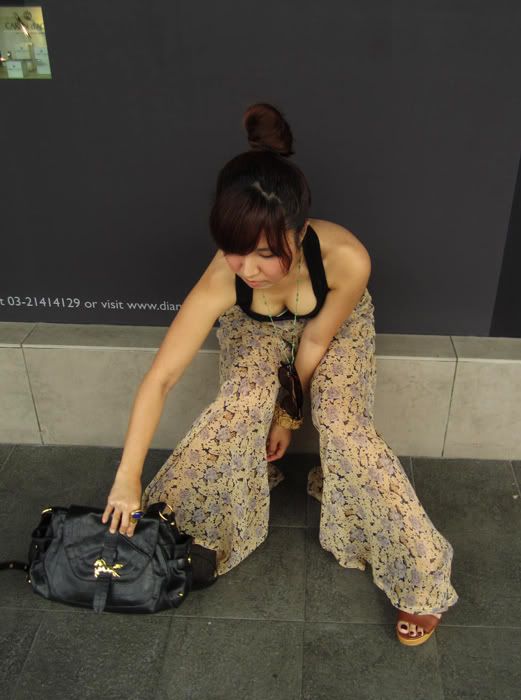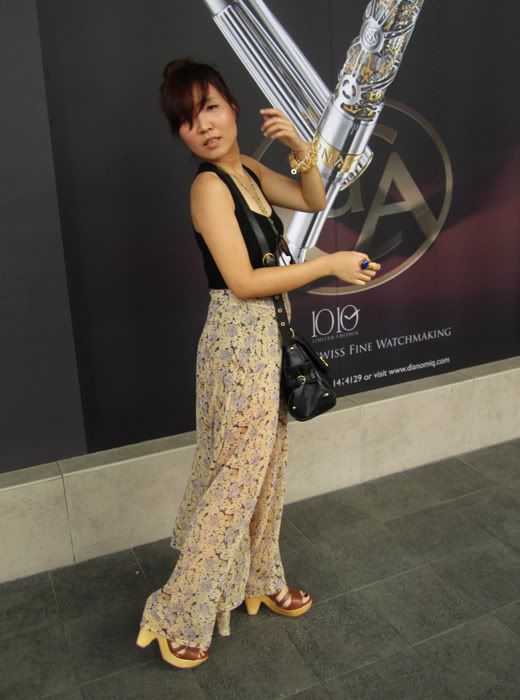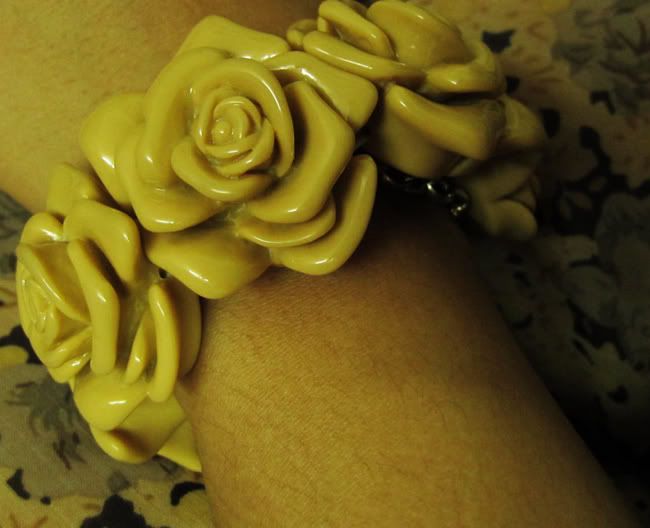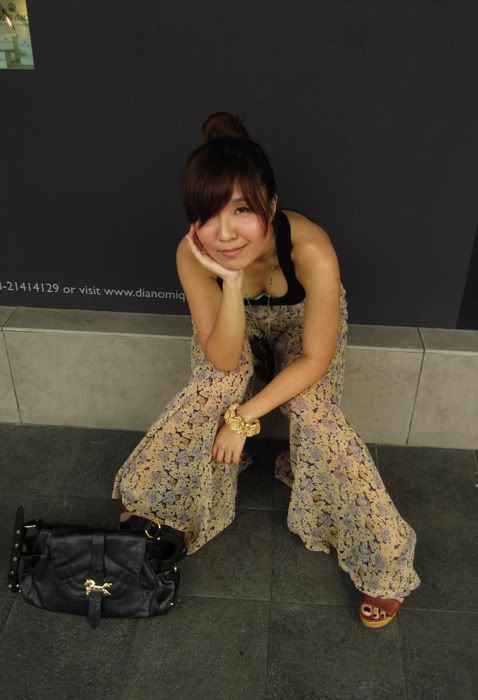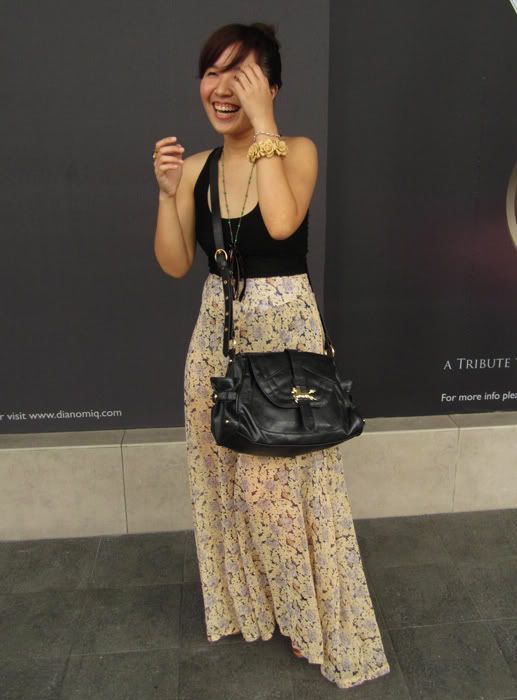 Black lace tank: Mphosis
Sheer floaty floral pants: Bangkok
Green rosary: F21
Rose bracelet: Topshop
Tan leather clogs: Steve Madden
Black messenger bag with gold horse: Miss Selfridge
And oh yes, there will be an update on
azorias
tonight, please keep yourself glued to the screen! :D