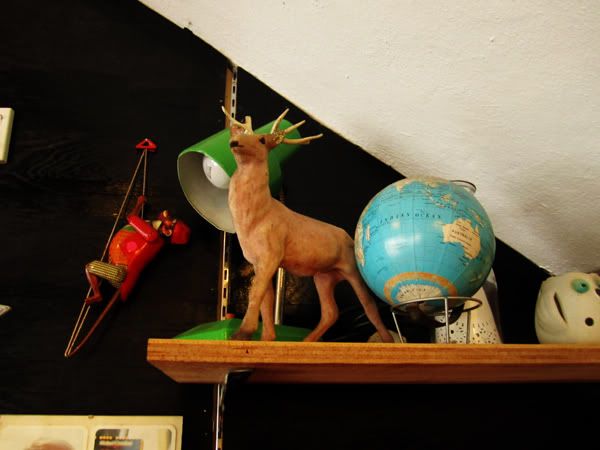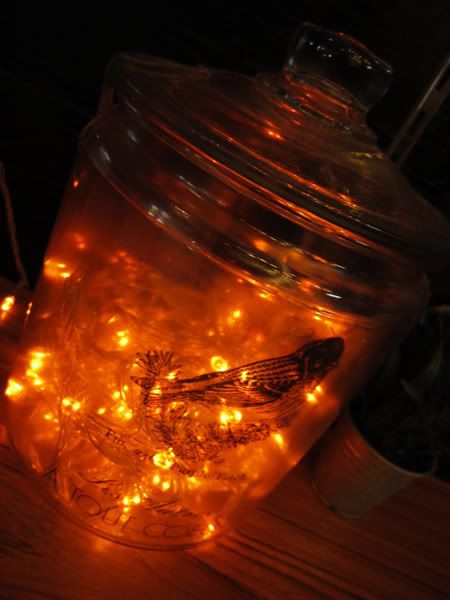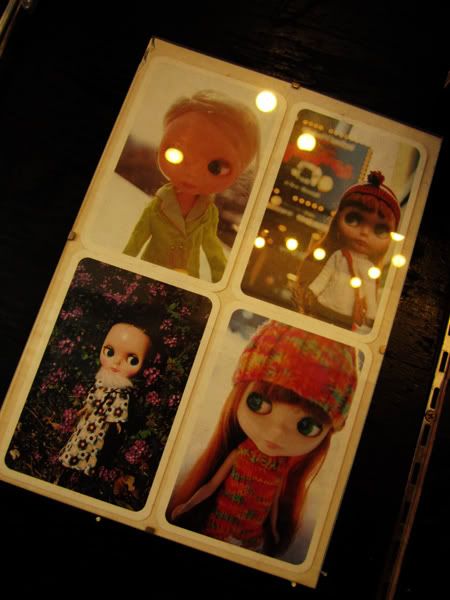 Had a whimsical afternoon at Wondermilk.
My entertaining company.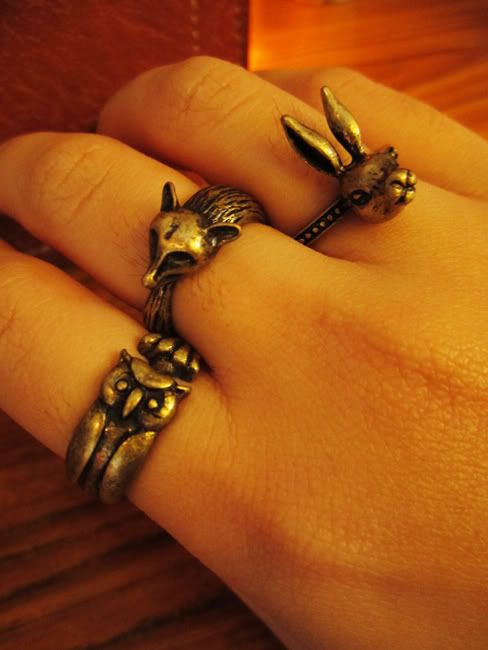 Wearing a zoo on my fingers.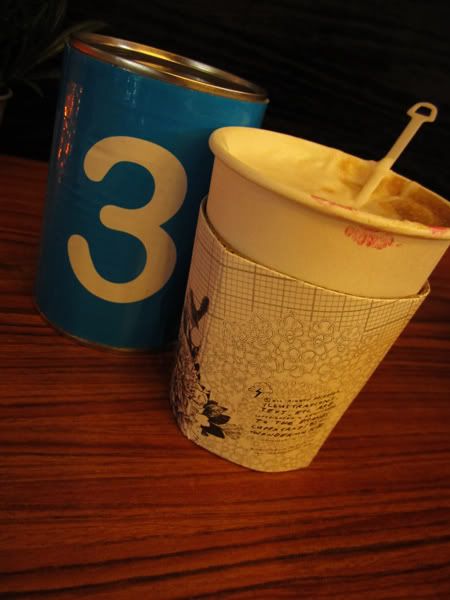 Love the idea of using a can as your food order number. And yes, red lipstick is a hazard when it comes to food/drinks consumption.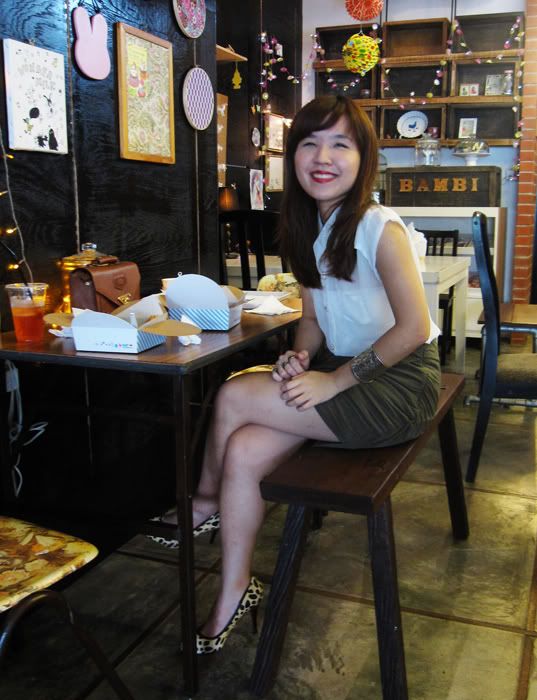 Enjoying a particularly healthy lunch of pesto chicken on wholegrain bread. Latte was a must, of course.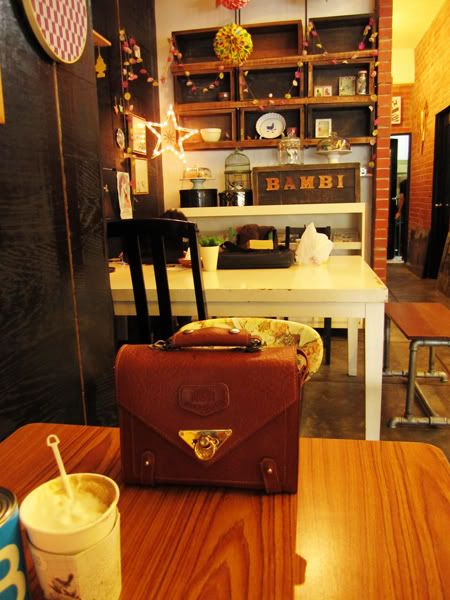 My bag felt at home at the cafe.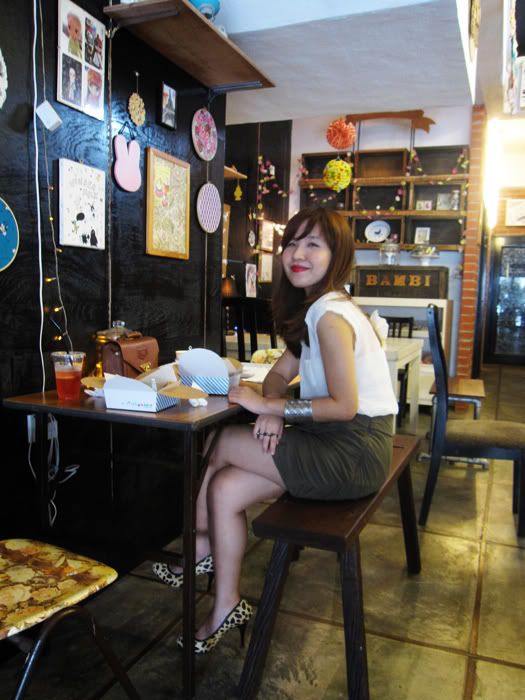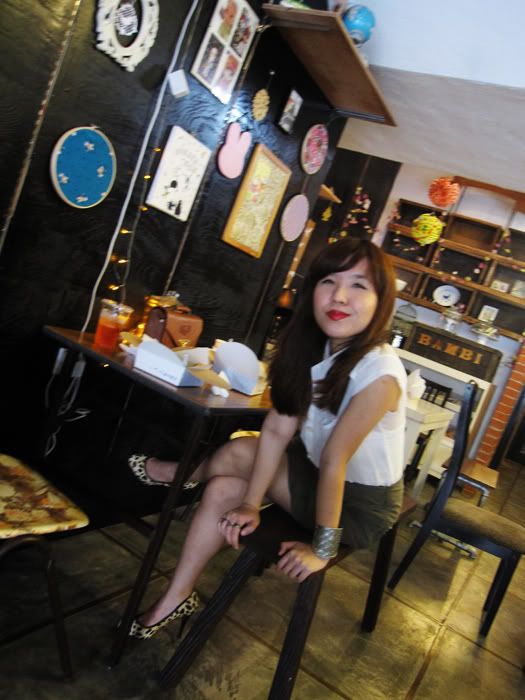 "Aaah, my mouth is full! I am still chewing!"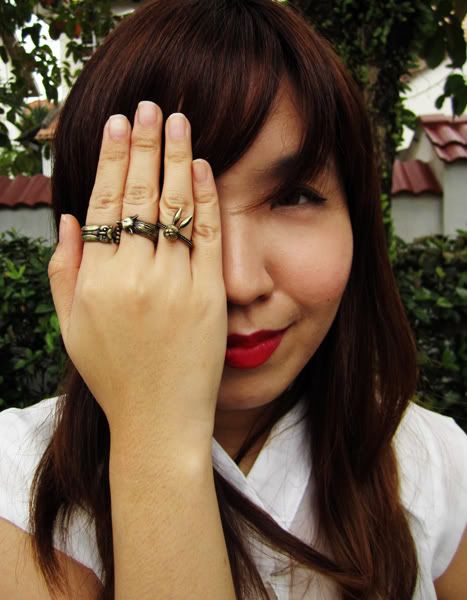 The rings came in a set of 4-- the fourth is a moose head. Whose antler was broken by me. :(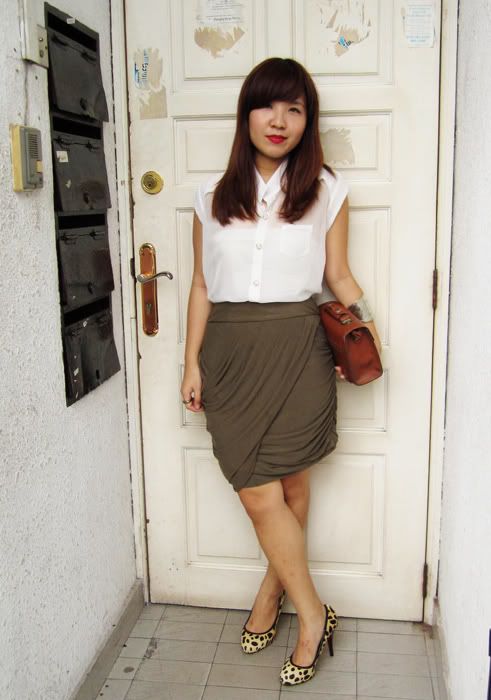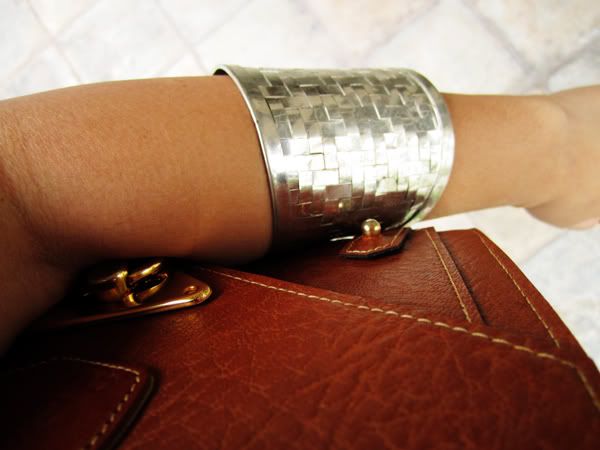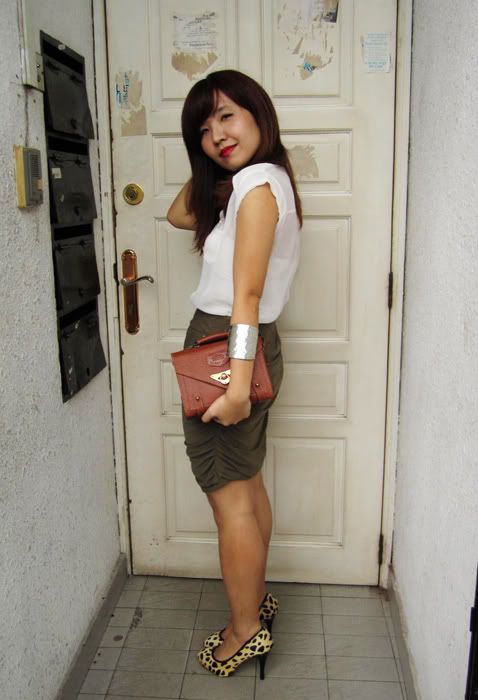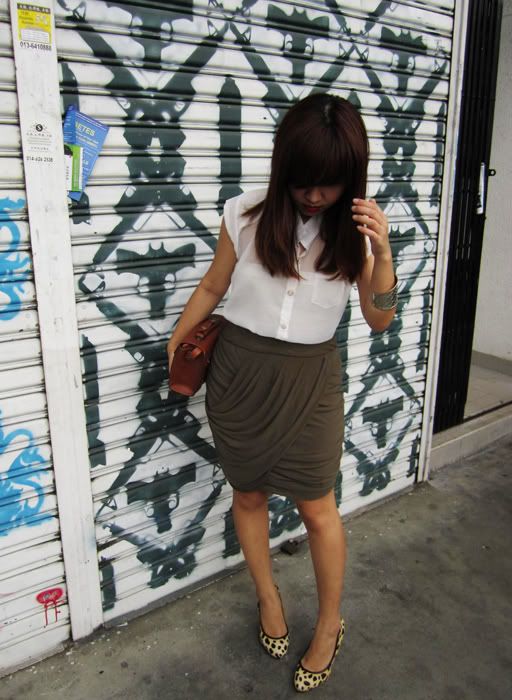 Sheer white chiffon shirt: Bangkok
Khaki green chiffon draped skirt: Bysi, Singapore
Silver cuff: Random
Animal rings: H&M
Leopard print faux pony hair pumps: Zhuhai
Tan bag used as clutch: Vintage
My obsession with animal accessories is brinking on being unhealthy.
By the way, it's time for a hair update! Any ideas on what to do? My hair is in your hands! :P