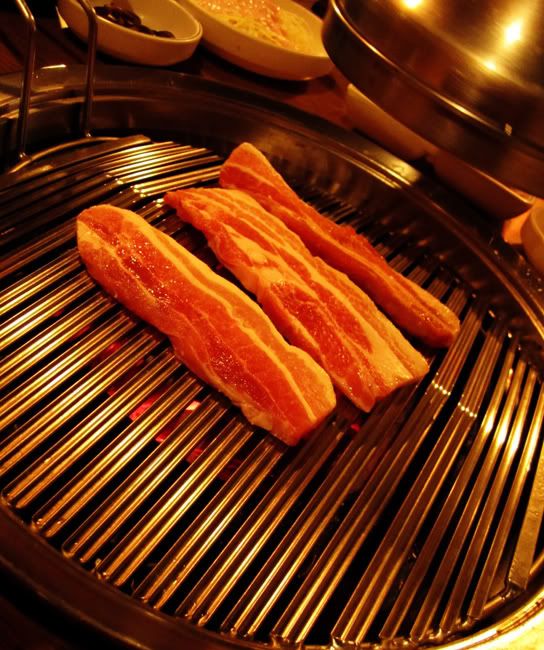 Korean BBQ. Worth having my hair and clothes smelling like meat for hours later.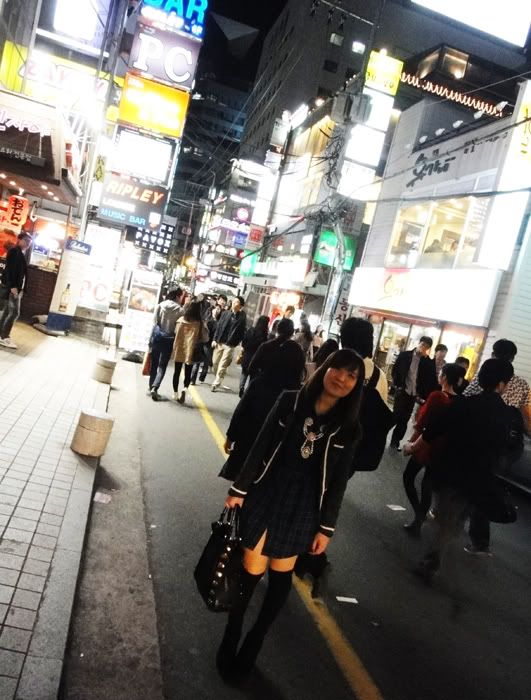 What Seoul has in abundance: night lights and people.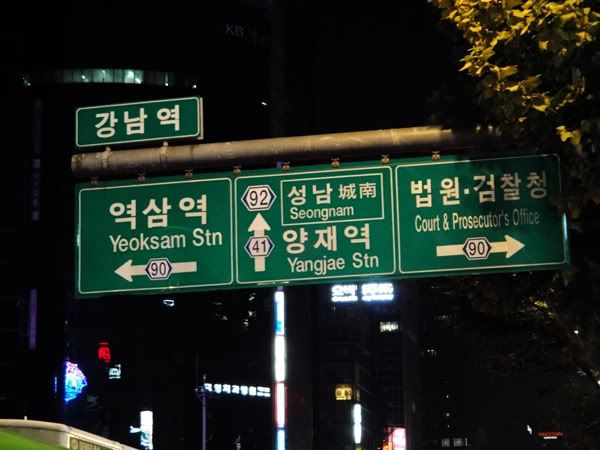 Where I stayed very near to.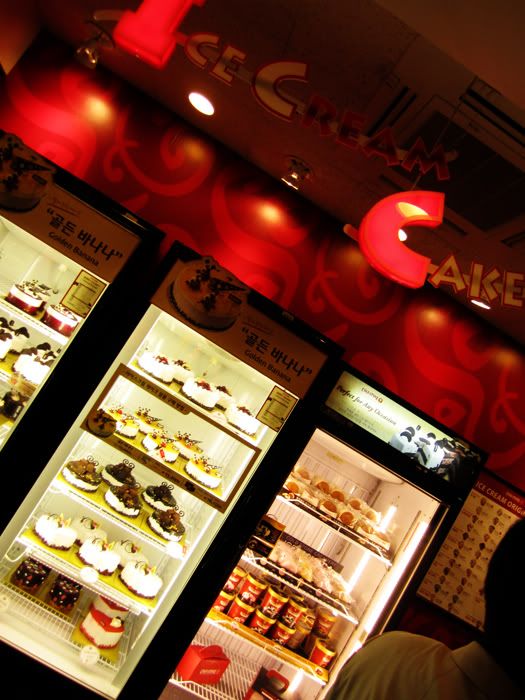 Cold Stone
! You didn't think I will pass up the chance to have the (authentic) ultimate ice cream experience, did you.
Note: When I was in Australia, I had the Cold Stone wannabe,
Cold ROCK
, hahaha.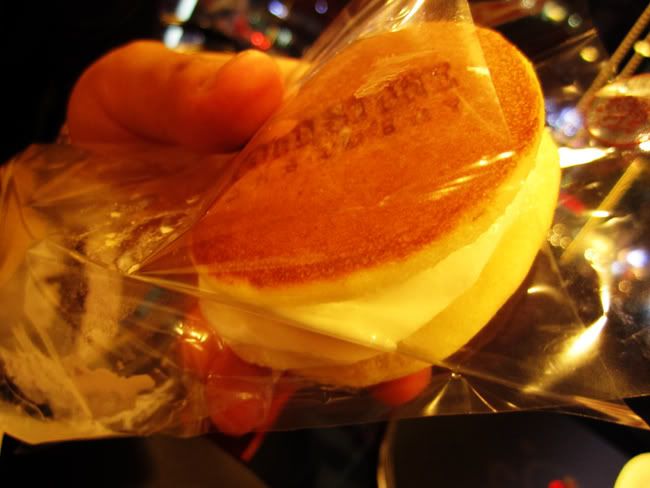 Had a blueberry ice cream yogurt sandwich, and a concoction of biscuit ice cream with oreo and chocolate wafers!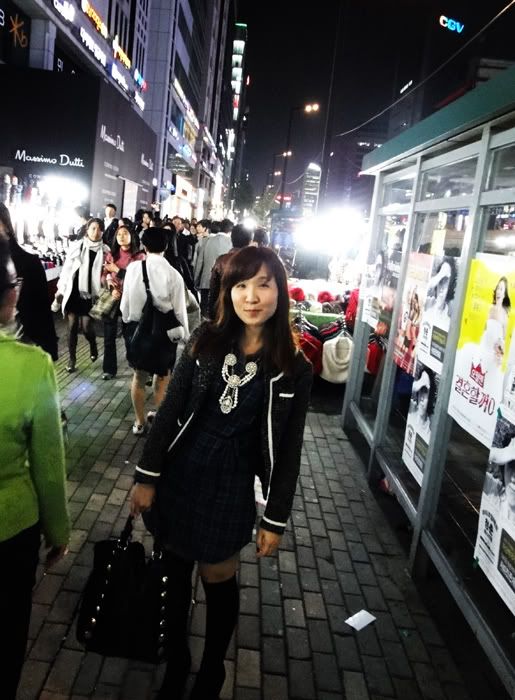 Admiring the lights and doing a bit of shopping at the street stalls at the same time.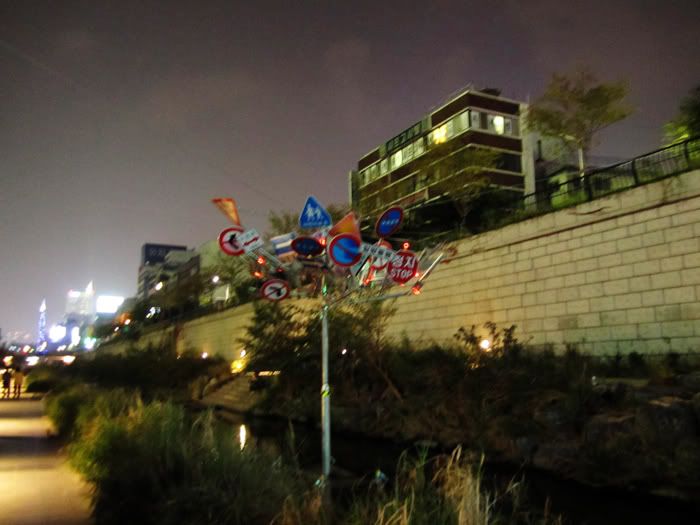 Went to
Cheonggyechon
again, the stream looks entirely different at night. I love how there were couples and groups of friends peppered everywhere, munching on potato chips, whispering, laughing.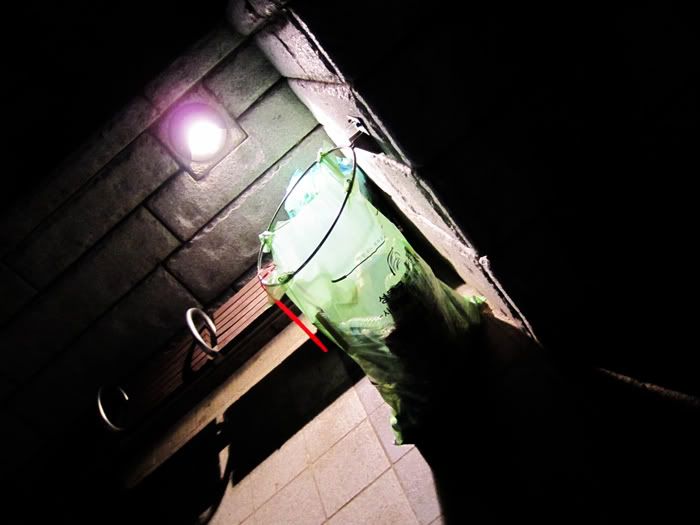 Artsy picture I took of the only rubbish bin I have seen thus far in Seoul. Yet, the city is quite clean and free from rubbish!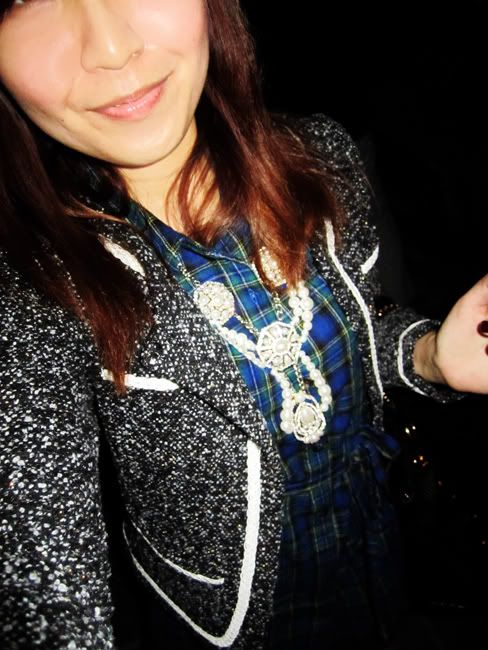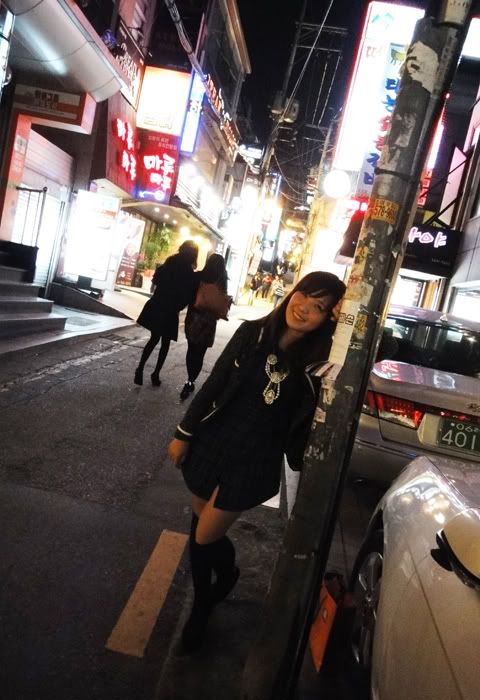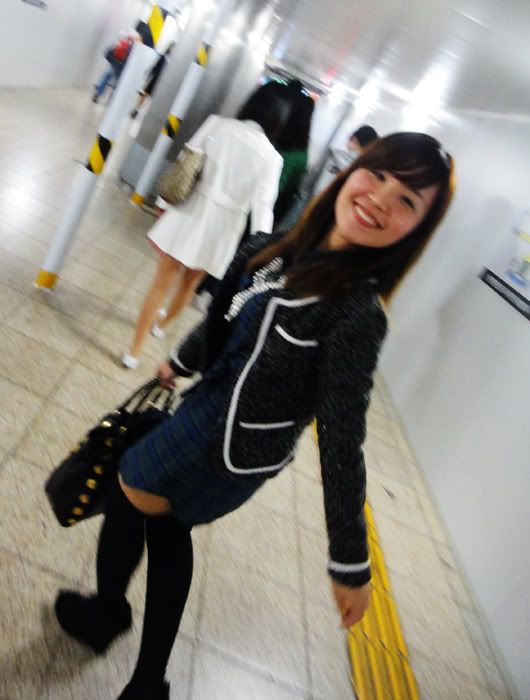 Tweed jacket: Singapore
Tartan shirtdress: Uniqlo
Bejeweled pearl necklace: Teeny's
Black kneehigh socks: Topshop
Black suede wedges: New Look
Bag: Miu Miu
Twas was a less hectic day. Walking along the 6km stream (we suspect we covered almost 2/3 of it), the night ended on a pensive note on my part.