What I wore to my 3rd Starbucks outing in 3 days. The irony is that I am actually more of a Coffeebean fan!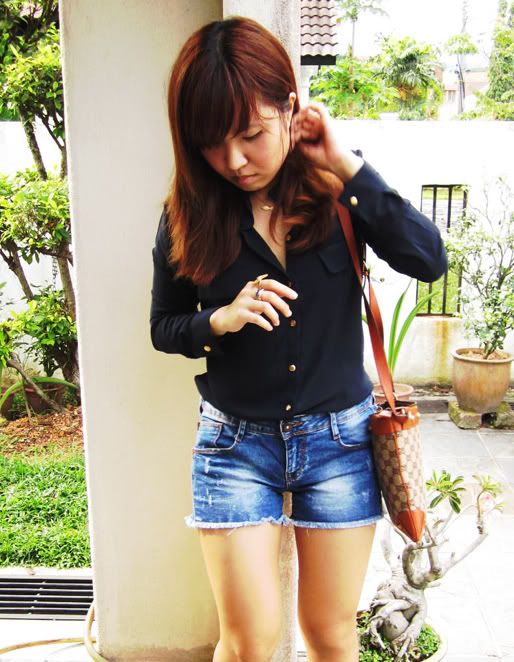 Threw on the outfit in less than 3 minutes. It was a hot day, but the breezy chiffon shirt seemed apt and comfortable enough for a chill-out coffee session.
Got this dainty gold wings necklace from Korea. Whilst most of the time I love my accessories big, bold and beautiful, I am a sucker for delicate, beautiful things.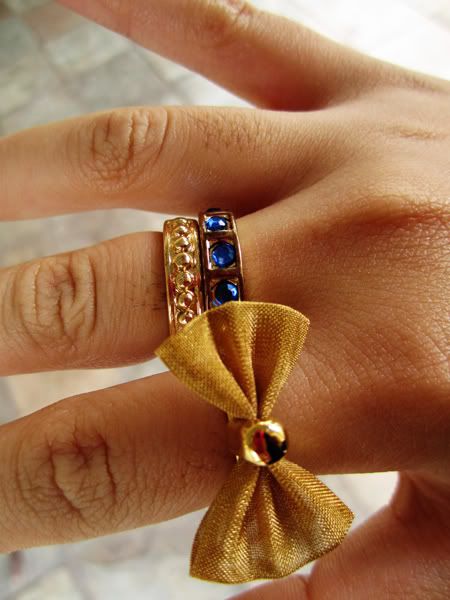 Gold and blue was the theme of the day.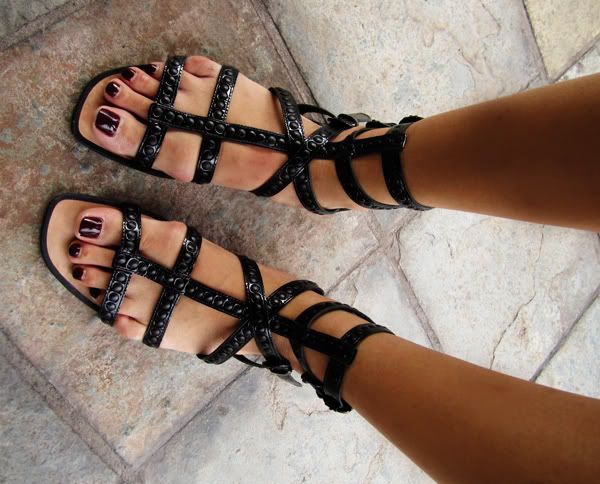 Am usually not a fan of gladiator sandals, but I will give this Michael Kors ones a chance. They are a bitch to wear though-- too many buckles kill the broth.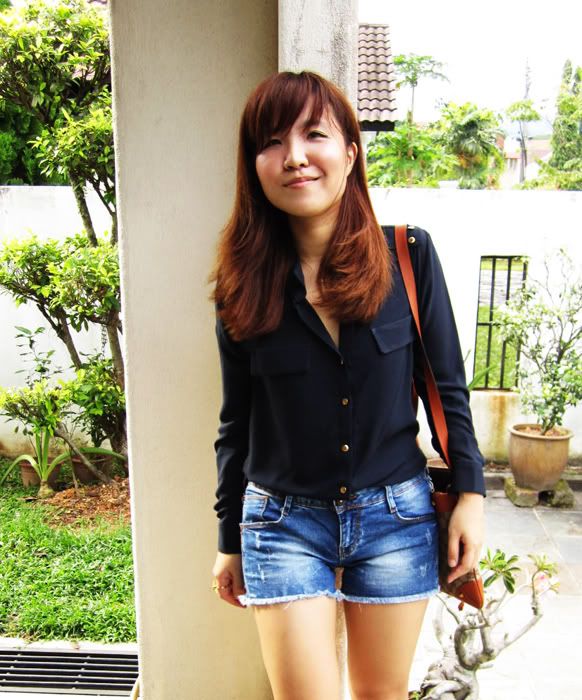 Navy chiffon shirt with gold buttons: Korea
Frayed denim shorts: Zara
Gold wings necklace: Korea
Gold gem stacked rings: H &M
Gold bow ring: Korea
Black leather sandals: Michael Kors
Studded slingbag: Gucci
Answer my question in the title! Consider it a poll to satisfy my curiosity.
By the way, I hope you guys aren't sick of all my Korean purchases yet! 'Cause as I have mentioned in my earlier post, I haven't forgotten you girls!
Pop by here tomorrow for some teasers of what I have in store for you. ;)