Sometime ago I promised to post up my buys from my recent trip to Singapore, so here it is:
The Chanel Bag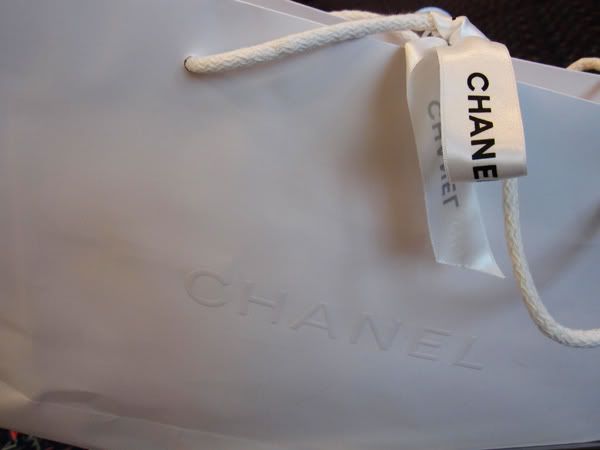 Technically, this Chanel purchase does not belong to me-- it's my mom's. However, I did chip in with my dad to get it for my mom! And thus I declare a share in it. :P
Singapore Exclusive limited edition. I have been coveting a red Chanel classic bag since forever, and whilst I am not crazy over the little charms (I prefer the Classic the way it is), my mom is a huge sucker for anything limited edition. Hence, this is a win-win situation: I have a red Chanel to borrow, and my mom gets her birthday present!
I first saw this bag in a magazine sometime ago, but I would have bet my last pence that I would never get to own it!! But now I own 20% of if, haha.
The YSL ring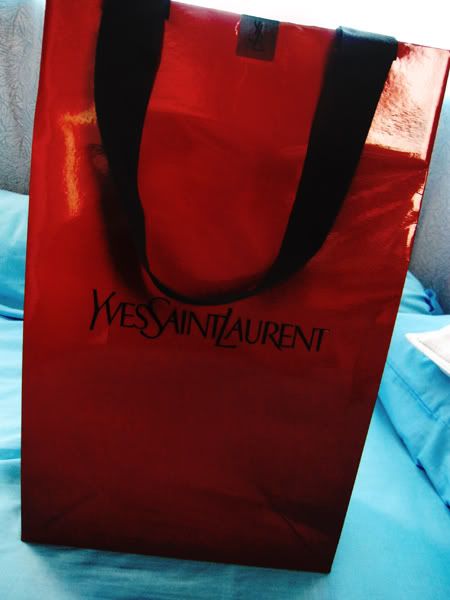 My first YSL purchase.
I have jumped onto the bandwagon, and got myself the YSL arty ring! I know I know, every other person has one, but I really like it! It's all sold out in M'sia, and shipping from net-a-porter and the likes would cost a bomb. Unfortunately, Teeny has the same ring in almost an exact color stone! :( I would have avoided to have the same ring as hers, but I didn't like the other colors available (a pale glassy pink and a jade green). Ideally I would love the turquoise or the coral, but no such luck, they are out of it.
Other than that, I only got myself 2 (non-designer) bags! A huge feat for any trip of mine to only haul back 2 items. *pats back* I am really trying to curb my shopping for the moment-- my room is beyond salvageable, and my mom is only
this
close to allowing either me
or
my clothes in the house. -_-
Bag No. 1
A Topshop petals clutch! So pretty. However, I just saw a red one in Topshop KL, and I think I would like the red one more now (I already have a few black clutches). :(
Bag No. 2
HAHAHAHAHA Domokun backpack!
My family gave me the -_- and o_o looks when I parted with my cash for this furry brown monster. It's cute!!!
*adamant*
I WILL USE IT, mark my words!