Update:

Aaaah, panic attack, my photobucket account has gone haywire, and now you think that I have a compass for a face with 'Bandwidth Exceeded' tattooed on it WTF. I am working on rectifying the problem now, be patient with me! :)
Update of the update:

REVIVED!
I was deeply in love with this Chloe bow sleeved top featured in its Fall 2009 ad campaign since I laid eyes on it in a magazine-- I have been trying to find a similar design ever since.
Seen here on Anna Dello Russo.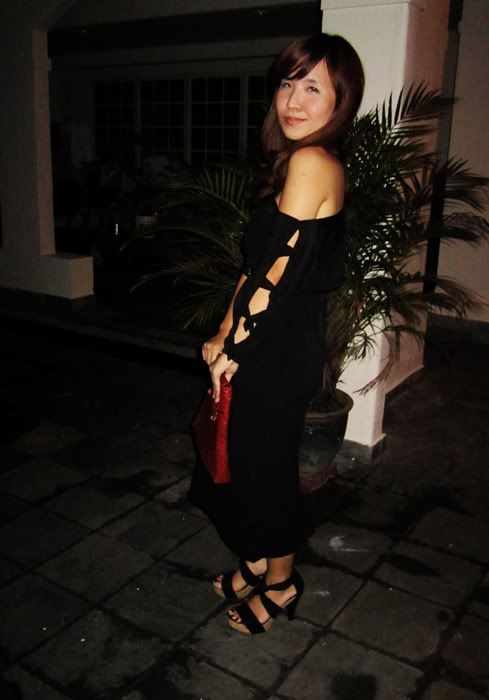 So when I saw a bow-sleeved midi dress recently, I snapped it up without any second thought!
What I wore to a dinner with an old family friend along with my mom: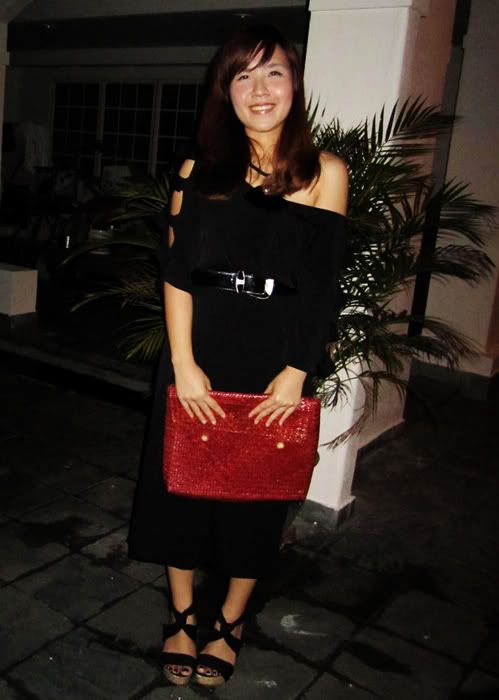 Black bow sleeved midi dress: Bangkok
Black patent vintage-esque belt: Temt, Melbourne
Black feather necklace: Random
Black knot blogs: Zara
Red rattan folder clutch: Vintage
Somehow, I was in the mood for an all black outfit for the night. Feeling a little bit of Wednesday Addams, maybe? Nonetheless, I made sure I had a pop of color by incorporating a little dash of red. Just to keep things interesting. :)
Found this feather rope necklace lying in my sister's room, and it was the quirky (but still black) detail that I was seeking to complete the outfit.