Some of you asked me for fitness tips, well, here am I to share one useful tip with you all...
BE A VENDOR AT THE LEFTBLOCK SALE!
I lugged suitcases which housed hundreds of items, dragged bags of hangers and accessories, carried a mannequin which is taller than me... And now I have
muscles
-- even though I haven't been going to the gym for the last month. -_-
That said, the Leftblock sale yesterday was a huge success! The crowd was piling in like... a broken dam, haha.
A BIG HUGE ENORMOUS thank you to all of you who came yesterday! And a little bit of extra love for those of you who bought something from me or Jing, hehe.
My legs are still sore from the sale! Standing for almost 8 hours straight with only 2 cups of coffee + 2 pieces of springroll is no easy feat. But every bit enjoyable though! Met so many lovely, like-minded, chatter-y people, and even exchanged numbers with a few of them. :)
***************************************

By the way, I am here to announce something.
I will be off to Australia next Tuesday! Say it with me, WHOOPDEDOOOOOOO.
Yes, I am absolutely maximizing my holiday with truckloads of traveling, and yes, I am enjoying every bit of it. :P
The main objective of trip to Melbourne (there will be slight detours to Sydney,heh) is for this girl's graduation: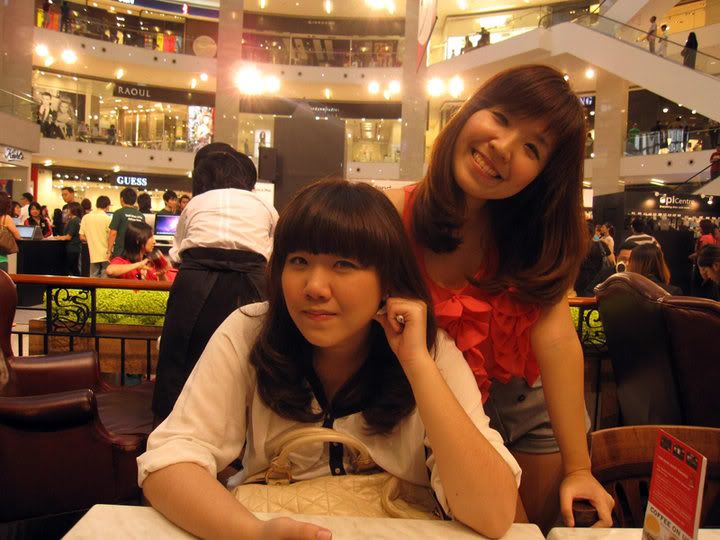 The youngest girl in the family.
These are all older pictures from a few months back, when Teeny was back for her winter break.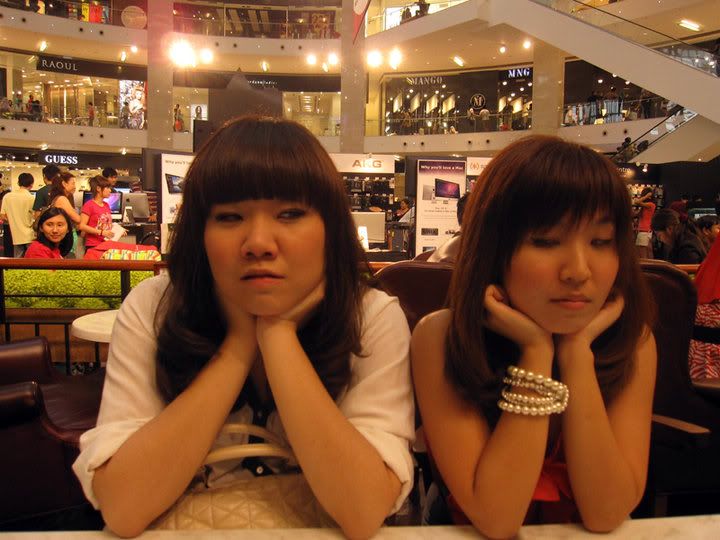 The only thing worse than wearing the same dress at a party, is having the same HAIR.
*bitchy*
Teeny's friend commented on her FB for this picture that I have the nicer bangs between the both of us, because Teeny's fringe looked like it was cut from a bowl, HAHAHA..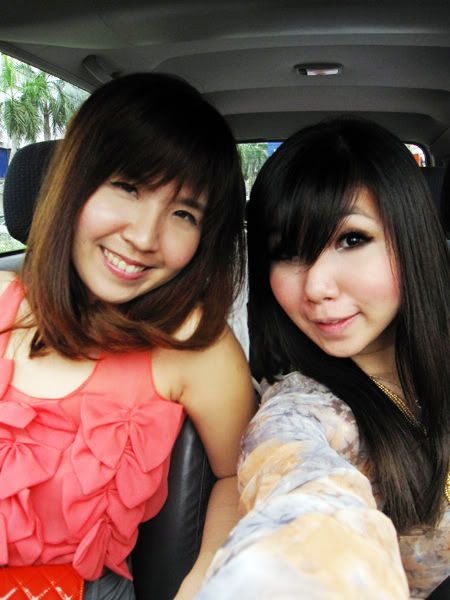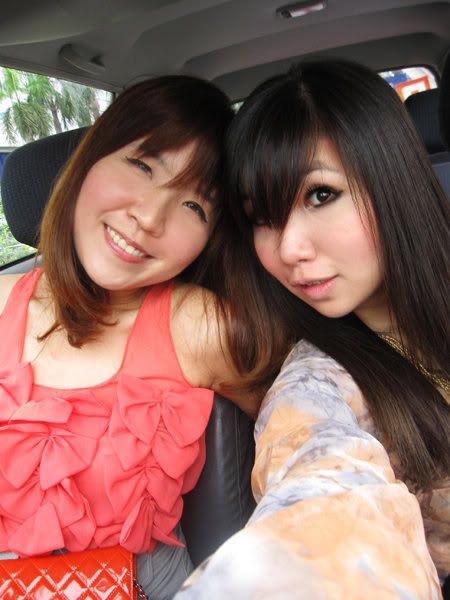 The other sister.
Outfit picture depicting me with an unusually large head: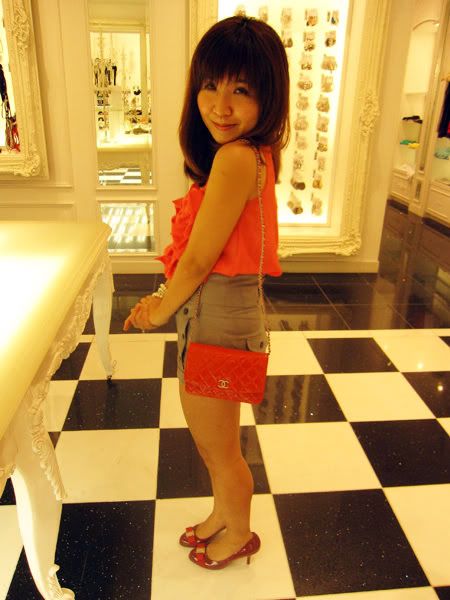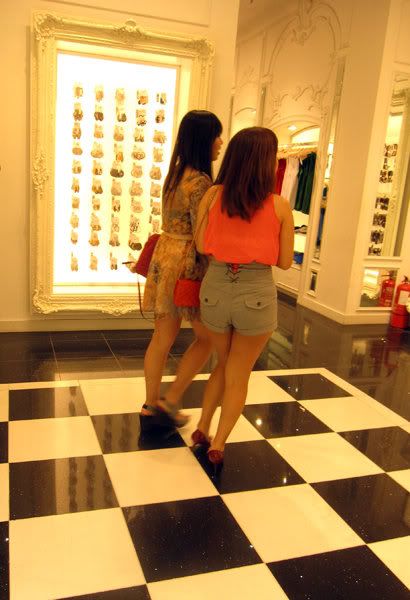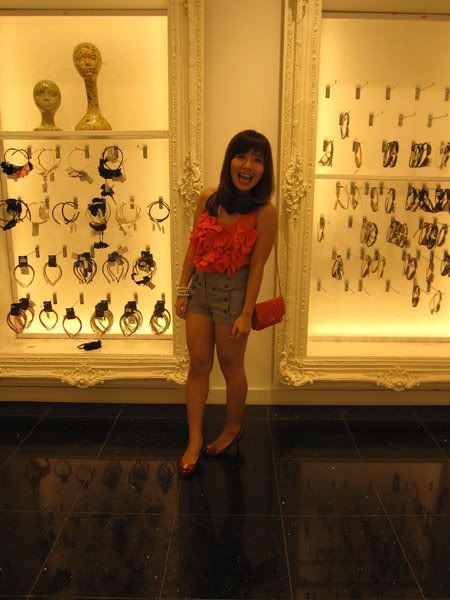 Peach chiffon bow top: Bangkok
Gray highwaisted tuxedo shorts with corseted back: Topshop
Pearl bracelets: Diva
Red patent pumps: Salvatore Ferragamo
Chilli red patent chain link sling bag: Chanel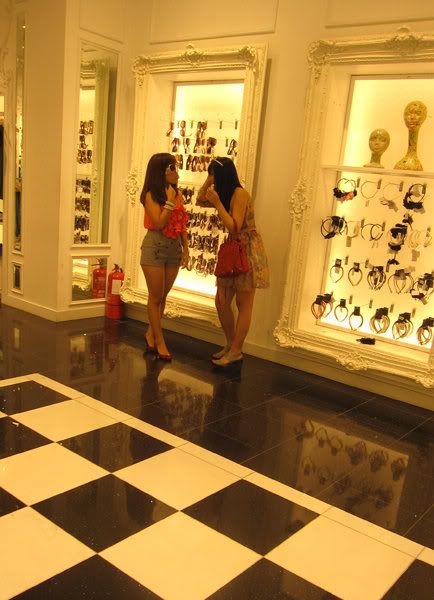 Terrorizing Forever 21.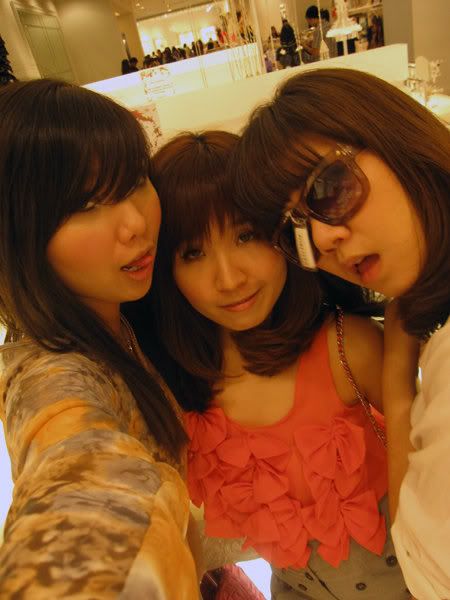 I really cannot wait for the three of us to be reunited!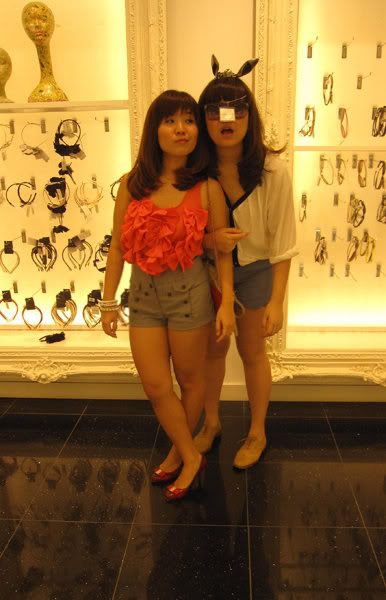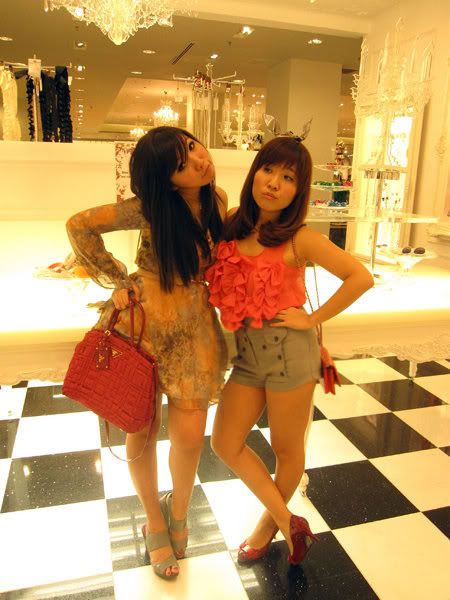 Especially with so many uncertainties coming up in the future, it seems that opportunities for the three of us to be at the same place, at the same time, to become more and more rare. And therefore more and more precious. And I am going to appreciate every single minute. :)
I am probably the neediest sister in the world. But all the more lovable I say! And therefore, Jing and Teeny, I want a bigger Christmas present THANK YOU VERY MUCH.