Day #17: X'mas eve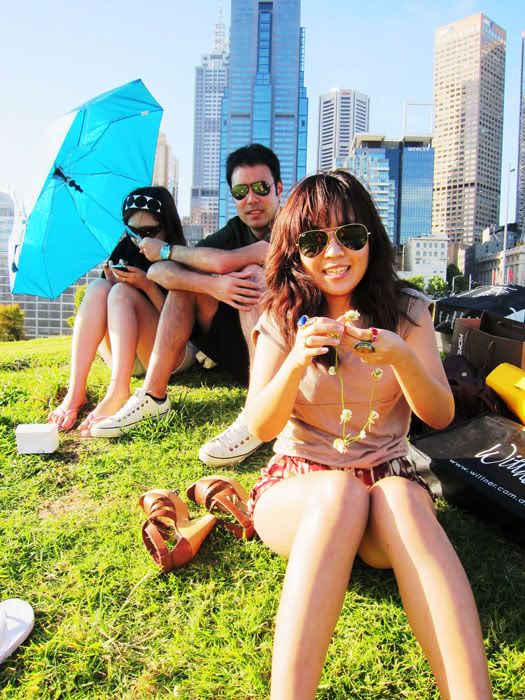 How did you spend your Christmas eve? :)
I spent mine getting dark on a grassy slope with people that I've missed (and will miss soon). I was making a flower garland (y'know, a floral wreath to wear around the head) here, and it turned out pretty well! More pictures later. :)
Day #18: CHRISTMAS!
Picture taken with the fish-eye effect on my camera.
A day is well spent when at the end of the day your camera is filled with silly pictures that make you smile. :)
And yes, I wore red for Christmas.
I am off to do some push-ups and lunges for a last-minute fitness session-- I am waking up at 5am for Boxing Day sales! The day where all women are at their worst, hehe.
Merry Christmas everyone!