Day #7
I cannot describe how happy I was on this day! My parents came down with a gift for me-- the Canon S95!!! I have been wanting a semi-pro/ pro camera for sometime, but couldn't decide on whether I want to commit to a DSLR (and hence have to lug around a huge ass camera everywhere I go), or to sacrifice functionality for convenience and ease. At first I was thinking of getting the new
Canon G12
, but after reading some reviews, I decided to go for the S95, which has almost the exact functions as the G12,but is much much smaller! I just casually mentioned it to my dad while he was doing some camera lens shopping for Teeny (whose DSLR went into ICU recently), and he really got it for me-- and brought it down to Melbourne!! HELLO, BEAUTIFUL PICTURES! :D
Day #8
I couldn't decide on one picture only for Day 8 so I am posting two up. It was a toss-up between these two: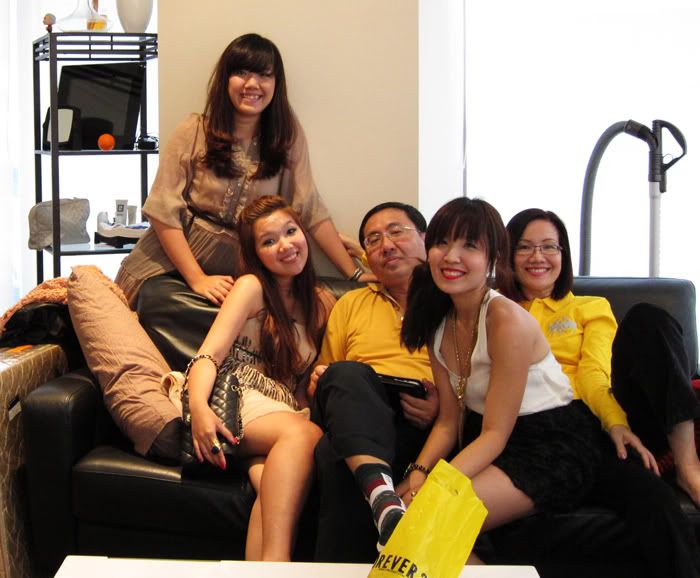 Picture taken with the timer on my (new!!) camera right before we left for dinner at
maze by Gordon Ramsay
. It was such such such a wonderful dinner that my tongue is still smacking and my stomach is purring peacefully till now! Though truth to be told, since my parents have arrived, we have been spoiled in terms of gastronomical delights!
Diet can wait.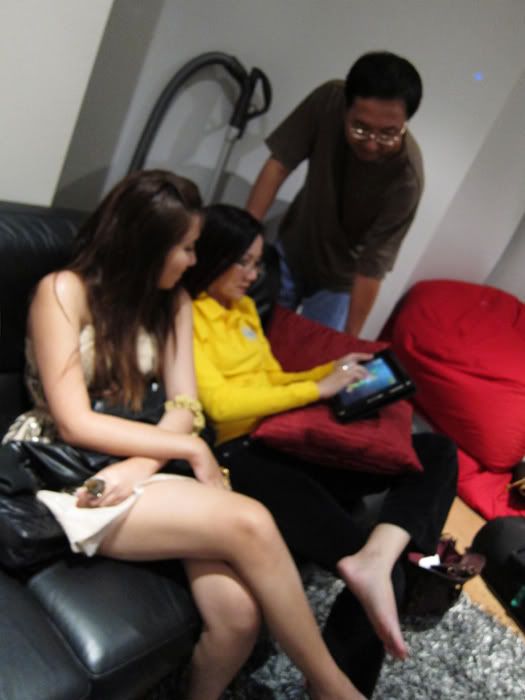 My entire family is addicted to
Veggie Samurai
, hahahahaha. Teeny, Jing, me, my dad, and even
my mom
. Now the whole family queues up for a turn on the Ipad. Although there's an Itouch and Iphone each in the family, slicing and dicing veggies on the high definition version on the Ipad is much more fun! My mom, who doesn't have email, doesn't know how the internet works, doesn't know how to skype or MSN-- is cursing and swearing while swiping her fingers
ala
Zorro on the Ipad screen. And my dad, an esteemed doctor, spent 2 hours yesterday trying to beat Teeny's high score.You'll see him muttering
"Cannot be cannot be...How can the score be so high...", "Aiyak, miss...","How come this game doesn't give 'life' when I play for so long"
... HAHAHAHA.
Oh wait, sorry, I gotta go. It's my turn on Veggie Samurai! :P