Remember
Project 365
? Basically you take a picture a day for a year, and create visual history of 365 days. Well, I have been thinking of how I can update about my trip in Aussie just to let you guys know what I have been up to-- but yet not take up too much time ('cause I do want to spend my holiday chilling and having fun and not blogging)-- and I came up with a great idea!
Project Aussie. :D
I will post a picture a day, everyday, of my trip-- I will be down under for 21 days, hehe. More detailed posts will be up when I am back, I
have
to share all the beautiful pictures we took, afterall!
Without further ado, let's kickstart Project Aussie:
Day #1: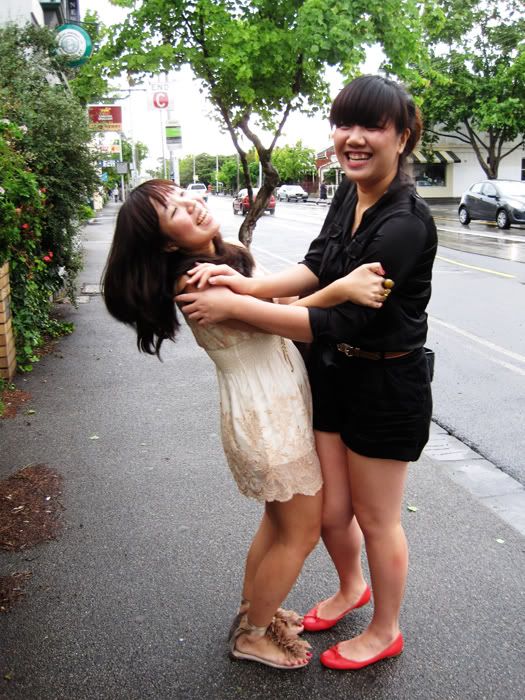 Touched down in Melbourne in the morning, and went out for a belated birthday lunch with Teeny (her birthday was the day before!). This is me giving her a big kiss for seeing after so long-- but forcefully rejected by her fml.
Day #2: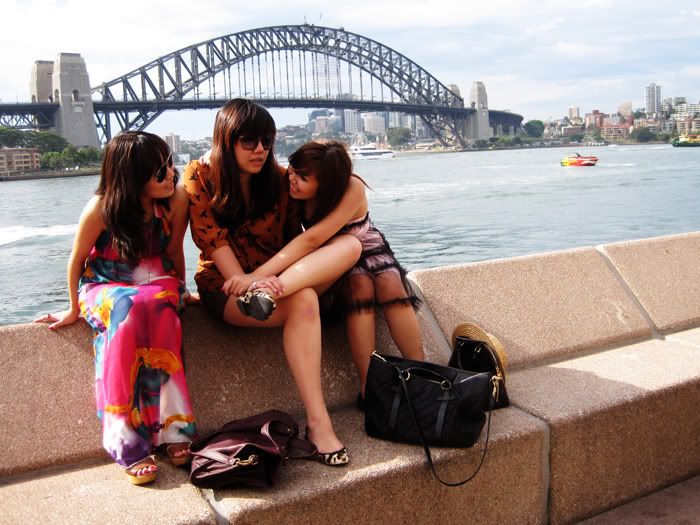 We were sweating buckets in Sydney at the same time the next day-- the disparity between the weather in Melbourne (rainy and frightfully cold) and Sydney (scorching hot and humid) is huge!
Day #3: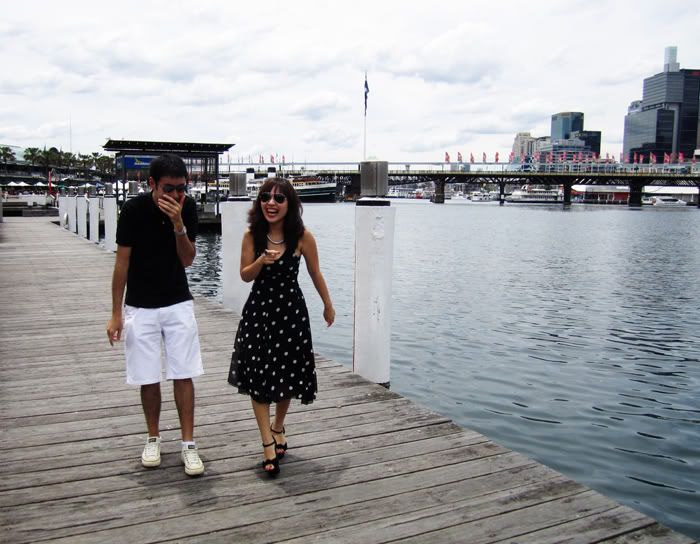 Reunited with my most retarded friend!
Day #4: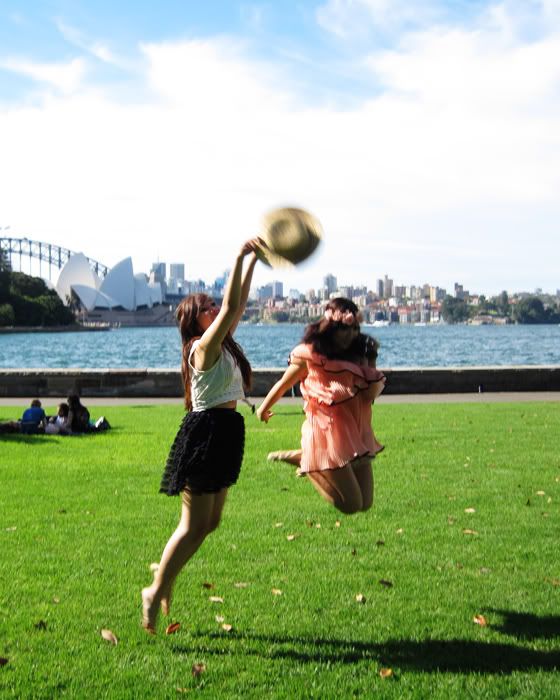 I felt so free and happy at the Botanical Gardens... And the magnificent sea view was more than I could have asked for. :)
Day #5: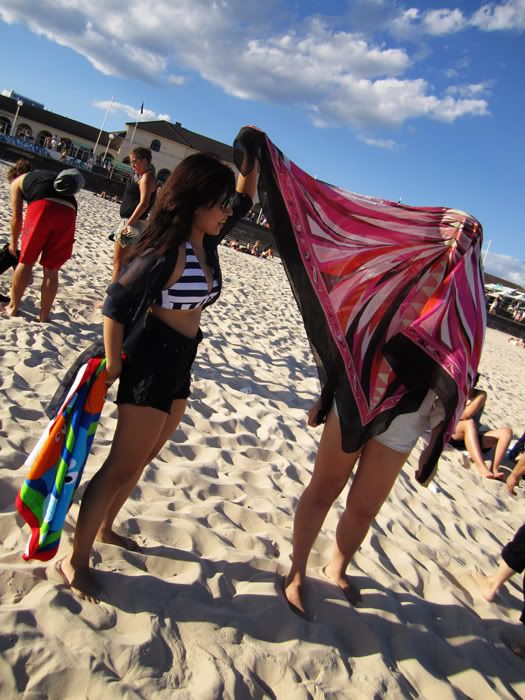 At Bondi Beach.
Peekaboo! Who is hiding under the Pucci scarf?
Day #6: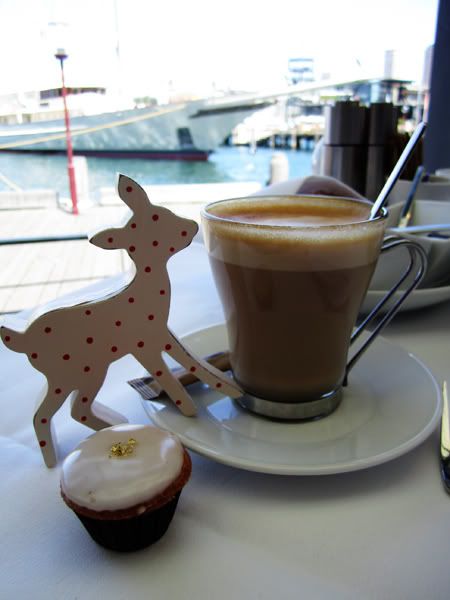 I bought a wooden Bambi (ingeniously named by me as... Bambi) while strolling on Oxford Street, and I have decided that Bambi will follow me on all my Aussie escapades. This is Bambi having cake during high tea at Park Hyatt!
That's all for now! The end of Day 6 (i.e. today) saw me back in Melbourne. My parents will be down tomorrow, so I expect more havoc to ensue with all of us squeezed in an apartment. I solemnly vow that I will diligently follow up on the daily pics for Project Aussie!