I have listened to your suggestions, and followed suit, I might say. So here is what I did to my hair...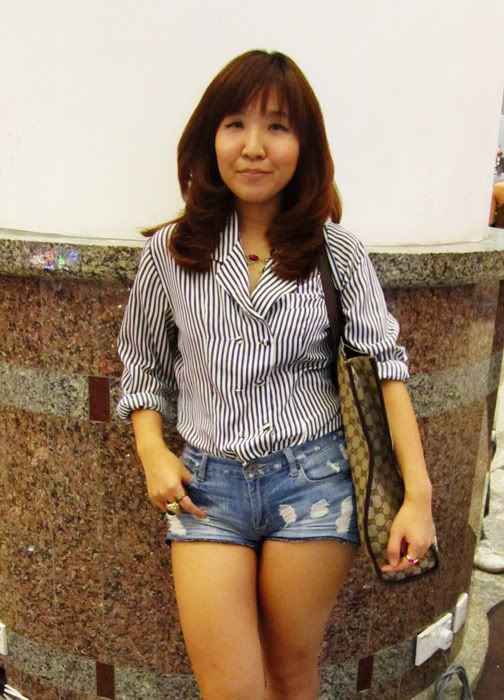 .........
.........
.........
.........
"Err, hui wen, you uploaded the wrong picture?"
I hear you say.
"This looks... exactly like before?"
ERR ya guys, I have take heed of your words... and kept back to my previous hairstyle. :P
Some of you guys suggested to me
here
to get a pixie cut, bob... But either you have too much faith in me, or you hate my guts, haha. I love my previous hairstyle, but unfortunately it was a bitch to maintain-- I have to go to the salon to achieve those beautiful waves that you guys compliment me on so often. Not to mention that all those salon gung-ho blowdrying has almost killed my hair.
In the end, I decided to rebond the top of my hair (getting a little unruly), and permed the ends of my hair! Also lopped off 2 inches and added on more layers. Will be going for a dye job next week (not recommended to dye your hair straight after any perm/rebonding process), and then my hair metamorphosis will be truly completed!
Carried a big-ass bag that is about half the size of me.
Love this necklace! It adds the drama and flair to an otherwise casual outfit: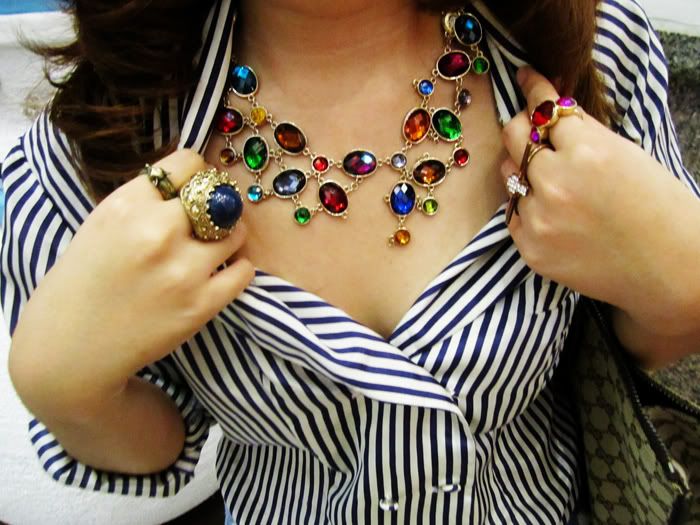 ThoughI kind of feel like I am Superman ready to rip off hi shirt.
I had about a million hairs on my face from my haircut.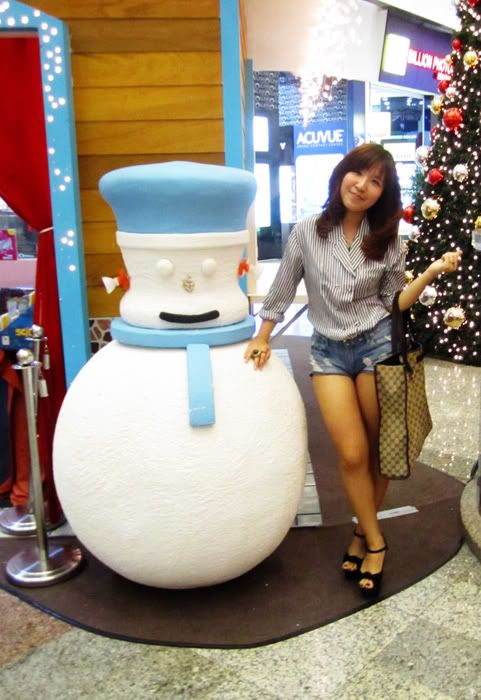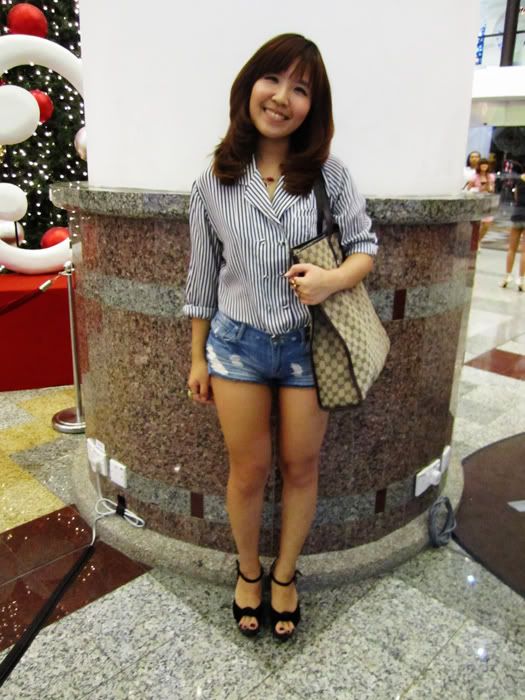 Navy striped double-breasted silk shirt: Vintage
Denim ripped shorts: Korea
Multi-color gemstone necklace: Zhuhai
Rings: H&M/ F21
Suede knotted platforms: Topshop
Bag: Gucci
My hair is super big and poofy now, which is the norm when hair is freshly permed. Please remember to come to the
Leftblock junkyard sale
tomorrow to get poked by my bigger-than-life hair, haha!