I am in Melbourne now!!! Currently packing in a frenzy, 'cause get this straight, we have to wake up at 7am tomorrow for our flight to Sydney. 7am... Let me see, that would make it 4am Malaysian time FML.
Was pretty much zombified the whole day, due to the incorrigibly uncomfortable Air Asia flight. And am horrified by how cold Melbourne is!!! When checking with Teeny on the weather in Melbourne recently, she told me it's DAMN HOT and that everything I wear in Malaysia would be too hot. So I brought midriffs and sheer pretty pieces AND GODDAMMIT it was raining the whole day!! 18 degrees with no jacket in the rain-- had to borrow a cardie from Teeny. -_-
Am too conked out now to post up pictures from today, so here is an outfit that I wore to watch Rapunzel: A Tangled Tale.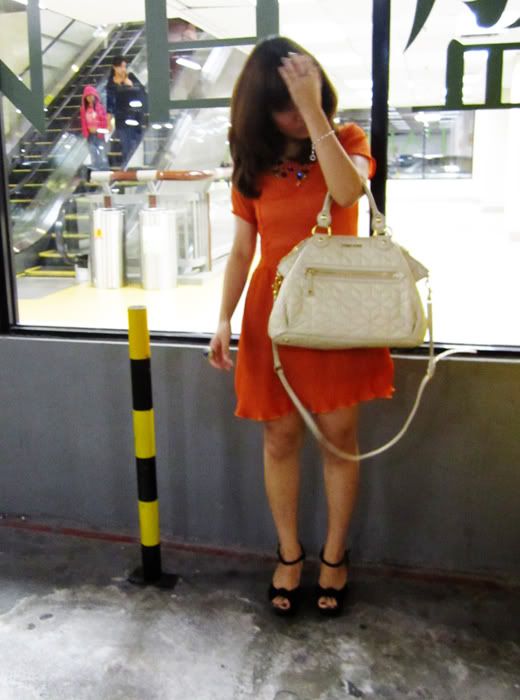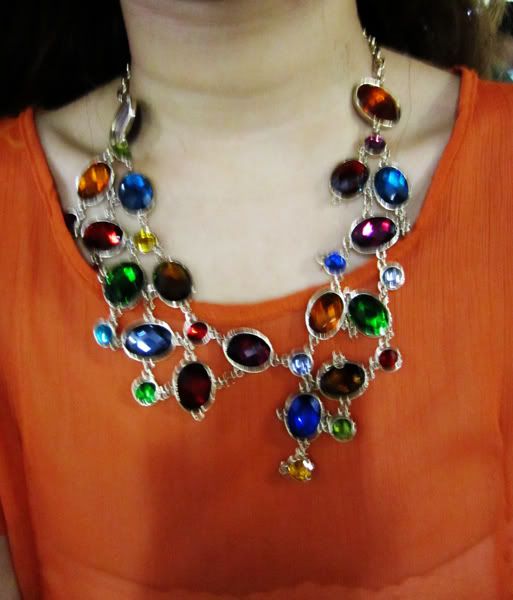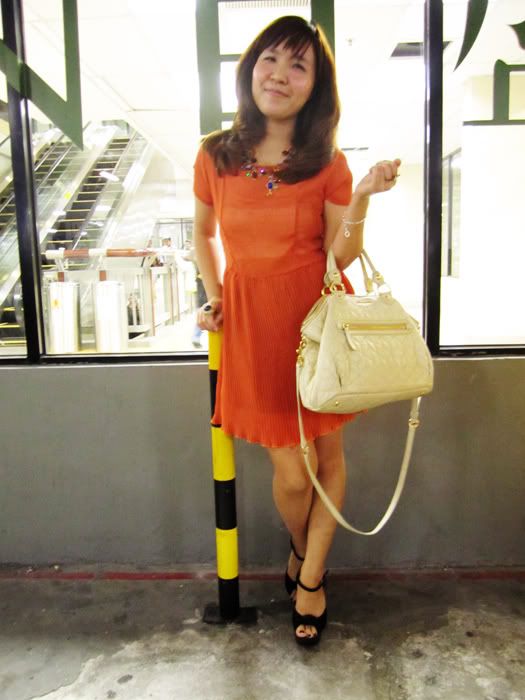 Burnt orange sheer dress with pleated skirt: Bangkok
Multicolor gem necklace: Zhuhai
Rings: H&M/ F21
Bracelet: Thomas Sabo
Black suede platforms: Topshop
Bag: Miu Miu
And if you haven't watched Tangled, PLEASE GO DO SO NOW! One of the most enjoyable shows this year-- and I
cried
teared at least 3 times during the show. What about you? :P