The Chicpop Street Market is over and done with!
And I myself feel over and done with too WTF.
I am so tired it's impossible to put into words...After the event was over, I came home straight and crashed from 7-8pm. I woke up at 8pm from hunger (I haven't eaten anything for the entire day except for a few bites of a low fat Starbucks muffin), bought takeaway KFC, decided halfway eating that I was too tired to chew, gave my meal to my brother,and slept from 9pm-11pm. I woke up at 11pm 'cause I had a nightmare. -__-
Just going to do a short post since I am feeling semi-wake now after my 2 naps...Please don't mind me if my sentences are not that coherent, heh.
This is from a few days ago, dinner with some girlfriends at
Prime, Le Meridien
.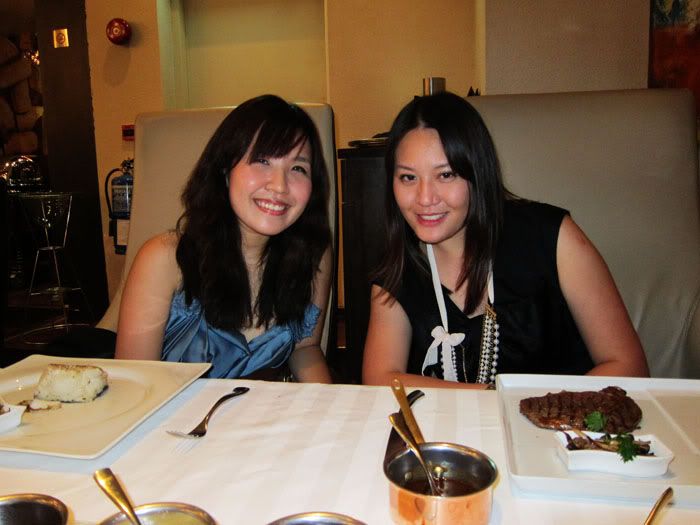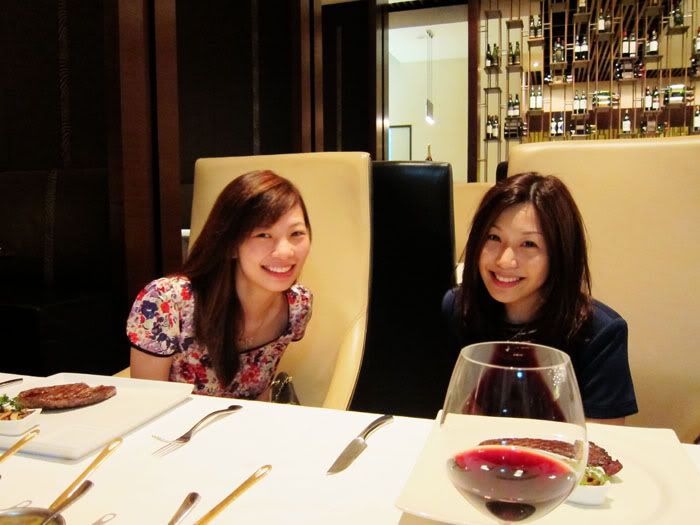 Before the dinner, I was freaking out 'cause Jing read on a food blog that a meal at Prime for 3 people cost RM1600.
*gulps*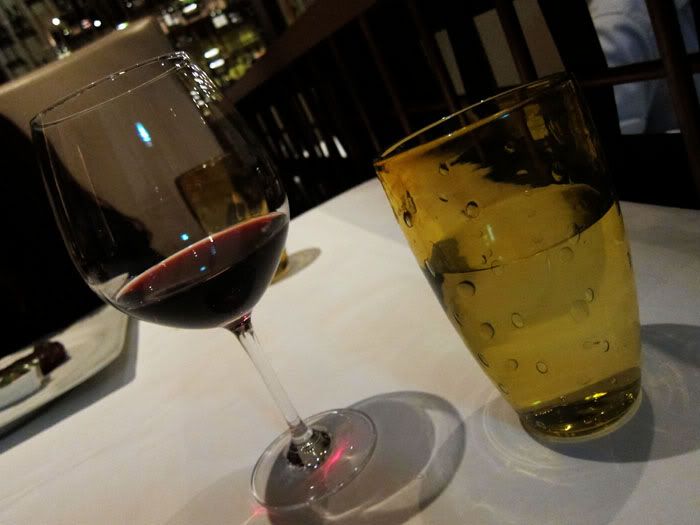 In the end, we went luxe and ordered wine anyway.

In very small print: We ordered the cheapest wine on the winelist, hahaha. We wanted to order the 2nd cheapest wine to not look like cheapskates WTF, but the waitress recommended the cheapest one instead. Bless her kind soul!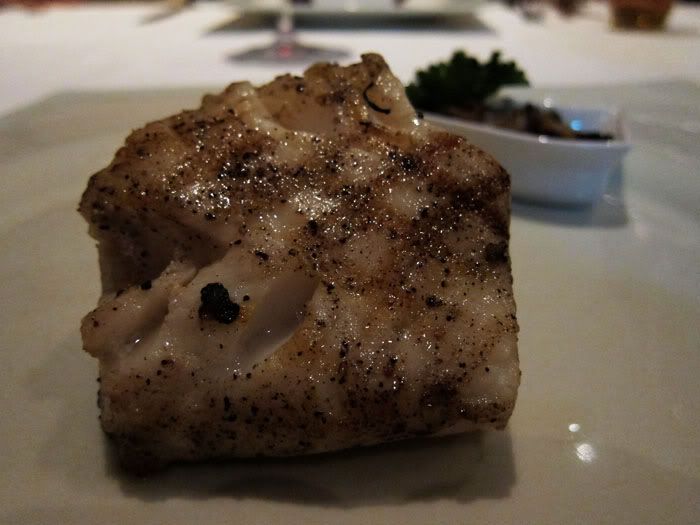 Unfortunately for me, I don't take beef! Which is a pity, 'cause Prime is famous for its steaks. I ordered the grilled cod fish (RM90) which was pretty good.
In very small print: But didn't go well with the red wine that we ordered, hahaha.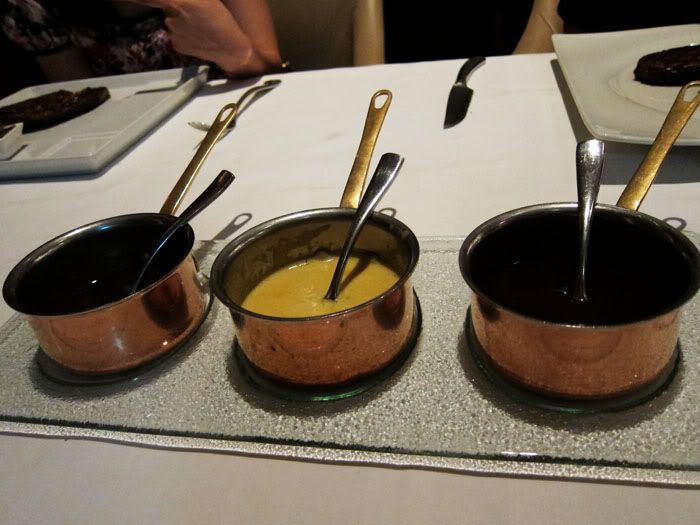 Sauces for our mains! I had a creamy citrus sauce, which is considered very adventurous of me, because I like to stick to the tried and tested, heh.
Yummy sides--truffle mash, cheese spinach, portobello mushrooms. These are quite decently priced--below RM20, and very generous servings as well (meant to share)!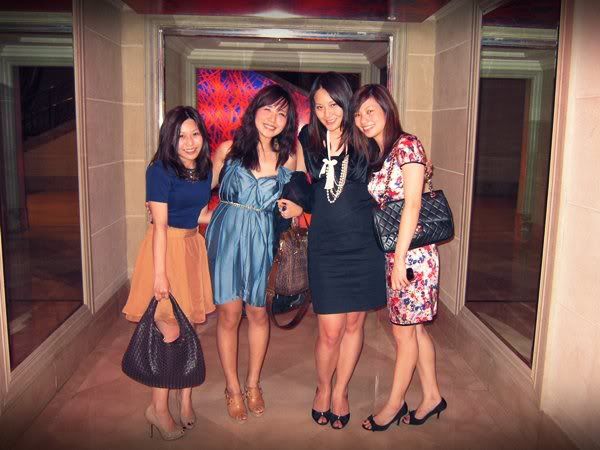 L-R: Michelle, me, Victoria, Rebecca.
I cannot begin to explain how much I love a girls' night out. :D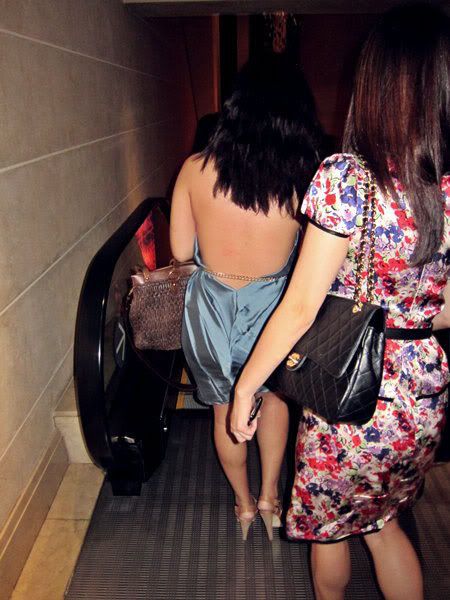 Back view of my dress. Picture credits to Victoria!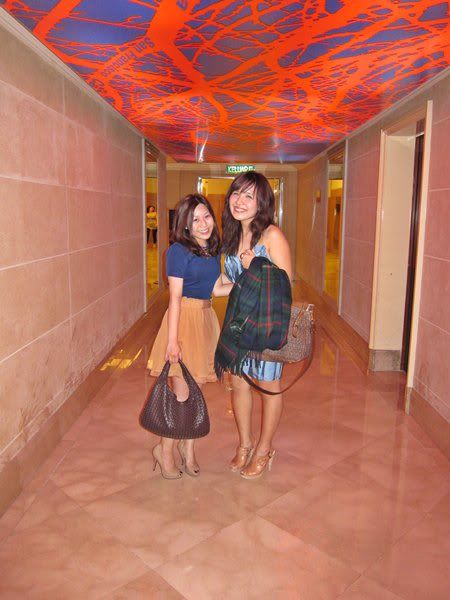 Michelle reminds me of a very tiny delicate doll! I felt like a man next to her WTF.
Outfit: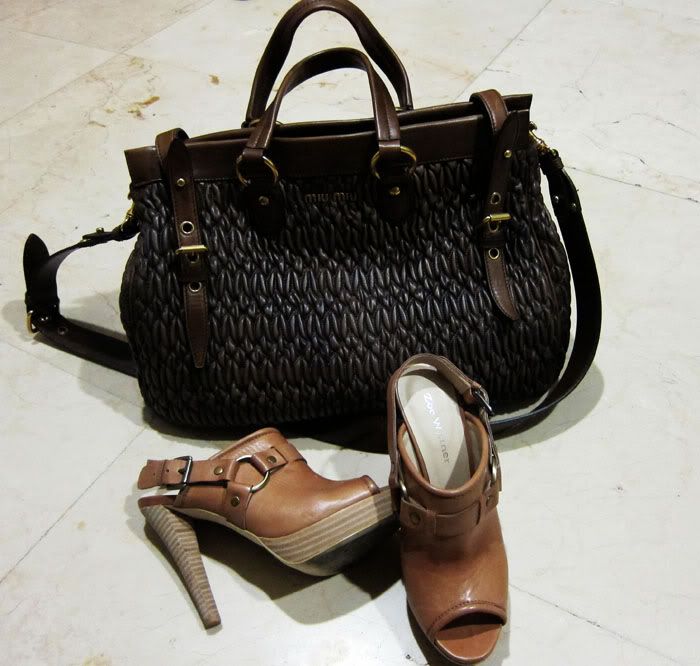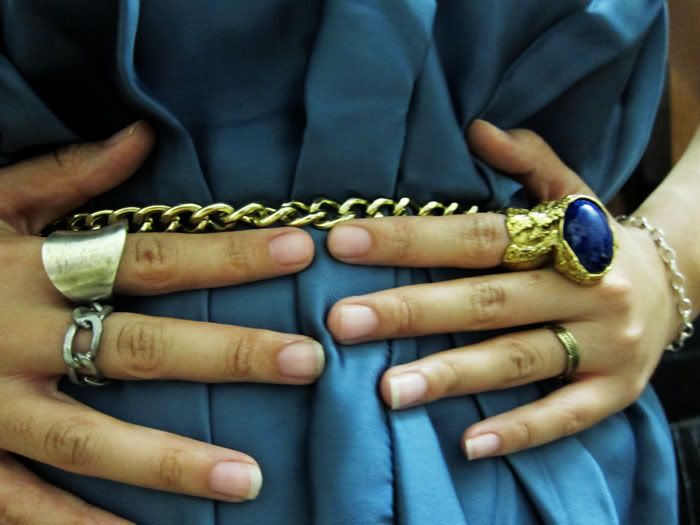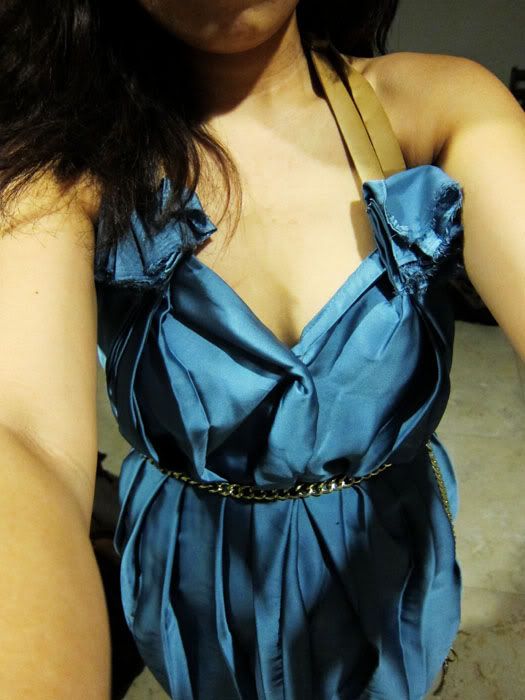 Sky blue satin pleated backless dress with leather straps: Bangkok
Gold chainlink belt: F21
Green plaid cape (used as a pashmina): Imported from Korea
Rings: Korea/ YSL
Bracelet: Thomas Sabo
Sandy brown leather heels: Wittner, Australia
Bag: Miu Miu
I was asked to describe my style at the Chicpop event today. Sometimes I find it difficult to describe my style... But I guess this dress will be a good representative. You might notice that I no longer dress girlie-- I no longer wear bows in my hair, or wear clothes with cupcakes or some equally cutesie print.
Instead, I try to marry girlieness with a little edge, like a flirty dress with fierce shoes, or silks and florals with leather... I like to mix hard and soft together, a little bit of sex with boyishness, that kind of thing. And comfort. I am way bigger on comfort now than when I was younger-- of course, this doesn't apply to my collection of shoes, heh. Which also explains why I like unpretentiousness-- effortless chic is sexy. I like a little imperfection, a little spontaneity, and just a tiny bit of whimsy. Which is why this dress is perfect. The leather halter straps, the soft satin fabric, the slightly frayed petals.