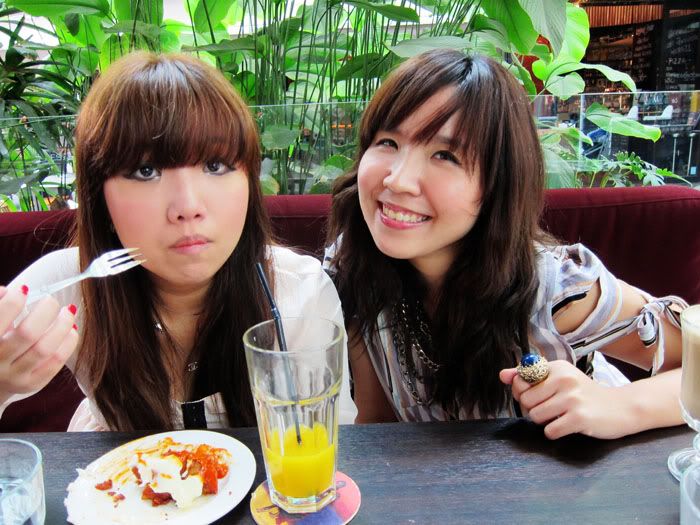 Actually you shouldn't wtf.
The difference should be slight (or unnoticeable fml), but I have actually changed my foundation! Or rather, I've started using foundation again. Since my skin breakout a year plus ago, I have stuck to using BB cream, which unfortunately does not match my skin tone, and hence makes me look a little too fair. During my recent trip to Hong Kong, I jumped at the opportunity to grab some Giorgio Armani make-up (if I am not mistaken, the only GA counter in M'sia is in KLCC, and even then, I am not sure whether it has closed down?), 'cause I have heard wonderful things about GA's foundations!
So far I am liking it! It looks quite natural, and doesn't feel cakey. What do you think? :)
By the way, if you

did

notice a difference in me, congratulations! You are a true stalker wtf.
A lazy lunch with my sisters. Felt like precious stolen moments because we weren't supposed to be there. No no, it isn't like a rendezvous or anything like that, just that Jing was supposed to be back in Newcastle by now! But she caught a flu bug (or maybe it's exhaustion from our HK/Taiwan trip?) and was forced to postpone her flight! Blessing in disguise 'cause it means we can spend more time together. :)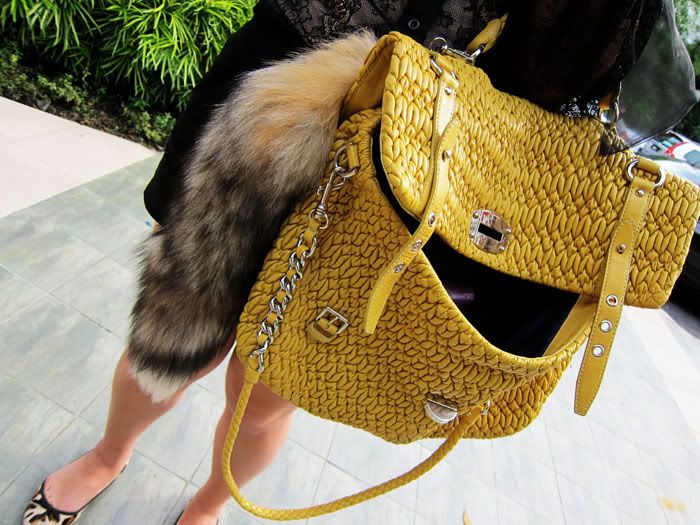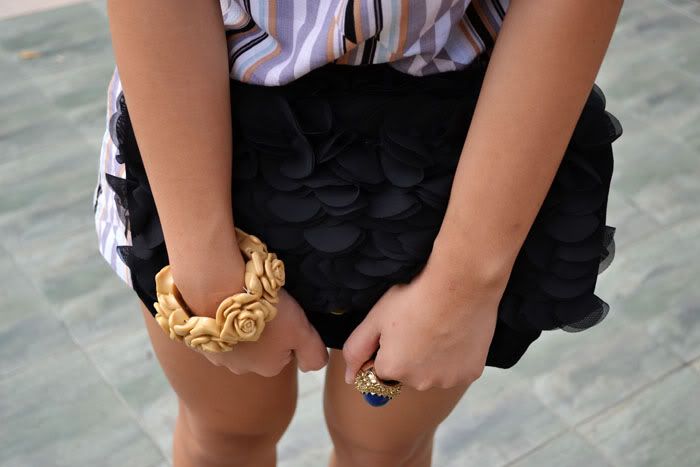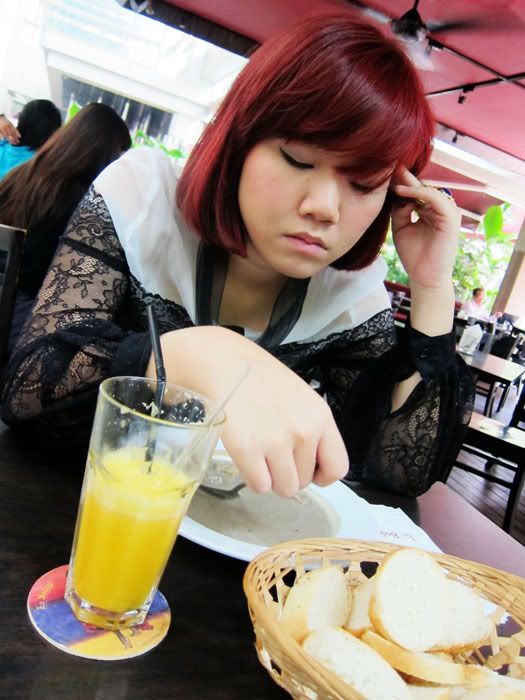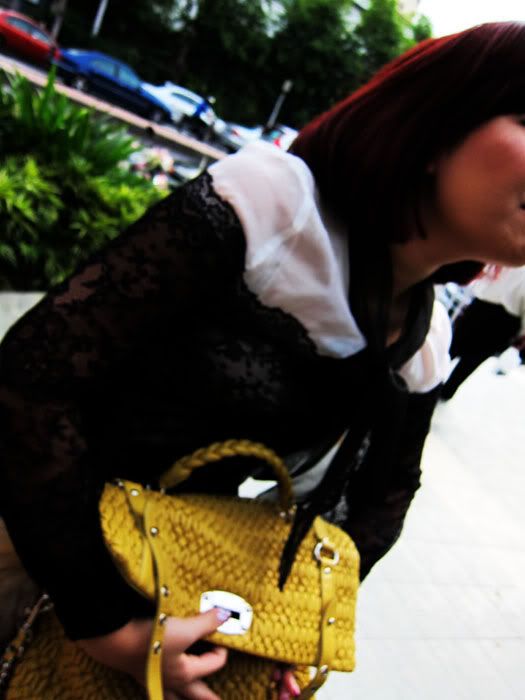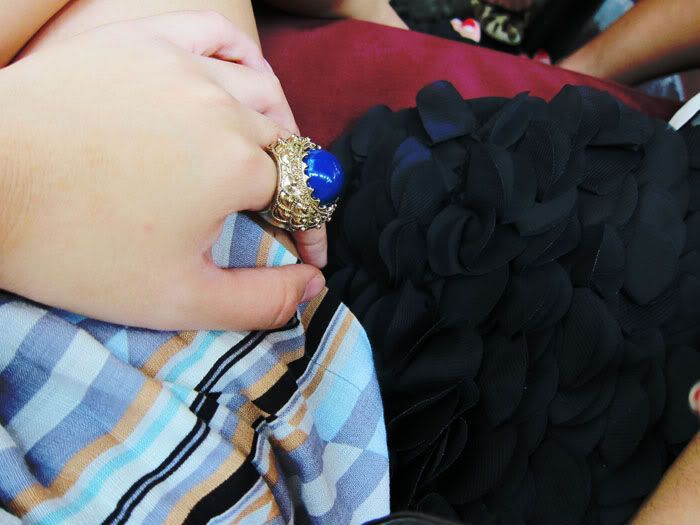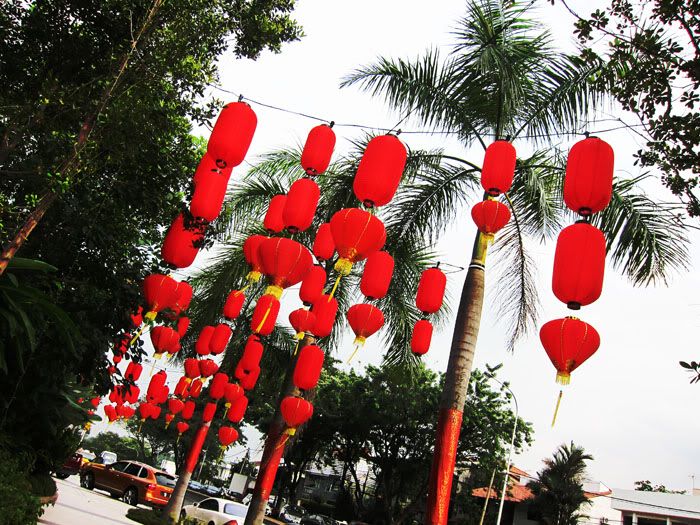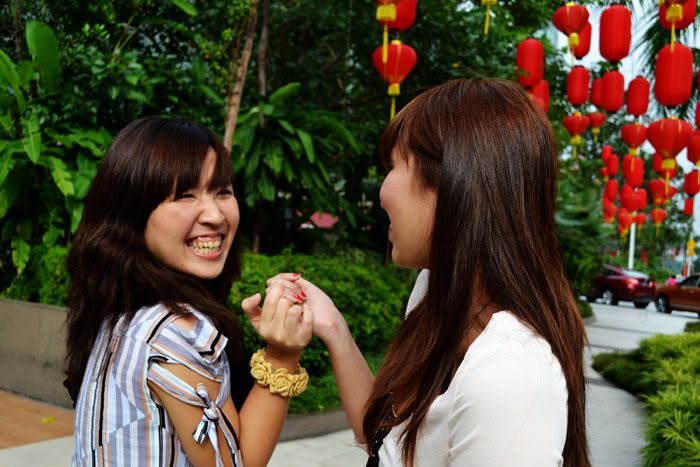 My sister can turn into a cat, can yours? Cream pasta always make me feel guilty. Teeny was upset at me 'cause I thought her pretty
Nasty Gal
lace blouson is from Bangkok, HAHA. Yellow Miu Mius brighten any day. My sister has a dead animal hanging from her bag. Red lanterns remind me that Chinese New Year is coming!
Outfit: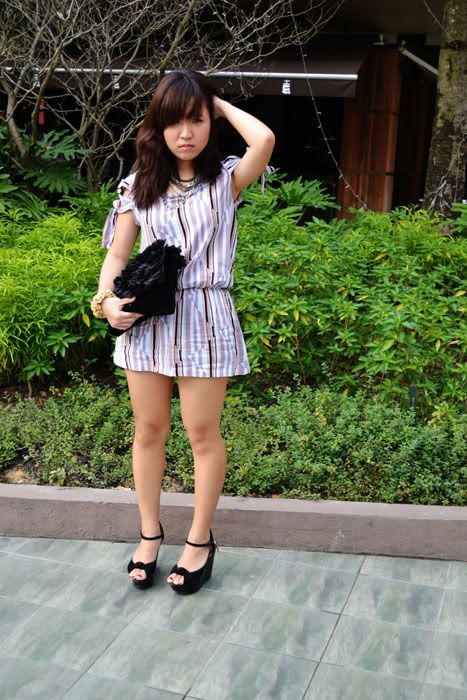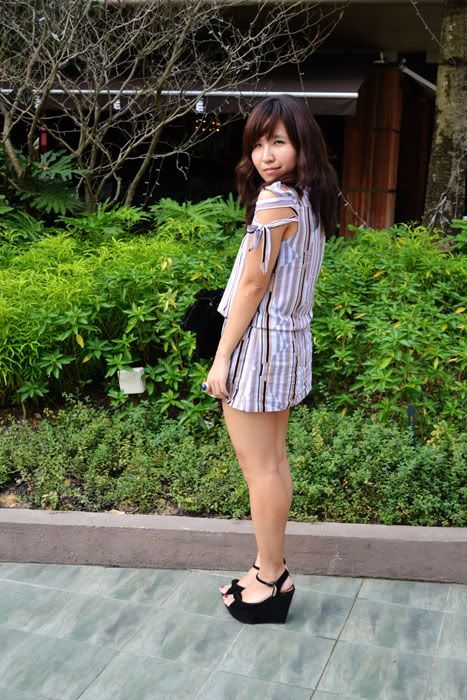 Lilac geometry print mini dress with tie-up sleeves: Bangkok
Layered chain necklace: Teeny's
Marble-esque rosette bracelet: Topshop
Ring: H&M
Black suede platforms: Topshop
Black chiffon petal clutch: Topshop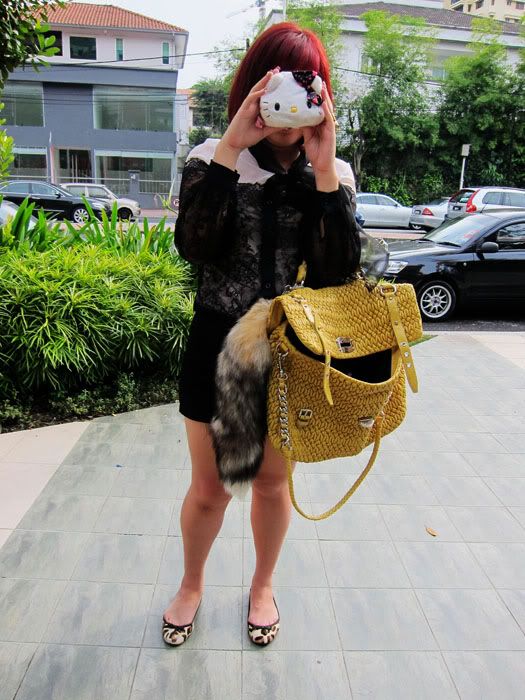 I am amazed at the number of animals in this picture, full stop.