Please join my first ever giveaway if you haven't done so! :)
I have so many pictures from Day 3 in Hong Kong that I've to split them into entries! Pictures are numbered for your commenting convenience.
See what I mean by HK's awesome weather? I don't even need a coat or cardie!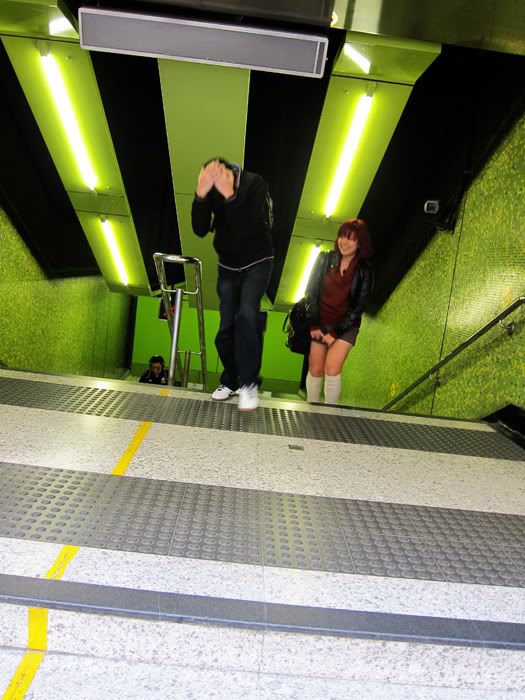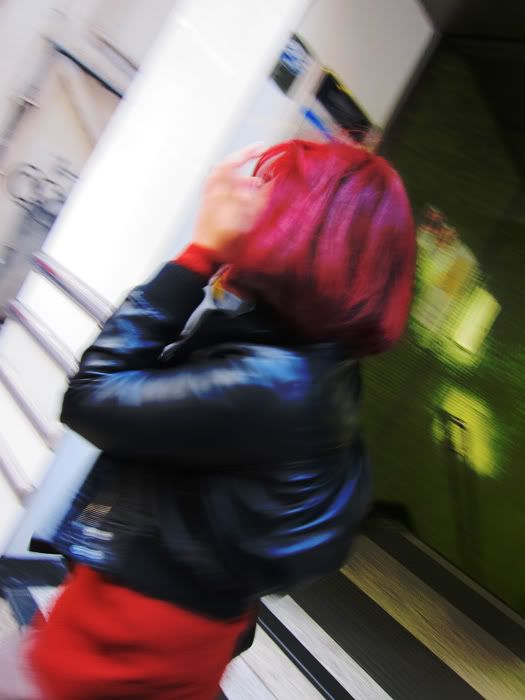 HAHAHAHA damn funny, Teeny has a very bad habit of walking very quickly, so she and Brother Hoe walked way ahead of us, and went into the MTR station! My parents had to run after them to tell them that we were not taking the MTR... And these are their looks of shame as they walked back out of the underground MTR tunnel, HAHAHAHA.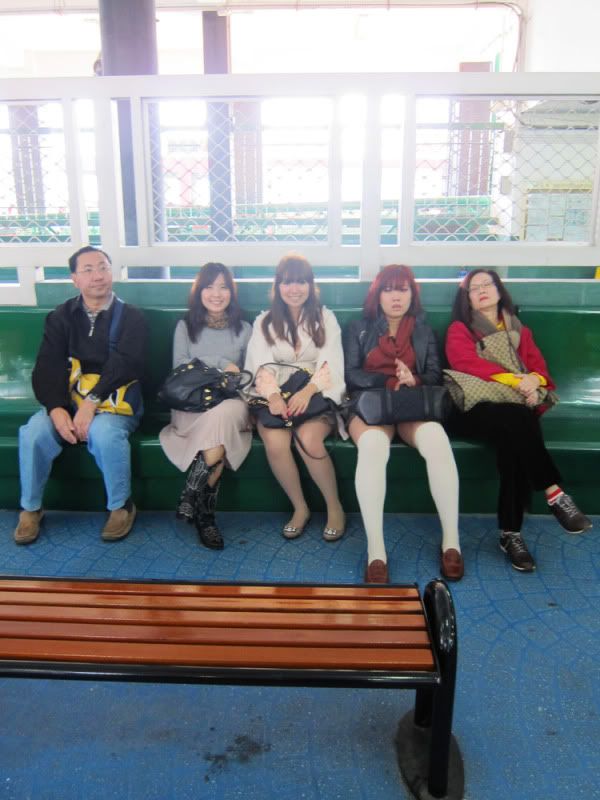 We didn't take the MTR 'cause we were supposed to take the ferry to Kowloon!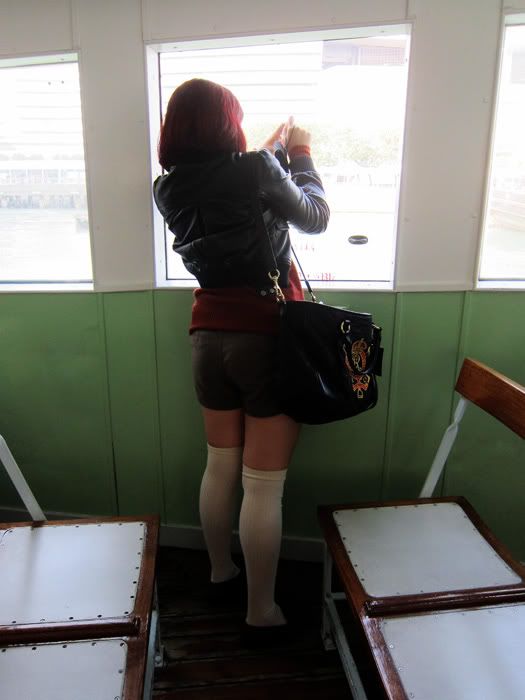 Teeny's sexy butt.
Ralph Lauren, Miu Miu, and my cheap ass boots from Zhuhai.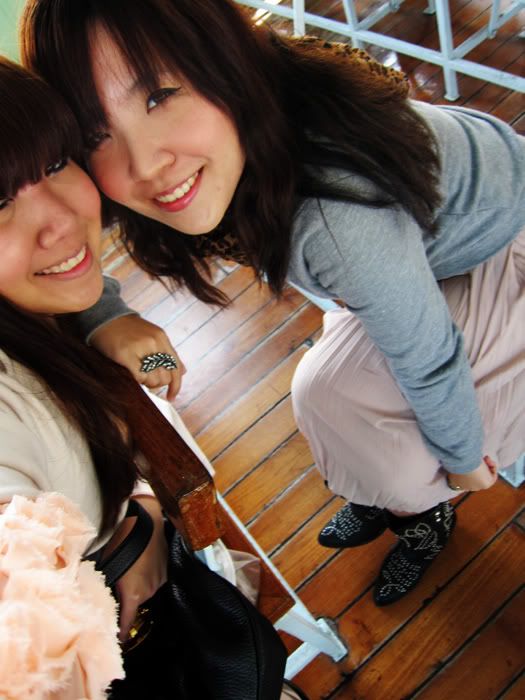 Is it the sea breeze? Why did we look so fresh!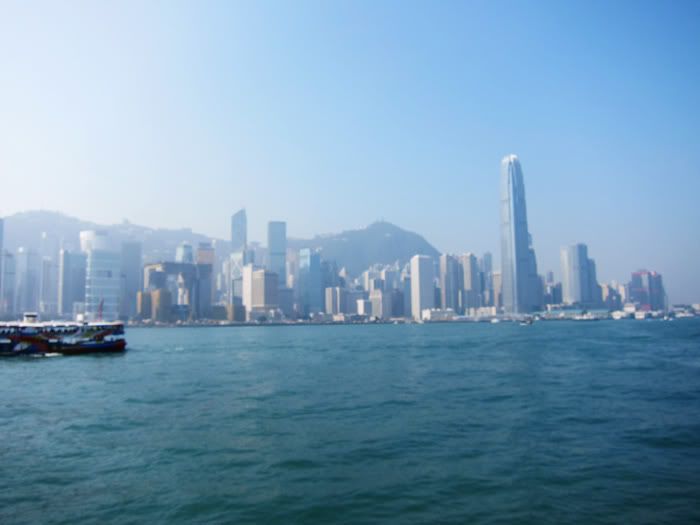 The almost surreal view.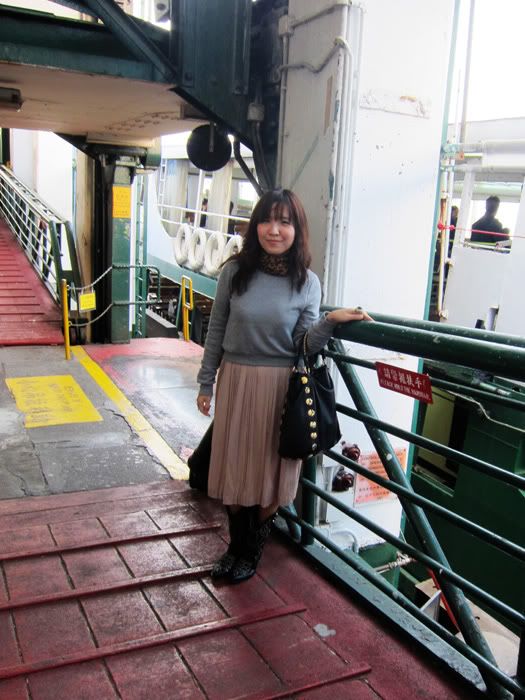 Docked!
Then it was off for some quality dimsum. We had dimsum at a Maxim branch.
Hurrah for food.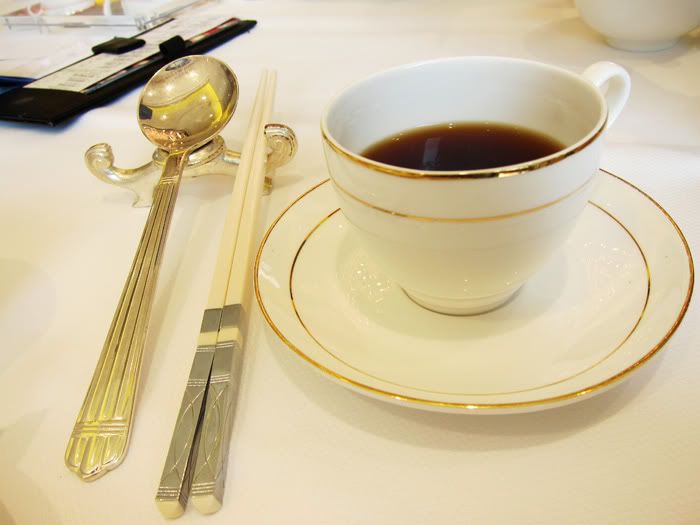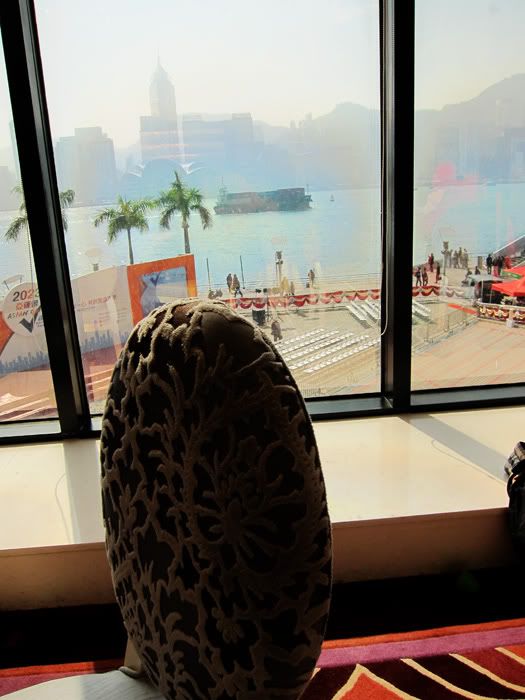 We got a sea view, score!
We are big on aesthetics, so we forced our dad to order this cute squid-like dim sum!
They are actually red bean pastries.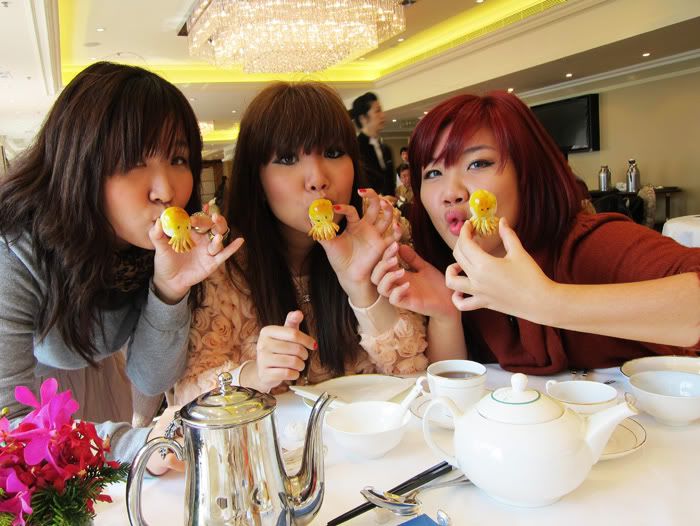 We are so cute wtf.
We also ordered: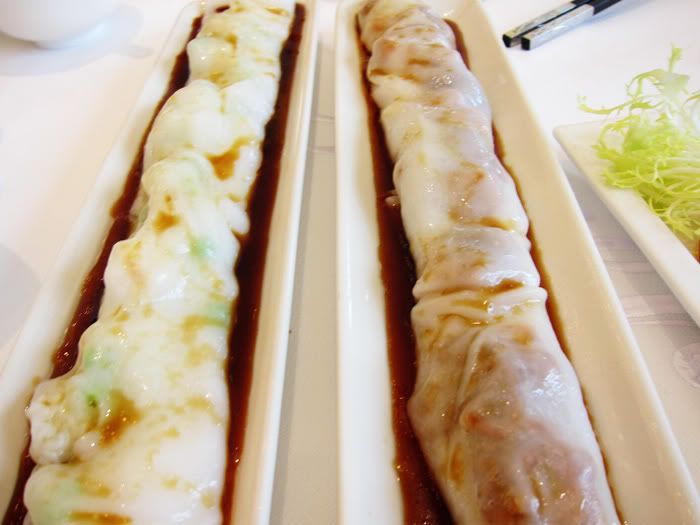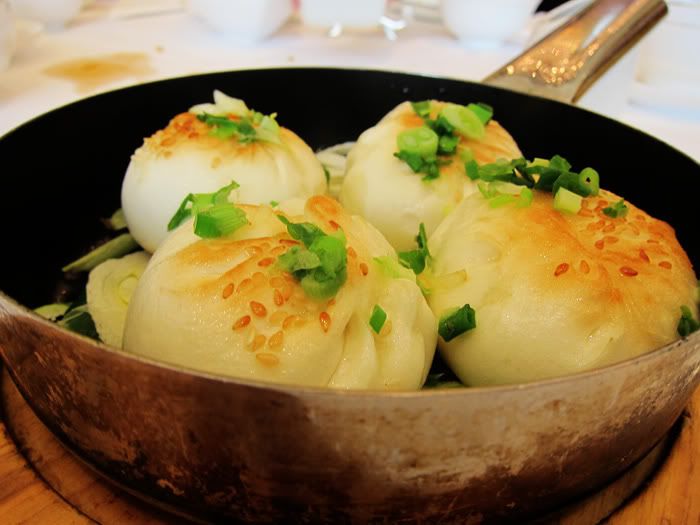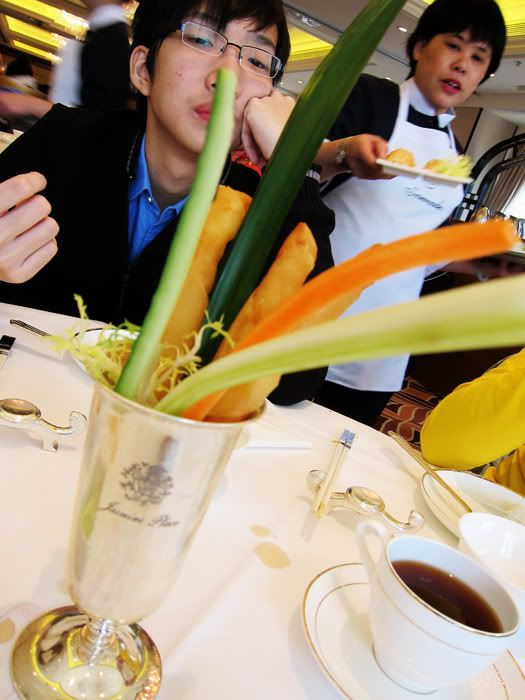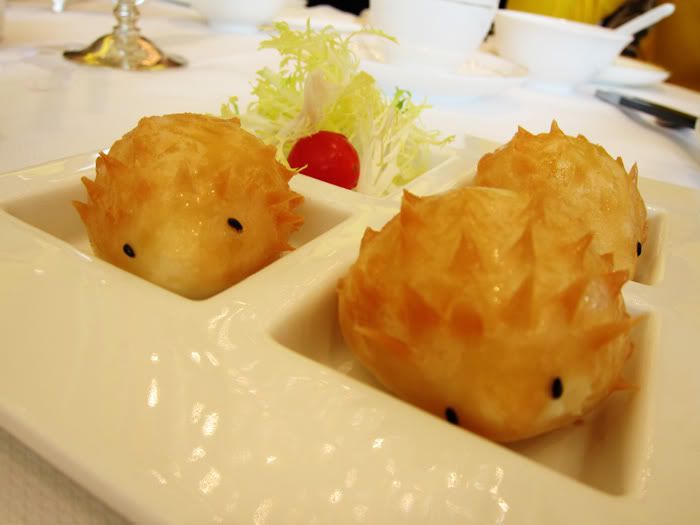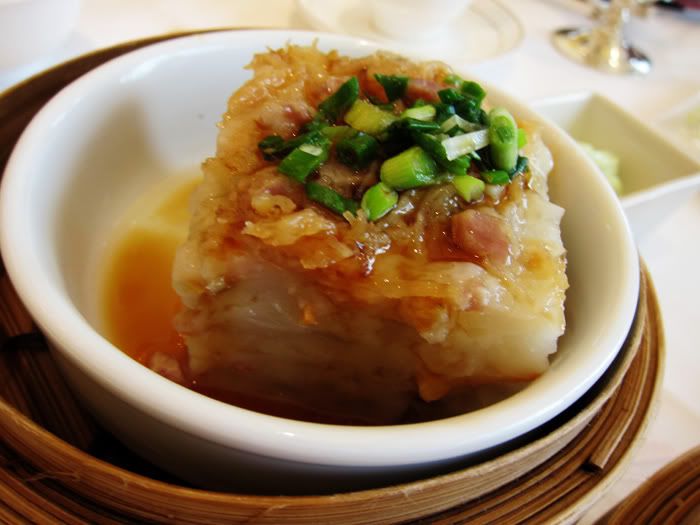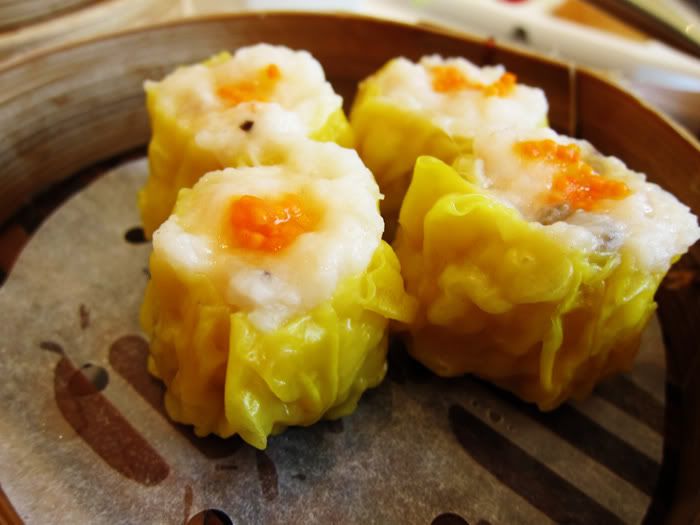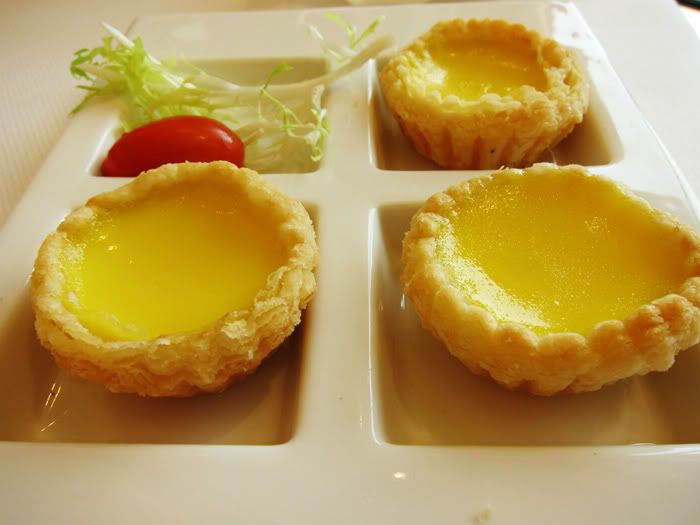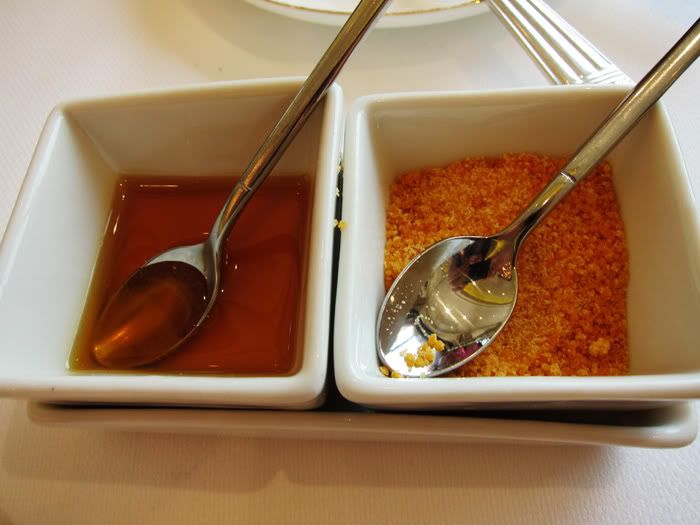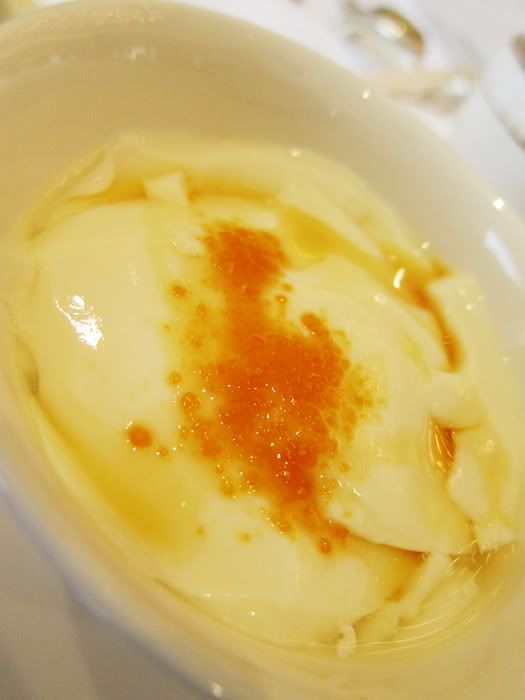 The food was so good! Finally I feel that HK dim sum is comparable to KL dim sum. The reason why I said that is 'cause my dad knows of some of the best places to go for dim sum in KL, whereas we have been randomly hitting dim sum places in HK whenever my dad is not around.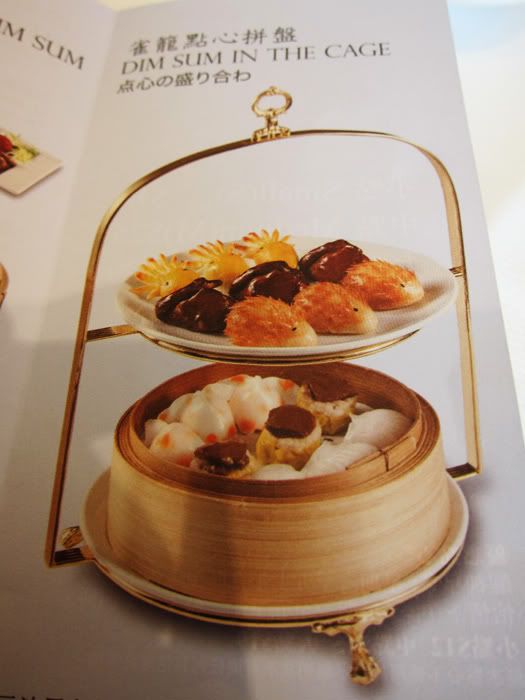 We were so tempted to come back for high tea and order this! Isn't this so much cuter than the usual high tea tiers!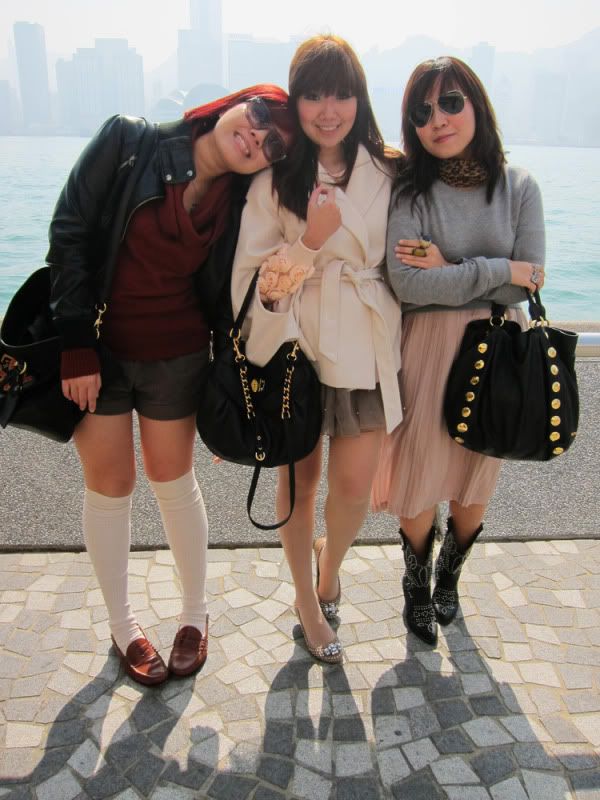 Do Re Mi.
Spot me.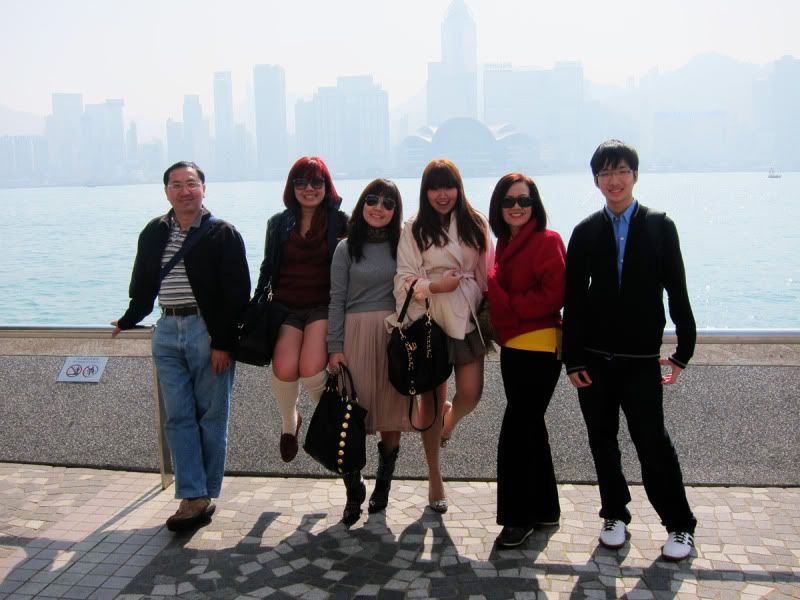 Family shot.
My sisters could gracefully sit on the railing, but alas, I was too short!! T___T
Finally I found a way to clamber onto it-- by straddling it fml.
The Sunnies Gang--we kicked Jing out of the picture.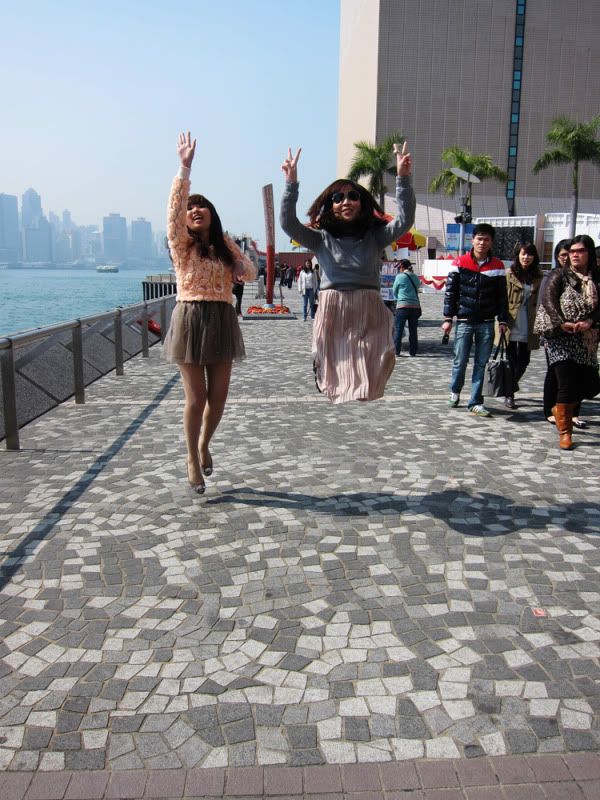 I have a talent to leap into the air and make my legs disappear wtf.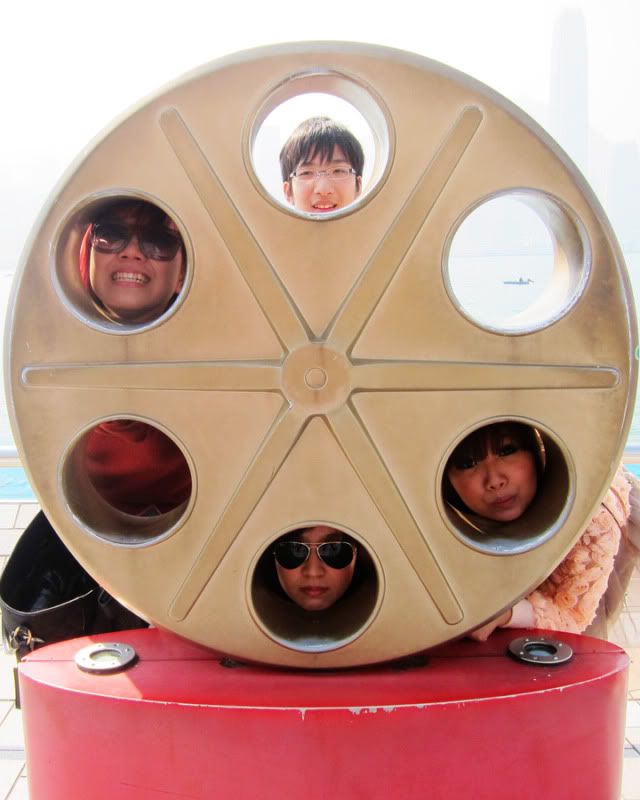 I looked like some super fierce Terminator robot! If looks can kill...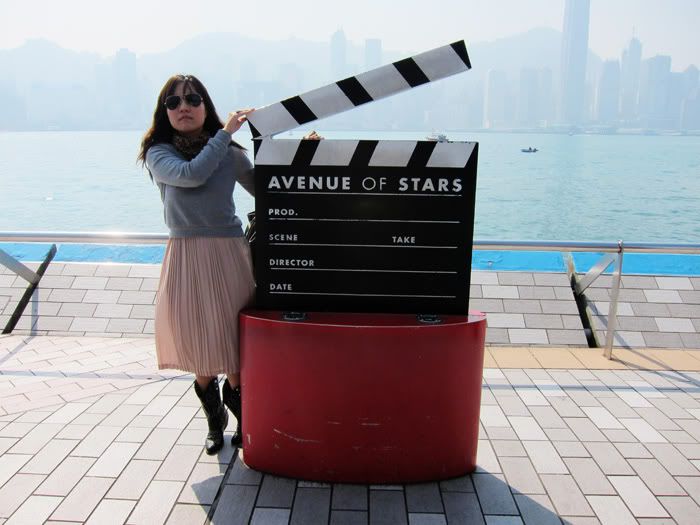 "Action!"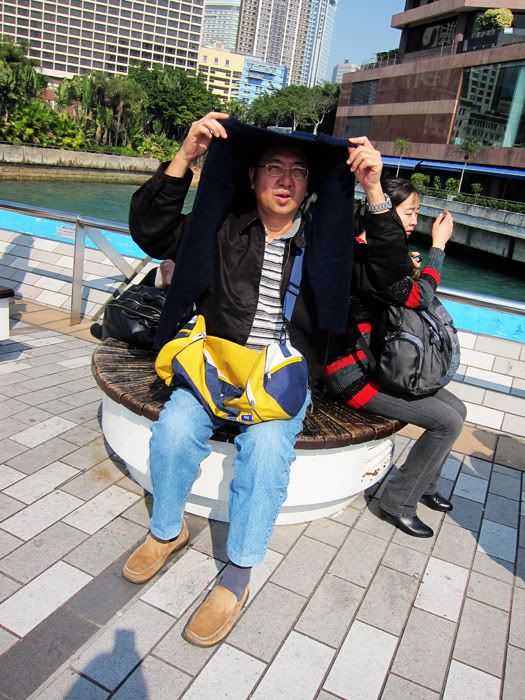 My dad, the
puteri lilin
, hahaha.
Then we went to Chui Wah for tea.
I blogged about Chui Wah in my previous post.
Some of the food: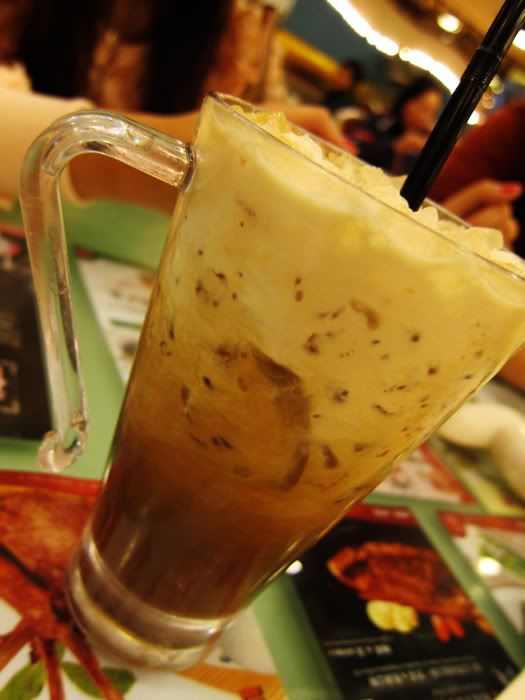 Why don't M'sia's iced
yin yong
look like this?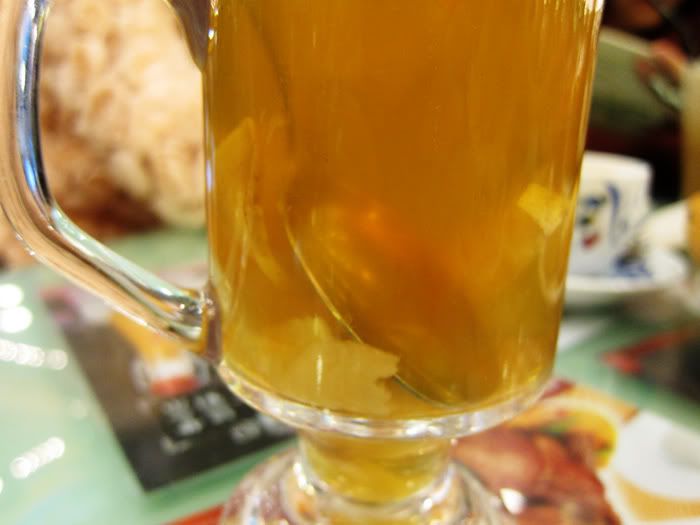 Jing's pear tea. You can see the pieces of pear!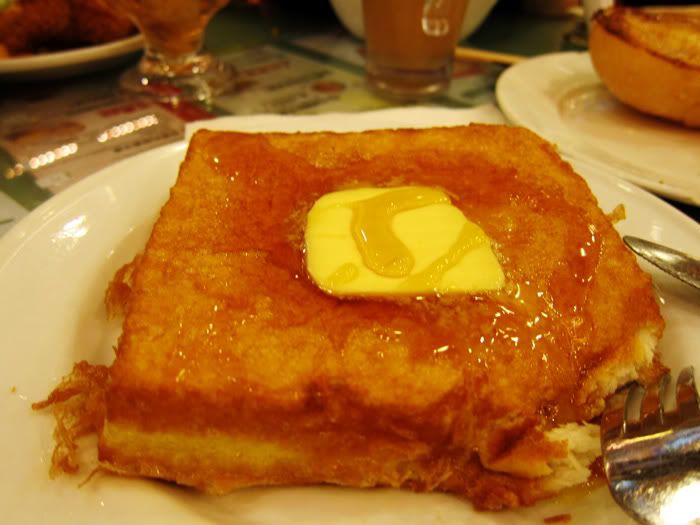 French toast.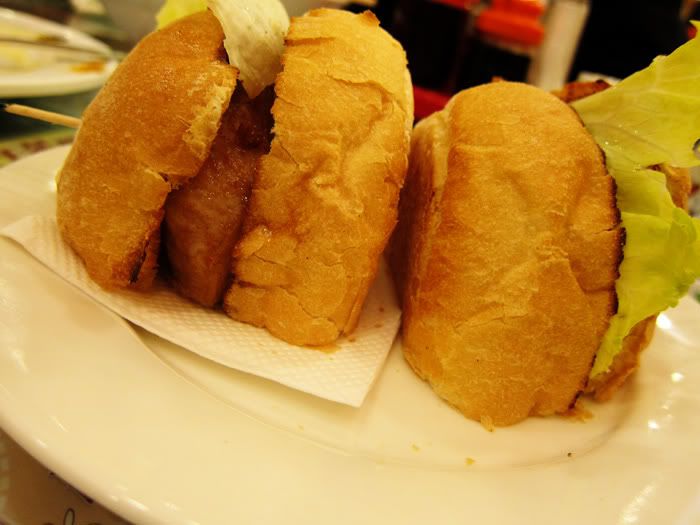 Pork burger.
I am ashamed to admit that I had a bowl of Sze Chuan noodles, a serving of chicken rice (I couldn't bear with the thought of not eating the chicken rice again after I leave HK), and I still polished off half of the burger. It was SO good though! It was worth me getting sick from eating too much after that, heh.
Then it was Causeway Bay time!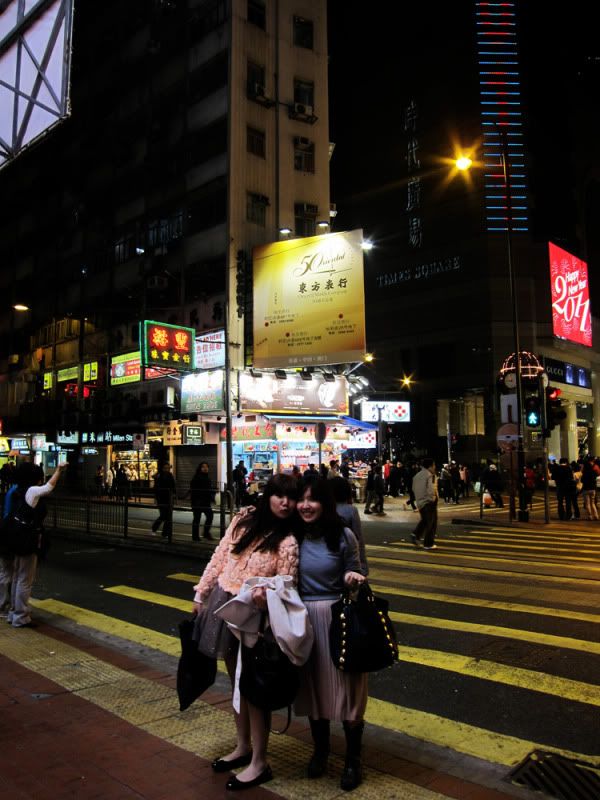 This picture comes with a funny story!
Causeway Bay is packed with people, and it took us a couple of tries to get a shot where there isn't anyone blocking us. When we saw this shot that we captured, we wondered aloud: "Where did all the people go?" We turned, and saw a huge throng of people looking back at us.They have crossed the pedestrian crossing and could not go pass through 'cause we were blocking the way taking pictures, HAHAHA.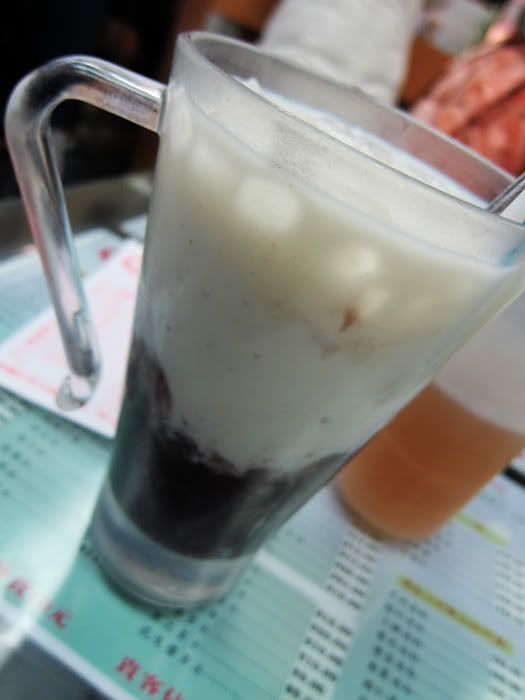 We ended the night with iced red bean (for me) and steamed milk (for everyone else), and Ajisen Ramen.
We truly are big eaters.
Outfit: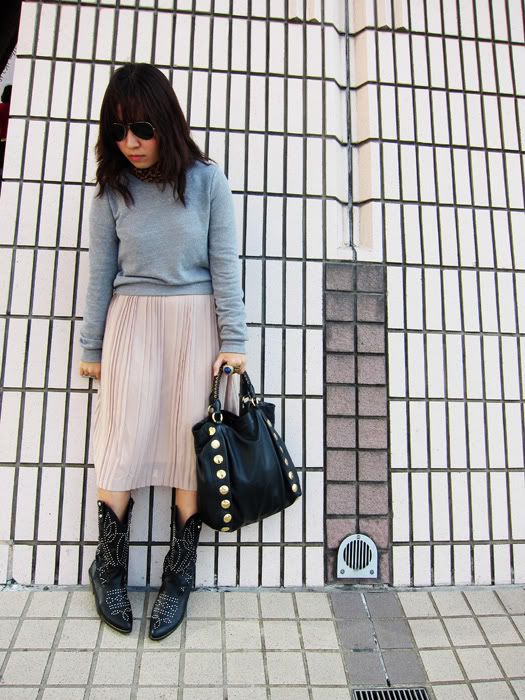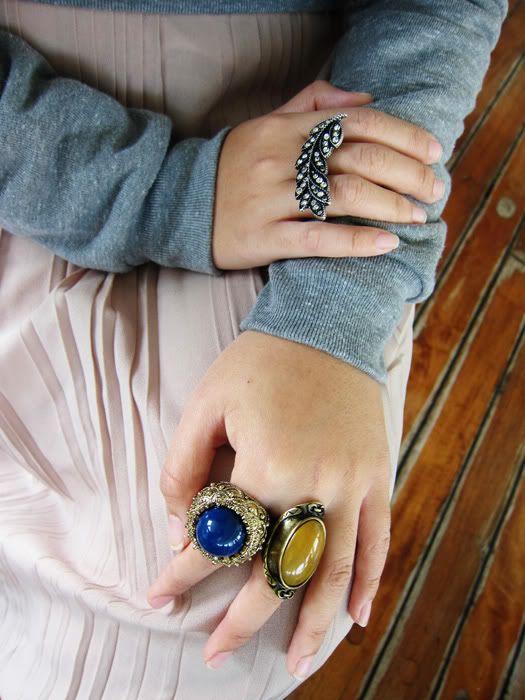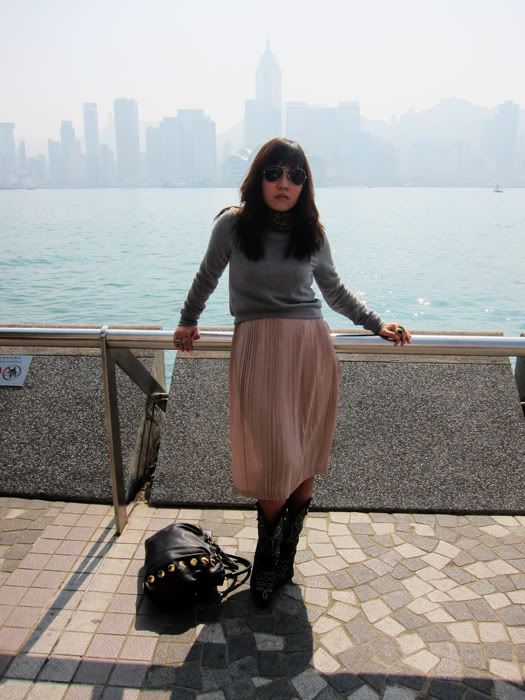 Gray cropped sweater: Topshop
Nude pleated chiffon skirt: Korea
Leopard print scarf: Far East Plaza, Singapore
Rings: H&M/ F21
Aviators: Rayban
Studded boots: Zhuhai
Bag: Miu Miu