Updates:


1. The contest for my first giveaway is going to end tomorrow at midnight! What are you waiting for!
Follow
me
and win
these
. :D
2. Don't forget to shop
Boudoir-Boudoir
!
Visuals from our first day at Taiwan! As usual, I am stuck with a mountain load of pictures, so I'll have to split them into separate posts.
We took a 10am flight from Hong Kong into Taiwan... which pretty much means that we had to wake up at 6am. T_T
After a sleepy check-in in the hotel, we took a walk around Ximending, where our hotel is situated at.
I WANT!!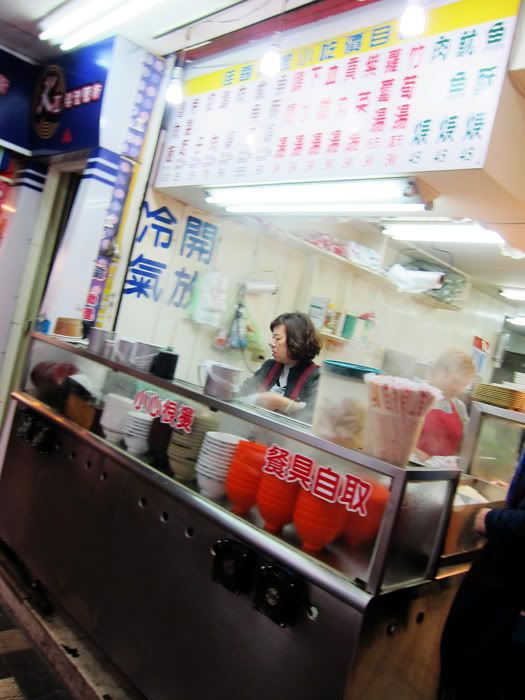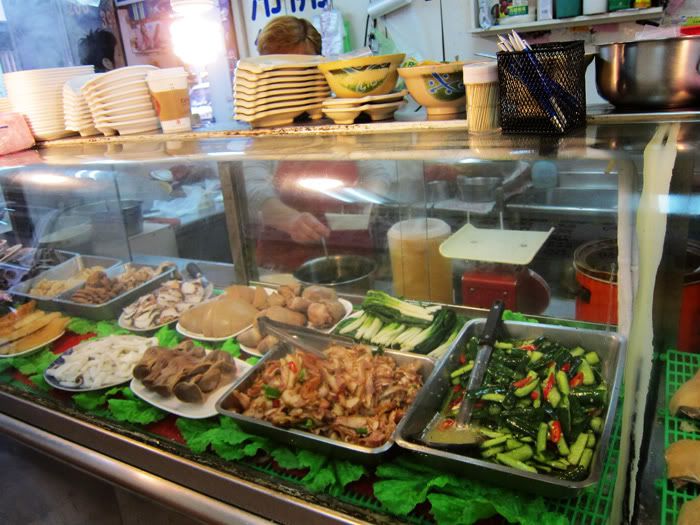 We decided to have lunch at an unassuming restaurant.
Let's guess how many layers my mom wore, haha.
The food that we ordered. They'll be split into Edibles and Inedibles.
Edibles: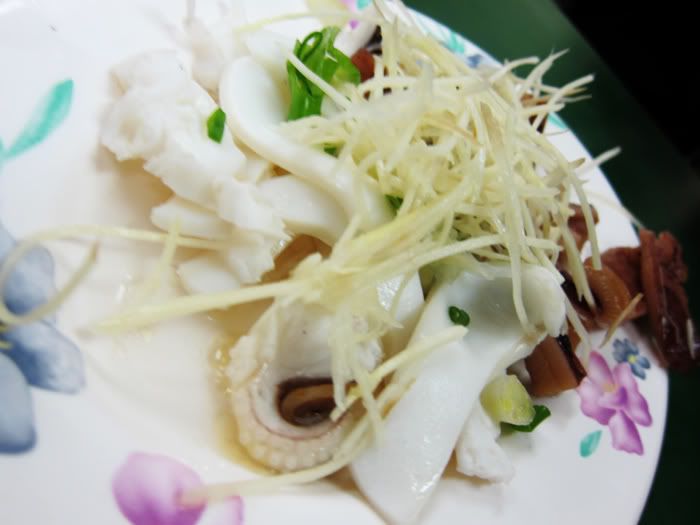 This was just a simple dish of boiled squid and cuttlefish. I eyed it with suspicion, 'cause seriously, how good can boiled seafood taste?
The answer is.. Quite good! The squid and cuttlefish were extremely fresh, and went so well with the wasabi+soy sauce that came with it. They were so fresh that they tasted sweet. I am guessing that they scald them with soup (it was the right amount of chewiness which only the freshest seafood can achieve), because they are not one bit fishy!
The famous
lu rou fan
(rice with braised pork).
I've always imagined this dish to come with chunks of pork, like how
lu rou
(braised pork) is normally served in KL, so I was quite surprised that it was minced pork. The bowl is extremely tiny (say the size of my fist), but the pork was so tasty that I finished every morsel of rice. I am carb-phobic, btw. ;)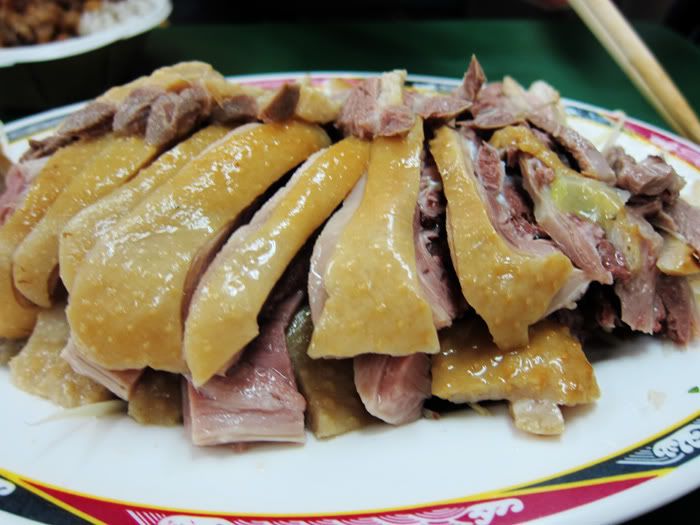 Lu ya
(braised duck).
I've nothing to say about this because I am not a huge fan of duck meat, but everyone said it was really good.
Dou Gan
(braised tofu).
Another famous dish in Taiwan. And yes, I asked the question too-- is everything braised in Taiwan?? wtf
Another simple dish of scalded beansprouts with minced meat.
Sometimes I think it's even more difficult to make a simple dish taste delicious? The
taugeh
(beansprouts) were just the right level of crunchiness, and went really well with the minced meat. An idea for me the next time I cook beansprouts! :P
Inedibles: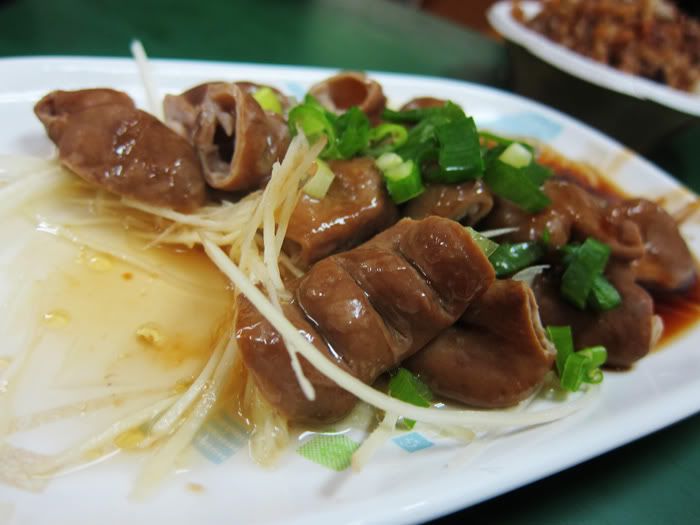 Pig intestines. WHY OH WHY.
Pig lung. -___________-
I DON'T EAT ANY FORM OF INNARDS. Period.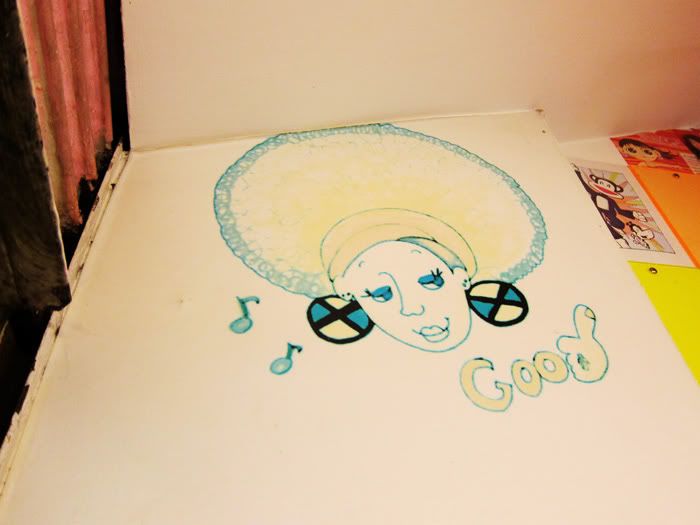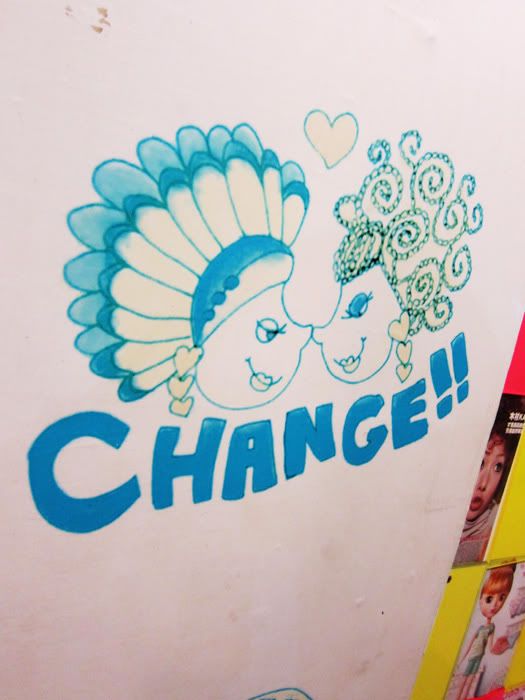 Entertaining wall art outside a nearby saloon (Ximending is filled with saloons by the way).
I think I am going to pass on making a visit to this one, 'cause I can't take the risk of coming out of the saloon with an afro, or looking like a Red Indian chief or Medusa wtf.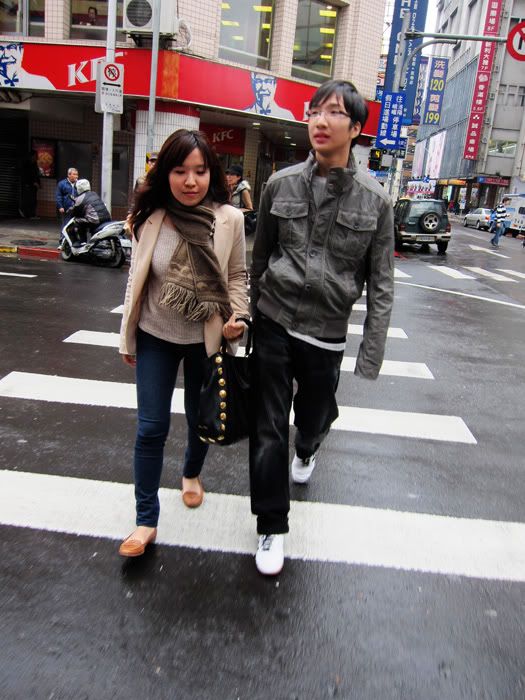 Real height difference between my brother and I.
It was so cold that I had to borrow this wool scarf from my mom. The scarf is from New Zealand and has little kiwi birds on it-- I wouldn't be caught dead in it on any other day, heh.
We passed by some random shops which sell Taiwanese snacks... All I can say is I pity Taiwanese people wtf:
Beware of more Inedibles to come.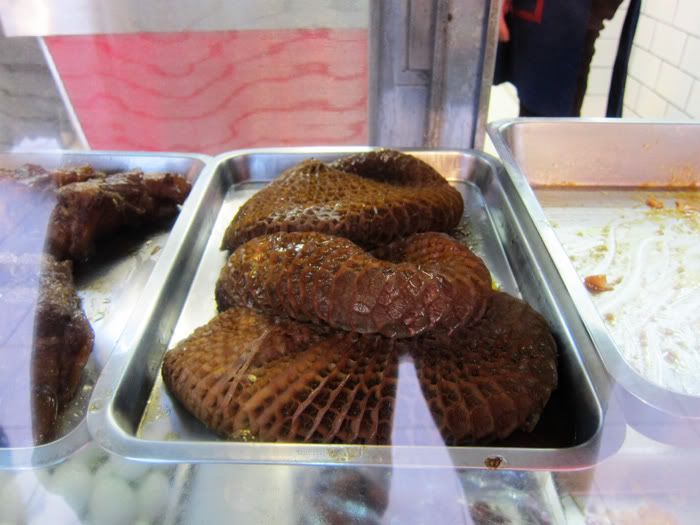 Beef tripe (stomach). Or can I just call it beef UGH.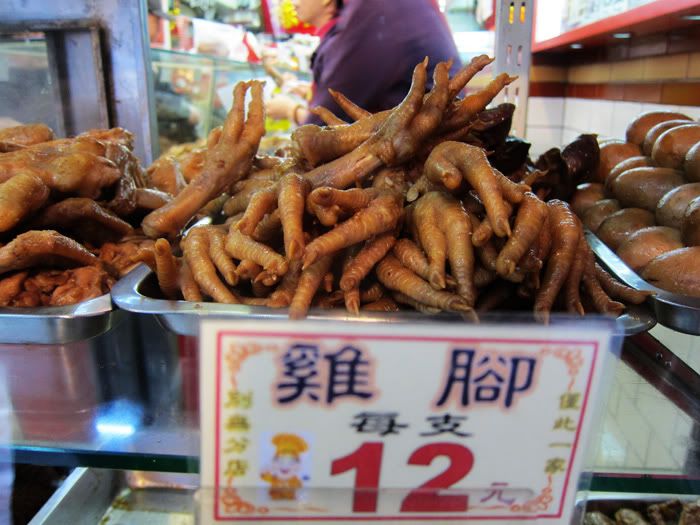 Chicken feet that looked eerily like human fingers. T_T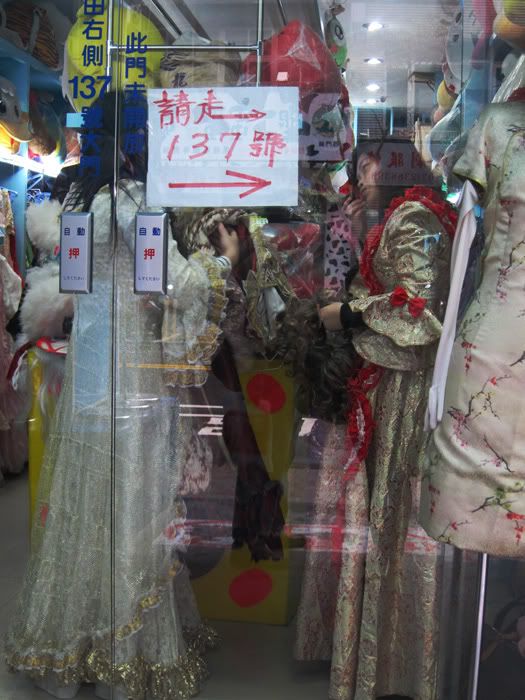 Hehehe spying on a private moment. These women were trying on some Victorian costumes in a costume shop.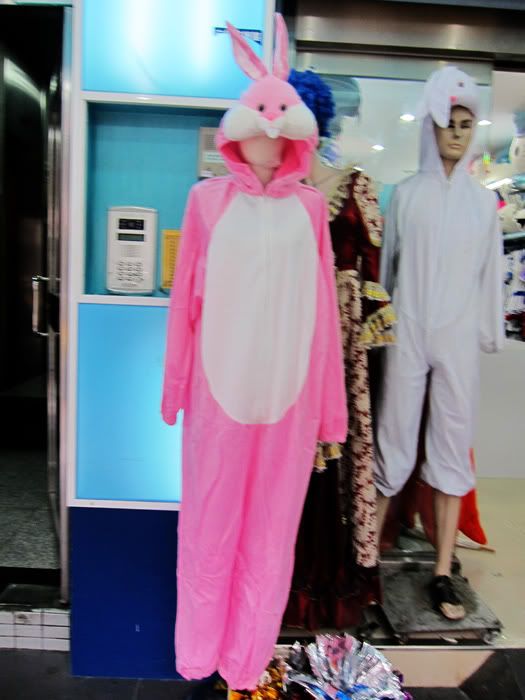 Happy Rabbit Year! HEHEHE.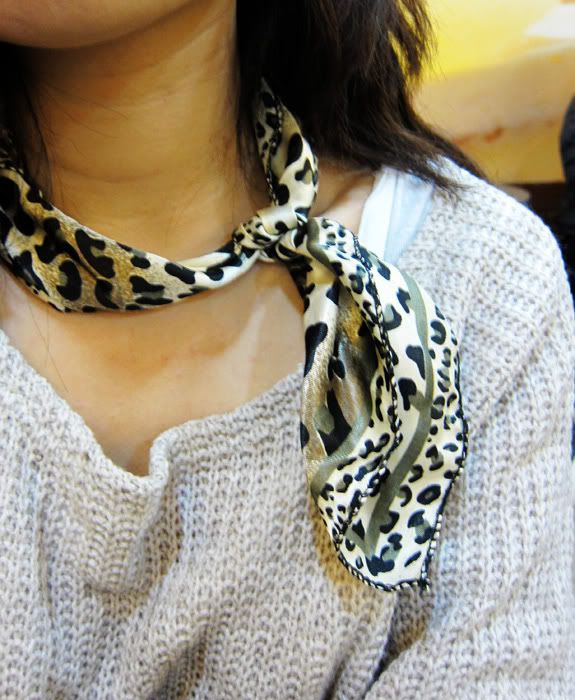 Leopard print silk scarf.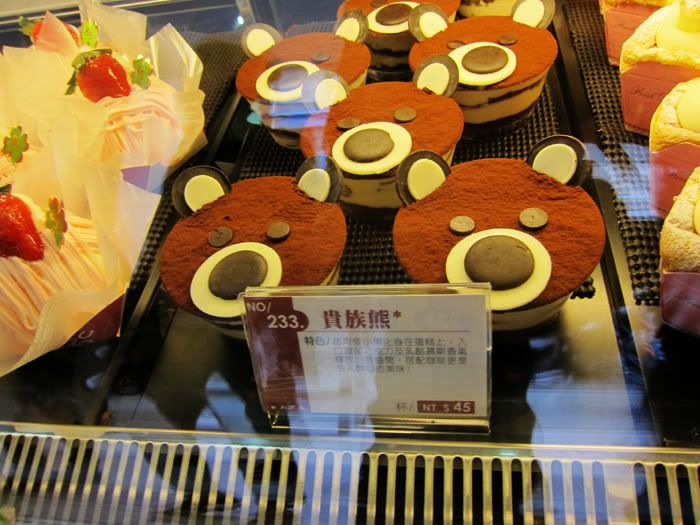 We are deliriously obsessed with cute animal shaped food after
our dimsum encounter
in Hong Kong.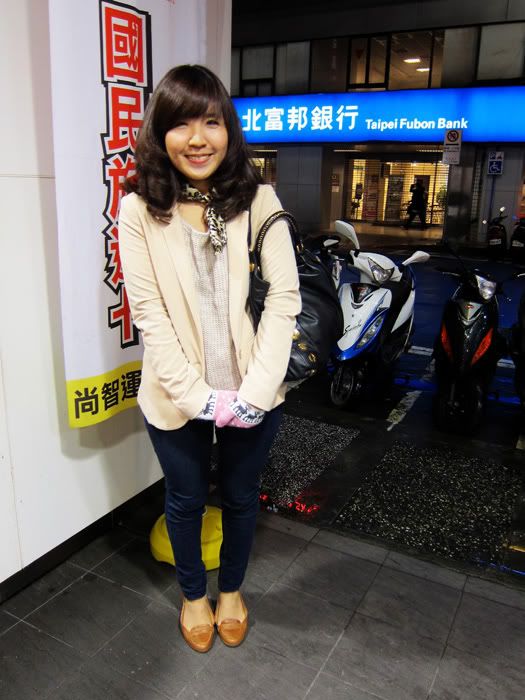 I know my pink gloves don't go with my outfit, but they were cute and I was cold, so there.
Peanut
mochi
! Btw, all desserts in Taiwan are
mochis
or some form of starch. -_-
We bought them with 3 fillings: red bean (my fave!), peanut and black sesame.
They all tasted the same, FOL.
The famous Ah Zhong
mee sua
!
I saw this exact scene in a Taiwanese travel show years ago, and it felt kind of surreal to see it
in flesh
in cement.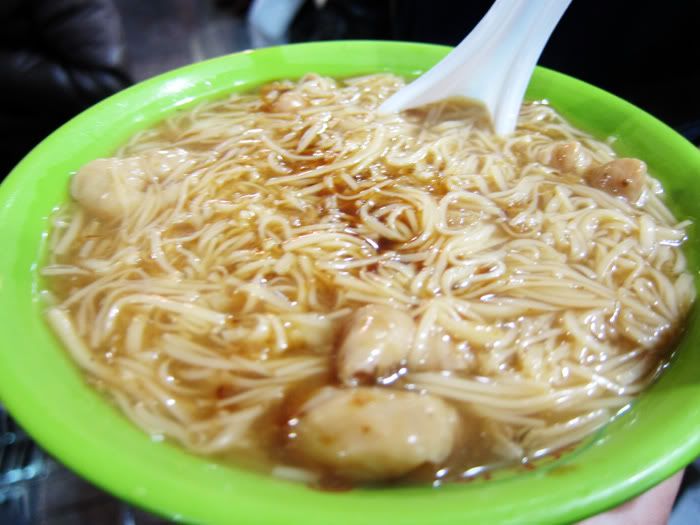 It was so gratifying to slurp on a steaming hot bowl of
mee sua
in the freezing cold!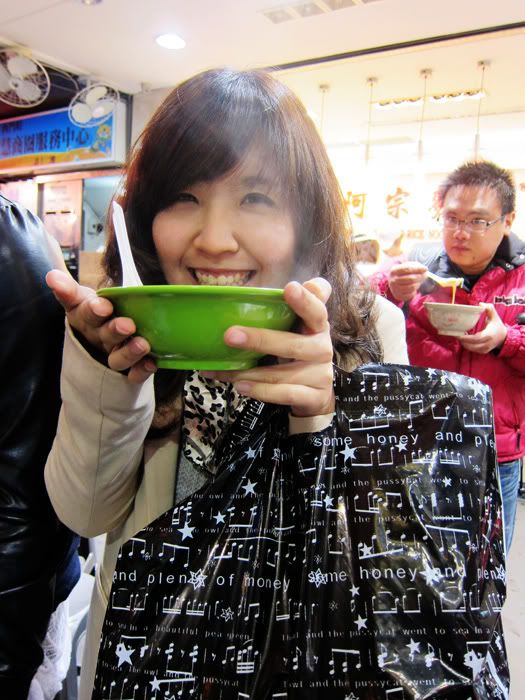 I was really enjoying it until I spotted pieces of intestine. Haih.
My sisters are quite cute. Sometimes.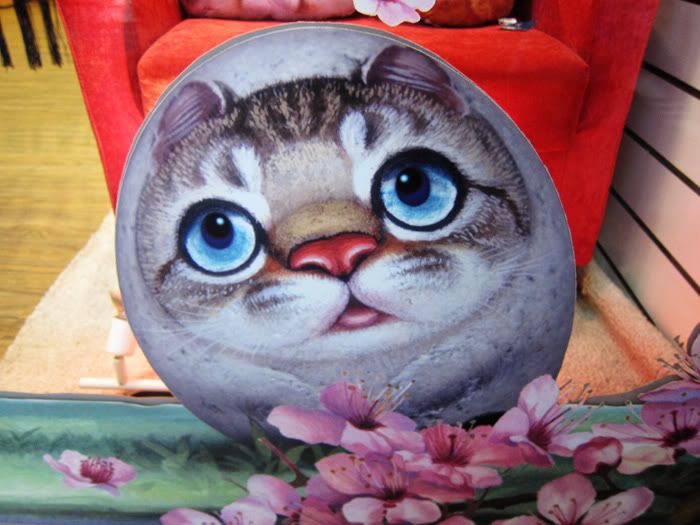 How much is that kitty in the window...
I wanted to say pussy, but it sounded wrong...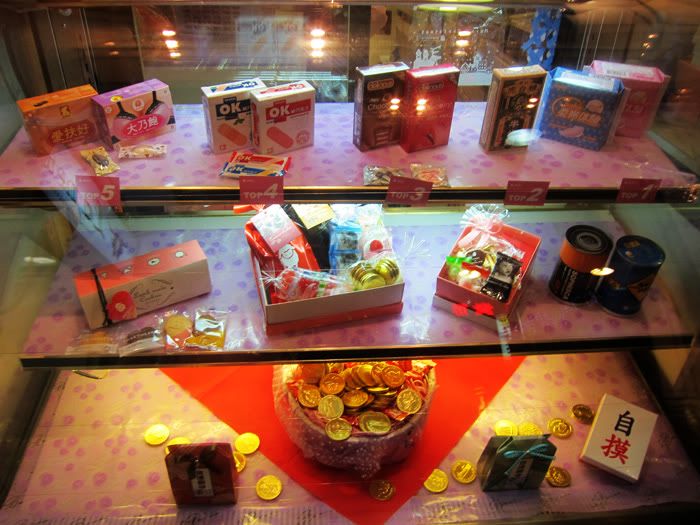 Found this candy shop which sells sweets and chocolates in the form of condoms, plasters, breasts, penises and even sanitary pads. -_-
Btw, the 2 characters on the bow at the lower right of the pictures reads: 'Masturbation' wtf.
My brother sure had a field trip buying souvenirs for his classmates at this candy shop. I wonder what did his teacher say when she found a bag of condoms in his bag, hahaha.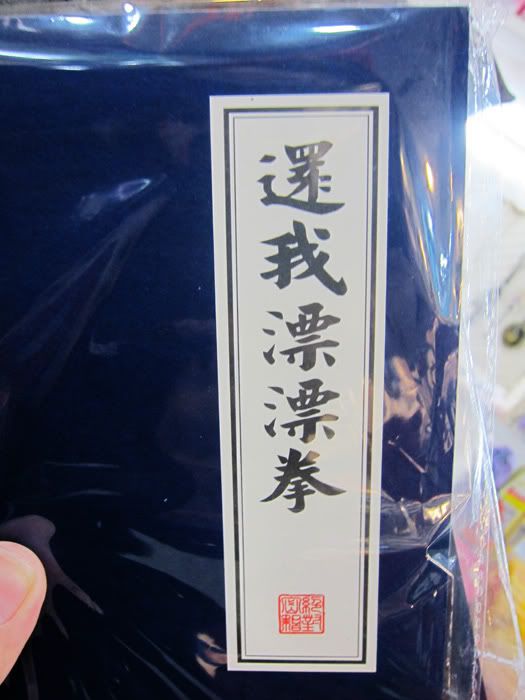 Like you could probably tell from my post
here
, Taiwan is full of amusing knick knacks. This is a notebook in the form of a kung fu book, haha.
If you watch Stephen Chow movies, you will get the joke for this particular kung fu book. :P
I will abruptly end here to leave you high and dry on a Monday.
More food and outfit details in the next post! :)