I still have one more Taiwan buy which I have forgotten to put up!
#24
(click *here* for the rest of my Taiwan buys)
:
Meet my new pet! Hahahaha this is a furry lion hat (comes with mane wtf) and has a scarf attached to it (the lion's arms! Or legs.. You get the point). The paws are pockets! It's the warmest shit ever, and trust me, it's worth all the funny looks you will get. :P
Some pictures from the first day of our HK/Taiwan trip-- Hong Kong was our first stop. Really boring pictures at that, because we took an evening flight and only reached our hotel at Hong Kong at midnight! Thus, said pictures are mainly of us at the airport wtf.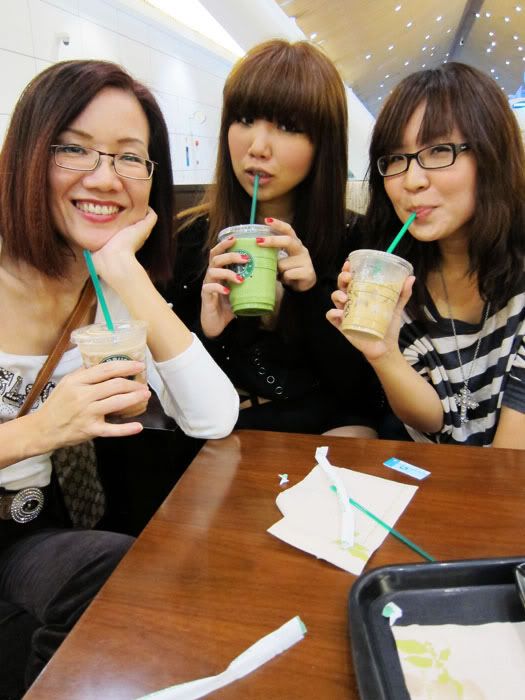 I was wearing glasses because I was having some eye infection/ irritation-- my right eye just won't stop tearing!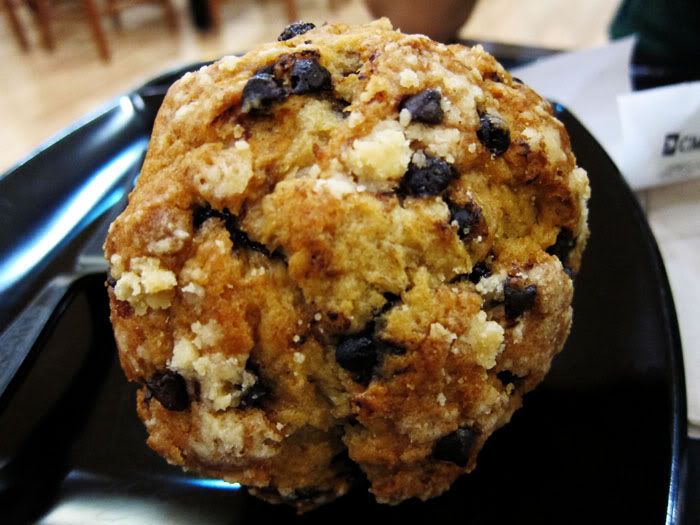 The banana chocolate chip muffin from Starbucks that I constantly rave about.
I think my traveling outfit posts are the most boring, 'cause I try to dress for comfort! But it's all I have got, so it's all you'll get wtf.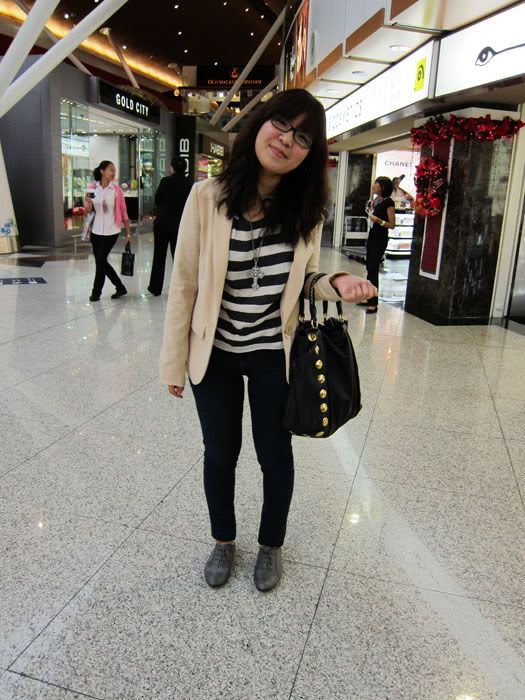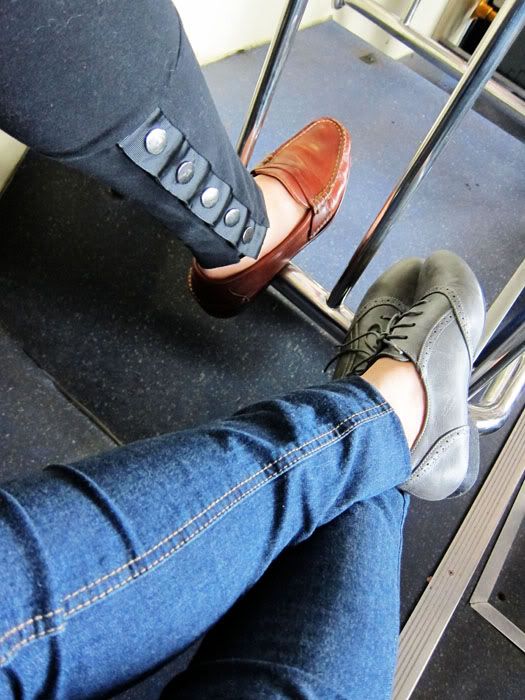 Gray striped sweater: Korea

Jeans: Cheap Monday

Nude blazer: H&M

Leopard print scarf: Far East Plaza, Singapore

Silver cross: F21
Gray brogues: New Look

Bag: Miu Miu
Those are my new jeans by the way! Love them to bits.
By the time we checked in at the hotel, it was too late to do anything, so we opted to feed our tummies before tucking in.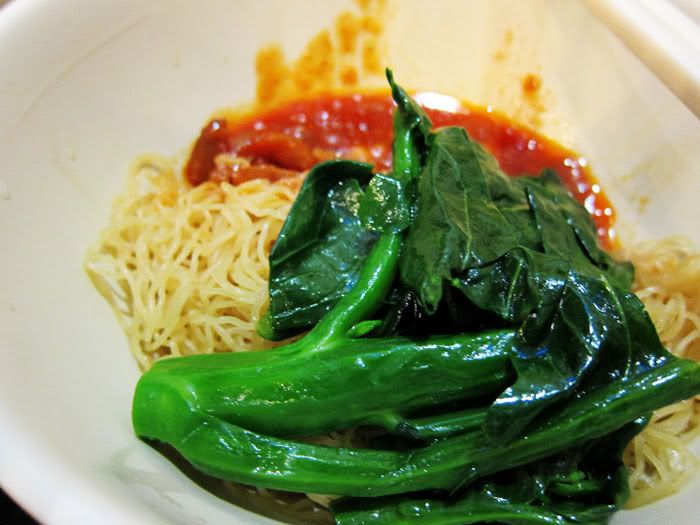 I know having supper before sleeping is a big no-no, but I am a rule breaker. :P