Don't forget to join
my first giveaway
!
Thank you for all the lovely comments,such a pleasant surprise!
:)
The house feels the emptiest it has for this year. Jing has just left for Aussie a few hours ago. I guess I have taken granted of her presence at home-- she has been home from Newcastle since I quit and came home from Singapore end last year-- so I literally went home to her. Since I have started working in Singapore, the longest I've ever been home is 2 weeks, so have the opportunity to spend 4 months with each other is considered luxurious. Whilst we are both super emo about her departure, we counted our blessings 'cause we got to spend so much more time together this time around. :)
I know anything emo or sappy entry is going to set Jing off into tears when she reads it tomorrow after reaching Newcastle, so please forgive me-- here is an extremely wooden, barren-from-emotions entry of our official first day in Hong Kong wtf
(*click*for first day in HK i.e. arrived at midnight)
.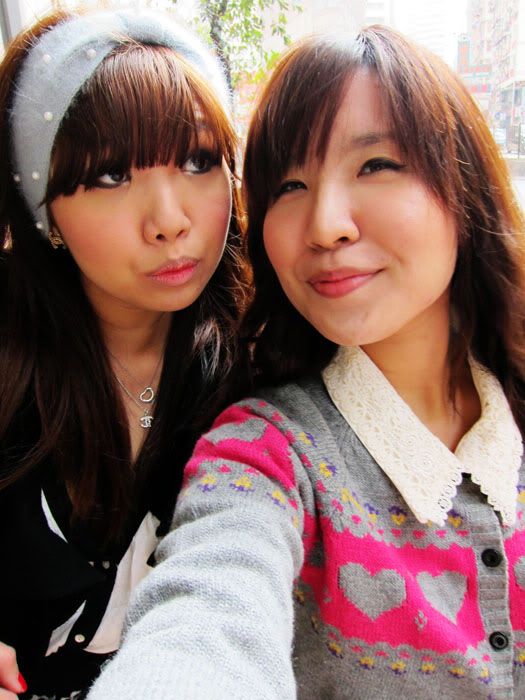 We are robots we have no emotions but we are quite nice to look at hehehe.
The weather in Hong Kong was so beautiful! I didn't even need to wear a coat--granted, my cardigan is made of wool and is quite warm.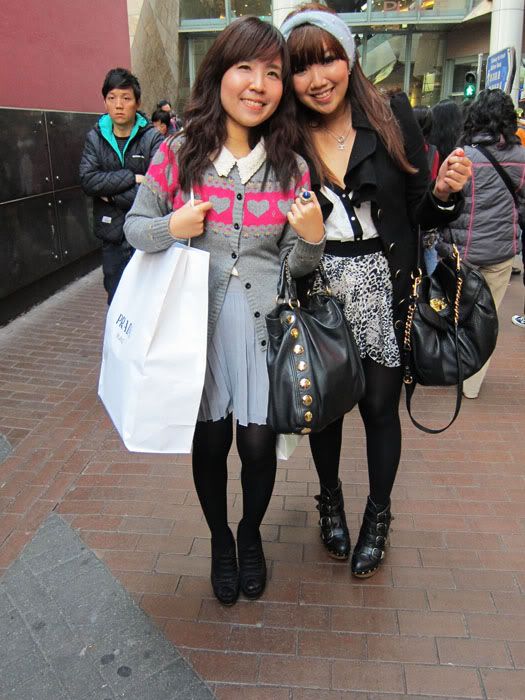 Shopping autobots.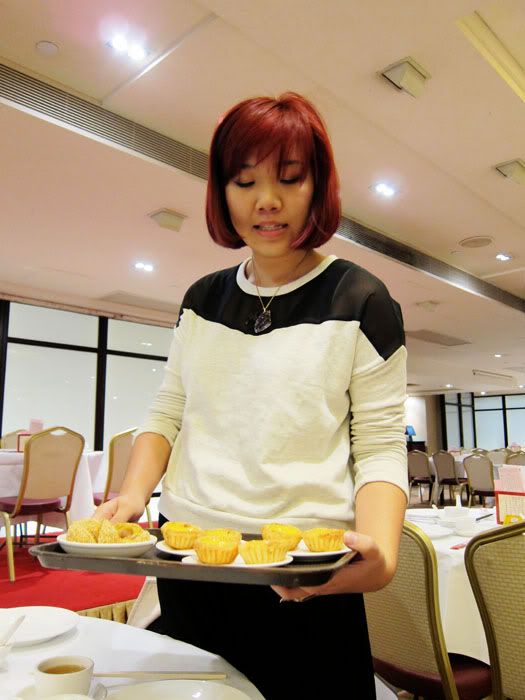 Teeny got a part time job in Hong Kong.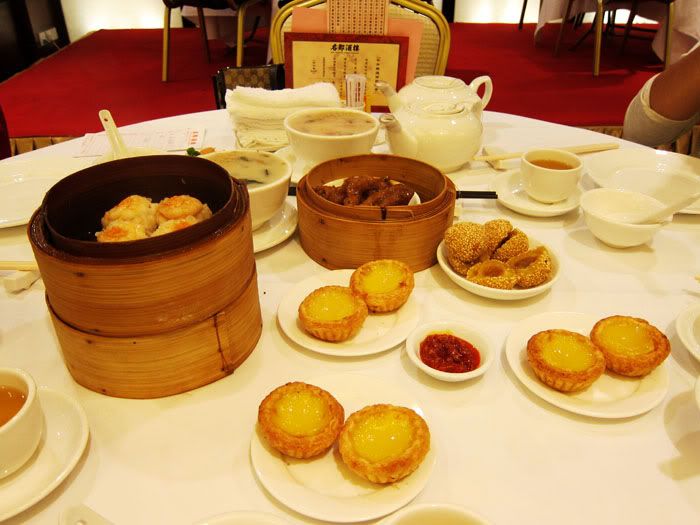 Our spread! I find the sweet: savory composition quite weird as well.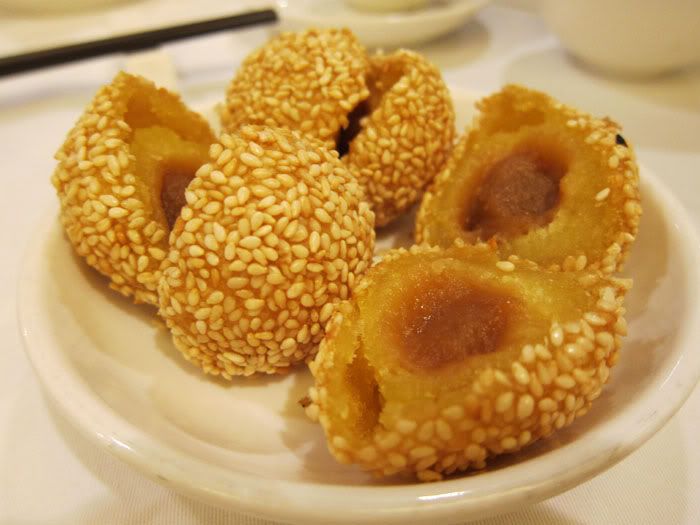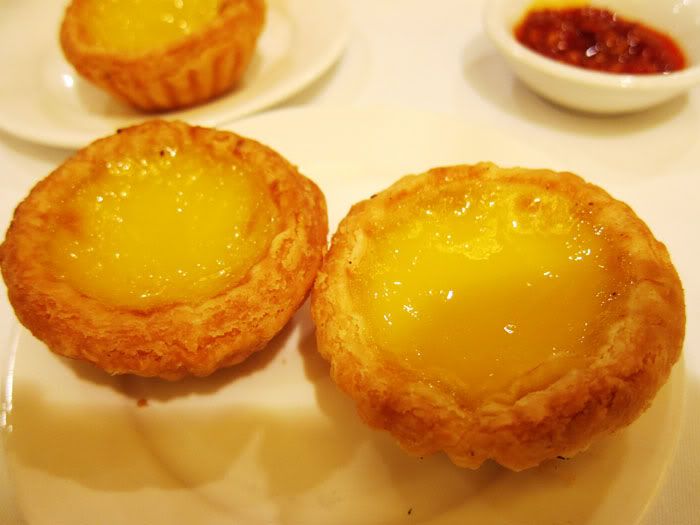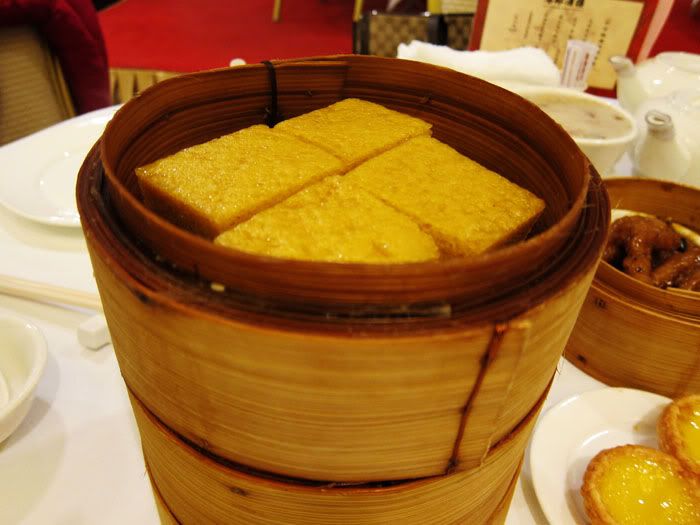 See what I mean? 3 sweet dishes and only 1 savory (
siew mai
). Mom's chicken feet not photographed as it is not deemed as real food.
Enjoying my porridge.
I had this conversation with a few friends recently, whereby some people said that they must have porridge with dimsum, whereas some said 'lor mai gai' (chicken with glutinous rice) is must. I kept quiet 'cause I must have porridge
and
'lor mai gai'. T______T
We also ordered lor mai gai, but it is not photographed 'cause err, we forgot.
Aaah, the duties that a man must shoulder. :P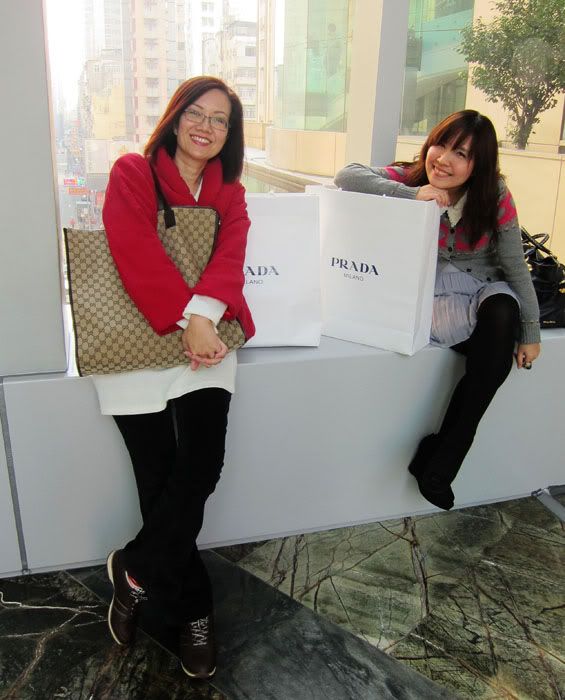 With mom.
By the way, my mom (who brought gloves, scarves,windbreakers to HK) was horrified that I only went out with a cardie.
By the way, she had the last laugh when we arrived in Taiwan.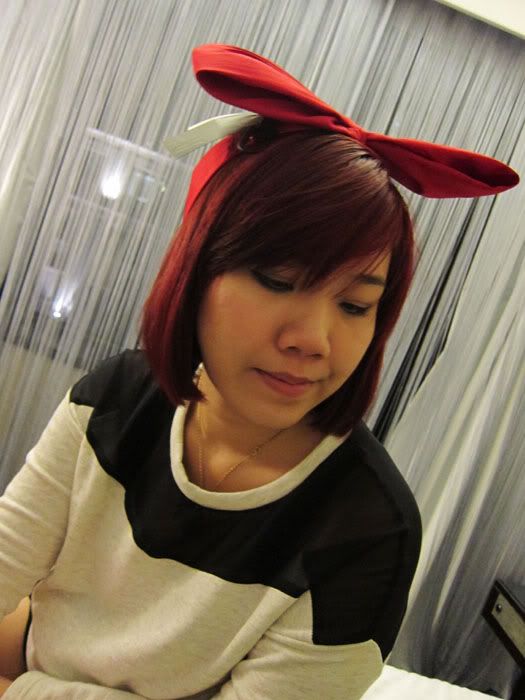 This is Teeny making a fashion statement by wearing Jing's belt on her head.
Downtown in Mongkok.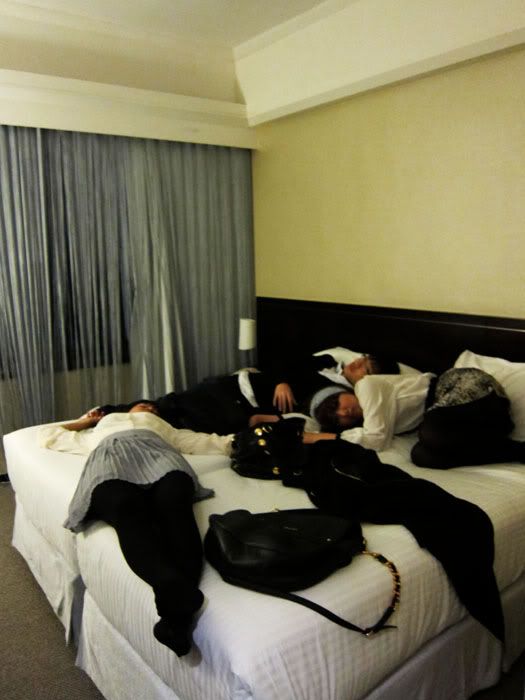 Died of exhaustion after a full day of
shopping
walking, haha.
Can you recognise the man on the left?
It's Daddy Hoe! He just touched down in HK then. :D
It's daddy time!
My dad came down to HK one day later 'cause he had to work on Saturday (busiest time for a pediatrician). We desperately needed him 'cause he knows of all the good places to eat in HK! Men and their sense of direction. :D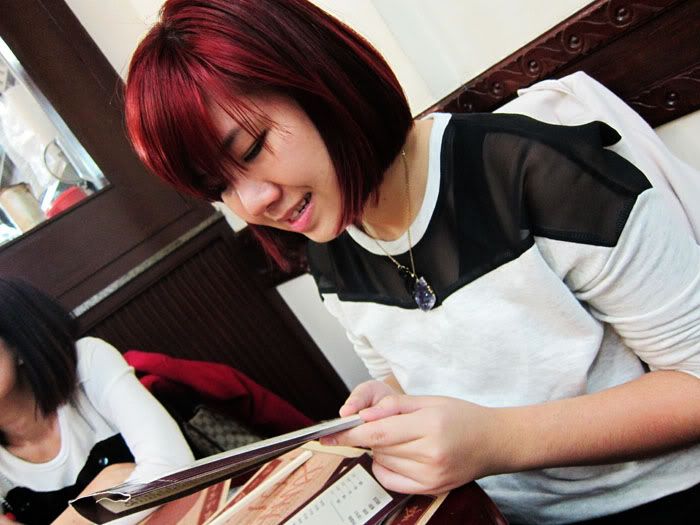 Teeny smiling like Chucky at the idea of food. -__-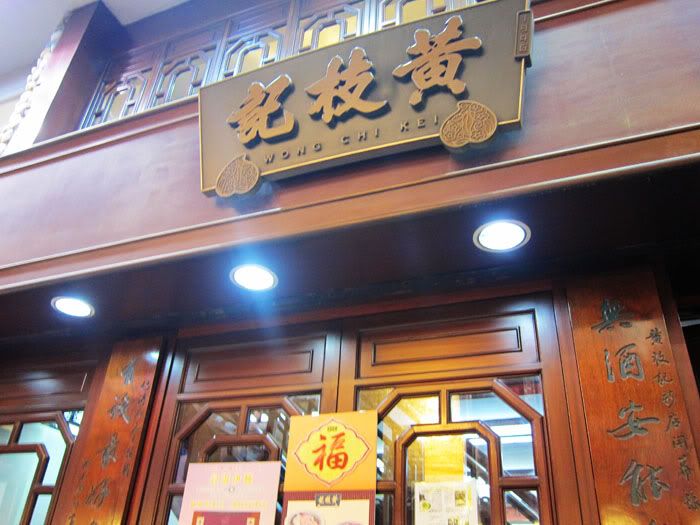 We went to this noodle place called Wong Chi Kei.
I don't have the address, but I roughly know how to get there: Stop at Zhong Wan (Central District) station, take the exit to Lan Kwai Fong, get to the main road, walk up the street where Coach is at, then turn right. The shop is along the street.
The noodles are quite simple (we all had soup noodles 'cause of the cold weather!), but the secret is in the handmade noodles, very springy, and for the lack of words,
well done
!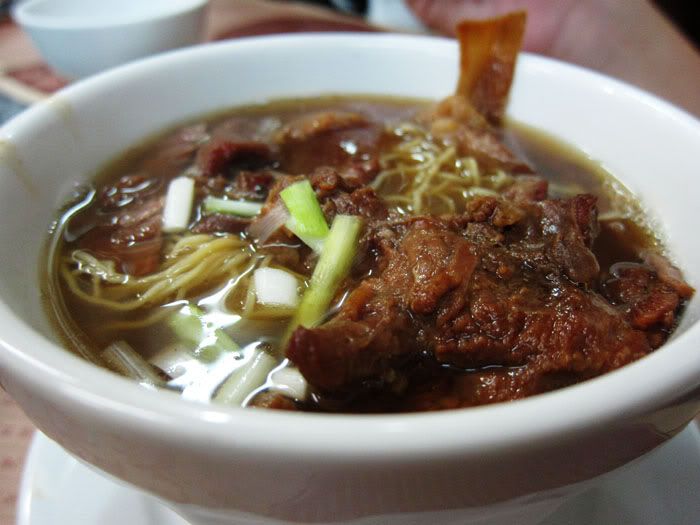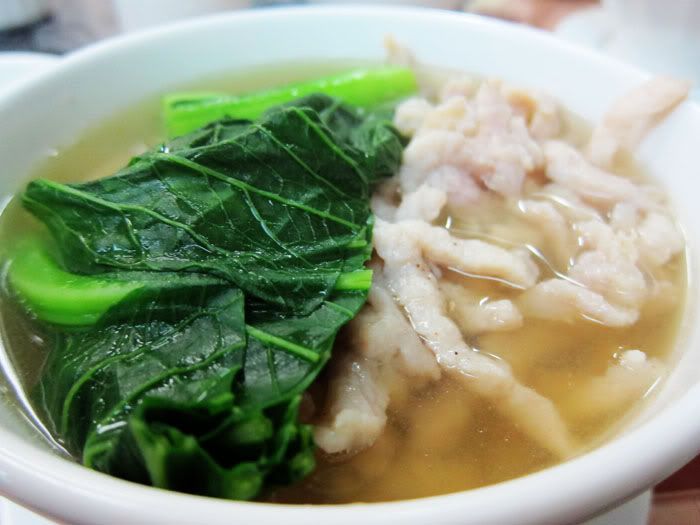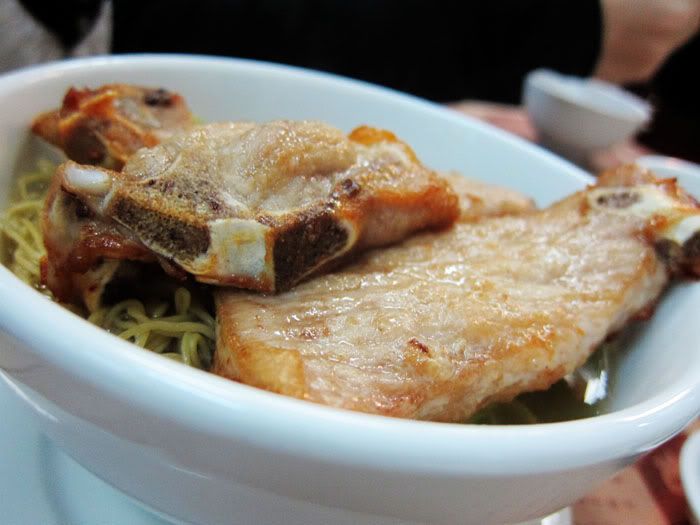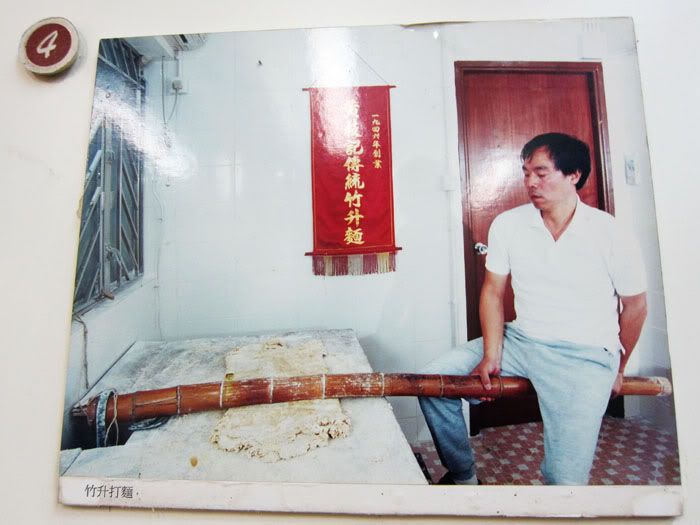 We all got a little uncomfortable when we saw the compromising position it takes to make the noodles WTF.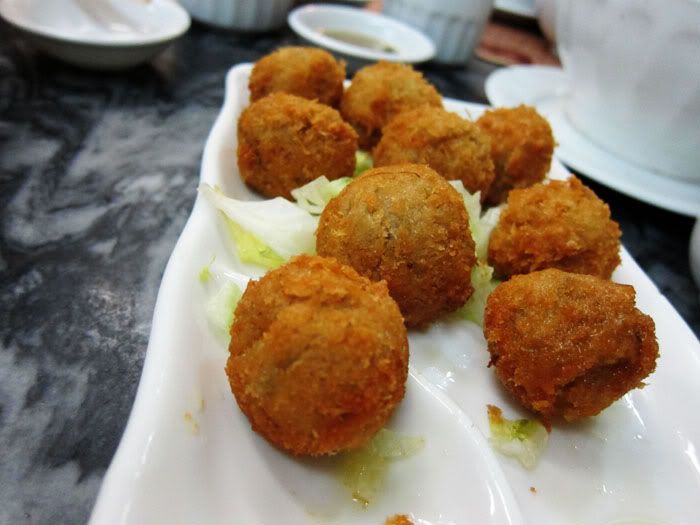 Really yummy squid balls, but my mom sullenly informed that each ball (as big as a 20cent coin) cost around RM5. T__T
The portions at the noodle place were quite small, so I was quite disappointed 'cause I thought my dad should know our appetites better WTF (my aunt calls us the 'crematory 'cause we devour everything and make them disappear WTFFFF).
Little did I know that dad has a second meal planned for us!
*pleased*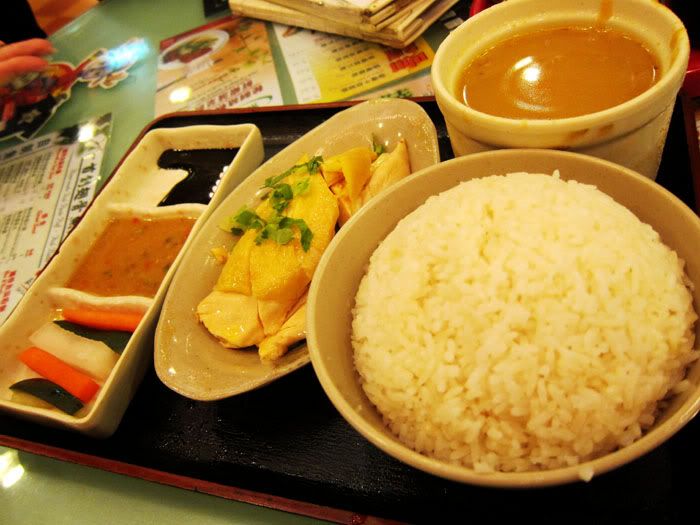 The best best best best chicken rice in the WORLD.
Chatterbox@Meritus
Mandarin
, go suck my toes.
I know I know, chicken rice in Hong
Kong?? But take my word for it PLEASE! I had my noodles, and I still polished off 1 plate of this. *shy*
I also had another 2 plates of this chicken rice in the the subsequent days. By the way, I was only in HK for 2 days, HAHA.
The famous butter 'pork' bun. Don't get confused,there is no pork in this dish, it's called that because the Hongkies use these buns for their pork burgers. It's actually just a simple butter bun with condensed milk, but it is like heaven on your tongue and under your molars and oh well you get the point. :P
One of the best milk teas in town!
I feel like learning from the
sifu
of the restaurant, and come back to KL to open a milk tea school for our local
mamaks
wtf.
I loved the
char chan teng
('cafe' in Cantonese) so much that I forced everyone to take a picture in front of the place!
*geeky tourist mode*
By the way, the place is called"Chui Wah", and is only a few shops away from the noodle place.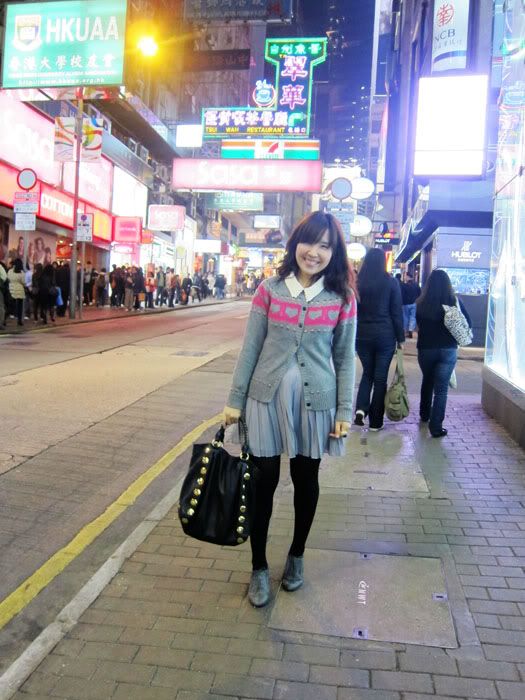 I changed into brogues (from New Look) for the night because my feet carried a death certificate from all the walking during the day.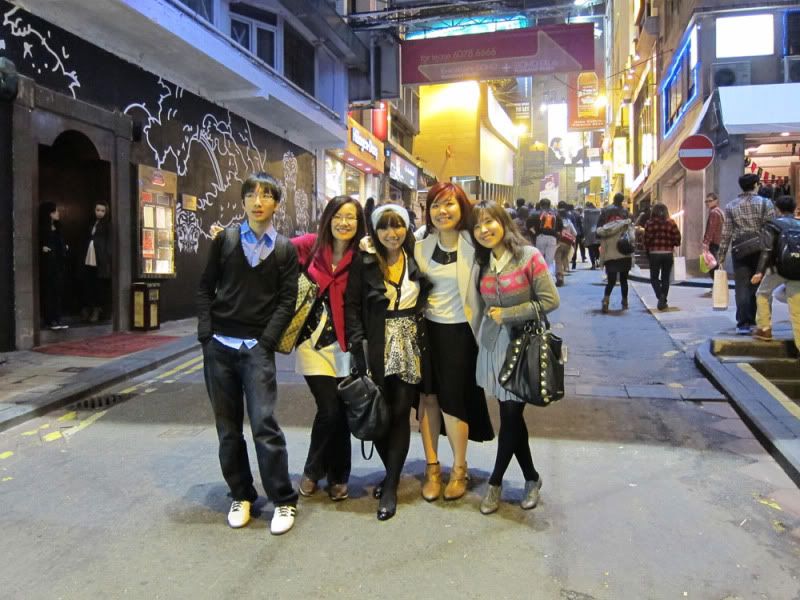 At
Lan Kwai Fong
, HK's famous nightlife district.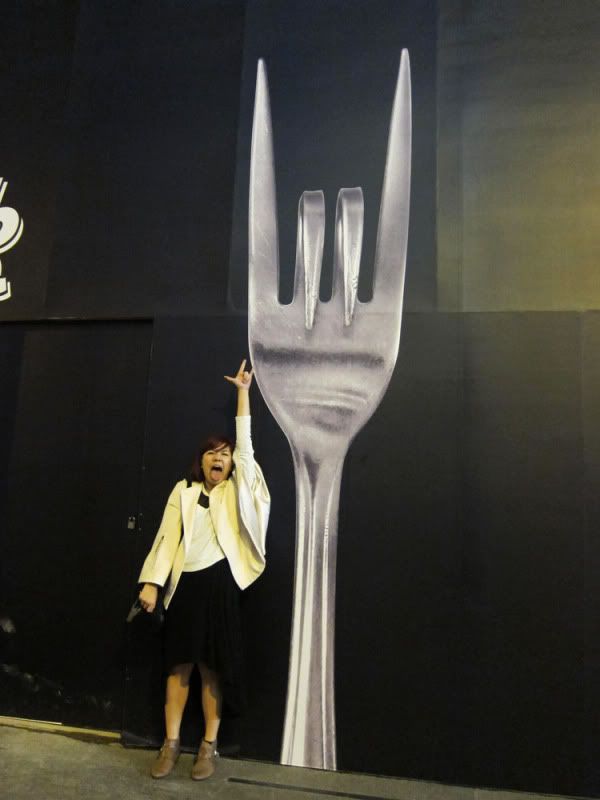 ROCK ON!!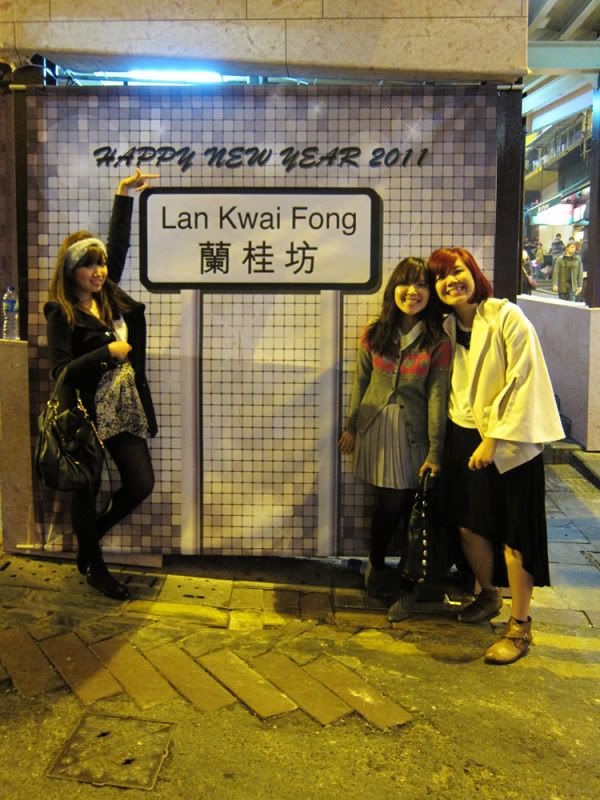 HAHAHAHA damn fake! The signboard is just a backdrop. -___-
We managed to locate the
real
signboard in the end!
Yea, to the 2 wise guys looking at us with amusement in the background, we are tourists.
Outfit: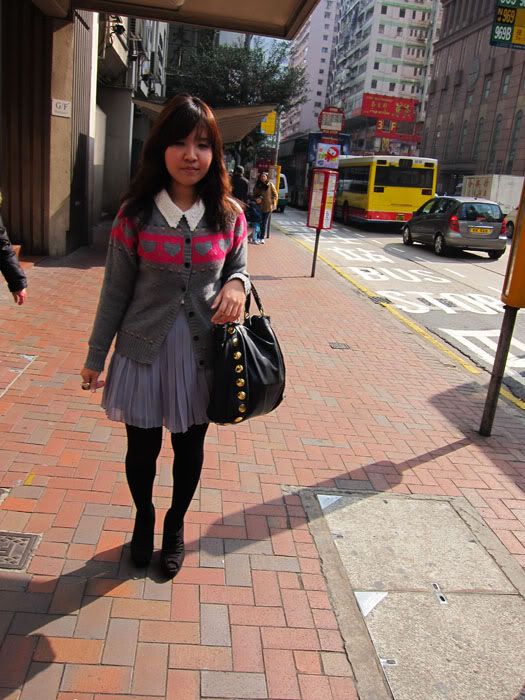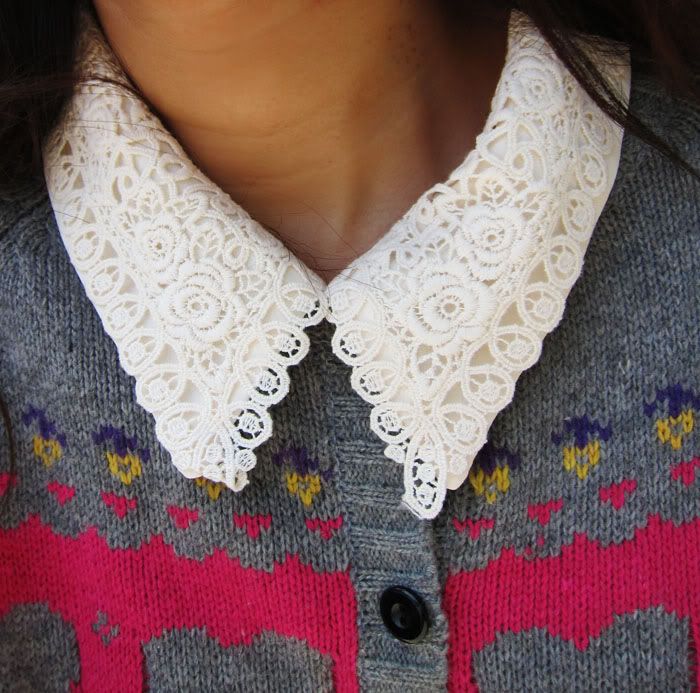 Cream chiffon shirt with lace crotchet collar: Korea
Gray chiffon pleat skirt: Bysi, Singapore
Gray wool heart print cardigan: Somewhere in Australia
Black tights: Random
Sing: H&M
Black velvet strappy wedges: New Look
Bag: Miu Miu
I adore the lace collar of my shirt! I am always looking out for beautiful details or a twist on the wardrobe staple i.e. a white shirt. In fact, I think
all
my white shirts have some sort of detailing on them, be it a pussy bow, unique buttons, wrap-around etc... Best part is? Beautiful white shirts never go out of style. :D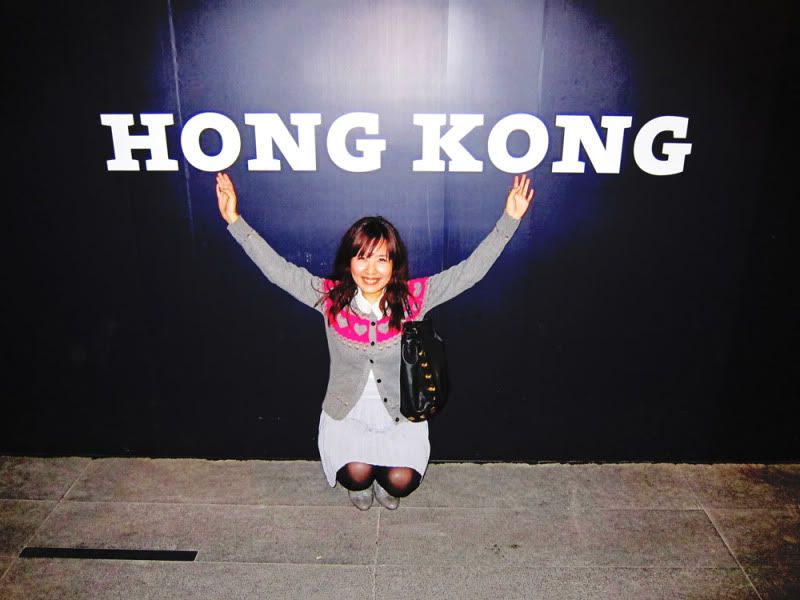 I LOVE!
And I love you too, you emotional munchkin

ala

Hoe Hui Jing.