Went for karaoke with my sisters yesterday... We are all kinda emo now as Jing is leaving in mid-January, which doesn't leave us much time together. :(
Which was why although I just karaoke-d over the weekend and pretty much has a tortured throat, I still abide to my sisters'
command
wishes.
What I wore as a singing diva!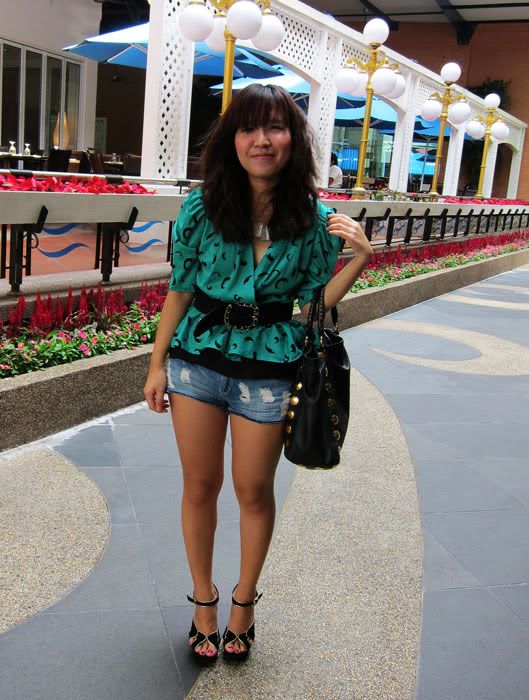 I am totally in love with this vintage top I have on! I thrifted it in Singapore in one of their fleas some time ago, and have totally forgotten about it! The twist to this top is the longer hem at the back. Love the bright jewel tone as well. :)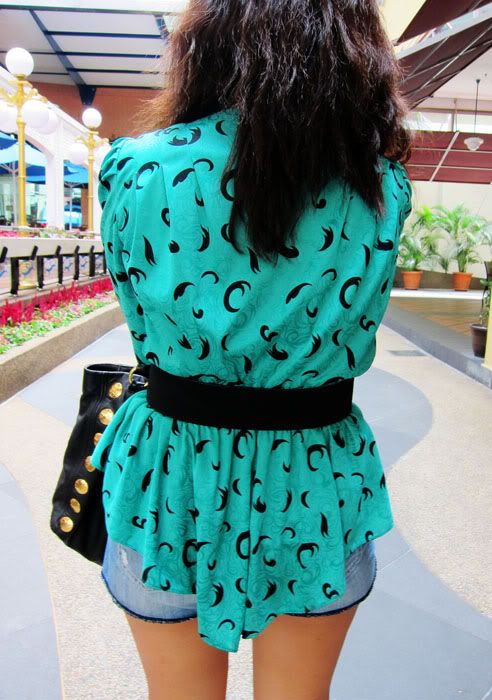 The awesome back!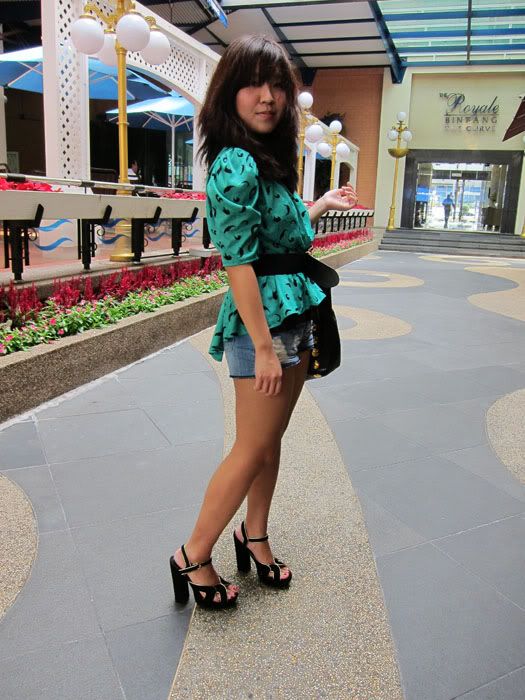 And these are my new shoes from Topshop. Half price is always a good price, heh.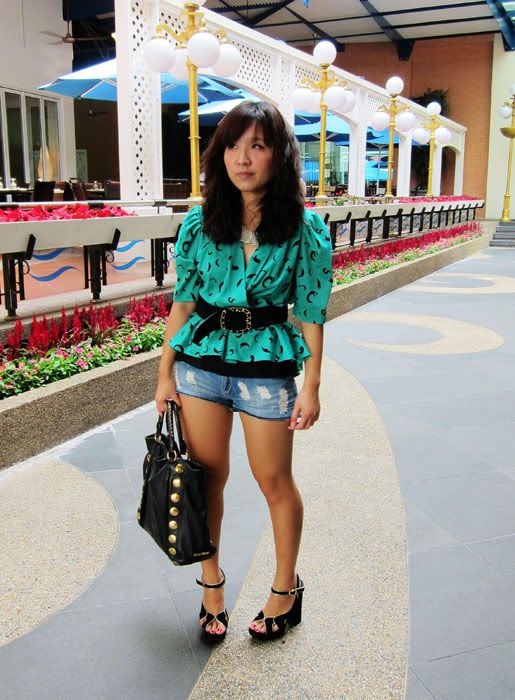 Jade green silk puffed sleep wrap-around top with black lining and long tail hem: Vintage
Ripped denim shorts: Korea
Black suede belt with gold buckle: Topshop
Silver necklace: Diva
Black suede block heels with gold trimmings: Topshop
Black studded bag: Miu Miu
And someone in the Hoe household went for a makeover recently!!! And she is shy.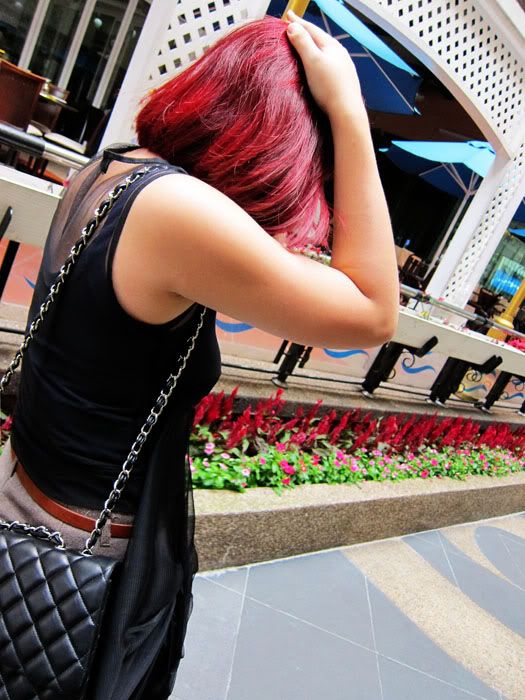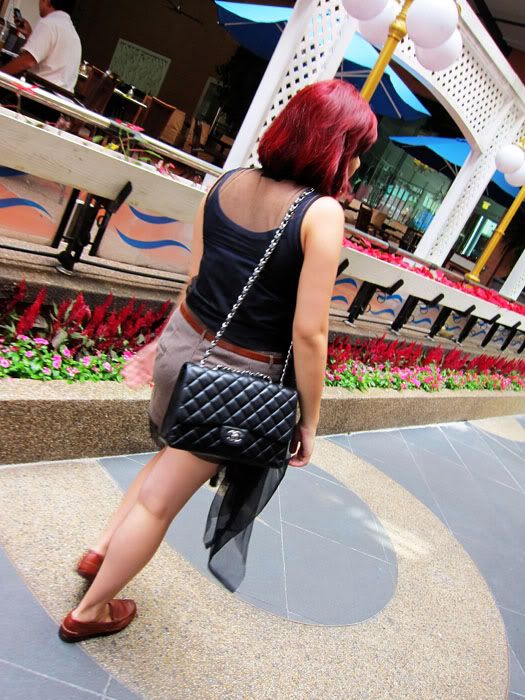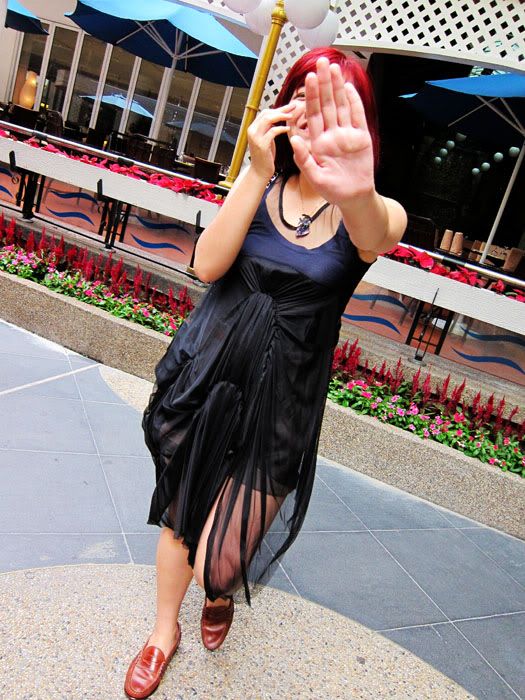 I am just amazed at how she managed to avoid getting her face capture in
every single one
of my pictures! I hereby conclude that she is a superhero. Or at least a master in disguise.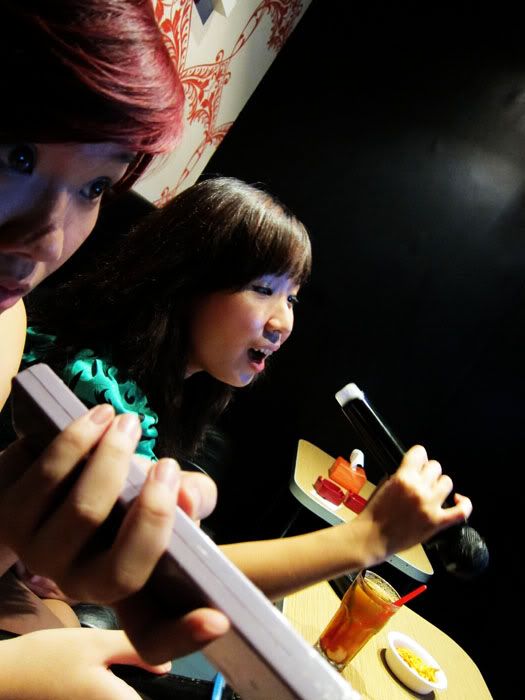 I was dreaming 'cause my sisters were singing some Taylor Swift's song (not my cup of tea, especially after singing it during my weekend karaoke rendezvous), and suddenly one of my favorite songs came on.
I sat up with a start, "MY SONG! MY SONG!", and grabbed the mike....
....at the wrong end. HAHAHAHA.