This post is way overdue, but couldn't be more apt now!
As the date of the Chicpop Street Market draws closer (it's
this
coming Saturday, people!), it only seems suitable that I put up some pictures from the
Leftblock sale
that I participated about a month ago!
*pretends that the reason why I've been procrastinating the post is 'cause I was waiting for a perfect opportunity and not out of laziness*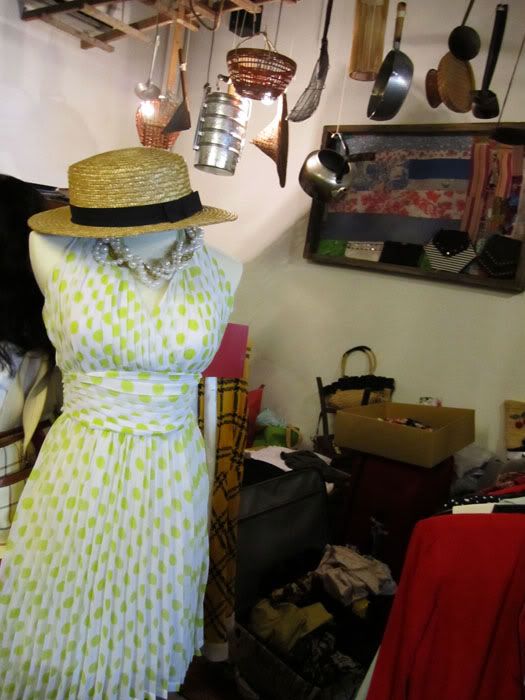 This is our cozy shop area!
Michelle
was tres sweet,because she knew that not only was Jing and I sharing a booth, we also were bringing truckloads of things for sale, so she arranged for us to have the living room area in her
restaurant
! Living room area = much more space, and we are ever grateful for that! :)
Customers in action.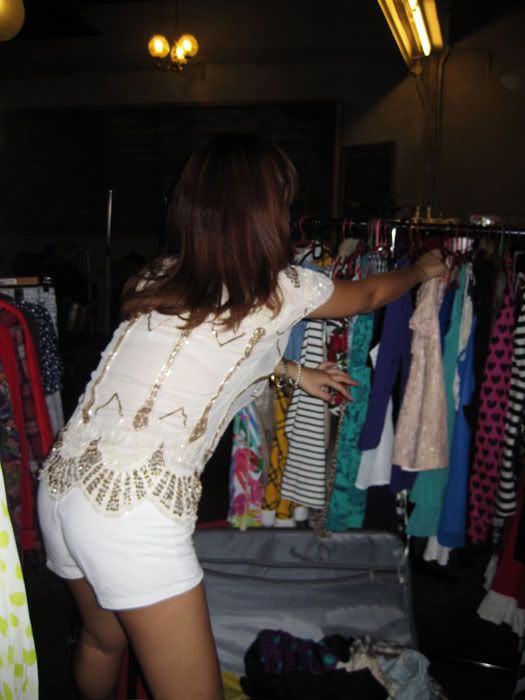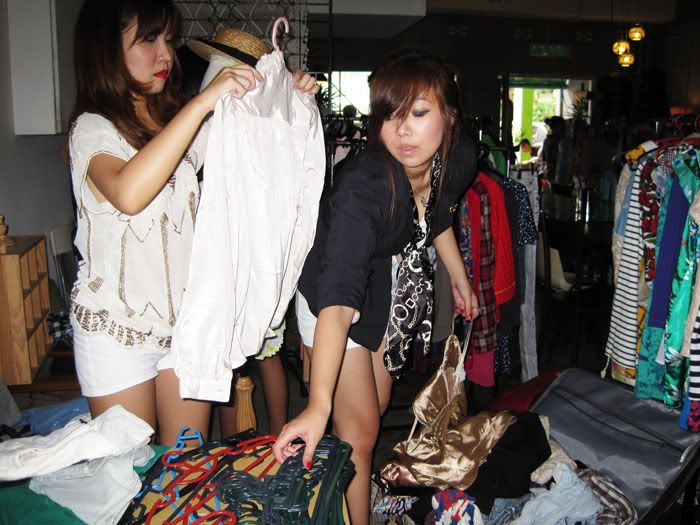 Jing and I in action.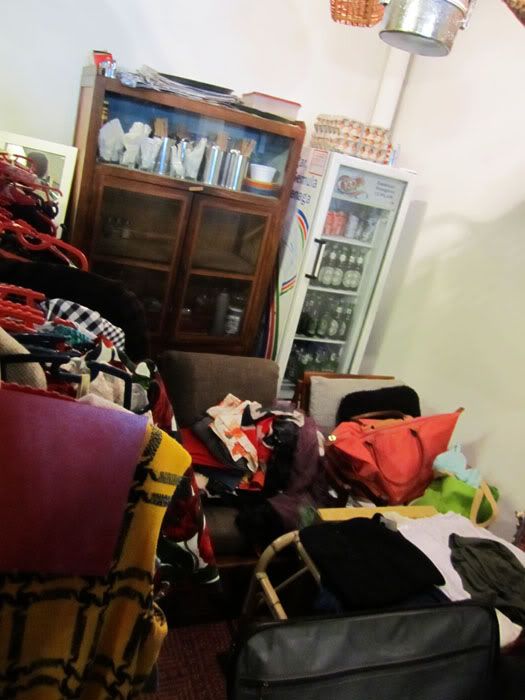 The amount of stuff we brought...
We had a full rack of clothes, a basket of 'budget buys' (items below RM15), and a suitcase of goodies for people to rummage through! That's excluding boxes and hangers of accessories. ;)
Leftblock was definitely a huge success! If you'll see later from this entry, we didn't take much pictures-- we were that busy! I think for a good whole 3 hours we just had streams and throngs of customers to our area, we didn't even have any space to stand! Our sales area has some decorative pots and pans hanging from the ceiling, and at one point Jing and I considered hanging from the ceiling just to make way. -____-
It was stressful and exhilarating at the same time, chatting with customers, catching up with friends, making recommendations for potential sales, and watching our goods like a hawk-- apparently someone stole something from another vendor! Tsk tsk.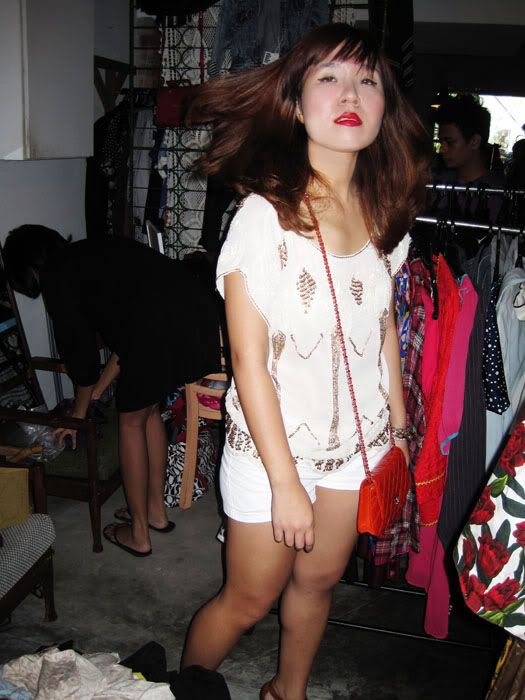 My million dollar wind-in-the-hair shot, haha.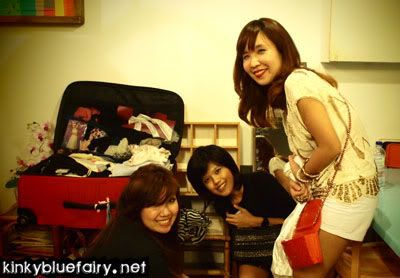 Picture credit to kinkybluefairy.
With our neighbouring vendor,
Eka
.
We were so busy that we didn't even get to talk to each other till the
end
of the sale! Literally from the moment we arrived we were busy setting up our area (customers were already browsing through around late 10am, when the event was supposed to start at 12pm!) and dealing with customers without even a minute to catch our breathe, phew.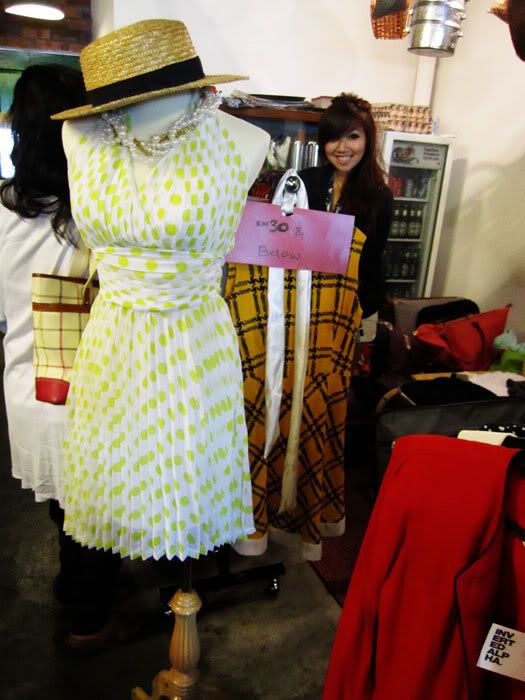 My two trustworthy partners for the day-- Jing and Manny!
I got a mannequin for the day, which is ingeniously named as... Manny. The name has a deeper meaning than that though! Y'see, my pet name at home is Manny, haha.
By the way, I placed Manny in our study room after the sale, and there was one night my mom came home late and got a fright by Manny standing in the dark (imagine a white silhouette against the moonlight), HAHAHAHA.
Outfit: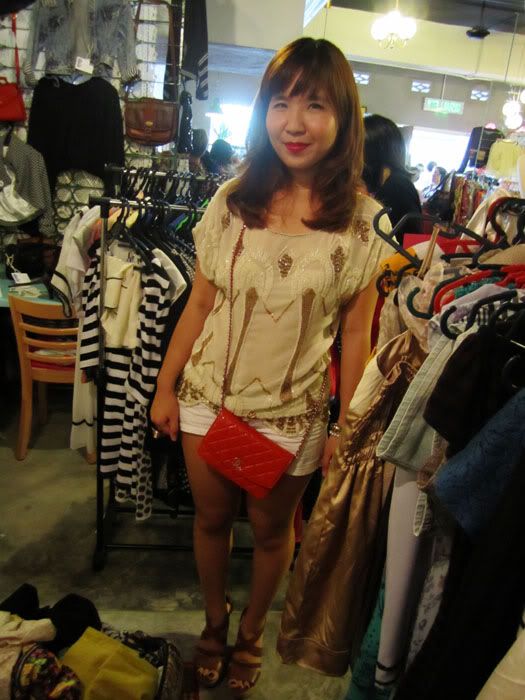 Cream beaded chiffon top: Miss Selfridge
White shorts: Cotton On
Rings/ Bracelets: Assorted
Tan leather clogs: Steve Madden
Red patent slingbag: Chanel
The top was a wise choice! I got so many compliments on it that day. :) Though I will have you know now that's a burden--literally, because the top is so heavy from all the beadwork!
Brought along the small Chanel bag 'cause I needed a small bag to keep the cash. I am contemplating using a fanny pack for this Saturday's Chicpop event-- my mom has a gorgeous Louis Vuitton pony hair one. However my inner voice is telling me a fanny pack is a fanny pack, haha. I will keep you updated on that one.
Don't forget, people! This Saturday (22 Jan) at Jaya One, starting from 12pm!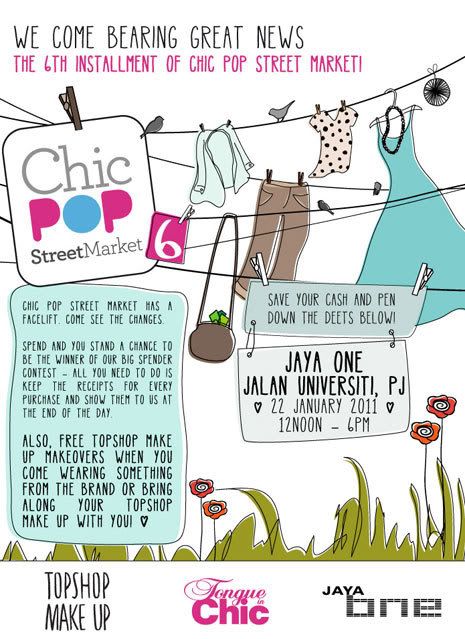 And please please, do say hi, it always makes my day! :)