Click
here
to join my giveaway. :)
Don't mind my deceptively suggestive title, heh. Just a fast entry,'cause I am kind of busy over this weekend!
Pictures from, err, last year, (literally) right after I came back from Korea. On the day that I touched down in KL (after a 10-hour transit in HK, mind you), my parents insisted on bringing me out for a long overdue family dinner.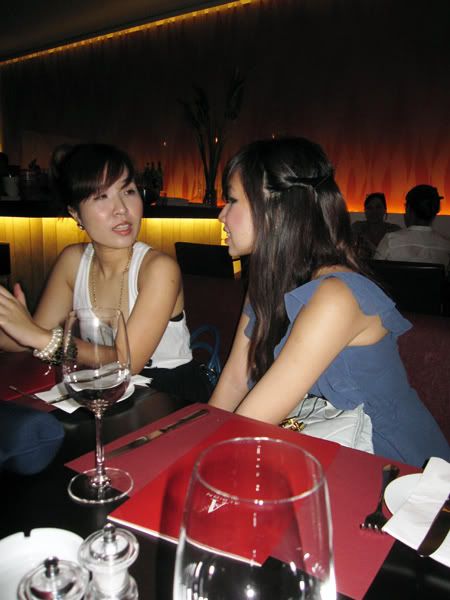 Catching up with Jing--sharing with her all my Korea travel tales!
If you ever get lost, just look for my face... You'll be sure to find it.
'Cause it's so big wtf.
Showing my mom the videos of the live octopus I ate (
*click*
)! HAHAHAHA look at my mom's reaction! And my dad just acted macho and said "that's interesting", haha.
Warm buns with some tomato/sambal-like dip! Who would have thought they would go so well together.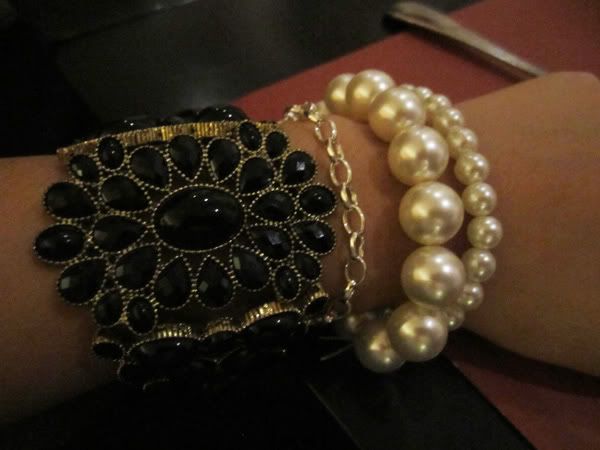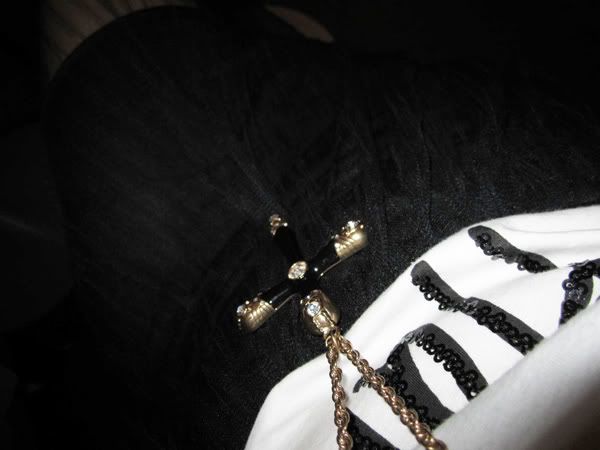 Black jewel bracelet: Jing's/ Silver bracelet: Thomas Sabo/ Pearl bracelets:Random/ Black bejeweled cross: F21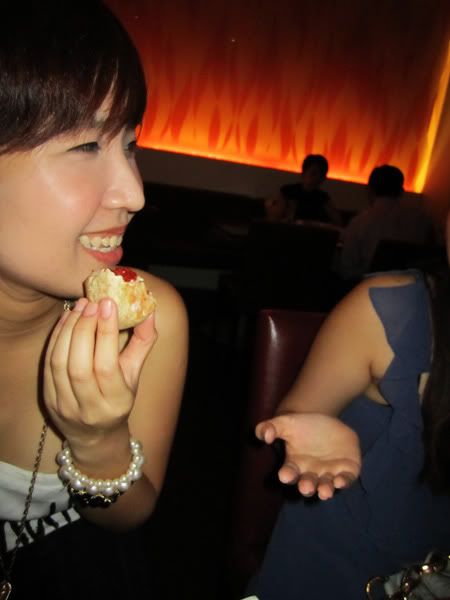 I suspect here Jing is asking me to give her some of my bun. The one in my hands, not the one on my posterior.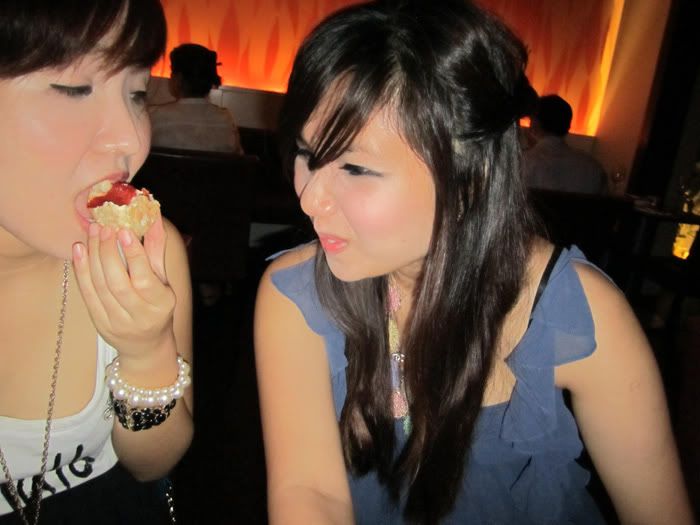 AHA! I knew it! Greedy little monster. Check out my cocky expression--"ne ne ne bu bu", hahaha.
By the way, all these pictures are taken before I got my Canon S95. They do not look as nice as the pictures in my newer entries right? :/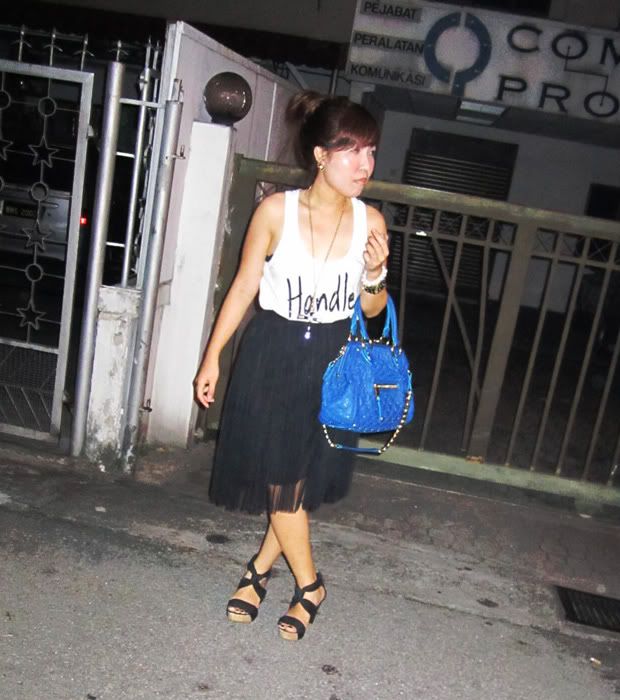 I was trying to snap some outfit pictures, but sadly my efforts were interrupted by a bunch of gawking Indians.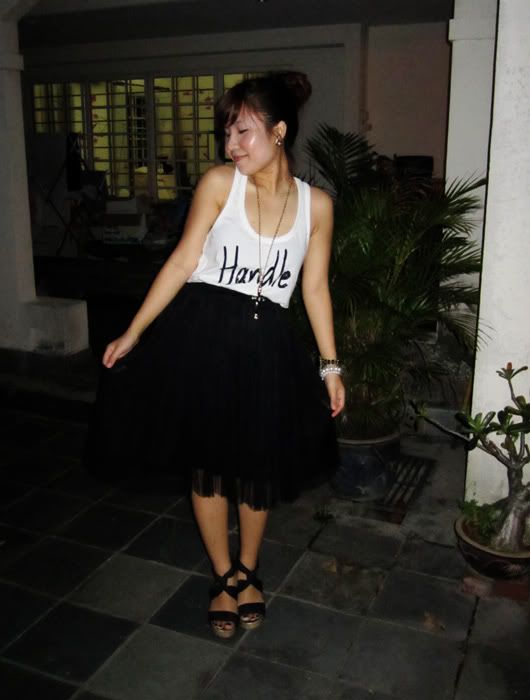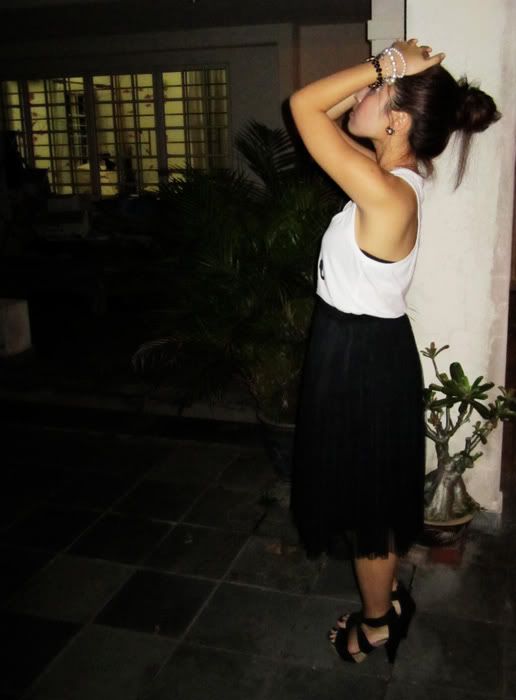 So I had to do it in the comfort (and safety) of my own home then.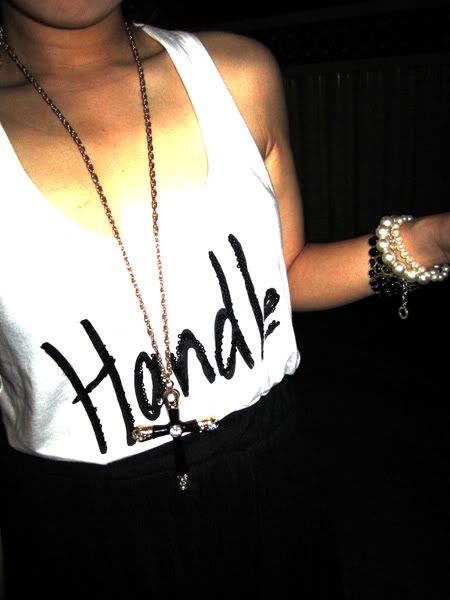 My tank top says "Handle with care". But since the top was tucked in, it hid the rest of the words, so I looked like I was declaring that I'm a door knob or something.
Sequined 'Handle with care' tank: Miss Selfridge
Black pleated tulle skirt: Holiday in Korea
Black tie-knot clogs: Zara
Bag: Marc Jacobs Stam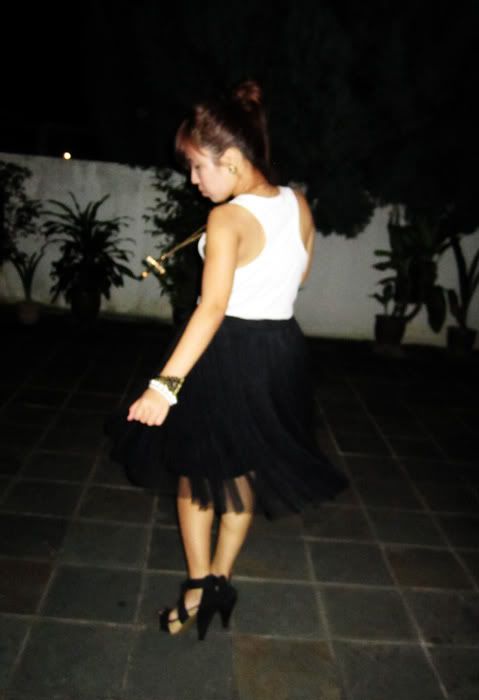 I could never resist twirling when I wear tulle. Never.