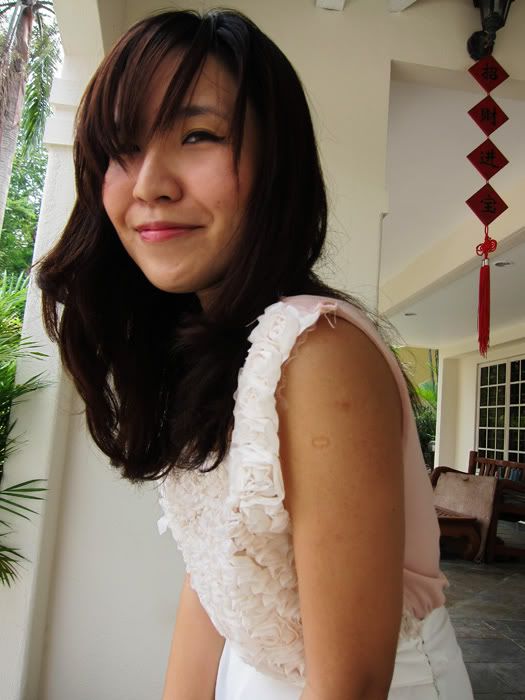 I am not sure whether it's only me, but for Chinese New Year I always gravitate towards colors in the red family, such as reds (duh), pinks, tangerine...
For this (very hot) day of CNY house-visiting, I settled for a pale pink shade. Light,soothing shades like that cool me down, if it makes any sense. :P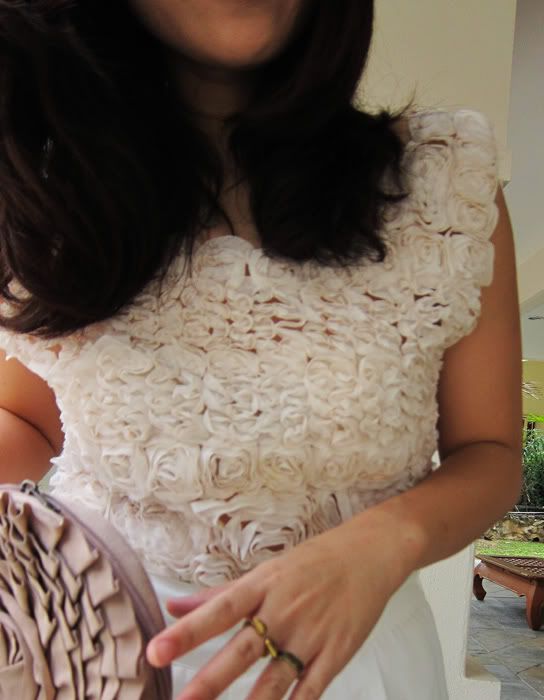 A closer look at my pretty rosette top. :) I wore it with a pair of Chloe-inspired white scalloped shorts that I don't wear often enough.
To suit the breezy, easy look I was going for the day, I went with very delicate accessories: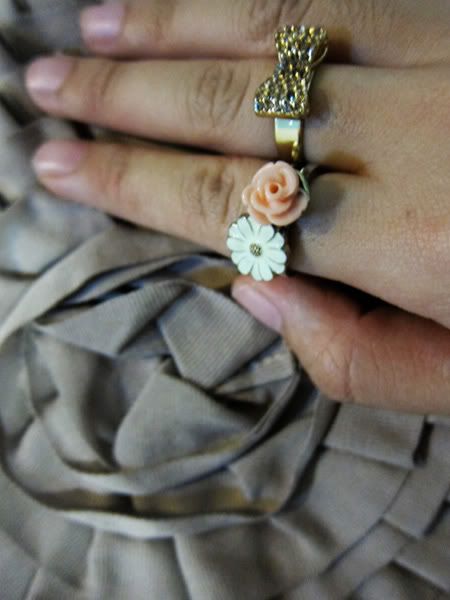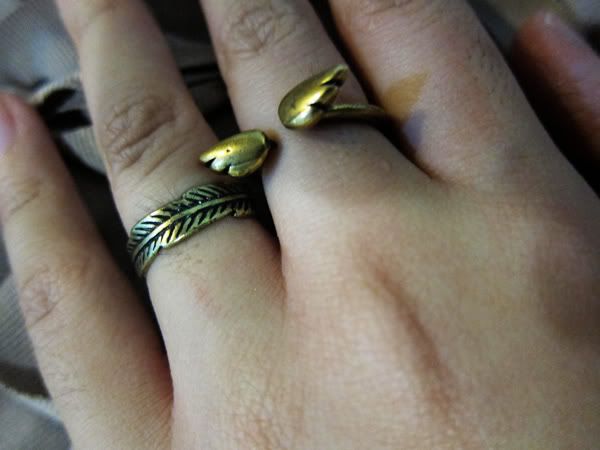 The necklace is a vintage find that I got in Australia couple of years back. It has tiny dried flower petals in the pendant, and it is such a tiny, delicate, beautiful piece of jewelery. I've always have a soft spot for vintage jewelery. Again, another item that I don't use often enough.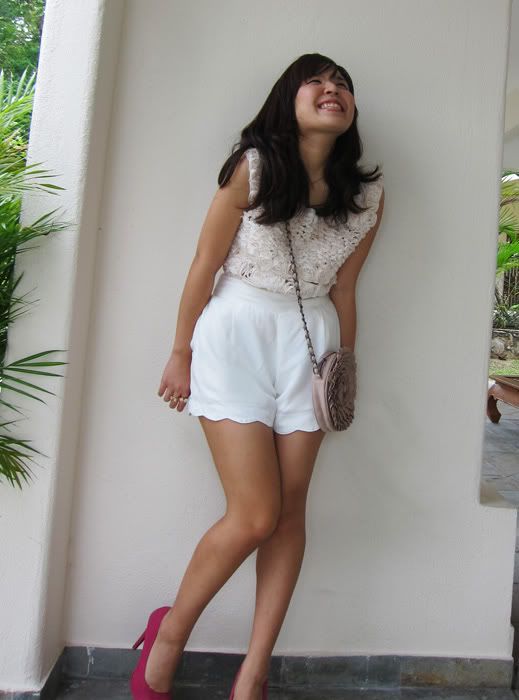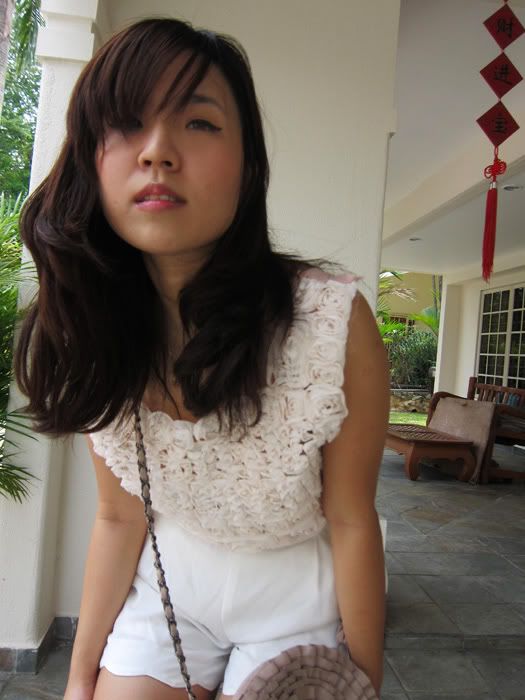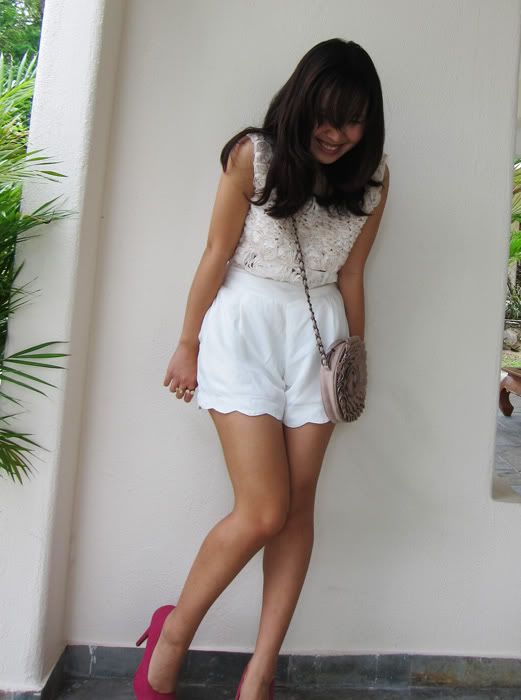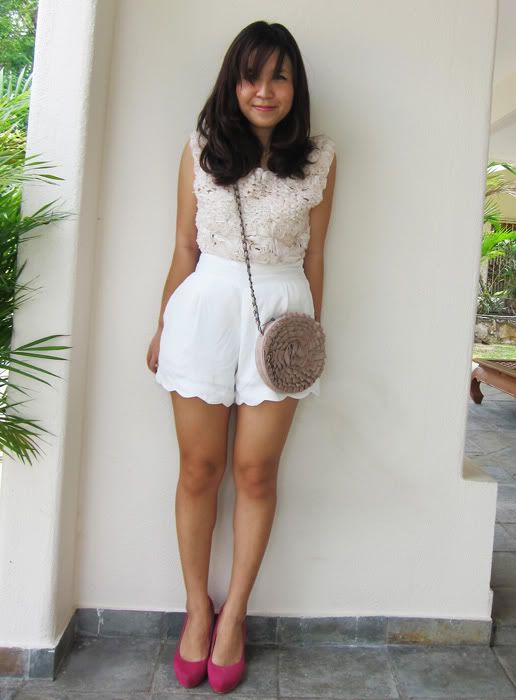 Pale pink rosette top: Holiday in Bangkok
White scalloped shorts: Baci
Vintage flower pendant necklace: Thrifted, Australia
Matte gold leaf/ wing rings: Holiday in Korea
Stacked floral rings: Miss Selfridge
Gold diamante bow ring: Holiday in Zhuhai
Velvet fuchsia pumps: Holiday in Zhuhai
Dust pink rosette slingbag: Topshop
Happy Valentine's Day to everyone! Everyone must celebrate, 'cause I believe all of us have someone who loves us, or someone to love. :D
And oh oh oh! I've started my Twitter account! Follow me on Twitter
here
. :)