Remember the
Domokun bag
that I bought, which I swore that I would use it? :P
TADA!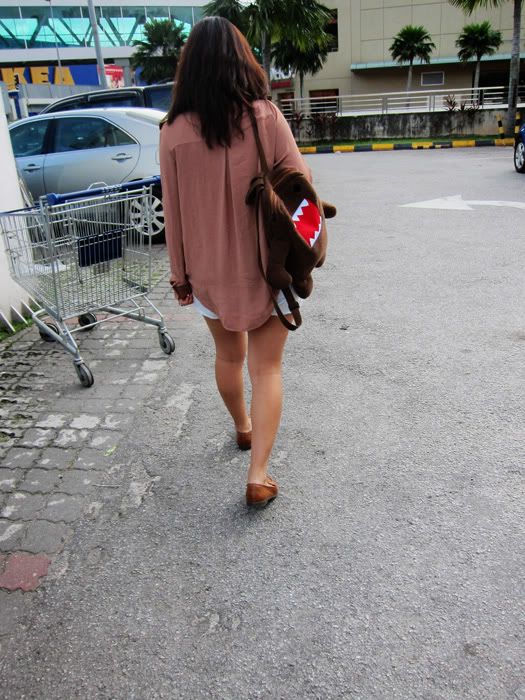 Every girl needs a trusty backpack, heh.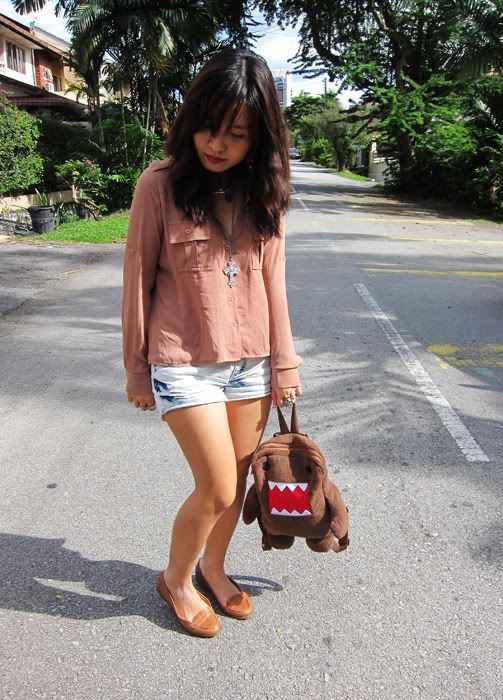 I love this shirt! It has a bias hem, so it is short in front, and long at the back... Love at first sight! :)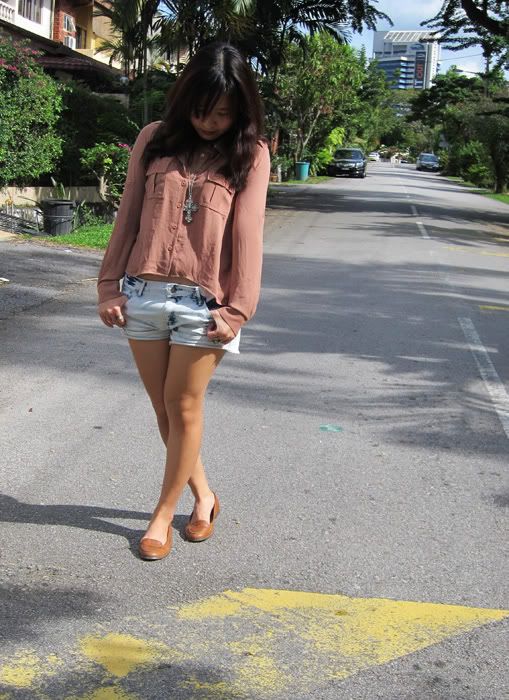 A very simple outfit because we were going to do groceries for our reunion dinner 2 weeks back.
Blush chiffon shirt with bias hem: Holiday in Korea
Frayed faded denim shorts: Cotton On
Tan loafers: Aldo
Bag: DOMOKUN!!
Hehe
Accessories for the day: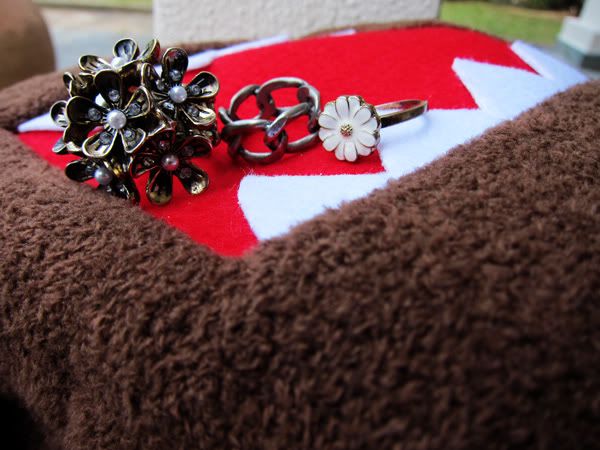 Flower bunch ring: F21/ Silver chain link ring: Holiday in Korea/ Daisy ring: Miss Selfridge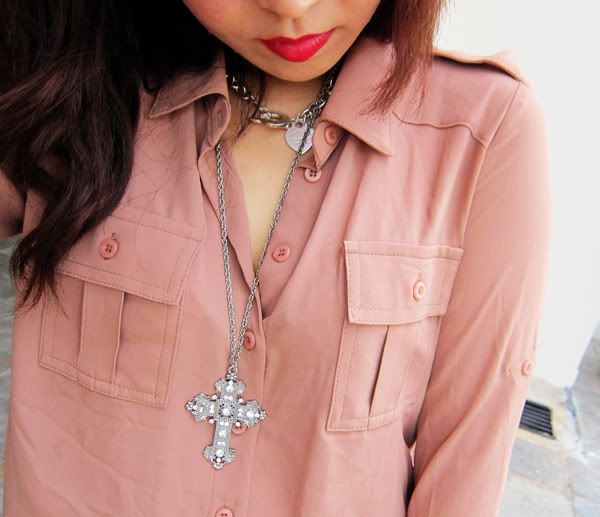 Silver heart toggle necklace: Tiffany & Co./ Silver cross: F21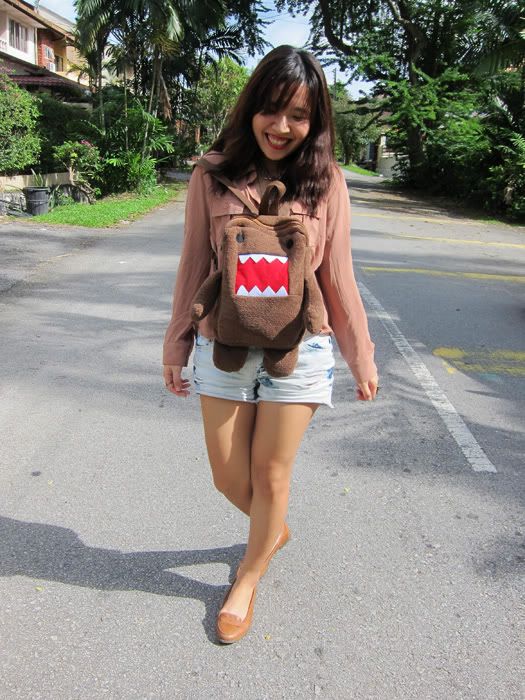 My sister wouldn't let me go without carrying my bag like a
kangaroo
dork, hahaha.
A few more pictures: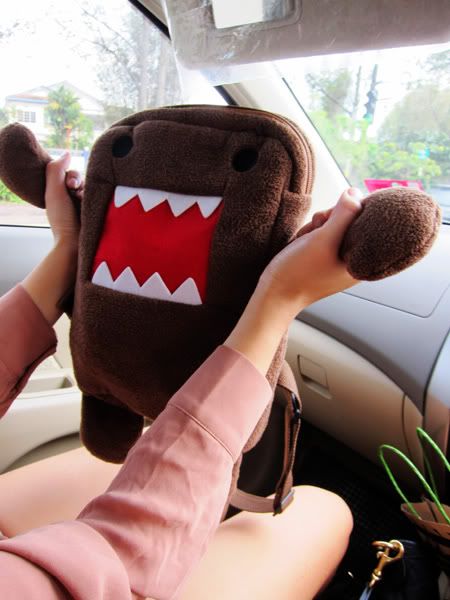 By the way, I have good news! Sometime ago I posted
this outfit
, and loads of you emailed me asking me about the shirt I had on: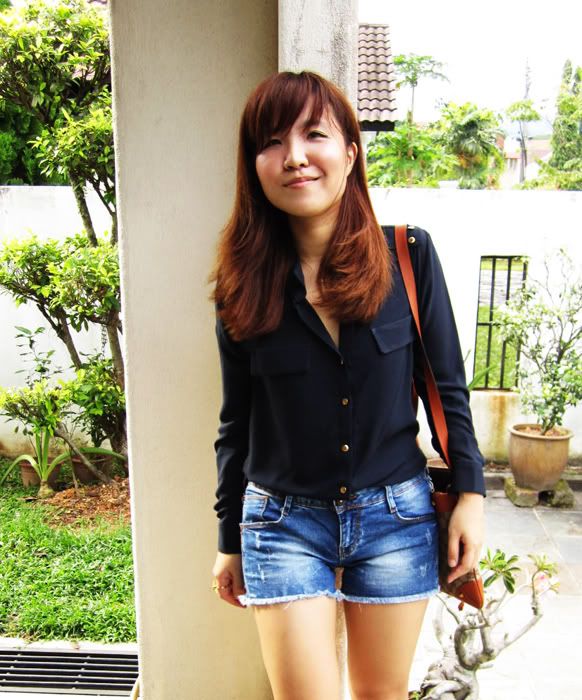 I only have one piece of that shirt, but lucky for you guys, I have a few pieces of the bias hem shirt I was wearing with the Domokun bag! :)
I have them in: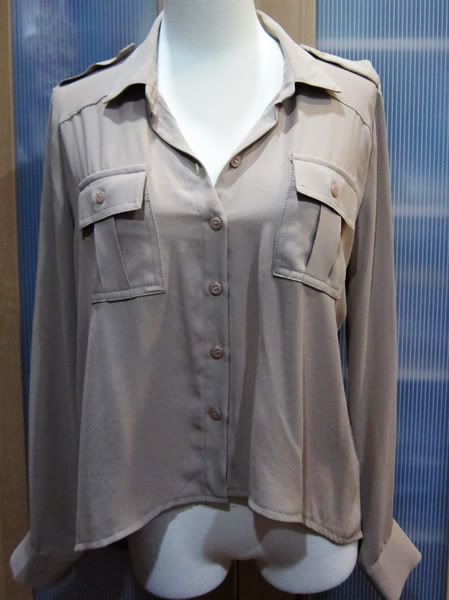 Nude
Black
Olive green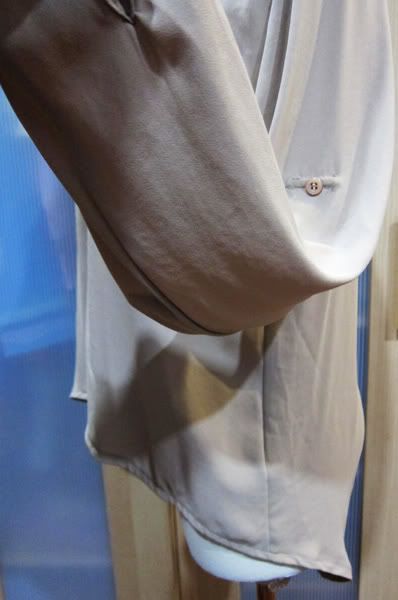 Button at the forearm for times when you roll up your sleeves/ the lovely asymmetrical hemline that I can't stop raving about
Back view.
They are all
MADE IN KOREA
, and made of chiffon. I love that the shirt can be left hanging out for the flowy bias hem to be admired (hehe), or it can be tucked in to be a smart-looking streamline shirt-- so versatile!
I love all the colors--very basic colors in my opinion. Trust me, it took me ages to decide on which color I want to keep myself. At one point, I was thinking to myself, fuck this shit, I am keeping them all for myself. They are such great basic shirts which I can foresee myself for many years down the road! But in end, I had to be rational and settled for the blush tone one because I already have chiffon/ satin dress shirts in black, nude and olive green. Boo.
They are going for RM99 per piece, please drop me an email at crescent_masquerade[at]hotmail.com if you are interested! :)
Follow me on Twitter
here
.