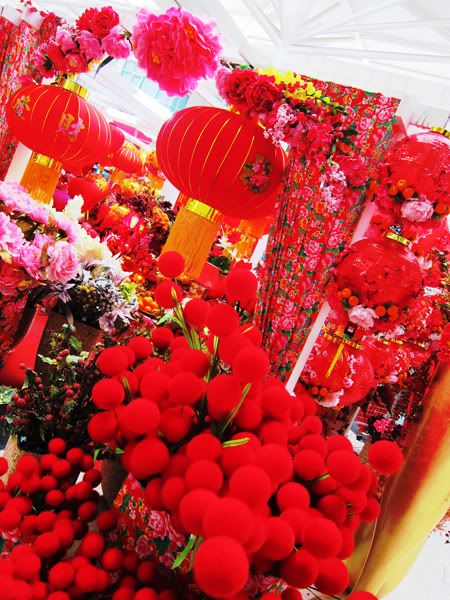 Decided to post up some more festive pictures for the Chinese New Year season! For myself, one of the best parts of CNY is definitely having my friends (who are overseas) back home. The other best part of CNY is
ang paos
. :P
This outfit picture was taken in end January? Guess I was already in the mood for CNY. :P
Which is your favorite mall CNY deco this year? I think one of my faves would be Mid Valley's.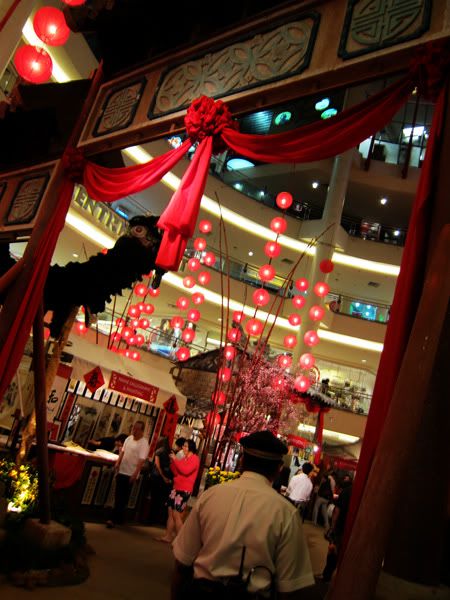 They have this village theme going on, with lots of huts, lanterns, bamboos... Very quaint and tasteful and the same time, quite unlike the usual gaudy deco that I associate CNY with!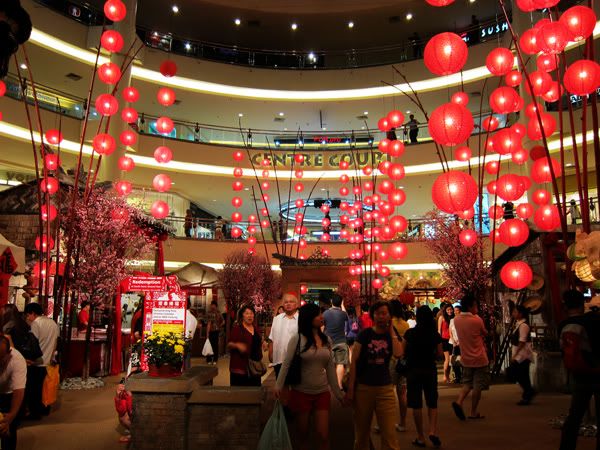 I just realized I am fascinated with shiny baubles! Figures why I am captivated by disco balls and Christmas ornaments. :D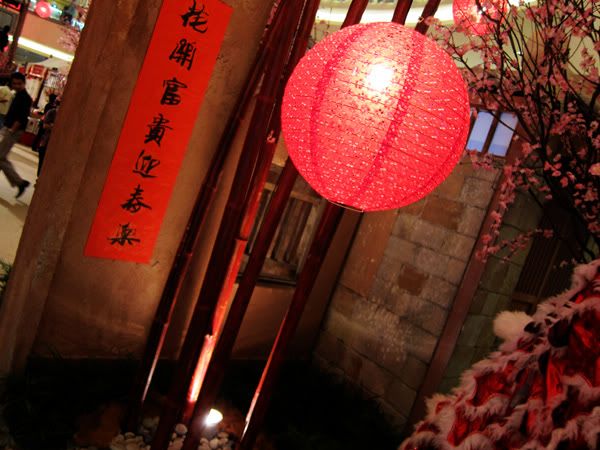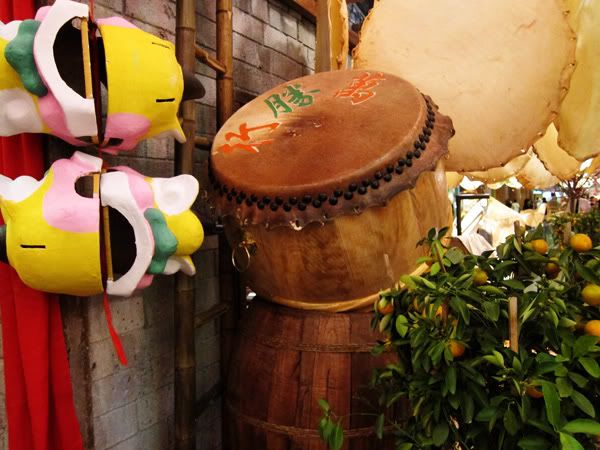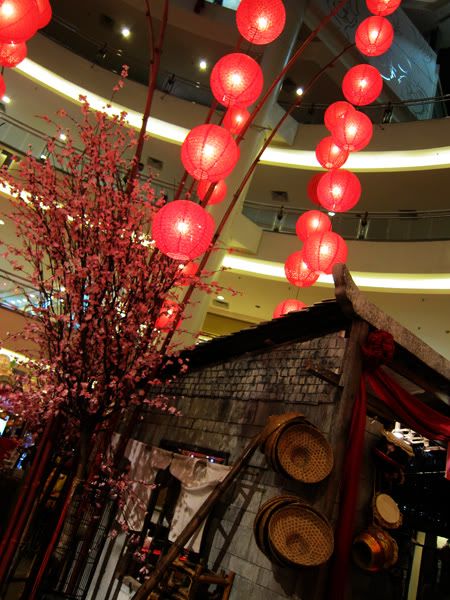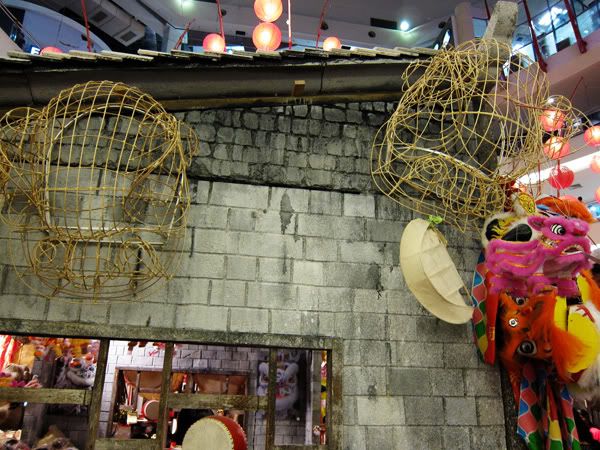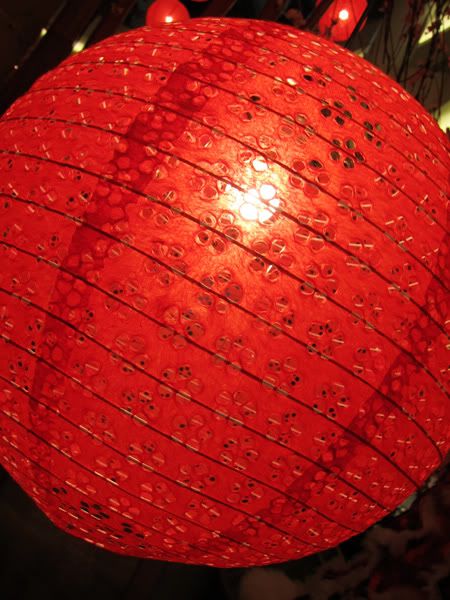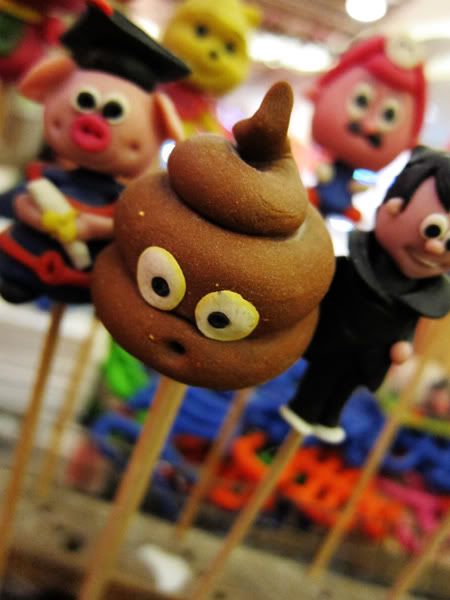 I wonder how festive are this, by the way, heh.
My fake CNY outfit: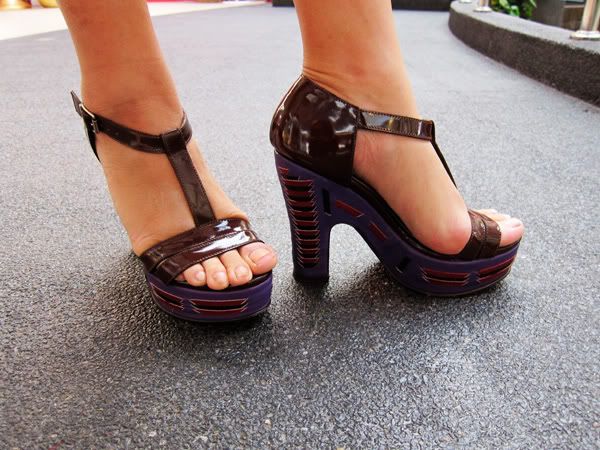 Debuting my new Marni heels! :D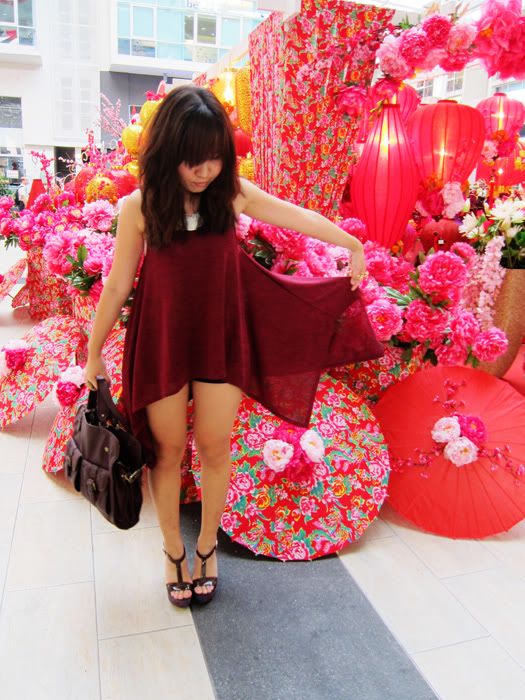 I am obsessed with all things asymmetrical hem now.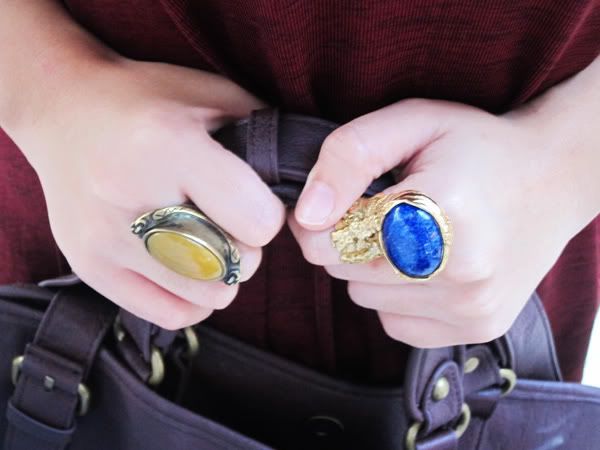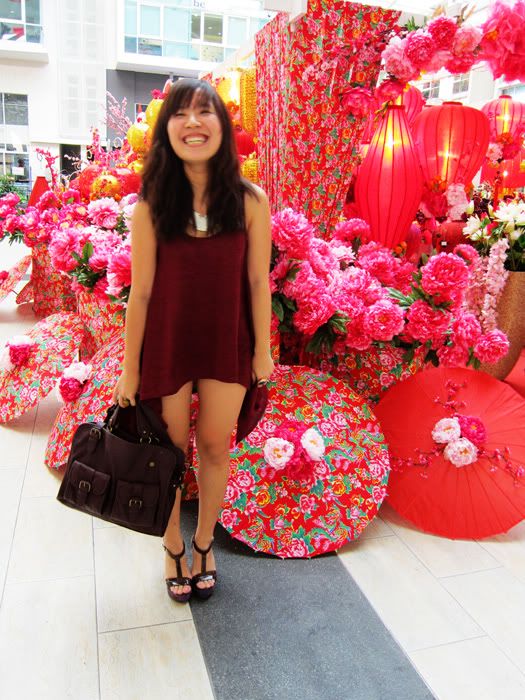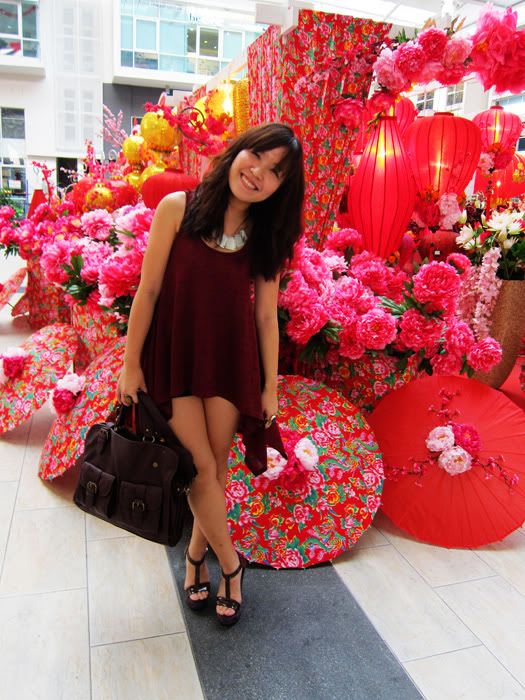 Metallic maroon bias hem knit tank: Topshop
Black shorts: Cotton On
Silver disc necklace: Diva
Rings: F21/ YSL
Patent wedges with woven details: Marni
Burgundy messenger bag: Zara