Update:
I forgot to mention that the rings are adjustable, so it'll fit everyone! :)
Also, I've one last piece of the chiffon bias hem shirt in black
here
, go check it out!
Hi guys, I've another giveaway! This time it's two
unicorn
pegasus (
hehe, a reader corrected me
) rings which I scored overseas sometime ago...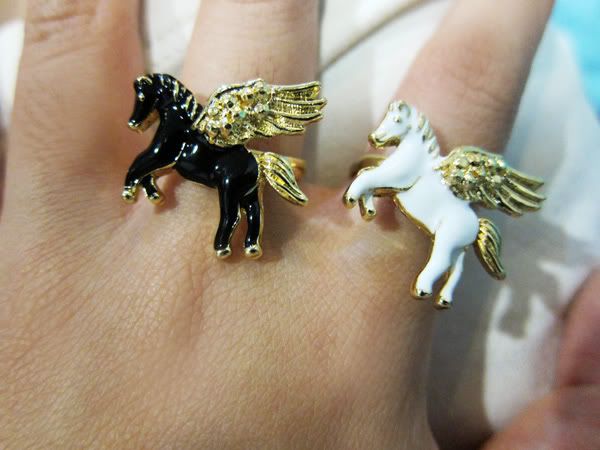 The consequence of using a semi-pro camera is that your hands flaws are captured and

magnified

.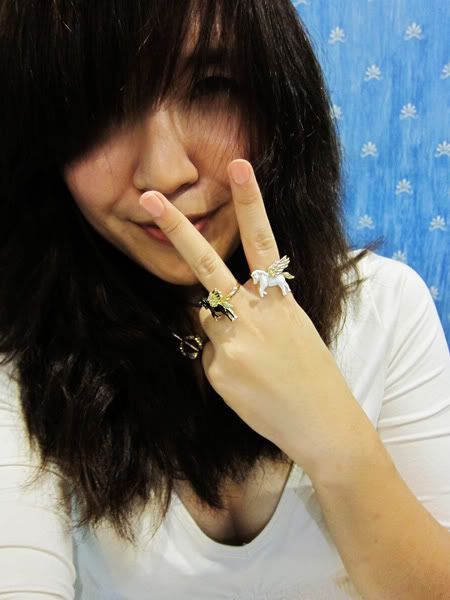 Like I've mentioned recently, I've been thinking of revamping this space for sometime. If you notice, I've tweaked my layout slightly, instilled bigger images etc. I also desperately want to change my header, and I do sort of have an idea of what I want... But more good changes should come and will come, and now is as good as anytime to ask for your thoughts! :)
Just drop me a comment in this entry on ways to improve(such as layout, content, pictures etc.), things you want to see, even layout/ header ideas (
though I have a vague concept, I'll still be happy to hear of any ideas
), or something as menial as the color scheme of my next layout! The two best comments will each get to take one of this whimsical ring home. :D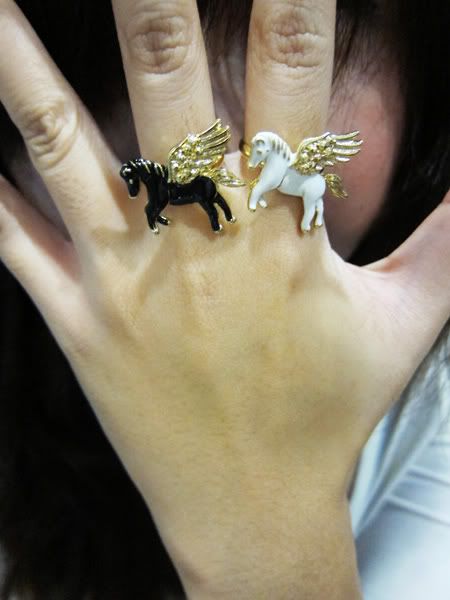 My blog is one of the areas I would like to make positive changes, as I'm really trying to make each avenue and aspect of my life bigger and better. :) So thank you in advance if you are going to gift me with some invaluable suggestion, and a big sloppy kiss to each and everyone of you for the journey thus far!
Comments will be closed at 12am, 3 March 2010.

PS: Only constructive comments (constructive criticism welcomed) will be in the running! All other comments will not be entertained because I enjoy power trips wtf.