Remember to join my giveaway
here
! :)
And thank you for all the suggestions, I have already implemented some already, such as reducing the number of posts in an entry. :P Thank you, and keep them coming!
Finally, onto the last day of our Hong Kong/Taiwan trip! I am actually eager to finish this up, 'cause I still have pictures from Australia (3 weeks worth), Seoul, Singapore, Bangkok, Sepang Gold Coast...
*revs engine*
Checking out of the hotel.
We know MAGIC! We came with 5 bags and left with 13 bags!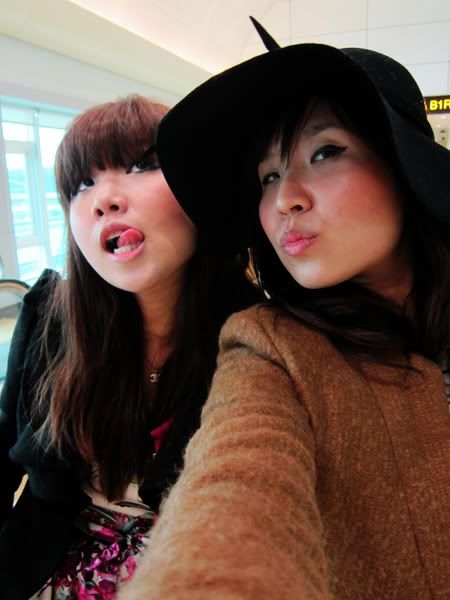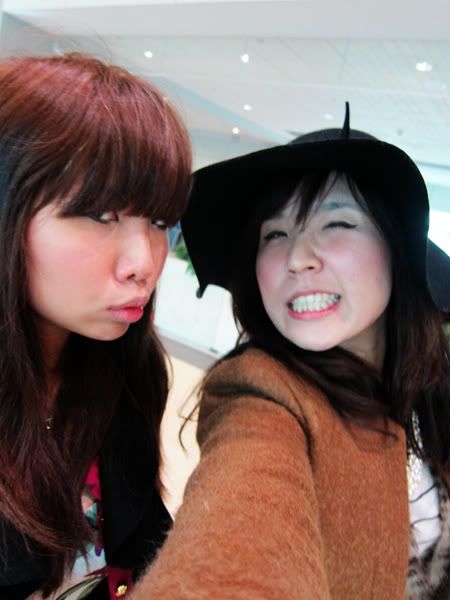 Camwhoring in the airport to avoid the duty of carrying the hand luggage bags.
ps: I kind of like the little horn coming out of my head--it's actually the bow on my floppy hat. :P
Duty-escaping to no avail. Teeny got acrylic nails done (Jing and I chose shopping + ugly nails), and my mom forced us to do everything for Teeny so that she wouldn't damage her nails.
"Help Ting carry her bag"
*oooof 7kg bag falls into my hands*
"Ting, come, you hold this bottle of orange juice, let your sister take the heavy things "
-__-
DIRTY TRICK! Next time I'll get acrylic nails too to avoid chores.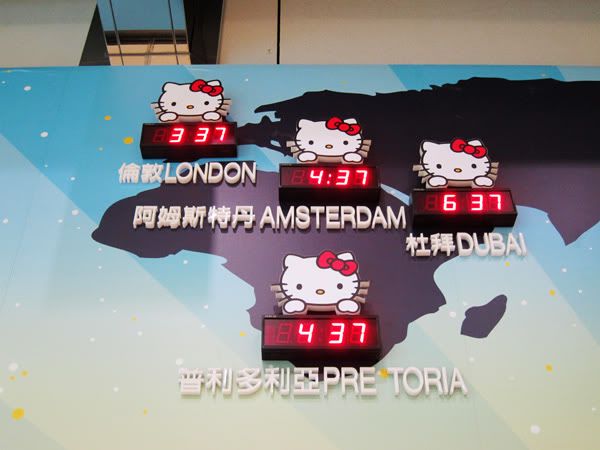 We wondered into the Hello Kitty terminal in the airport! So cute.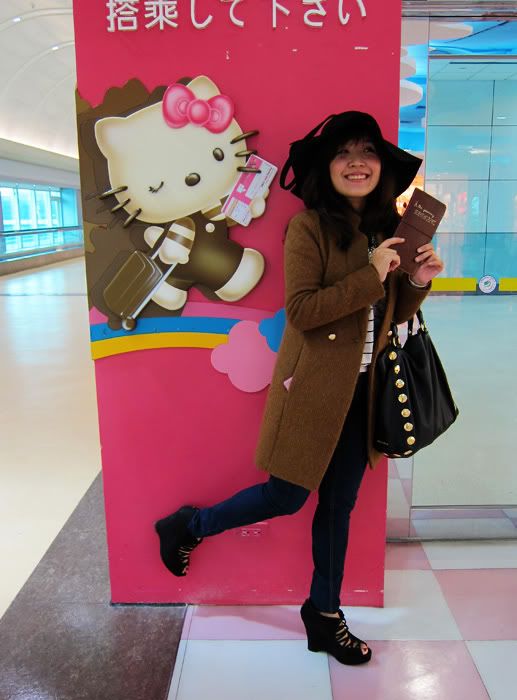 Never have I thought that I would be posing as/emulating a pasty white mouthless cat, but this shows that life is unpredictable wtf.
My legs look skinny here so I post up this picture.
Really, it's not 'cause I like the pink Hello Kitty chairs.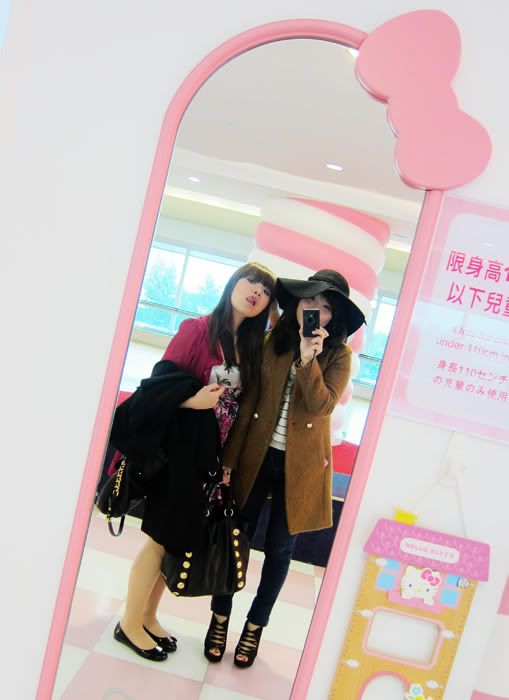 This mirror is quite cute
*grudging*
My sister loves her ITouch more than me. T_T
Outfit: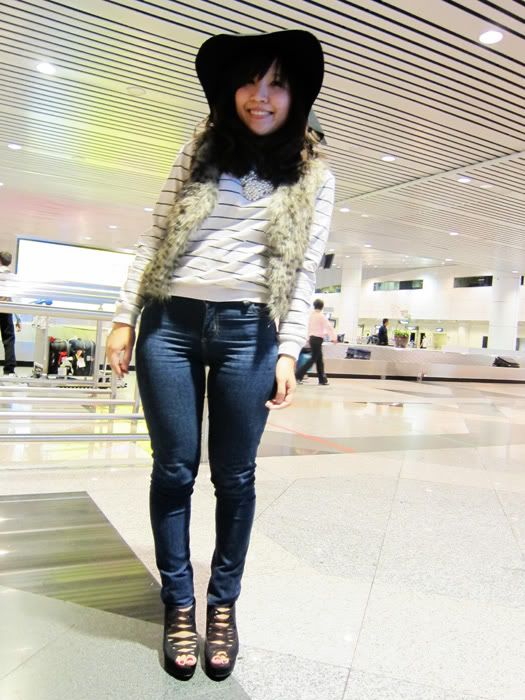 B/W striped sweater: Holiday in Korea

Dark denim jeans: Cheap Monday

Faux ostrich feather vest: Holiday in Bangkok

Camel wool coat: Imported from Korea
Pearl encrusted bib necklace: F21

Black floppy hat: Imported from Korea

Black suede strappy wedges: New Look

Bag: Miu Miu
And now showing you the funniest picture from our trip, a picture that showcases perfectly my family's eccentricity, haha.
My sisters and I all have very sensitive noses-- sensitive to temperature changes, dust etc. It was kind of cold in the plane, so I used the blanket to cover my entire head in order to keep my nose warm while I nap. Since my vision was blocked by my blanket, I didn't realise that my sisters did the same...
Until my mom turned to her side and saw this:
... and started laughing.We flung off our blankets sleepily in unison and cracked up too when we realised what a vision we made. I can only imagine what the passerbys must have thought, hahahaha.