I managed to score a mani/pedi appointment today (after numerous canceled appointments, oops), so this is what I wore: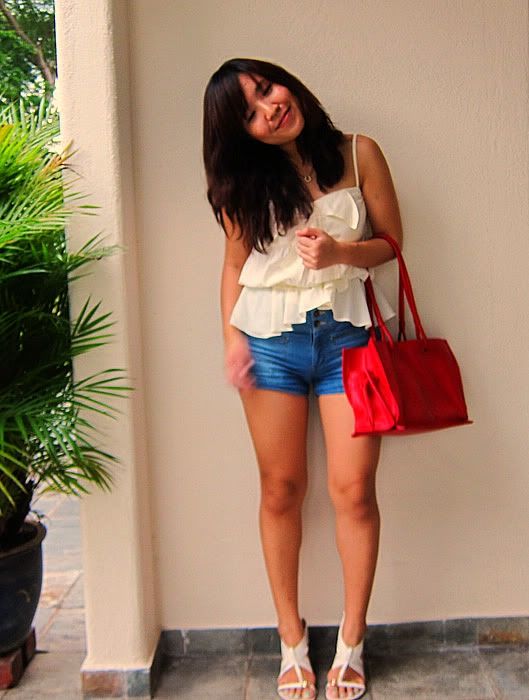 Just a very simple outfit; actually I wouldn't even consider an 'outfit', hehe. The hard part is that I will have to wear slippers/strappy sandals that won't rub against my toenails after they are primped and painted, and as you all know, I'm no fan of flats! (much less flat sandals, sigh)
Anyway, if you've ever wondered what do I wear to
yumcha
or run errands, this is kind of what I will usually wear. If I am wearing sunnies then it means I am not wearing any make up. :P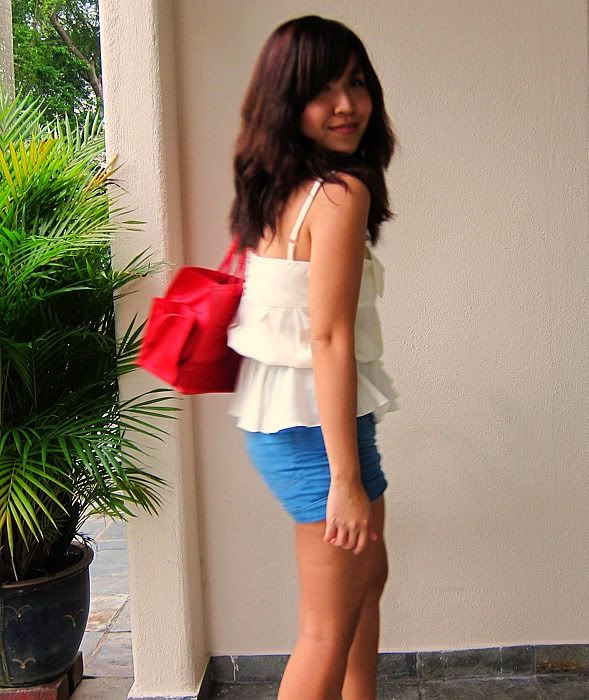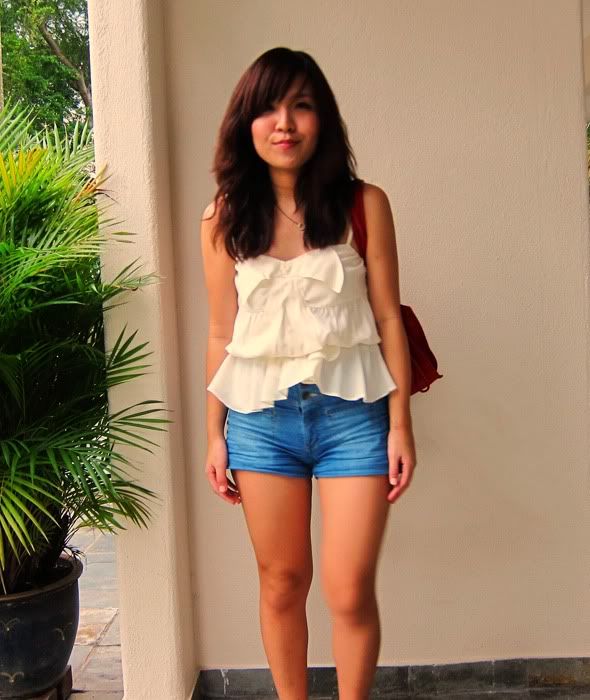 In the spirit of Chinese New Year and all, I decided to borrow my mom's bright red Loewe bag! Adds a pop of color to my otherwise neutral outfit. :)
Some random details of my lazy outfit: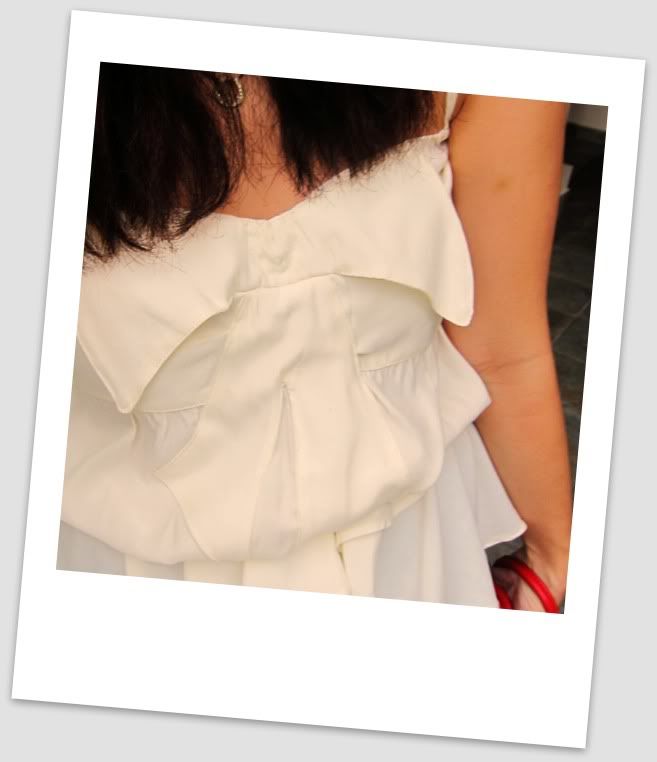 Love this bow top with a bias ruffled hem! Perfect for chilled-out, lazy days.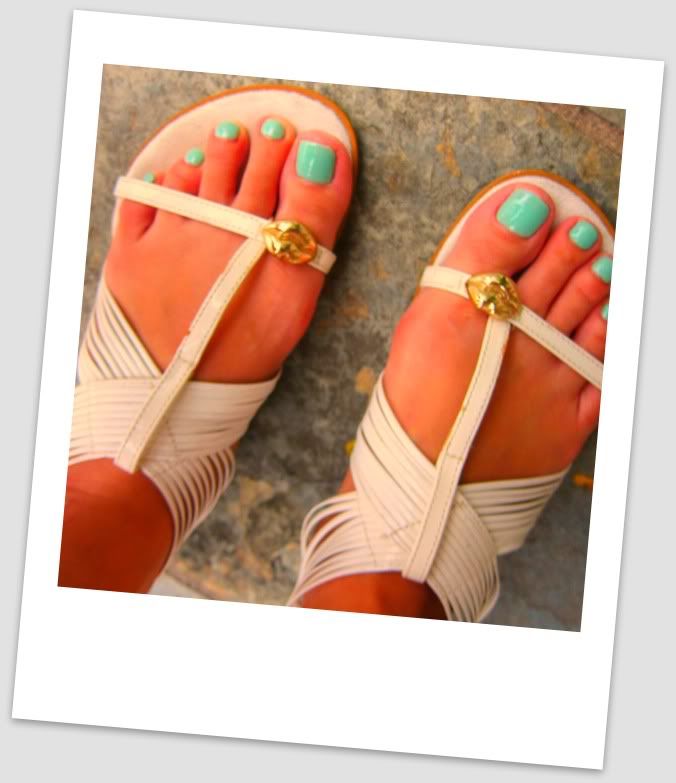 Say hello to my pretty toenails! I wanted a baby blue shade, but this color turned out to be a slight minty shade. Did you noticed the gold lips on these Miss Sixty sandals? Too cheeky. :P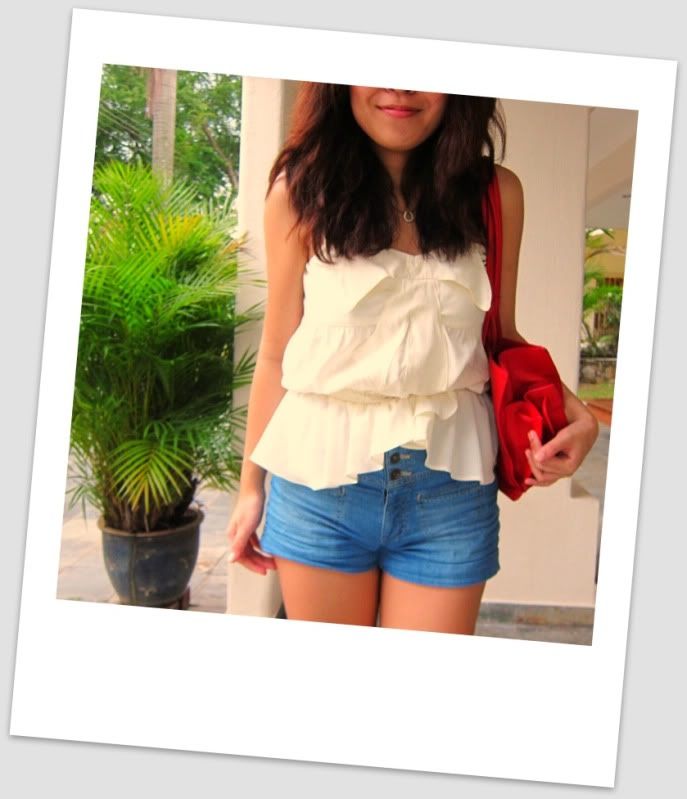 My lost and found favorite necklace at the moment.
Bought it last year, and found it while I was spring-cleaning my room. Been wearing it alone or layering with other necklaces. Horseshoe = luck! :D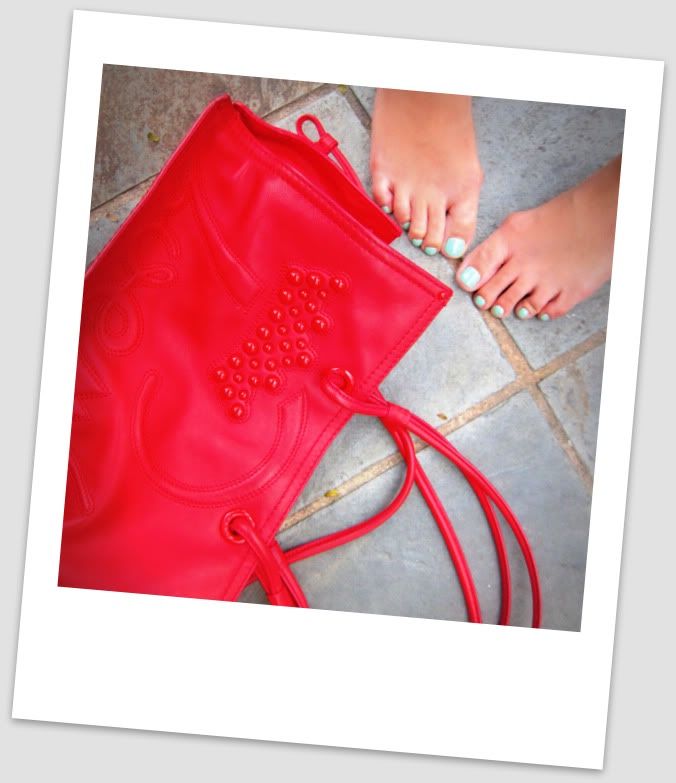 A better look at the bag (AND MY NAILS!). Sorry for the excitement, it has been awhile since I had presentable toes. :P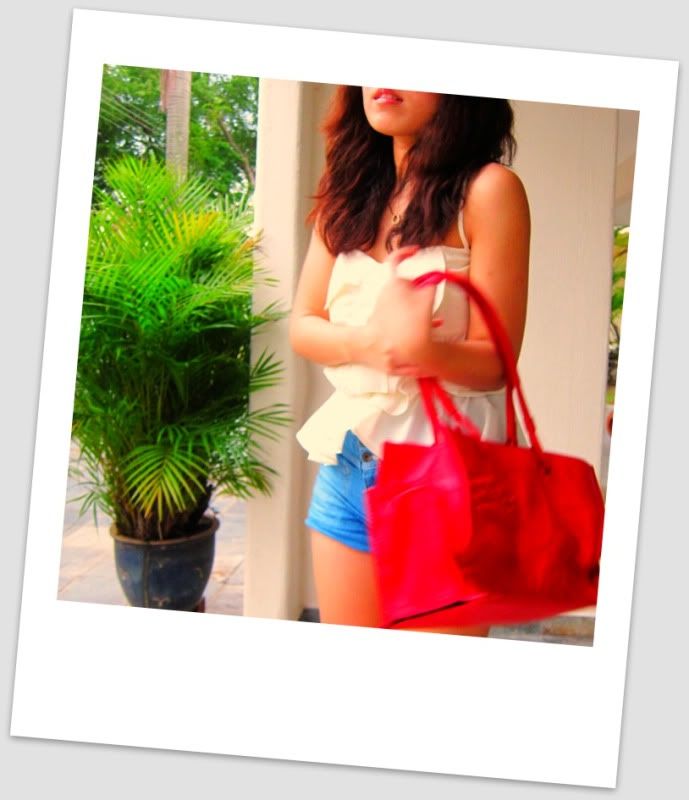 Cream bow top with ruffled hem: Holiday in Bangkok
Highwaisted faded denim shorts: Miss Selfridge
Gold diamante horseshoe necklace: Accessorize
White strappy sandals with gold lips: Miss Sixty
Red tote: Loewe
I've edited my pictures this time... Do you like it? :D