I blame it on the Chinese New Year, but I feel compelled to post up outfit pictures with a dash of red, haha. I really should be posting up my (actual) CNY outfit pictures, but I haven't gotten to upload those pictures into the laptop yet, so (you and) I will have to settle for an outfit worn sometime ago! :P
I felt in tune with my inner child that day. Mickey, I love you!
I love Mickey so much that my first (and last -_-) dog is named Mickey, heh.
I found a bag of accessories which I got from Korea recently-- I thought I've lost them! Been wearing these rings very often. :)
Oops, nearly got banged down by a car!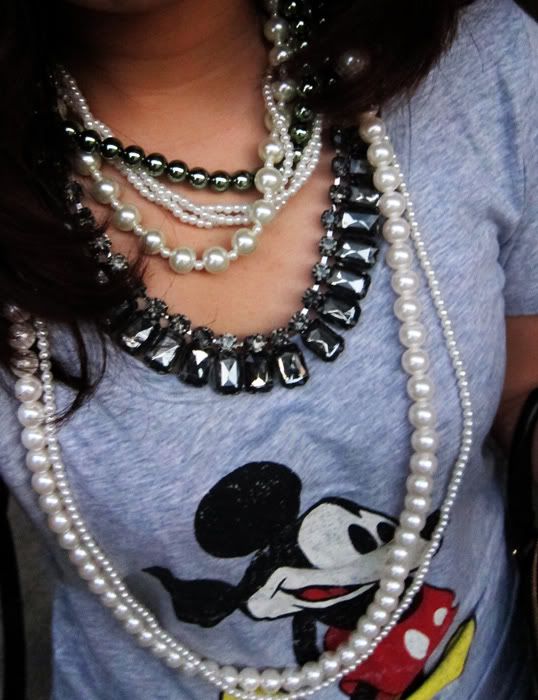 I layered on some fancy necklaces to contrast with the casual air of the entire outfit. Kinda like luxe casual vibe?
Shoes and bags make a woman, hehe.
Gray Mickey tee: Cotton On
Denim ripped shorts: Holiday in Korea
Random layered pearl/diamante necklaces: Holiday in Bangkok
Rings: All from Korea
Red suede wedge booties: Online
Bag: Louis Vuitton
Wore this for a quick lunch with my sisters, as well as an emergency yogurt-grabbing trip. Is it just me, but frozen yogurt is the most amazing thing ever? <3