Check here to see whether you are one of the lucky winners of the giveaway! :)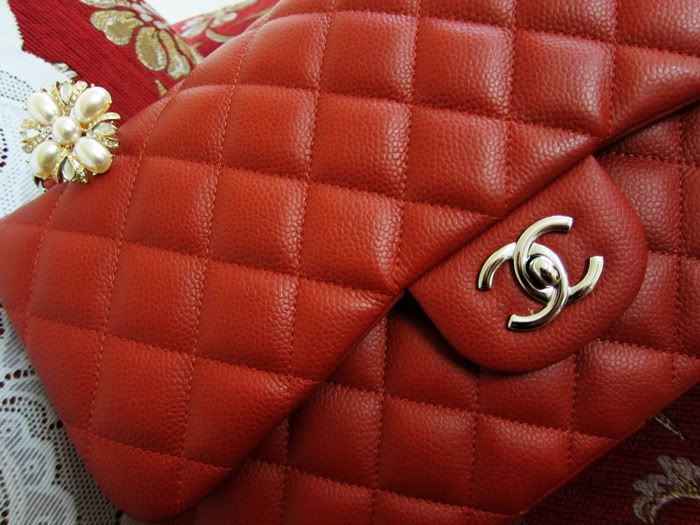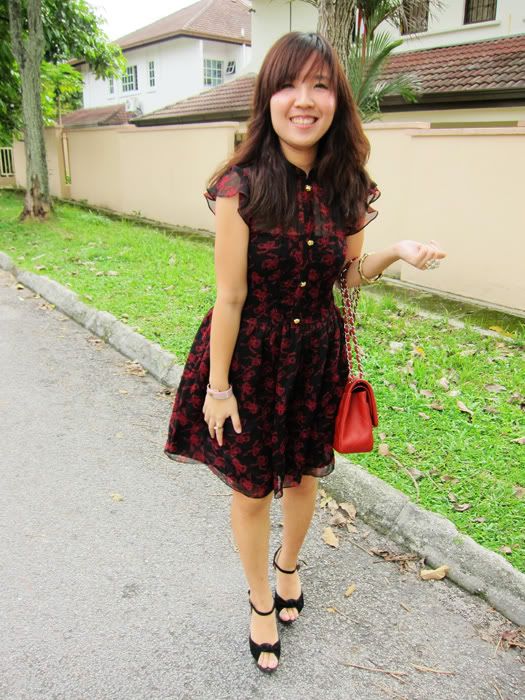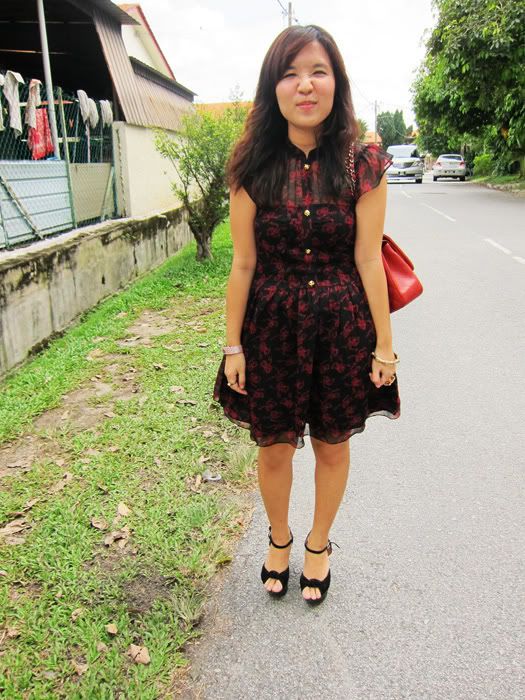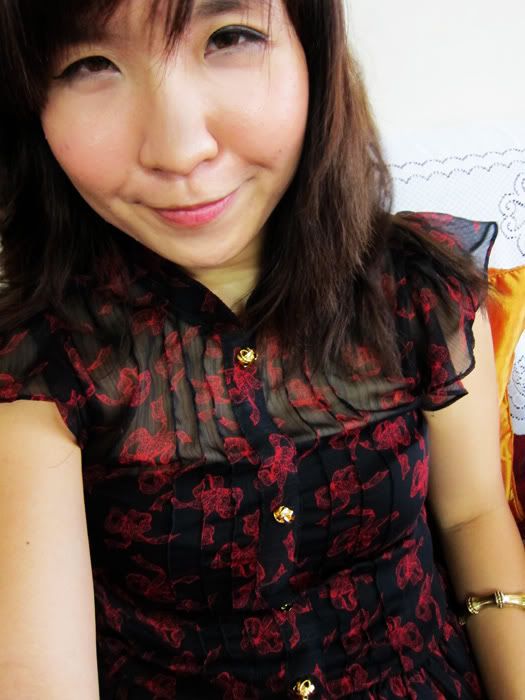 The very CNY-worthy collar.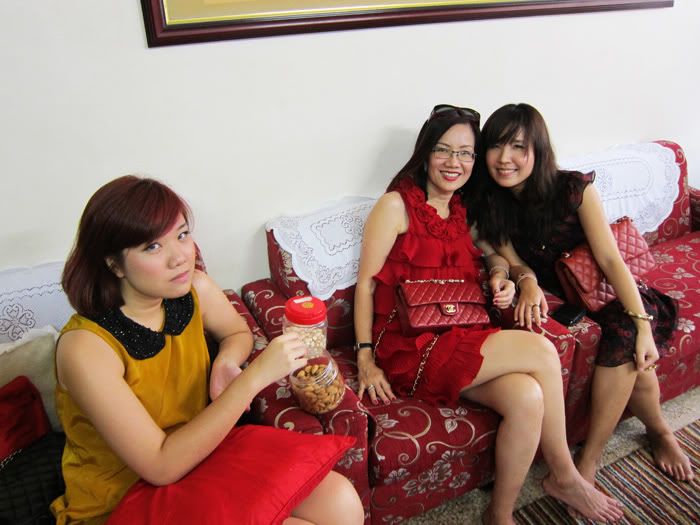 Festive colors!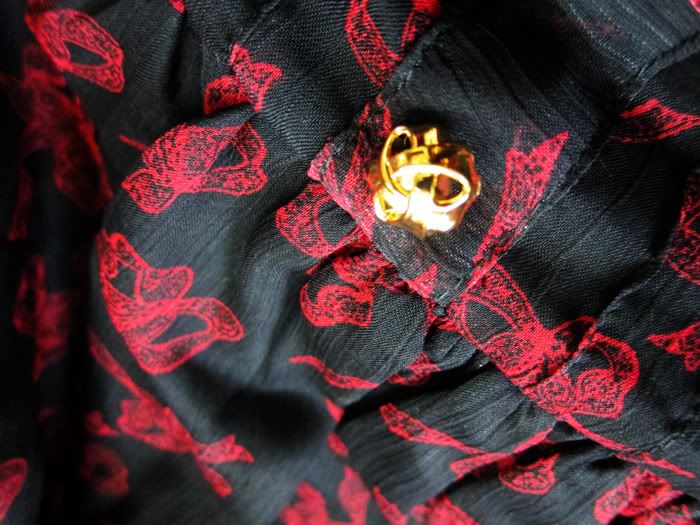 Gold buttons down the front of the dress.
Bow print high collared chiffon dress with gold buttons: Bangkok
Gold bamboo bangle: Topshop

Lilac leather strap with gold bow: Gift

Rose stacked rings: Miss Selfridge

Pearl ring: F21
Black suede platforms:Topshop

Bag: Chanel
I think it's the fourth (fifth? sixth?) year that I haven't done any CNY clothes shopping. I am not complaining though, I shop so much on other days that I really don't deserve to shop for CNY.
*nervous laughter*
Thus, Chinese New Year usually involves me digging into my pile of unworn clothes to find something red(for first day of CNY), and numerous bright colored items for any ad hoc CNY outings/events. What about you guys? Do you all have any CNY clothes criteria? :P
I insist on wearing something red for the first day 'cause there was one year I wore mustard yellow, thinking that anything bright should do for CNY, and it was a really bad year for me. Really bad one. So being impossibly superstitious, it's red and only red for me on the first day from then onwards.
I kind of had CNY in mind when I bought this dress a few months back in Bangkok. I had my reservations though, 'cause it's black. My family isn't superstitious, heck, not even my extended family is superstitious; but I haven't work black for CNY before and that makes me nervous. That's my inner Chinese speaking btw. Anyway, in the end I decided the mandarin collar, the red bow print and the gold buttons make it too, too apt for CNY (that, and I really don't have anything else red), so here it is.