Since it's Chap Goh Mei today, it is apt that I post up another Chinese New Year outfit, no? :)
As mentioned here, I feel inclined to wear reddish colors for CNY. Here, I went for a pop of tangerine + burnt orange. :)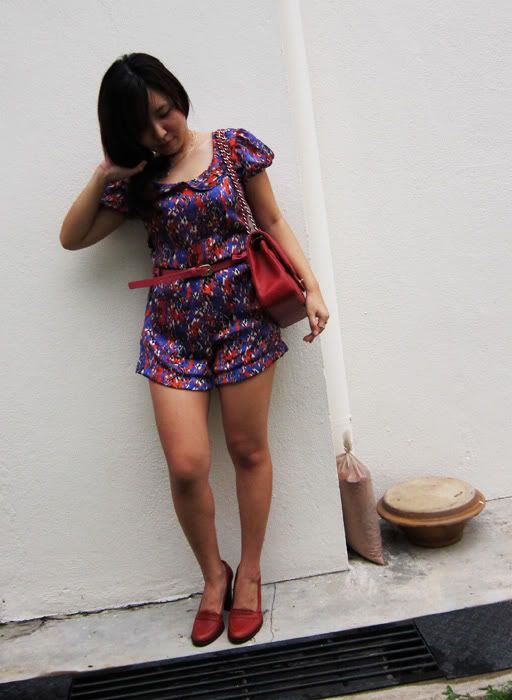 I am crazy over peter pan collars, thanks to the super awesome Alexa Chung. Unfortunately, it's not easy to find peter pan collared items which aren't too cutesy.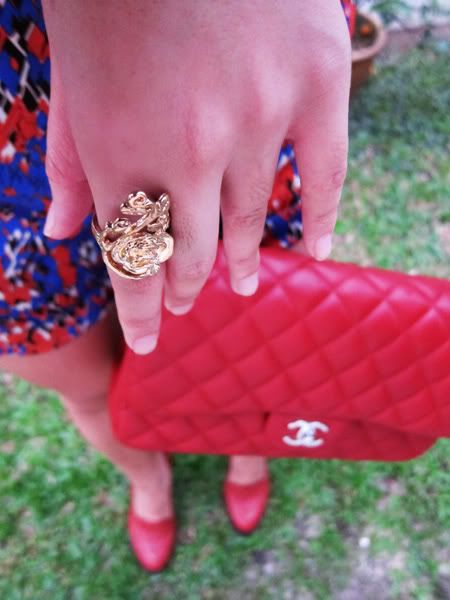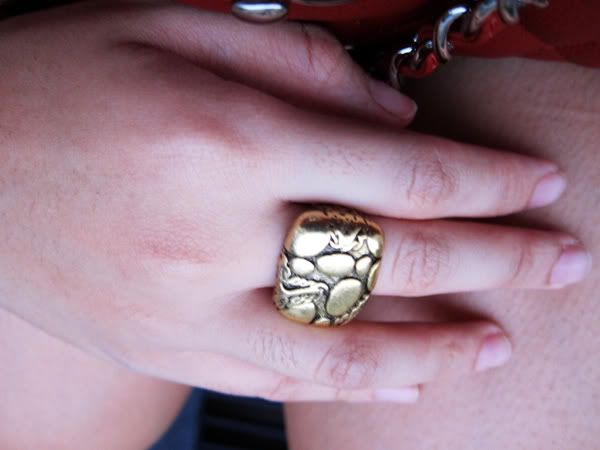 Worn with gold rings I got from a night market in Bangkok.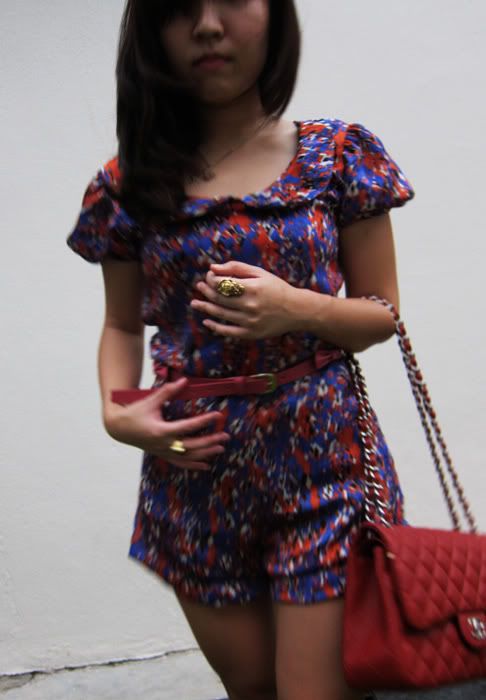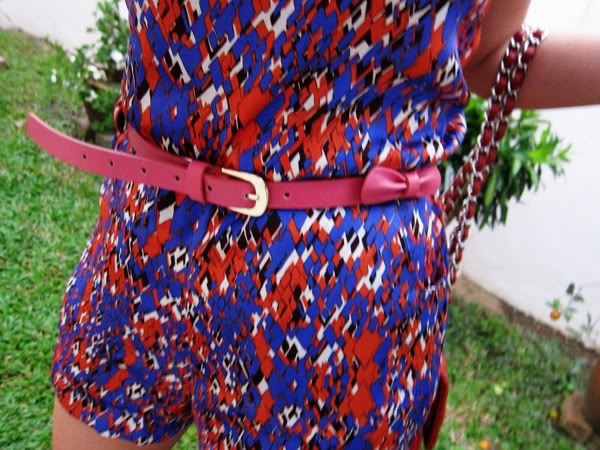 I am trying to show you this pretty belt I picked up on Boxing Day in Melbourne! It has bows all around the belt. :) I actually prefer the white one, but it wasn't on sale, and I didn't want to part with 20AUD for a skinny belt (as pretty as it is).
But looks like it was a good move! Jing told me that the belt is going for 10AUD (including a buy 1 free 1 promo) in Sydney now, so she's going to get me one-- score! :D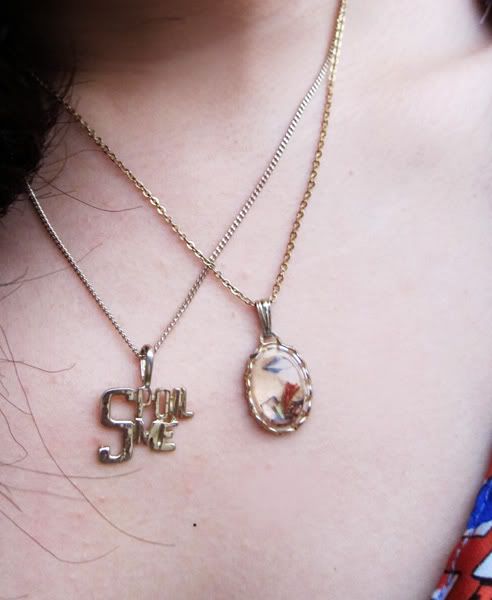 Went with some dainty necklaces so that I don't clutter my necklace too much-- the highlight is the peter pan collar! :P
And the 'Spoil Me' necklace is kind of a joke, 'cause I was supposed to visit my friend, Grace, that day, and she always have the best spread! I was supposed to flash her the necklace if she didn't allow me third helpings, hehe. (I had four in the end -_-)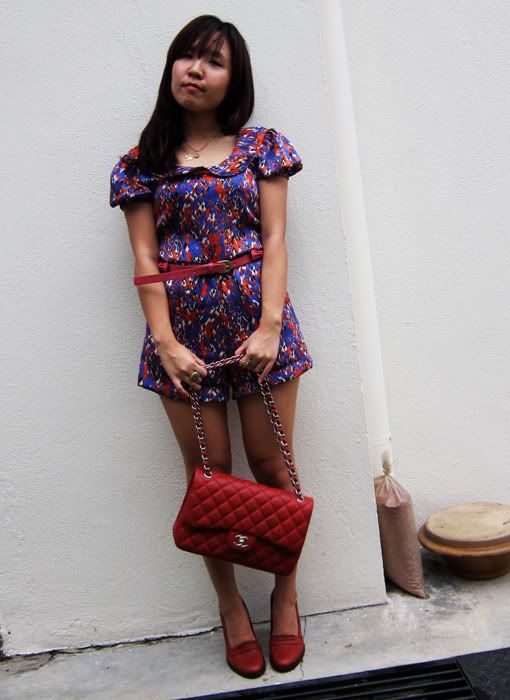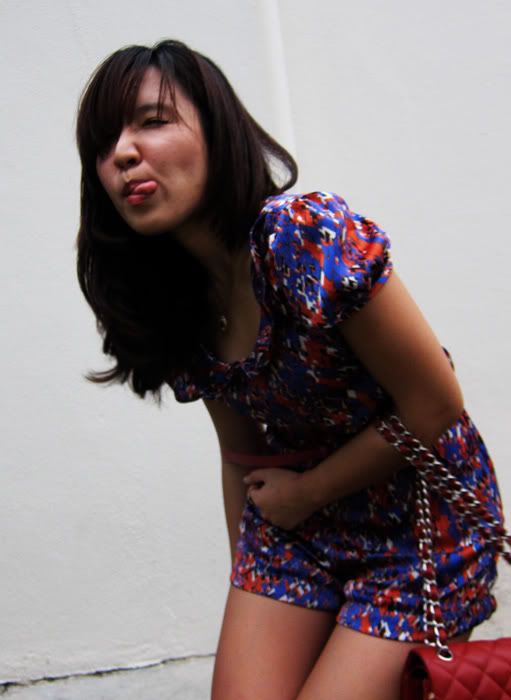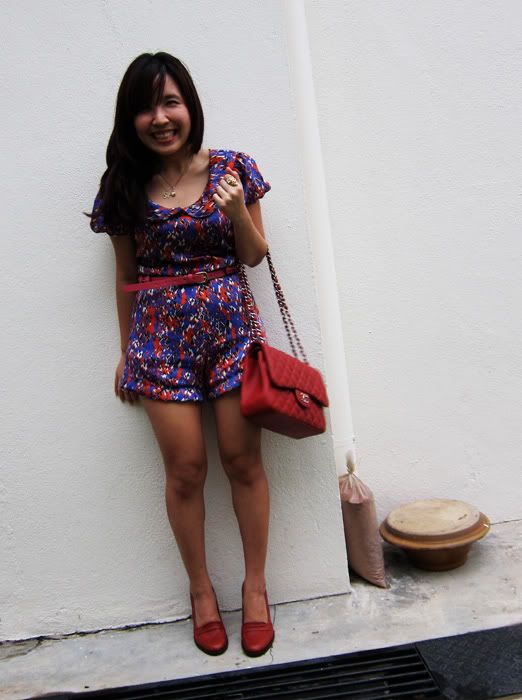 Tangerine/purple printed peter pan collar silk romper: Holiday in Bangkok
Pink bow belt: Forever New, Australia
'Spoil Me' necklace: Australia
Petal pendant necklace: Vintage
Gold rings: Night market in Bangkok
Burnt orange leather heeled loafers: ZOMP, Australia
Bag: Chanel
When I first laid eyes on this romper, I kinda already knew I want to wear it for CNY. The silky fabric is luxurious to the skin, not to mention quite airy as well-- and we all know that CNY house-visiting can get humid and sweltering hot at times. I also try to wear shorts while house-visiting (pants can get rather warm), 'cause it means I don't have to worry about flashing my privates to my relatives. And the bright colors! So it was a check, check, and check for this pretty piece. I would have worn it on the first day of CNY, if not for
my superstition with wearing red on the first day
.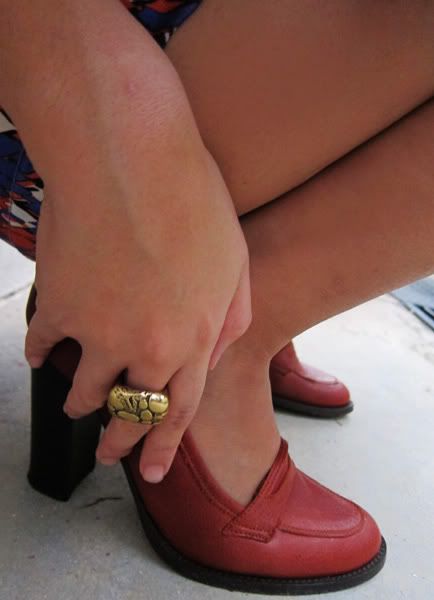 I've been looking to get a pair of heeled loafers for sometime, but the only nice ones I saw were in Zara and Topshop (too expensive without sales!). When I saw this in an unique burnt orange shade/in my size/ more than half price off, I couldn't resist, I had to bring them home. :P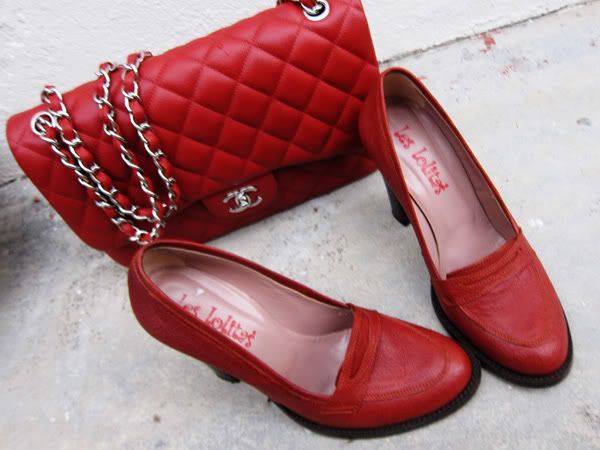 And it was a coincidence that my bag and shoes matched for the day! :)