This was what I wore
to do my hair
last Tuesday.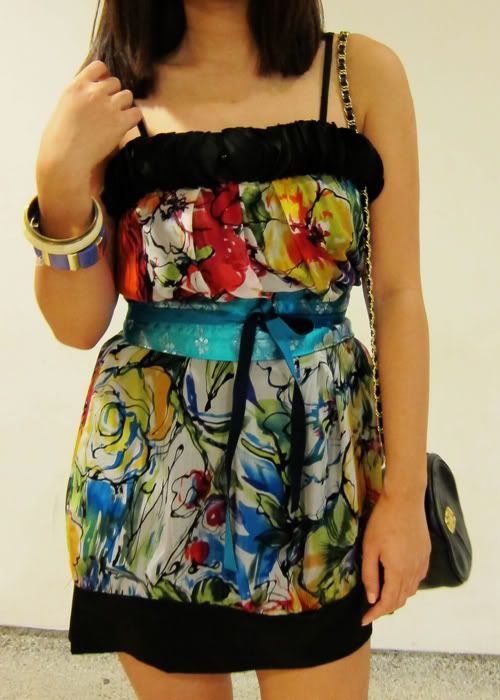 I woke up feeling that I want to wear a dress (do you girls get dressed on a whim like me too?), and went around digging for a colorful dress around the house ('cause I am all about COLORS recently!).
Y'see, it's not just a simple matter of finding a dress to slip on. Because I knew I was in for a day at the hairstylist's, my outfit has to meet a couple of criterion:
1. It must be comfy! Bcause of my thick hair, a visit to the salon will usually have me stuck in the chair for
hours
(my record is 7 hours), so I definitely need to be comfortable during the day.
2. It must not be white or in any light color, for that matter. Being in the salon usually means hairdyes and chemicals, and I don't want to risk getting any dyes on my clothes!
3. It must be relatively warm-- because all the hairwashing, rinsing, steaming,treatment means that my hair will be wet most of the time, making it very easy for me to catch a chill!
For this outfit, I broke this rule because it was such a hot day that I couldn't bear to wear anything warm!
4. It
must
be something stylish, and preferably reflects my personal style. This is singularly the most important rule, I think, for what-to-wear for a hair revamp!
A good hairstylist will look at your personal style, and what you wear/ how you look-- to give you a hairstyle that best suits you. For example, someone who is wearing pink and florals will get a soft, feminine hairstyle (a good hairstylist sure won't give her a punk haircut -_-); someone who wears high heels and a lot of make-up is probably going to get a great- looking but high maintenance hairstyle because the person is likely to be committed to looking good, etc.
Do up your make-up, so that your features stand out, and your hairstylist can give you a flattering cut that further enhance your features! Think of yourself as a piece of art for your hairstylist to work your magic on; if you look like shit, the artist (i.e. hairstylist) will have no mood to beautify you too, haha. Make yourself a pretty canvas for them to work on. :) So yep, no big T-shirts/shorts and slippers to the hairstylist ok!
In the end, I stole a dress from my mom's wardrobe:
My hair looks really flat 'cause I just rebonded it! It looks better after a hairwash.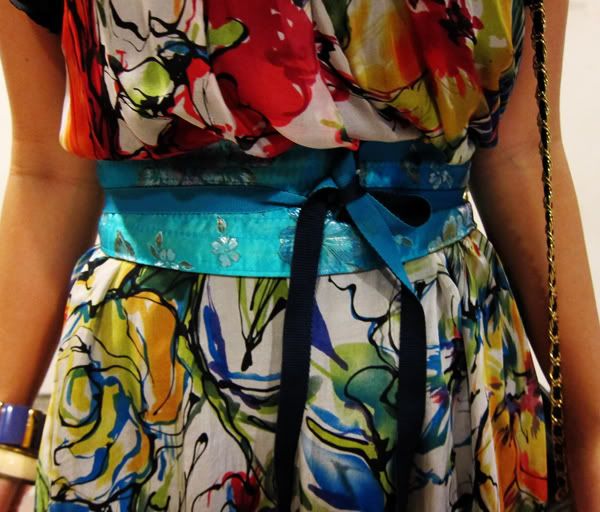 The dress is a little too big for me, so I cinched it with a belt. I was feeling very kooky and eclectic that day (partially influenced by some
Anna Dello Russo
articles I was reading the day, perhaps), hence I decided to top off the outfit with a satin kimono belt. :)
Accessories for the day: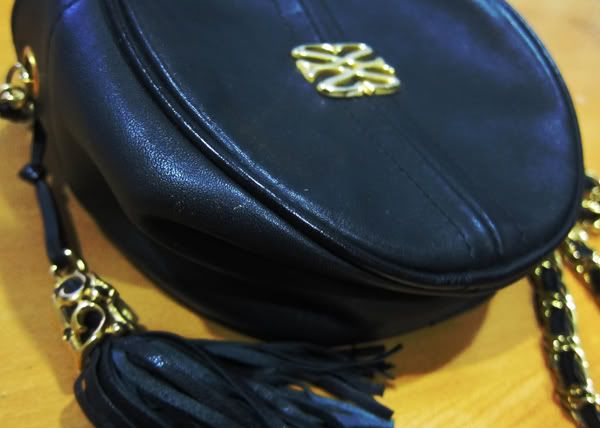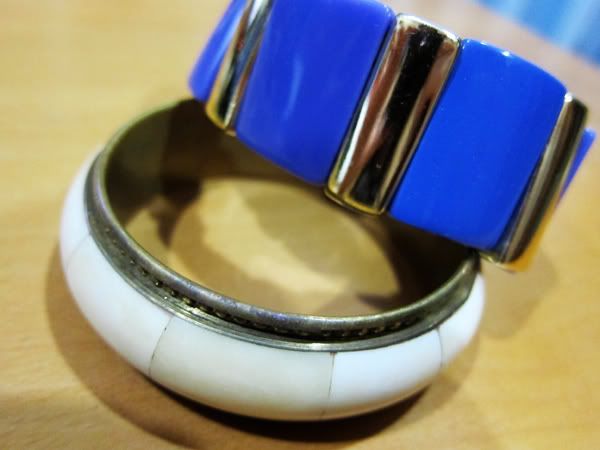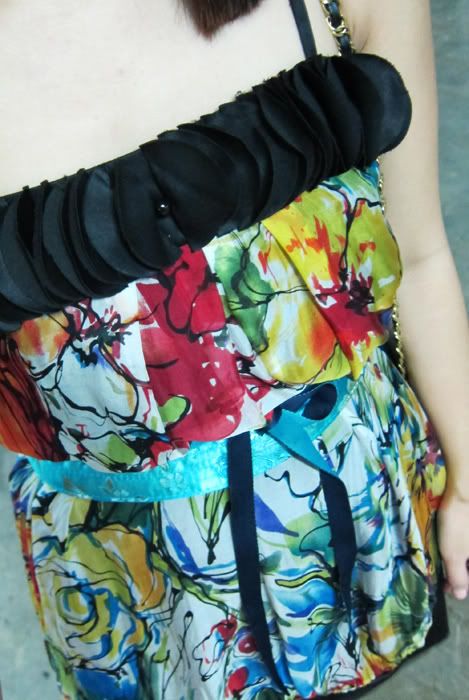 Love the petals on the neckline!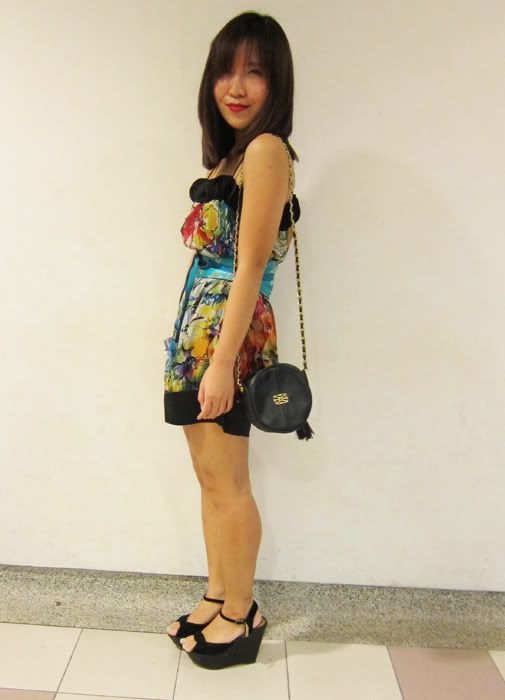 Printed silk dress with petal detailing: Bysi
Satin kimono belt: Topshop
Purple bangle: Topshop
Marble bangle: Stolen from sister
Black suede knot platforms:Topshop
Black leather chain link bag: Vintage
I was at the salon for almost 5 hours and when I left Times Square (yep, that's where I do my hair!), the skies were already dark. :(
I forced Teeny to drive 'cause I was too tired (didn't get a good night's sleep the night before), and whilst I was staring out of the window stoning, I saw this weird sign in the sky! My heart kind of stopped for a minute... The only time when symbols in skies are acceptable is in Batman ok. -__-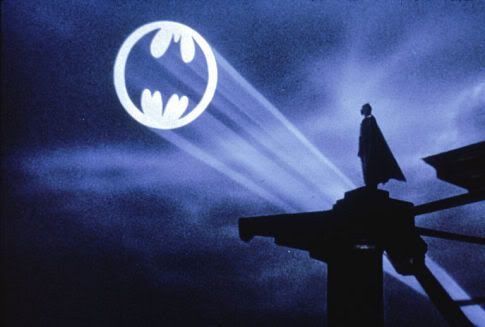 I blamed it on my eyes playing tricks on me, and pushed it out of my head...
....Until I saw this picture online!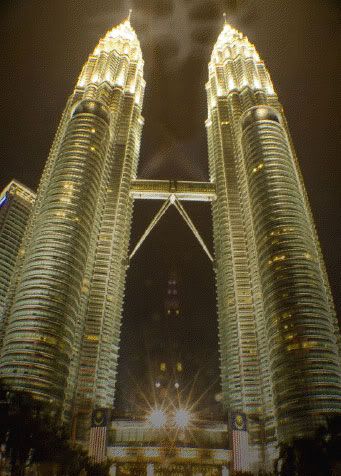 That's the exact same sign that I saw that night! So someone else has seen it too? It's not only me... Right? I couldn't find any explanations of what the symbol means...Is it like the
Dark Mark
in Harry Potter, released in the skies when something abominable has happened? Or a sign of an apocalypse?? Recent talks with my friends about the end of the world and 2012 is making me very nervous when I see something like that! :(
Have you guys seen the same thing? What is this all about!!!!
If it is a sign of the end of the world, I am just going to screw gym today and have that tub of ice cream.