Anything that reminds me of spring gets a golden star in my books. That would explain why I had to bring this frayed pleated chiffon skirt home!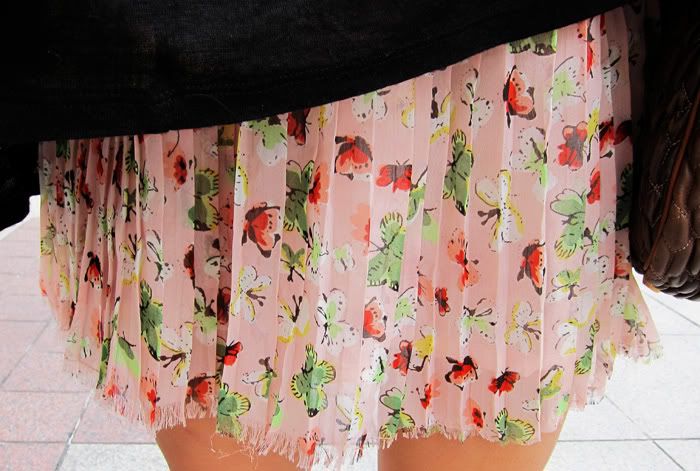 The only problem is, the frayed hem unravel quite easily. Having watched too many sadistic comedies, I was very worried that my skirt would unravel without me noticing and I would end up with no skirt at the end of the day. -_-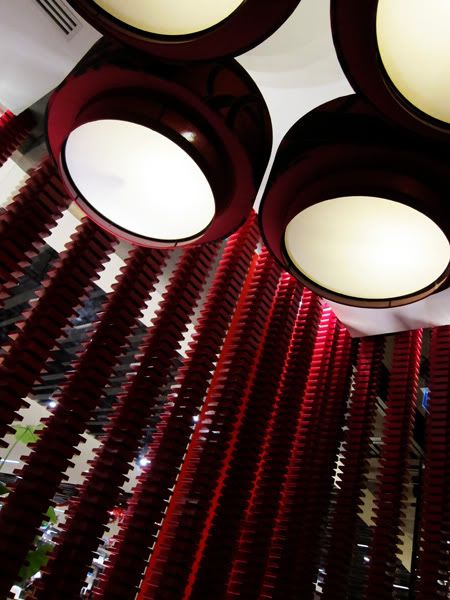 Had lunch at Dragon-i-- frightfully overpriced, but Jing was on a vegetarian diet, so we needed somewhere vegetarian-friendly.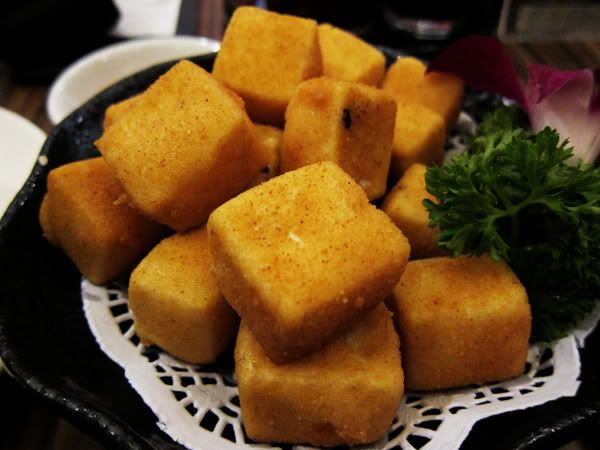 Jing's fried tofu, poor girl.
As opposed to...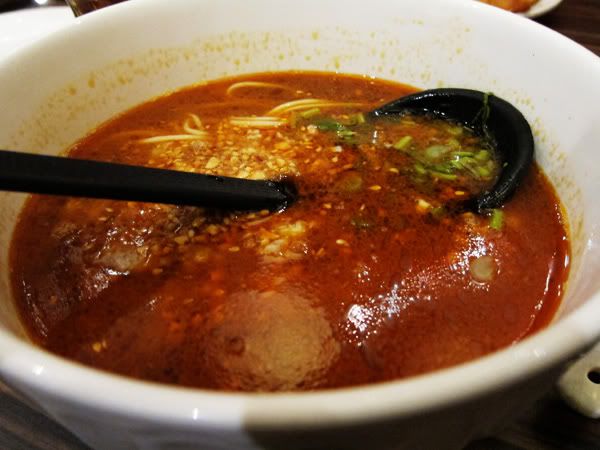 My
dan dan mian
(noodles with minced meat in peanut gravy; it sounds quite gross, but I assure you it's very yummy).
AND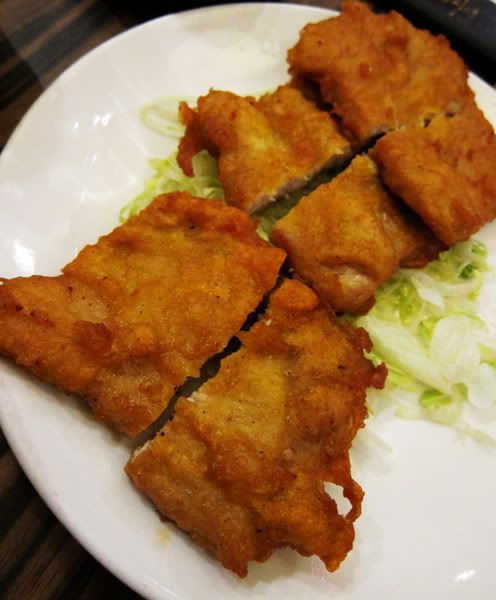 Fried pork ribs.
I'm a big eater, what to do.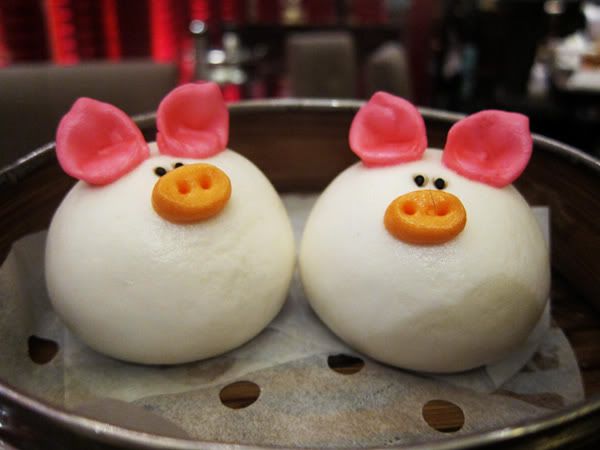 Dessert was this uber cute piggie red bean buns! They sure do look like Jing and I huh...
*trails off*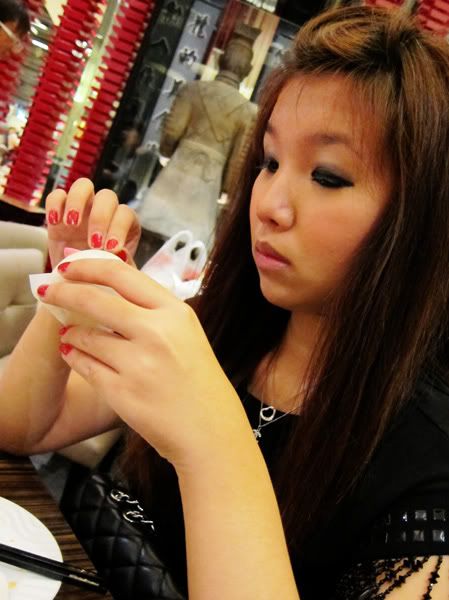 Jing intently peeling off the outer skin.
Do any of you guys do this-- peeling the skin of steamed
paus
before you eat it? It's a habit for me, 'cause we were taught from young to do that. Supposedly the outer skin might not be clean as the
pau
-maker makes contact with it while kneading and molding. But it's kind of bollocks to think of it. What about roti canai? Other form of baked products? And even then, the high heat from steaming should kill any germs or bacteria right...Food for thought. No pun intended, hehe.
Skin-peeling contenders:
Jing's. Quite fail right! The entire pig face is torn, nyehehe.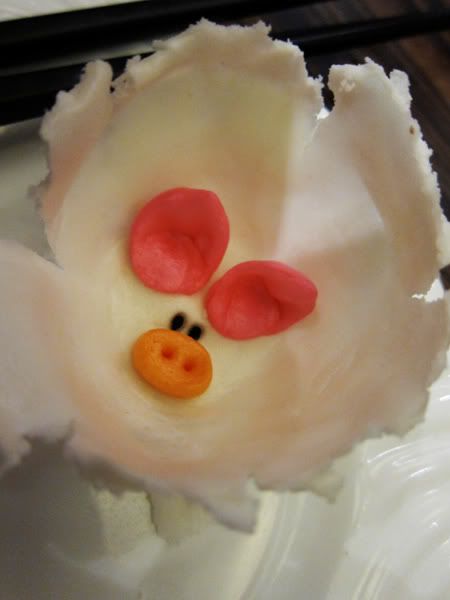 Mine! Looks like Casper in pig form, haha.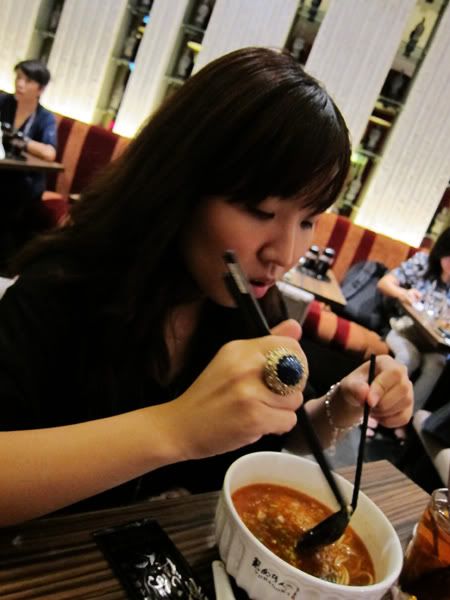 Jing: "bla bla bla.."
Me: "FOOOOOOOOOOOOOOOOD"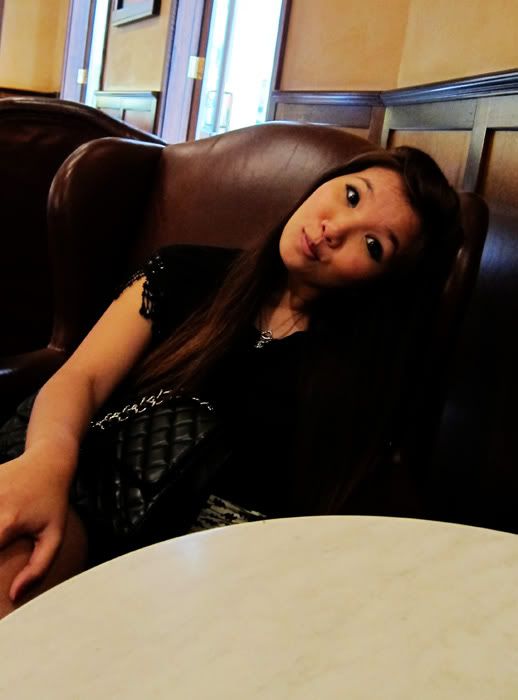 We then found ourselves chilling out in oversized, plush armchairs!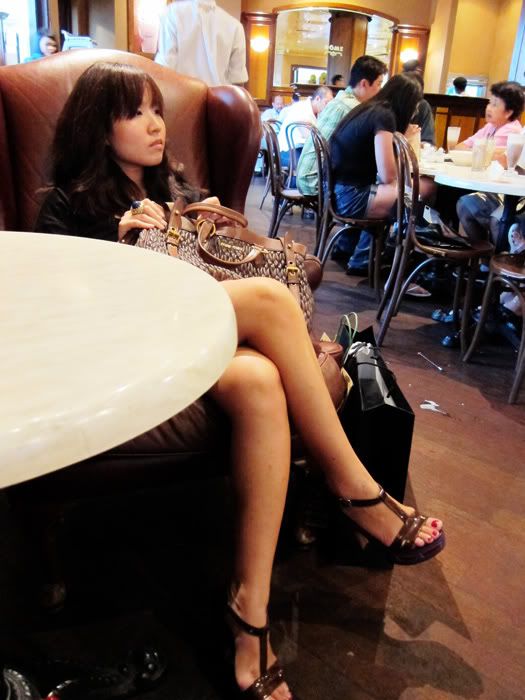 My legs look really long here!
Outfit: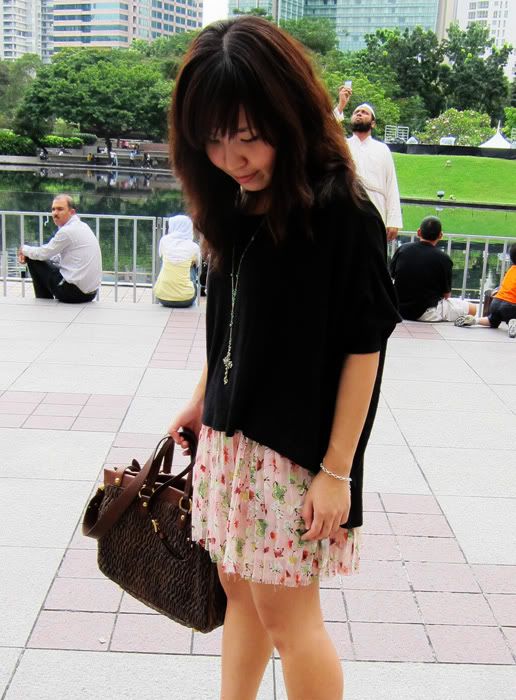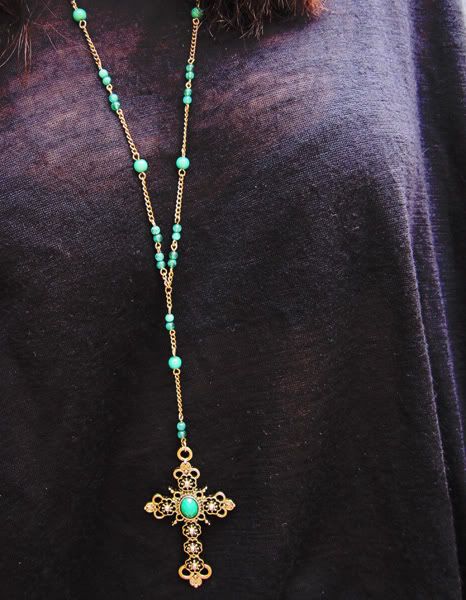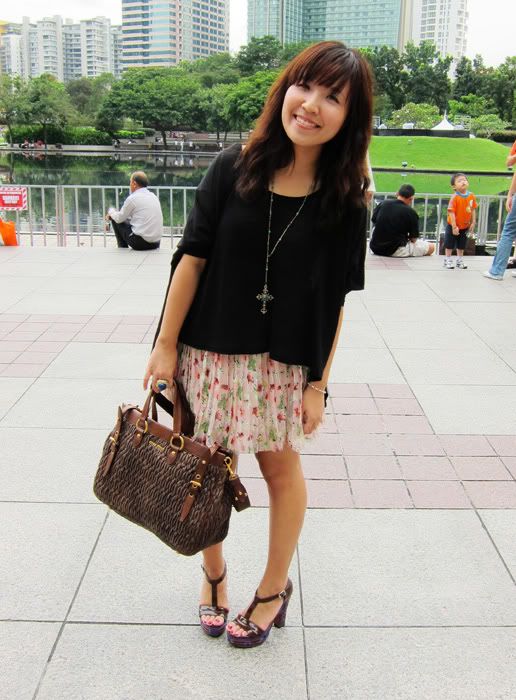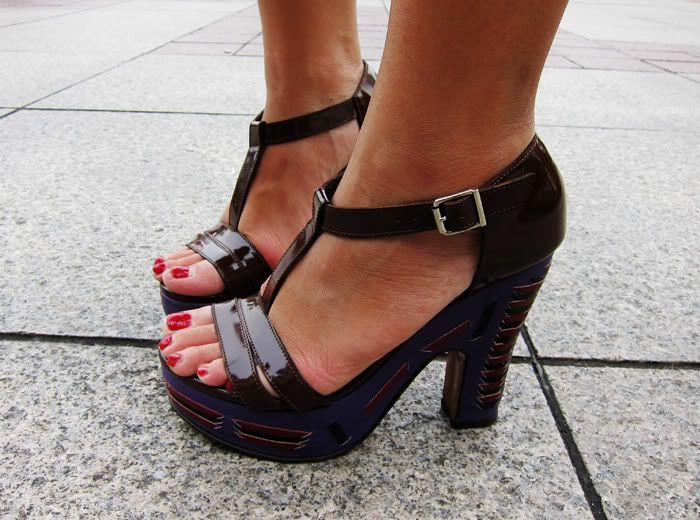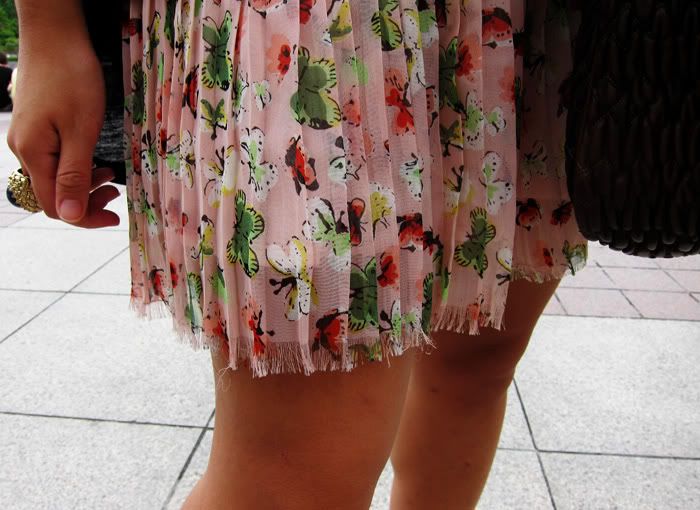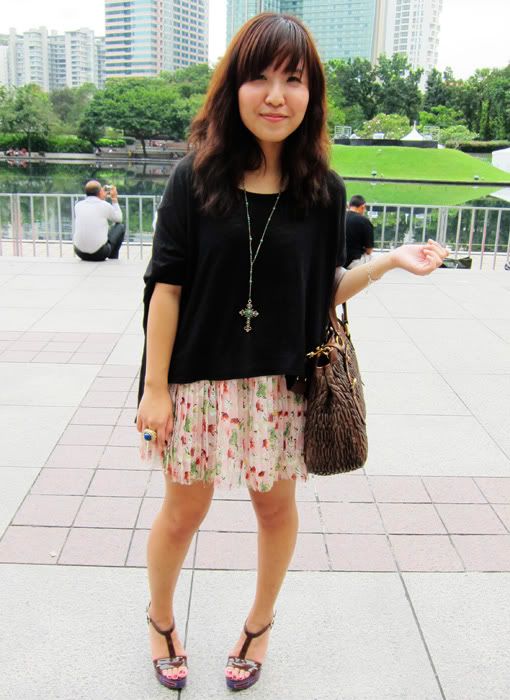 Black asymmetrical hem shirt: Holiday in Korea
Butterfly print frayed pleated chiffon skirt: Holiday in Bangkok
Green rosary: F21
Oversize cocktail ring: H&M
Silver bracelet: Thomas Sabo
Patent heels with woven details: Marni
Brown woven bag: Miu Miu
By the way, I found an interesting video today, "7 billion: Are you typical?", whereby National Geographic describes the most typical person in the world:
Watch it, it's interesting!
And if you link to the video, one of the comments go, 'Dad??', I laughed real hard at that, hahahaha.