I just messaged Yen (my dependable hairstylist) for a hair appointment next week. I've no idea what I want to do, and Yen said we'll figure something out when she sees me. Which leaves me kind of nervous, 'cause the last time I went to do my hair without something specific in mind, I got half of my hair snipped off!
*click*
Something I wore for dinner during my Melbourne trip when the parents were down...
We went to
Movida Next Door
, which created a lot of confusion:
"Where are we going?"
"Movida Next Door."
"Owh, what's the name of the place?"
"Movida Next Door!"
"I know it's next door to Movida, but what's the name of the place??"
"-_-"
HEHEHE.
Chomping down on the mini calamari burgers-- I had one and a half of this. They were incredibly good (but tiny)!
Ok mental association fail but burger = things I love = bags, heh. So since we are on the subject on bags, please please please watch this uber cute video by Net-a-Porter!
I was smiling throughout the video... Genius, absolutely genius!
Certified greedy-- prowling the ice cream aisle after our dinner.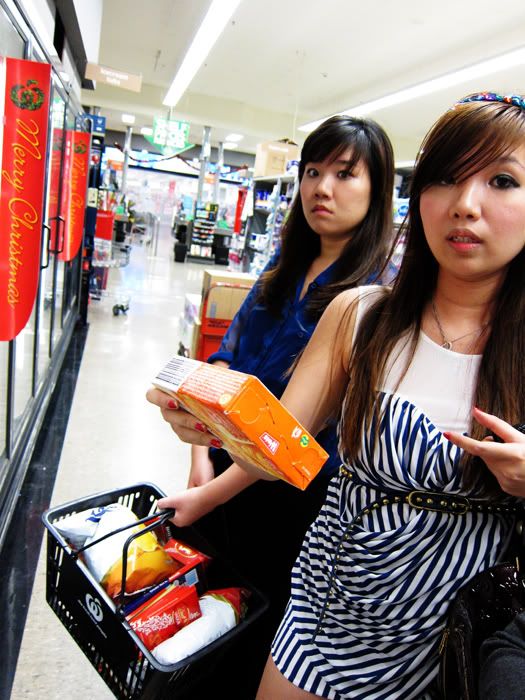 I love Teeny's expression! She's like: "MORE FOOD???"
Hahaha.
Is it creepy if I want to use the cardboard baby as the centerpiece for my Christmas tree this year?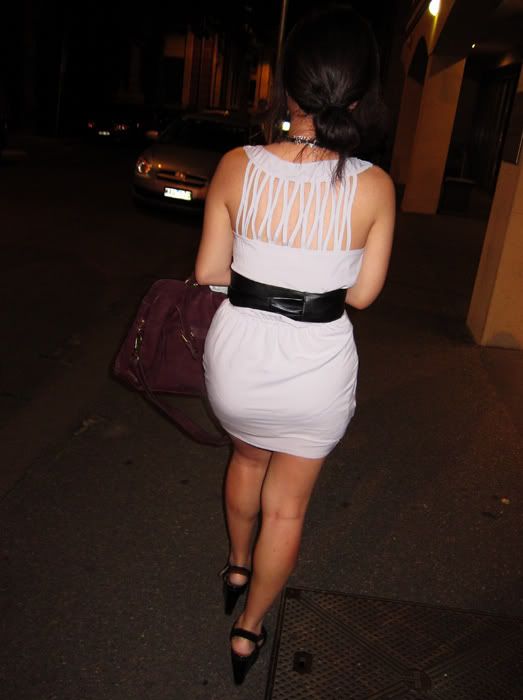 Gray cowl-neck dress with criss-cross back: Holiday in Bangkok
Faded denim jacket: Topshop
Black leather kimono belt: Bridge Road, Melbourne
Silver leaf necklace: Holiday in Korea
Silver choker: Topshop
Silver layered chains:Far East Plaza, Singapore
Rings: YSL/ H&M
Black suede platforms: Topshop
Burgundy messenger bag: Zara



By the way, Teeny and I were invited by Jezmine Blossom to participate in a pre-love sale at Old Blossom Box next Saturday (26 March), do drop by! :)