What I wore to
Audrey
's surprise birthday party a few weeks ago: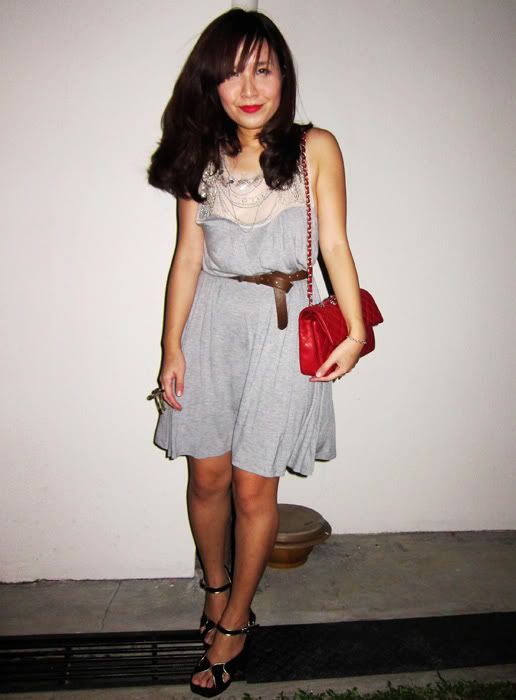 I was trying for a dressy casual look, if that makes sense. The dress (I've gotten it from Melbourne a few years back but have never worn it), is actually made of cotton jersey,which would essentially make it a T-shirt dress, but the embellishments on the sheer neckline dressed it up a bit.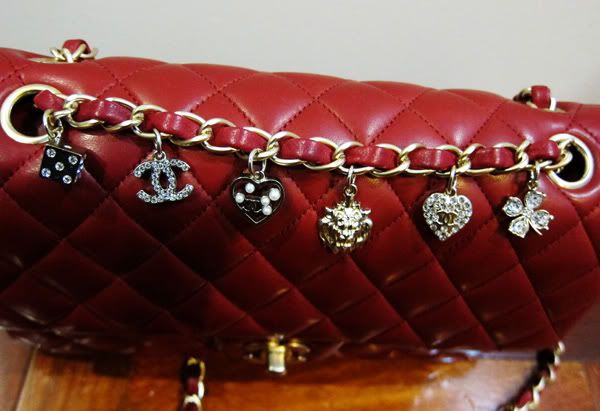 The highlight of my outfit would be my mom's Chanel bag, which I blogged about
here
! Since my dress's neckline was fully embellished, I thought I might as well play that up and adorn myself with some ornaments-- hence the Chanel bag with the charms and my rings.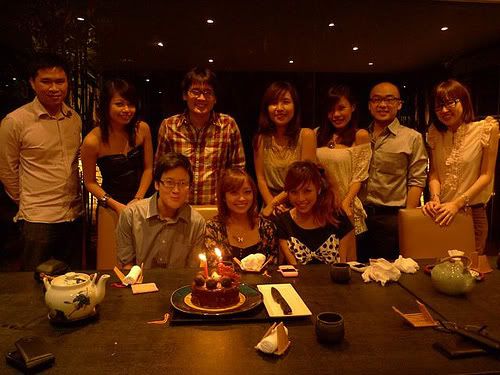 At Fukuya, which was listed as one of the top 3 Japanese restaurants in KL in one of the food magazines that I read.
Picture taken off Tim.

Audrey and
Ringo
were fascinated that my red lipstick did not fade, despite me eating and drinking. So they kept on staring at me while I ate, and continuously forced me to show them my lips. -_- It's quite nerve-wrecking to have people peer very closely at your lips ok! I kept on worrying that I've veggie stuck between my teeth, and I was quite sure that I drew my lipliner crooked. Sigh.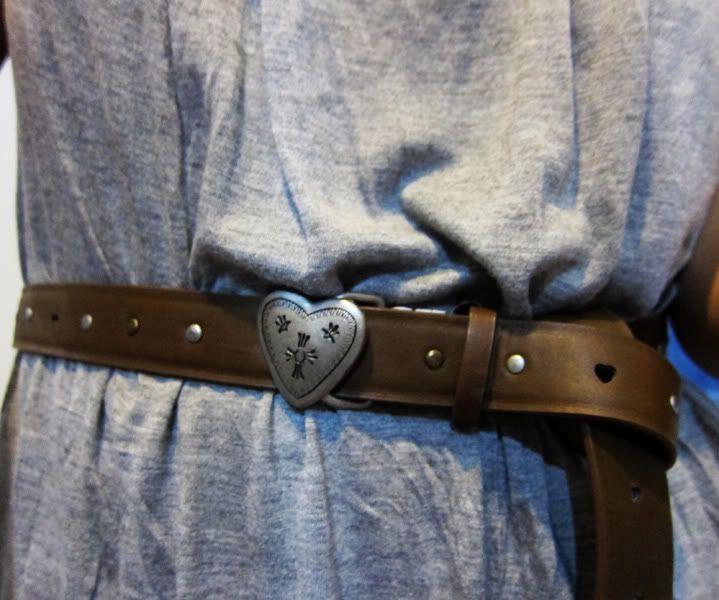 Love this brown belt with the heart buckle! Don't wear it as much as I would have liked to though.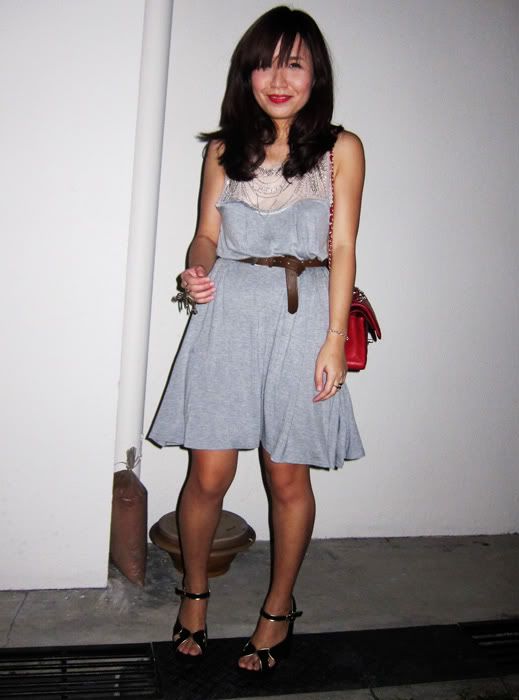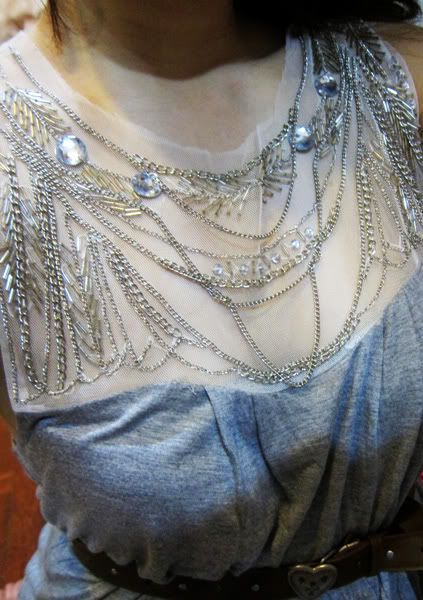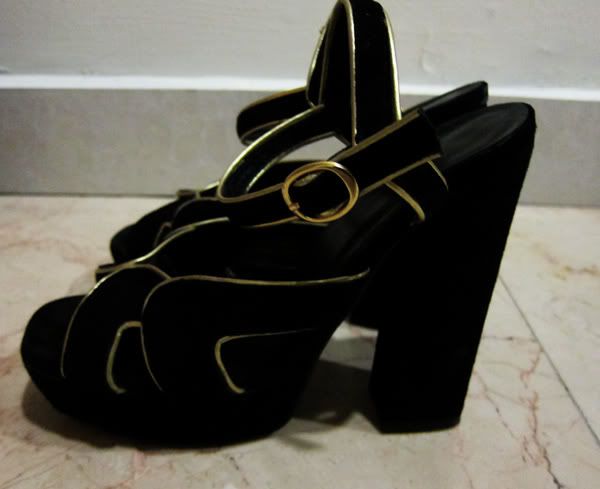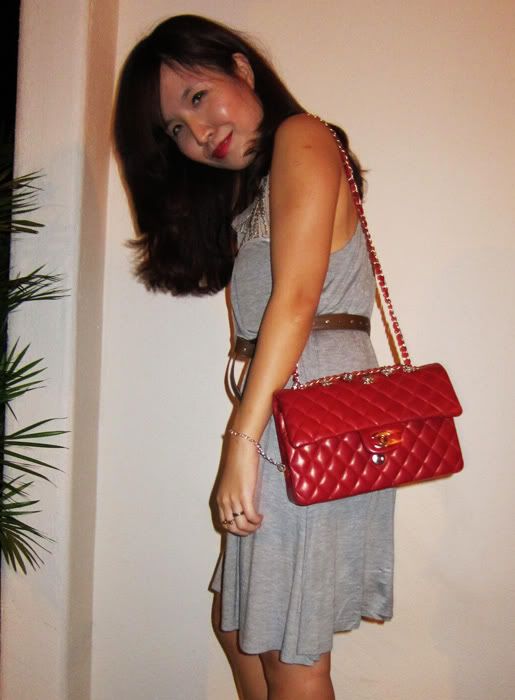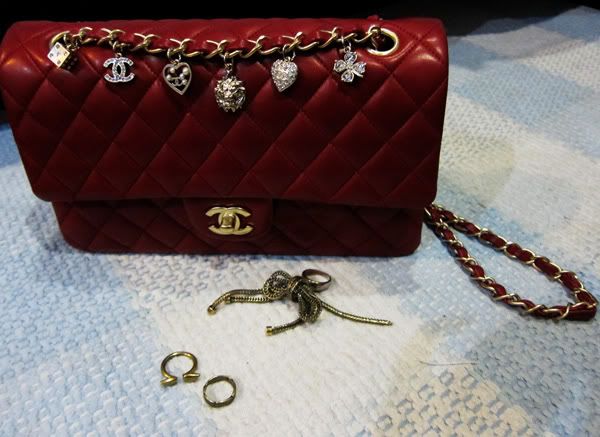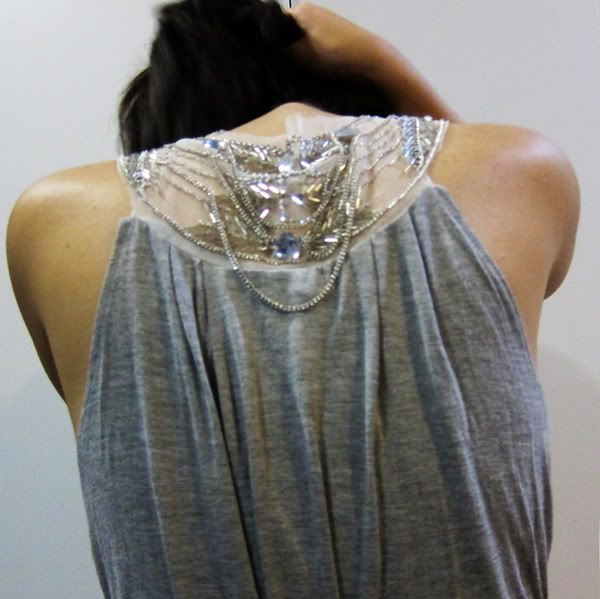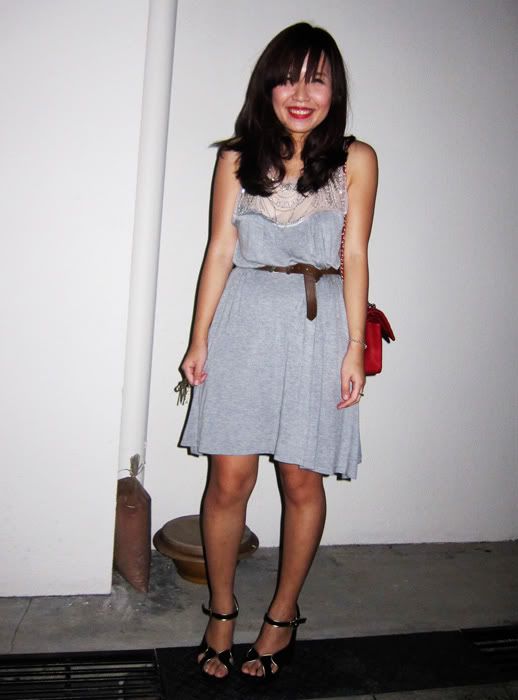 Gray jersey dress with embellished mesh neckline: Forever New, Australia

Brown belt with heart buckle: Bershka

Rings: Holiday in Korea/Topshop

Silver bracelet: Thomas Sabo

Black suede heels with gold trimmings: Topshop

Bag: Chanel