Remember I mentioned that I'm doing up an exciting post for you guys?
Here's a teaser: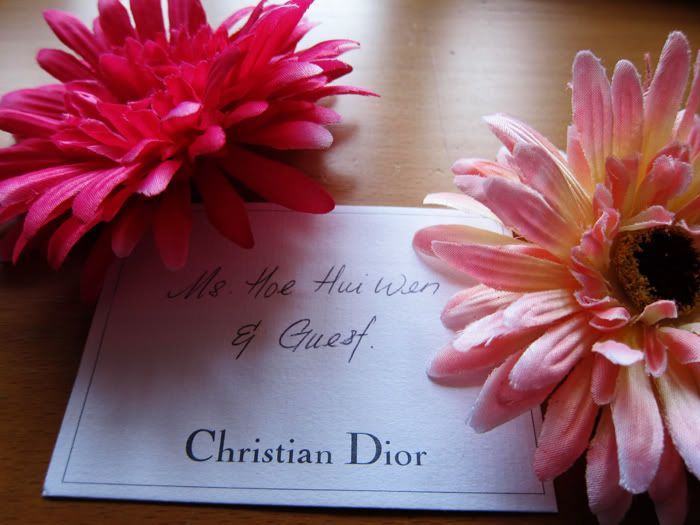 Stay tuned for it! :)
*********************************************

Introducing a new pair of kicks in my closet!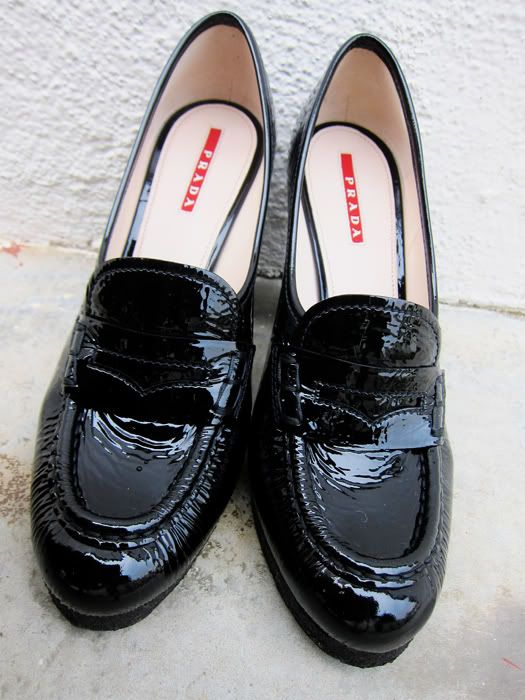 Got these patent babies in Hong Kong--lust at first sight.
And when I tried them on--love at first wear!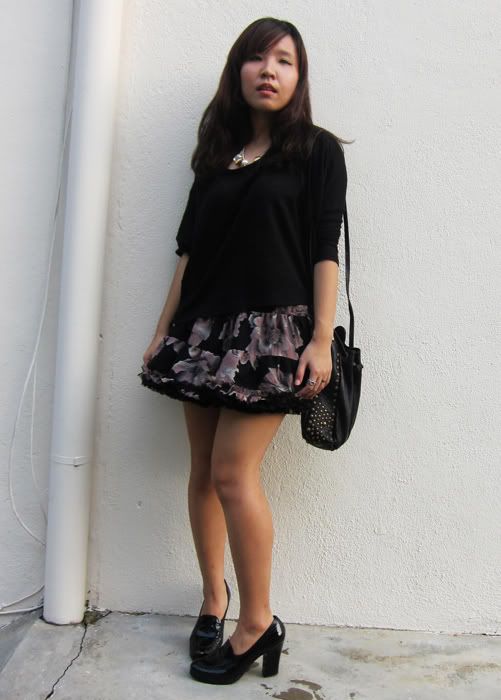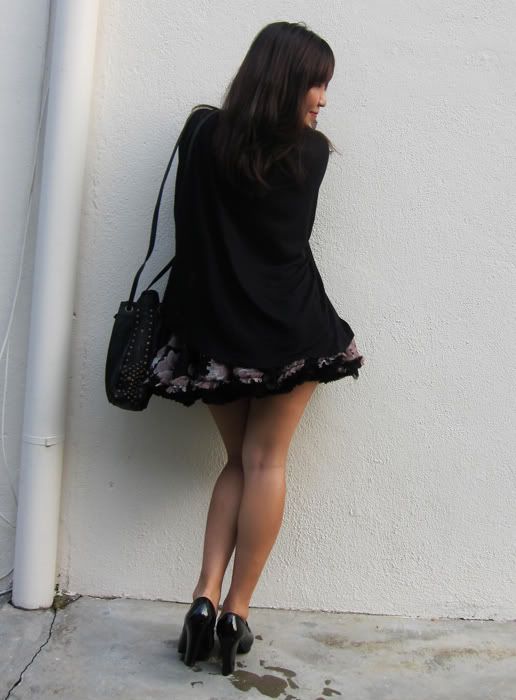 An outfit I wore for a girlie day out with the bestie. The flouncy tutu skirt was an old acquisition, and I tried to tone down the in-your-face cutieness of it.
A very old necklace, some of you might recognize it from
this post here
. My mom got it for me at least 3-4 years ago, and while spring-cleaning my wardrobe lately, I was quite surprised to find it, looking untarnished and brand-new no less!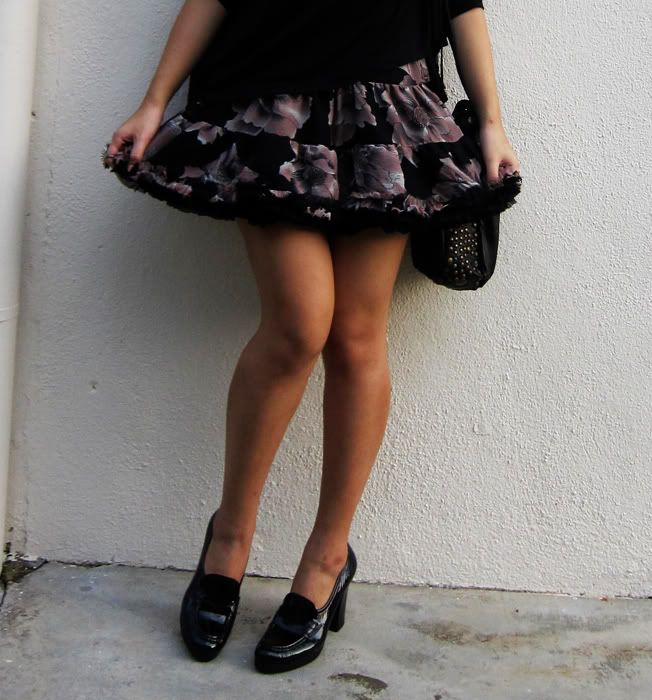 Flouncy flouncy.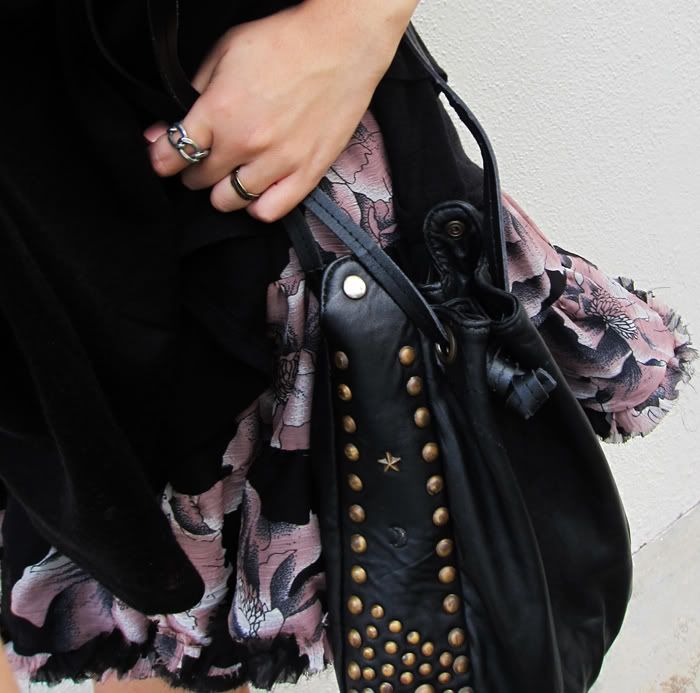 Leather and studs was one of the ways I used to subdue the girlie-ness of my skirt. I don't use this Kate Moss for Topshop bag often enough!
Outfit details: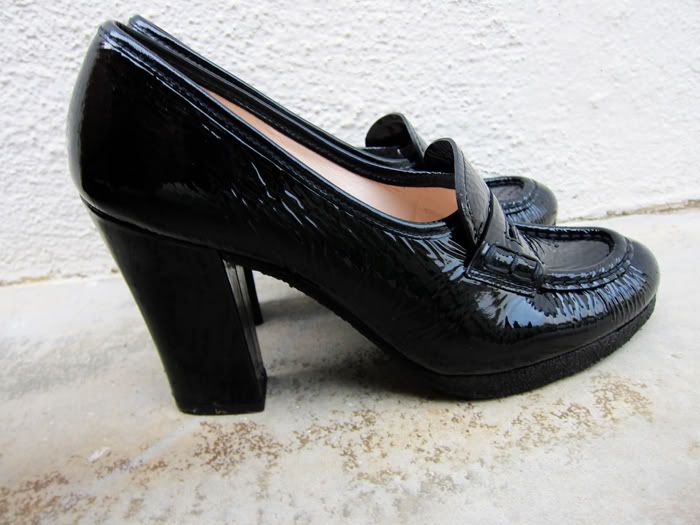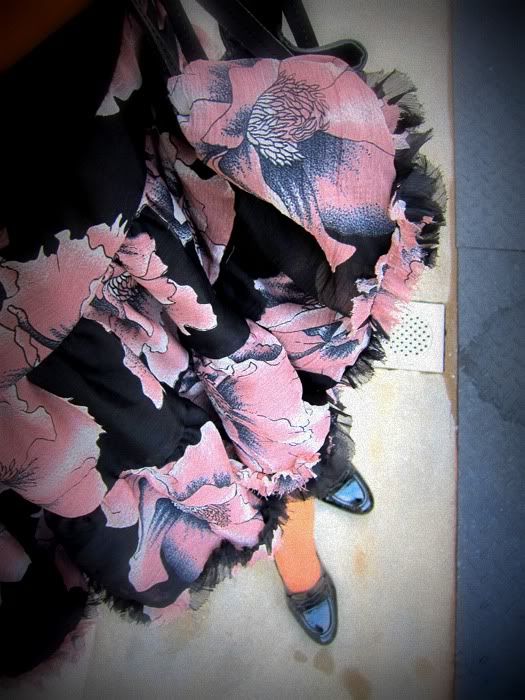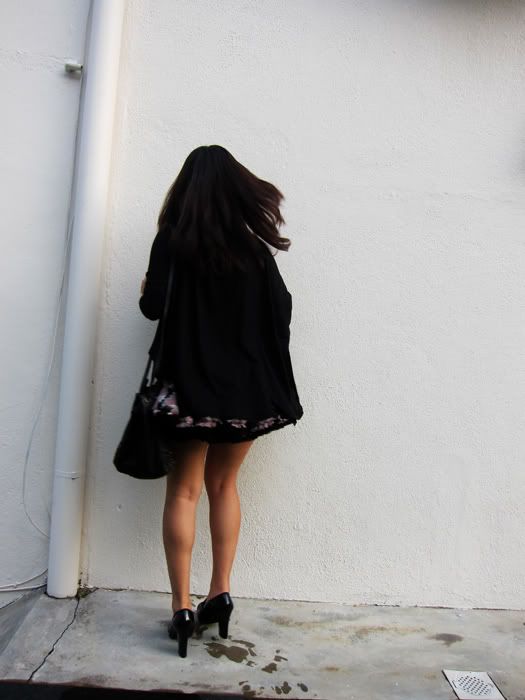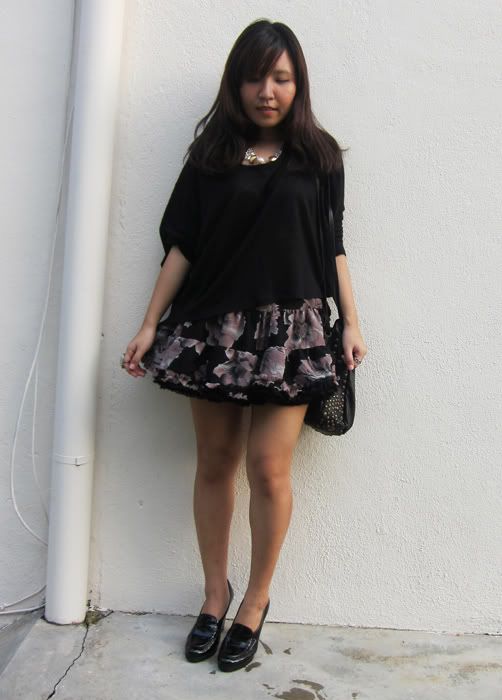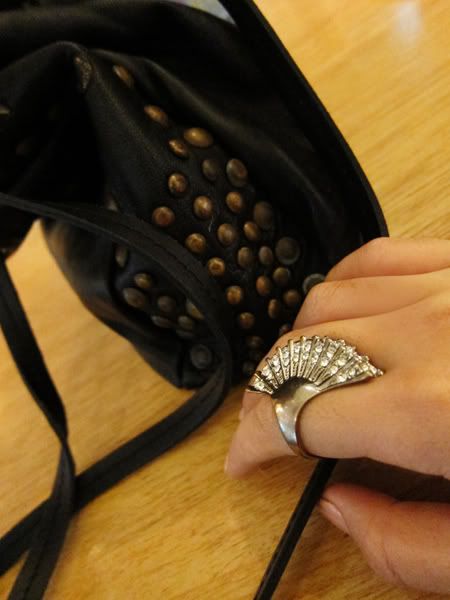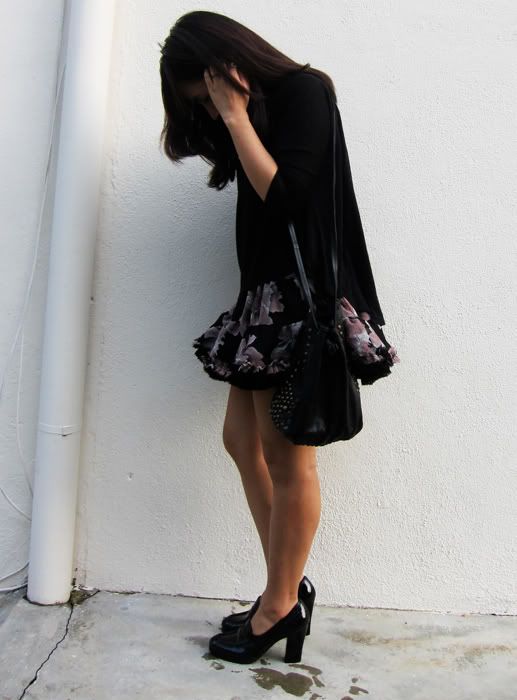 Black bias hem shirt: Holiday in Korea
Floral tutu with tulle layers: Topshop
Charm necklace: Miss Selfridge
Rings: Holiday in Korea/F21
Black patent heeled loafers: Prada
Black leather slouchy studded bag:Kate Moss for Topshop
Aaah, I've got some exciting news-- well, exciting for me, but maybe not so for you guys, hehe. In the midst of boredom, I got myself my own domain!
www.revel-in-me.com
I'm having problems redirecting my Blogspot to the new domain though; it's supposed to be done automatically. I am going to give it a few days before I ask for help from customer support (just got it done last night). Fingers crossed!