Debuting my new hairdo!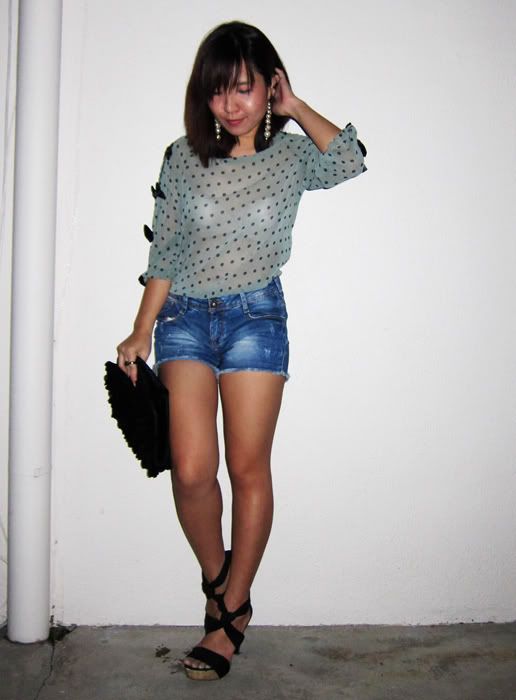 How is it? Do you like it? :)
Yen actually wanted to go much shorter, but I nearly had a heart attack as it is. This is slightly shorter than the
last time I snipped my hair short
.
I was getting quite frustrated with my
previous hairstyle
, i.e. permed waves at the ends. My hair was getting so frizzy and unmanageable, and for the past weeks I've actually been obsessing about cutting
all
my waves off.
Though I joked with my sisters that I'll look like Bat Leung Gam (a Hong Kong actor who is infamous for his not-that-good looks and his signature bowl-cut) after that, HAHAHAHA.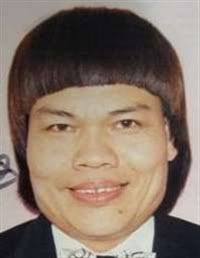 So I guess my current haircut is considered an improvement compared to how it
could
have turned out wtf.
Wearing a top that mom bought for me from her recent trip to Zhuhai!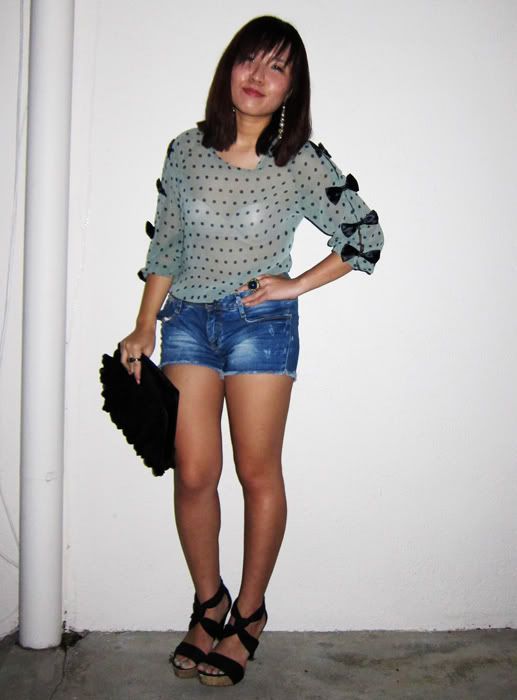 Bad idea to take pictures with flash when I was wearing a semi-sheer top. -_-
Remember I was obsessing over the Chloe bow-sleeved top
here
?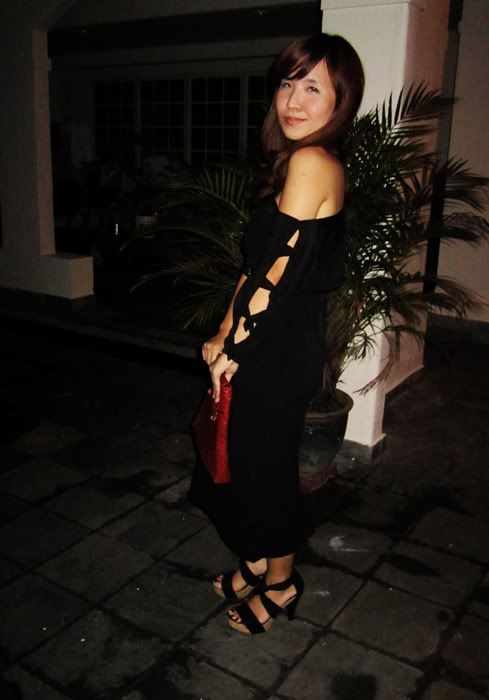 Wearing a dress with Chloe-inspired bow sleeves.
This top is so much prettier! I am quite impressed with what my mom hauled back, 'cause sometimes my mom can be a little 'off' when it comes to picking things out for us-- we blame it on the generation gap, hehe. But this time she got me lots of pretty chiffon blouses and rompers! Major love.
Outfit details: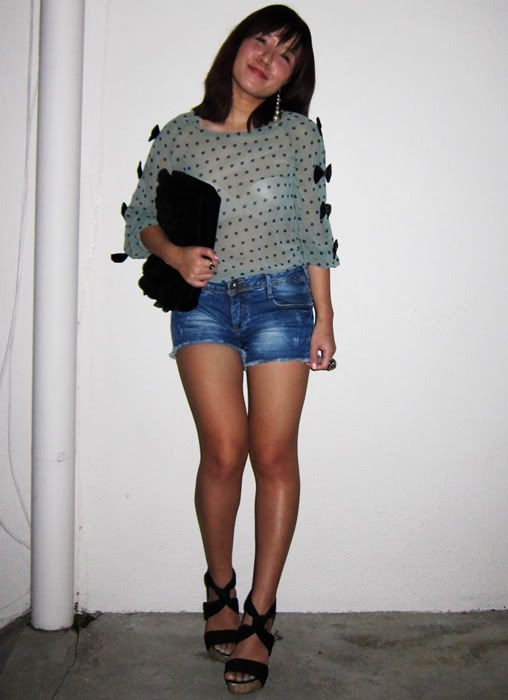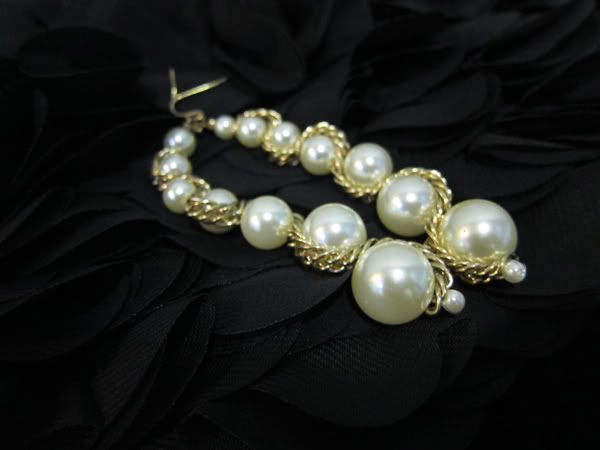 I don't usually wear earrings because they'll be hidden by my hair anyway, but with my shorter 'do, I don't have this problem anymore!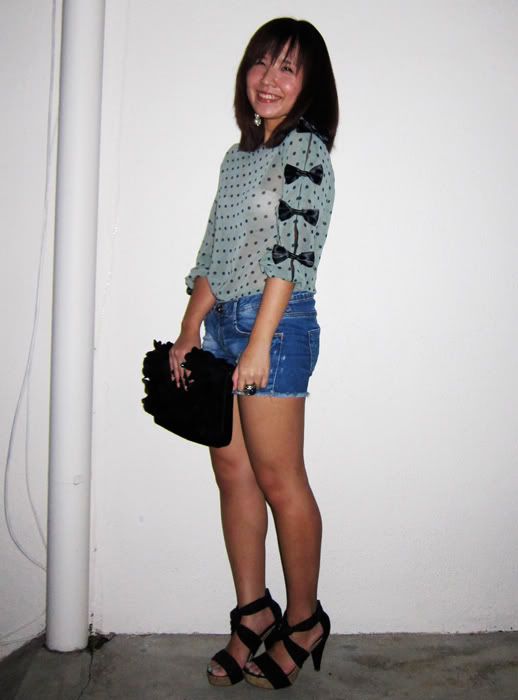 Polka dot green chiffon top with bow sleeves: Gift from Mom
Denim frayed shorts: Zara
Pearl long earrings: F21
Rings: H&M
Black knotted clogs: Zara
Chiffon rosette clutch: Topshop